No Comments
How to Survive Thanksgiving with your Relatives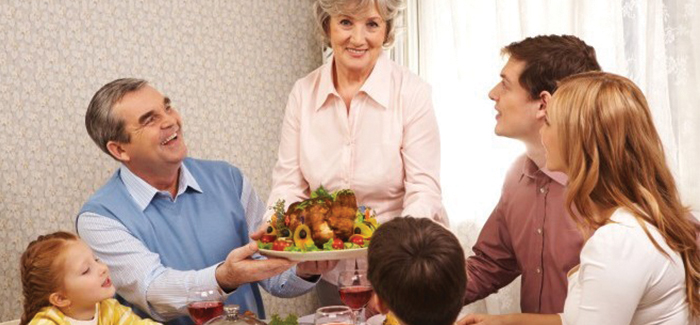 Look, I don't care if you have the most loving of families—at some point during your Thanksgiving celebrations, someone is going to say something political or religious or otherwise just piss someone else off. To diffuse the situation, I've come up with some helpful pop culture references that will serve as great talking points and confuse the hell out of your relatives.
If someone brings up politics:
Scandal: But the Vice President is totally trying to start a war in West Angola. What about that, guys? What about that?!
If someone brings up international politics:
Reign: "I know you hate our government, but at least we're not in France. Over there, they're forcing people to declare their religion and it's really starting to get heated. One man had his arm cut off.  Meanwhile, we're doing nothing. NOTHING!"
If someone brings up healthcare:
Walking Dead: "There's this hospital in Georgia that will give you all the healthcare you want, you just have to work off your debt. Everyone contributes. They have little to no personnel costs and is pretty self sustaining. It's out-of-the-box ideas like that that can really revolutionize how we look at healthcare."
If someone insults the food:
Elf: Suggest they add syrup. Or candy. Or the other two food groups—candy canes and candy corns.
Alternate: Game of Thrones: "Just wait for the bird pie later…"
If someone brings up past family drama:
August: Osage County: Re-enact the following scene to the best of your ability. You can choose to be Julia Roberts or Meryl Streep, whichever best fits your particular scenario:
Ok, this might not technically make things better but it will confuse the hell outta everyone and give them something to talk about at Christmas.
---