No Comments
Tröegs Brewing Company | Mad Elf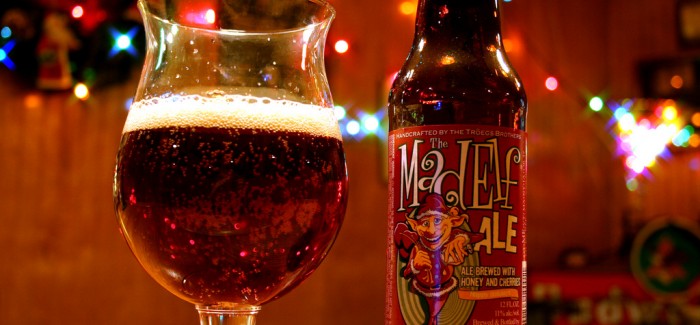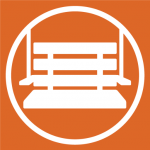 ABV: 11% | IBU: 15
The stockings are all gone and trees line the street, but vision of Mad Elf labels still dance through my mind, as I reminisce on the fun we had at Christmas time! If you had a holiday season packed like mine, with a craft beer line-up to accommodate every party, then we might be sharing the same buzz, well into the new year.
One of my favorite, festive craft beers to grace the shelves during the fourth quarter is Tröegs Independent Brewing's once-a-year offering of Mad Elf. Its contents really can make you crazy…with the desire to finish your six pack in one sitting. (This is NOT recommended unless you have a 'fridge-full to last you through December!) If you have not yet experienced the gift this 'Elf brings to your tastebuds, I strongly suggest adding it to your list of resolutions for 2016.
There is a complexity within the body of this Belgian dark ale that breaks down on the palate through each sip. The combination of Munich and Chocolate malts lure you in with their nutty sweetness and playful shades of color, but its the use of sour cherries, orange zest and spicy Belgian yeast that really spike the flavor radar for this brew. I would estimate that at around halfway through one glass, your senses will begin to fuse together a fruity, cherry-filled presence with a toasty, chocolatey middle, and a dashing kick of spices, creating a compound but comfortable consistency.
Although you can expect to find this 'Elf on several 'fridge shelves during the holidays, the excitement for me still builds as we near the release date (mid-Oct). Often, recipes that are followed repeatedly become iron-clad through the brewer's mastery of process.
Pairing decisions for Mad Elf are quite easy. Stick to holiday dinners with gamey meats and a robust offering of side dishes if you're planning on some steady drinking. And later, when your sweet tooth is calling, anything rich or decadent will satisfy your craving and compliment this craft beer!
Cheers!
---