No Comments
Pop Culture WIR | Star Wars The Force Awakens Teaser Trailer Edition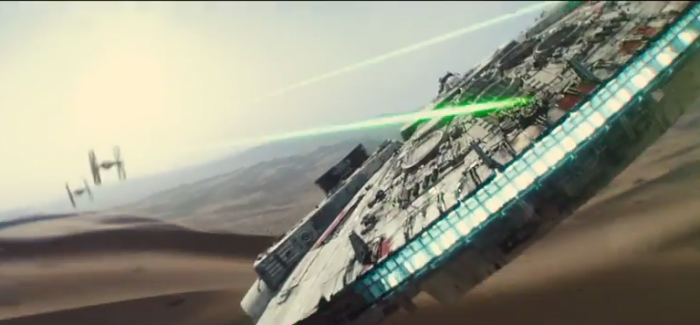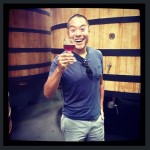 I gave our team the week off to celebrate Thanksgiving with their families and friends, but I would be remiss if we didn't have coverage of the release of the Star Wars The Force Awakens teaser trailer. For those of you who don't know I was totally that Star Wars geek growing up who used wiffle ball bats as light sabers, who started a Jedi Academy among my limited group of friends, who read every Star Wars compendium, spin off series, and trivia book on the market. Oh and I might have had a rebel star fleet fixed to the dashboard of my Mazda 626 even through the first year of college. Yup I was totally that kid. So if it's at all possible to fast forward in time to December 2015 please for the love of all that is great teach me the ways of the force because I cannot wait.
Star Wars: Episode VII – The Force Awakens
If there were any other trailer to be excited about besides The Force Awakens, it might be the return of the Jurassic Park franchise. This week we saw the first Official Trailer to Jurassic World, starring the latest nerd mega hero Chris Pratt. All I have to say is, hold on to your butts!
Jurassic World
From two amazing previews we jump to one horrific potential train wreck in next week's Peter Pan Live! If you'll remember last year, NBC revived the Sound of Music in a live for television event starring Carrie Underwood, well those producers are at it again, this time with Allison Williams as Pan (im equally confused as you are) and Christopher Walken as Hook. Ok seriously someone stop this from happening.
Peter Pan Live!
C'mon I wouldn't send you out on that kind of a sour note. While I still think a live action adaptation of Peter Pan should live and die with the 1991 classic Hook, this Peter Pan origin story called Pan (I see what you did there), does look promising.
Pan – Summer 2015
And for good measure, the newest commercial from New Belgium promoting Ranger IPA. This clip stars local Denver comedian Nate Lund and our good buddy and fellow PorchCaster Justin Patti as the Ranger.