No Comments
Awesomesauce- BadLipReading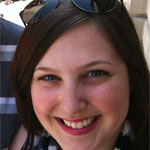 Move over Gossip Girl, there's a new queen bee in town.
While Gossip Girl can be cutting, BadLipReading never fails to elicit a laugh.  The YouTube account's owner has released a series of videos that embarrass politicians, musicians, and the occasional movie star in equal measure.  The anonymous creator takes video clips from the internet, television, and movies and overdubs the dialogue or lyrics to comic effect.
Early videos from the account are re-imaginations of music videos complete with remixed beats to match up with the new (if somewhat odd) lyrics.  Later, the account branched out. During the 2012 election, the millions of campaign ads we all saw every day were remixed into something a bit more entertaining, and now some beloved movie scenes are featured, though with some dialogue you may have missed the first time around.
Check them out on YouTube or on Twitter.