No Comments
Awesomesauce | Flight Search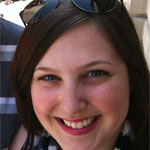 I think one of the absolute best things about being a person with a "grownup job" is that suddenly, when I take vacation time, I get paid not to work- it's honestly one of my favorite things about being an adult (that, and the fact that I'm legally allowed to drink, and that no one tells me when to go to bed anymore…we've got a rebel over here folks!)

Of course, I make sure that I always take my full allotment of no-work, and all pay time (other people call it vacation time, they're boring.) The only downside to this is planning a vacation- seriously, do you know how time consuming it is to research 20 different flight departure/arrival combos? Enter stage left some of my new favorite planning tools: these puppies make travel planning (or at least flight search) a lot less of a pain in the behind, and here's why:
Airfare Watchdog
This is the one that started it all. The simple tool lets you input departure and arrival cities (or pick one or the other) and your email, and then sends you a daily or weekly digest of the flight deals to, from, and between those cities. The beauty of the system lies in the simplicity; you can set fare alerts for cites you travel between frequently (say, to visit college roommates who now live across the country, so you know the cheapest time to pay them a visit) or you can choose their "Meet Me In St. Louis" feature, and see all flight deals for a particular destination (if all of said roommates wanted to meet in one town for a weekend of reliving your bar-hopping college days.)
Hipmunk
Hipmunk is great because it adds a few additional components to a flight search: a visual chart of flight options showing you how big of a chunk out of your day your flight is (with dual times zones superimposed over one another, so you always know where in the day you'll arrive and depart) and a concept they call "agony", which is a delicate balance of of flight duration, number and length of layovers, departure and arrival time, and price. So, if you're like me, you can decide whether or not saving $75 is worth getting to the airport at 4 AM- genius! They also offer price comparisons with Priceline, Orbitz, Kayak, and other similar sites, so you can be sure you're getting the best price for your flights.
Hopper
I love Hopper because it it takes the idea of Airfare Watchdog (watching certain routes) and expands it. At the moment, it's mobile-only (iOS only, in fact), but the app is simultaneously easy to use, nice to look at, and powerful. Just like with Airfare Watchdog, you'll input departure and arrival criteria. This app, however, continuously monitors flights and prices, and sends you real-time updates on your phone if the price of your flight fluctuates up or down. It also gives you feedback on a selected flight in the app ("you can save $86 by taking a later flight" "choose this departure airport instead to save $45", or "you can reduce your total trip time by 2 hours and 15 minutes by choosing this direct route instead". Add to that an easy-to use app and a beautiful interface, and you've got my current new favorite app. (Did I mention it gives you a green, yellow, red calendar showing you the most expensive times to book, and a notification when you should buy because they haven't seen flights this cheap in the last two months? Yeah, I'm a little obsessed.)
Bonus: both Airfare Watchdog and Hipmunk have added hotel searches to their arsenals, so you have the ability to knock out more of your vacation planning at once- check them out!