No Comments
2015 Cincinnati Beer Week | BlackTart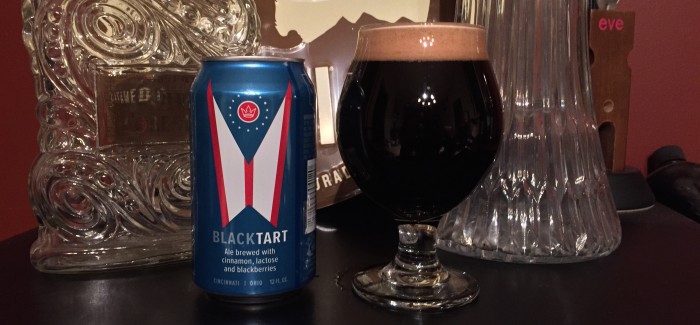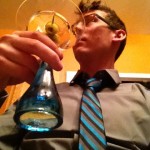 Cincinnati Beer Week | BlackTart
Tart Stout
ABV: 8.0%
IBU: 18
"An amalgamation of breweries. A dichotomous combination of flavors. Tart and refreshing yet full bodied and malty. It's not black magic, it's BlackTart." – Cincinnati Beer Week
BlackTart is truly the result of when 15 amazing breweries come together to brew a single beer. In honor of the 2015 Cincinnati Beer Week, 15 local breweries united to create one hell of a beer, BlackTart. A tart stout brewed with cinnamon, lactose and blackberries. This stout will hit all the right notes for every beer lover. There's tartness, there's smoothness, boozyness, and fruityness. I know those last two words are made up, but you get my point.
BlackTart is the group love child that was conceived when the following Cincinnati breweries met and drank a couple of beers: Bad Tom Smith, Blank Slate, Cellar Dweller, Christian Moerlein, Ei8ht Ball, Listermann, MadTree, Moerlein Lager House, Mt. Carmel, Old Firehouse, Rhinegeist, Rivertown, Rock Bottom, and Triple Digit. Whew, glad I'm not the bartender that has to recite this list every time a customer orders one. Linking all these breweries was fun enough, and you're welcome by the way. Hopefully this helps give you an idea of how united the brewing community is in Cincinnati. The art of collaboration brews has been a common theme throughout the craft beer industry (dont let the recent slew of lawsuits give the wrong impression). Another recent Cincinnati collaboration tie that just recently occured involved the Cincy 3-way porter brewed in collaboration between Blank Slate (Cincinnati) and Oskar Blues Brewery (Longmont, CO) which debut at the 2015 Cincinnati Winter Beer Fest!
Now let's head back to the consenting conception of this beautiful beer. BlackTart was brewed in honor of the 2015 Cincinnati Beer Week. Cincinnati Beer Week is now in it's 4th year of existence and this year it has grown to include more than 100participating venues . Should I say that again, 100! Over 100 venues supporting the craft beer movement in Cincinnati. People are actually taking vacation days this week to be able to attend all of the events. There is something to do and great beer to drink almost every hour of the week. In case you're curious about what this week is all about, they have a great mission statement "…a grassroots movement aiming to educate, inspire and celebrate well-crafted beer in a welcoming environment." How beautiful is that. You can check out the full list of participants and events here. So I better not hear anyone complain that there is never anything to do Cincinnati next week.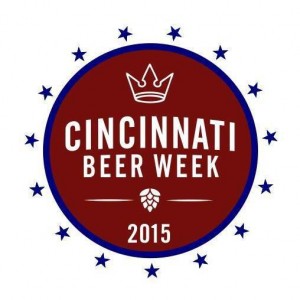 Cincinnati Beer Week will run from February 13th – 22nd kicking off with Cincinnati Winter Beer Festival on Friday, February 13th. If you live within two hours, or any distance of Cincinnati, I strongly encourage you to check out not only the winter beer fest, but also Cincinnati Beer Week. This will be a great week with a ton of awesome events going on throughout Cincinnati. One city, twenty plus breweries, over 100 venues all coming together to promote the craft beer movement. Cheers!