No Comments
Ultimate 6er | The Cincinnati Session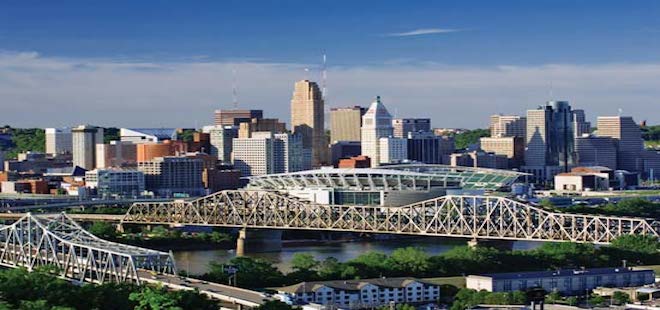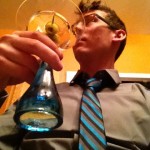 Summer is the perfect time for relaxing, exploring, and utilizing every minute of the beautiful long days and nights. People turn into early risers to take advantage of every part of the day to try new things and see new places. One of the best accompaniments to these long adventurous days is great beer. If you live in a great city it is often easy to find something new and always fun to show visiting friends how awesome your city is, and the best way to it is by showcasing a local beer every step of the way. This Ultimate 6er is dedicated to the great session ales Cincinnati has to offer.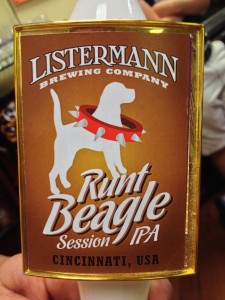 Listermann Brewing Company: Runt Beagle – Session IPA
The first stop is right down the road from my place. So what better way to start off the day than with fresh beer right in your neighborhood. Listermann Brewing has been serving the home brewing community since 1991 with revolutionized home brewing equipment and has had a huge impact on the micro brewing industry. They have been brewing their own beer since 2008 and have done so with a home brewers spirit. The first beer in this 6er is the Runt Beagle. A series brew of the Beagle IPA, that runs in almost every style of IPA. From the 'Dirty Beagle Brown IPA' to the 'Honey Beagle Don't Care IPA'. The runt Beagle is the session style of this delicious series brew with an ABV of 4.6% and 50 IBU's this session has loads of hoppy taste and great flavor. It's a fresh clean beer to get your day started. Don't let the name fool you because this runt has big taste. Flavors of bright hops with clean floral aromas and a bitter finish. The Runt comes in as a heavy weight for taste.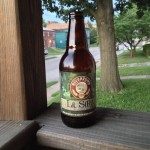 Rivertown Brewing Company: Lil' Sipa – Session IPA
The next brew for this 6er is Rivertown's Lil' Sipa. A delicious Session IPA that packs a punch with full body flavor and hoppy bitterness. 4.5% ABV and 55 IBU's, Lil' Sipa is another perfect beer for this drinking session. Aromas of pine and cedar fill your nose as you take your first sip. This brew has a nice malty back bone for a Session IPA and is accentuated with fluorescent hop flavors. A bitter finish will leave you wanting more of this Session. With the full flavor and low ABV Lil' Sipa is the perfect session brew to keep the adventure going.
Rhinegeist: Zen – Session Pale Ale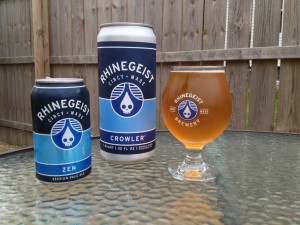 The next stop is located in Cincinnati's Over The Rhine district. Rhinegeist has resurrected an old Moerlein Brewing factory and refurbished it into a popular brewery and event center. Over The Rhine is becoming an increasingly popular area in Cincinnati with new businesses, restaurants, and breweries popping up everywhere. So grab a beer at Rhinegeist to begin your OTR adventure. The beer that's going to fall in this 6er is Zen, a Session Pale Ale with 4.8% ABV and 45 IBU's. For me, this brew was love at first sip. Huge floral and citrusy notes on the nose and a tasteful body of sweet citrus, bright hops, and a clean earthy finish. Zen goes down super smooth and is perfect for mid-day drinking. Also noteworthy, Zen recently took home the Gold Medal in American Pale Ale at the Indiana State Fair Brewers Cup! On your way out, don't forget to pick up a Crowler of Zen for later. A Crowler is a 32oz can filled with draft beer and then canned right in front of you. It will keep fresh up to a month so all of your visiting family and friends can take these great beers back home with them!  
Blank Slate Brewing Company: Movin' On – American Session Ale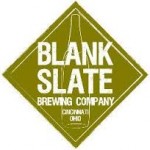 To keep things moving right along in this drinking session, what better beer to go with for our 4th beer in this 6er than Blank Slate's Movin' On. An American take on the traditional English style Session Ale, Movin' On employes American hops such as Cluster and Cascade and is also brewed with American 2-Row Malt as well as other English classics such as English Maris Otter and Brown Malt. This American Session is a good change up from the all hop and bitter Session IPA's and Pale Ales. Movin' On has the hoppiness and bittery finish you find in most of these Sessions and an ABV of 4.2% and 45 IBU's, but there is also a nice toastyness and more malt presence to give you a different mouthfeel. Blank Slate is draft only production so if your in the Cincinnati Clifton area, a good bet you'll find it on draft at The Brass Tap. Then you can enjoy the college scenery of the University of Cincinnati. It never hurts to go back to college, and if your drinking beer, you'll already be fitting in.
Fifty West Brewing Company: Thirty – 37 – Session Pale Ale
We are going to head down the 50 West high way to the one and only Fifty West Brewery. So take your cycle along and work up and appetite because this next Session Pale Ale is found right off the Little Miami Scenic Bike Trail and has a delicious kitchen. The next beer in t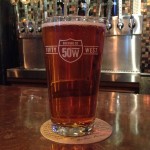 his 6er is the Thirty-37 Session Pale Ale. Coming in at 4.5% ABV and 38 IBU's it is the perfect beer after hitting the trail. Let's be honest, the bike ride was well needed and felt good after the first four beers! A crisp floral and hoppy nose that is accentuated by subtle herbs is the first relaxer in this brew. The first sip is filled with refreshing citrus and hops that is followed by a smooth bitter finish. The atmosphere of the brewery is cozy and rustic. Fifty West will leave you feeling relaxed and re-energized after all of your adventures in Cincinnati.
Madtree Brewing Company: Sol Drifter – Blonde Ale
After the day-long drinking session your probably ready for something a little sweeter, but a high ABV sweet stout might knock you out before the night's over. That's why the final beer in this Ultimate 6er is Madtree's Sol Drifter. A Blonde Ale that is brewed with strawberries and made for drinking sessions and perect for summer. You will indulge in a refreshing  Blonde Ale with notes of strawberries, lightly toasted wheat, and zesty citrus. This beer won't leave your mouth feeling bitter and dry, and instead the finish is crisp, fruity, tart and satisfying. It has both a low ABV and IBU with 4.3% ABV and only 18 IBU's, this sessionable Blonde Ale is the perfect finish to the long day.