No Comments
Ultimate 6er | Love & Beer Edition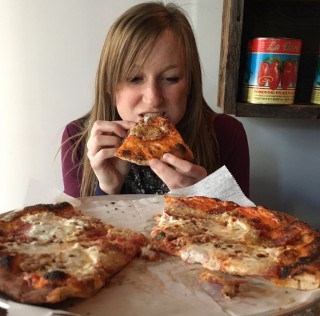 Photo Credit: Judy Dean
In honor of Valentine's Day, we've compiled a list of 6 love-inspired beers for every stage of the relationship spectrum. Whether you plan to spend Valentine's Day falling head-over-heels or prefer to spend it ruing the day you met your ex, this list has something for everyone.  
Smitten | Bell's Brewery
ABV: 6.0%
This golden rye pale ale is the perfect beverage to celebrate your first Valentine's Day with your new SO. The caramel flavors of the rye malt backbone are balanced with a spicy finish. Citrus hops give the beer a refreshing boost without making the ale too hop-heavy. The beer is unique enough to make the night memorable, but not so crazy that it'll freak out your date.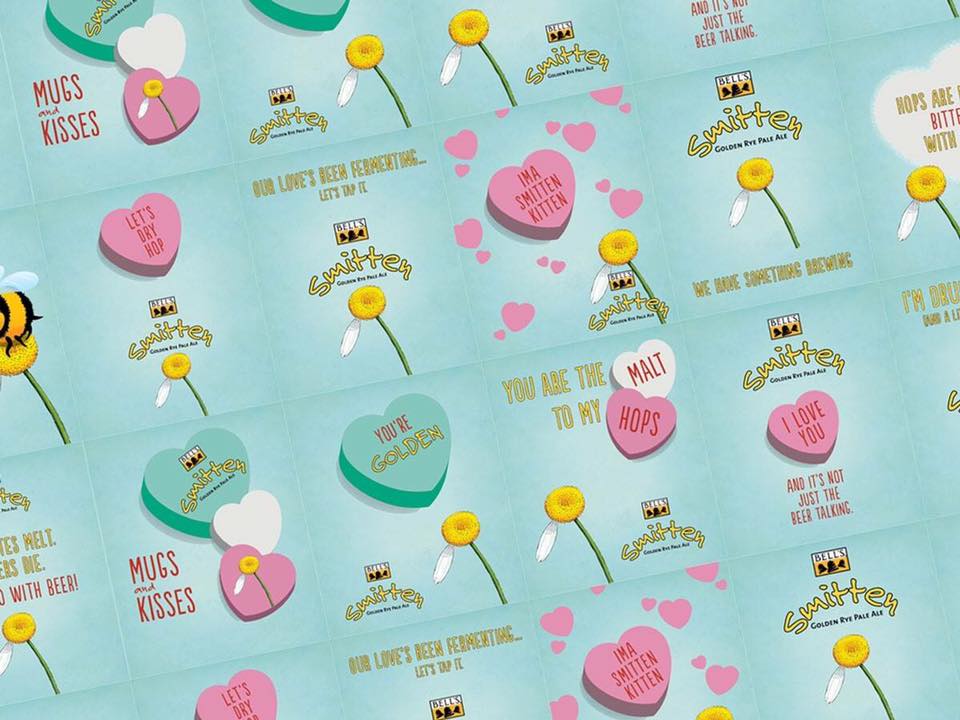 ABV: 6.7%
AleSmith doesn't try to hide it – this beer is for those of us that need a drinking partner this Valentine's Day. This red ale has an ABV of 6.66% (we're not joking) and a crimson color that promises to match your Valentine's Day mood. Notes of caramel and bittersweet chocolate are present along with a bready, chewy mouthfeel, making this beer a dark and satisfying companion for your solo Valentine's Day.
https://www.instagram.com/p/BPlhR-qhMAT/?taken-by=alesmithbrewing&hl=en
ABV: 12.0%
For those of us that have not one but two great loves – our love for our partner and our love for beer – this Imperial Stout is a fitting way to express ourselves this Valentine's Day. With rich notes of coffee and chocolate fudge, this decadent stout offers a boozy way to tell your partner you love them. Pair it with a romantic steak dinner for two and they'll start to forgive your beer obsession, at least for one night.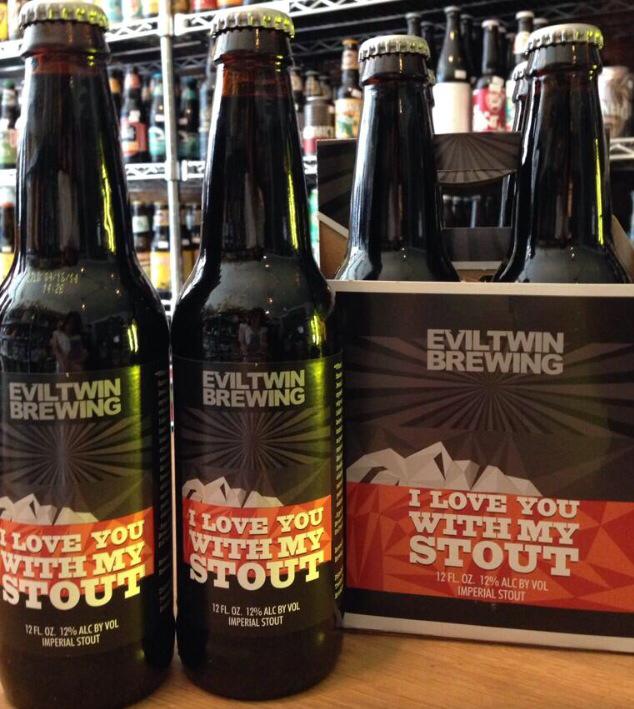 ABV: 8.2%
This beer is for those of us that are in deep: you and your partner have spent many Valentine's Days together; you have routines; you may even have pets or children together. Love Child No. 7 offers a little something to spice up your night. This barrel-aged wild ale offers a change of pace; it's a funky, sour, fruity blend of wood and stainless aged sour beer. It pairs well with chocolates and aged cheeses so go ahead –  get a little wild tonight.
https://www.instagram.com/p/BLY2-cOh0BD/?taken-by=boulevard_beer&hl=en
ABV: 7.0%
Of Love and Regret is a saison that was created to be the brewer's liquid interpretation of Spring. Brewed with lavender, chamomile, and other calming floras, it's the ideal Valentine's Day selection to help you take a deep breath, look forward, and move on from a past love. That being said, if you're not ready to move on from the regret stage just yet, Stillwater Artisanal's pub/bottleshop by the same name is open every evening. You can commiserate with other beer lovers this Valentine's Day at the Of Love and Regret pub in Baltimore, MD.
https://www.instagram.com/p/BBxVgmhnH9O/?taken-by=stillwater_artisanal&hl=en
ABV: 9.0%
There's one group I haven't yet addressed: the haters. The Bitter Valentine is for those of you that want nothing to do with Valentine's Day and will defend your right to hate the Hallmark holiday for as long as you live. At 9.0%, this hard-hitting imperial IPA is loaded with Pacific Northwest hops that deliver strong citrus flavors and a long, bitter finish – the ideal supplement to the bitterest of hearts.
https://www.instagram.com/p/BPqCUTAlIs3/?taken-by=alewerks&hl=en
---