No Comments
BREAKING | Guinness Opening First U.S. Brewery in 63 Years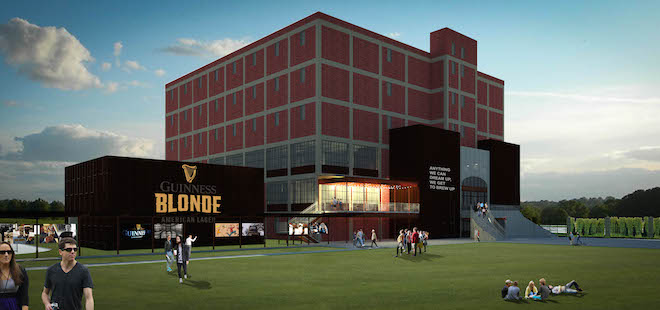 Featured Image Credit: Guinness via Diageo.com
Lovers of Guinness will soon be able to make a pilgrimage that does not involve their passport or a transatlantic flight. Guinness' parent company, Diageo, announced plans to build a new brewery in Baltimore County, Maryland. This will be the first time that a Guinness brewery has been operated in the United States since the 1950s.
"Opening a Guinness brewery and visitor center in the US will enable us to collaborate with fellow brewers and interact with the vibrant community of beer drinkers … Given the success of our Open Gate Brewery in Dublin and the popularity of beer tourism in the US, we are confident that Americans will welcome the opportunity to come experience Guinness brewing in Baltimore County. We appreciate the support we have received so far from state and local officials and look forward to continuing to contribute to the local community." – Tom Day, President, Diageo Beer Company, USA
The new brewery will be built at Diageo's existing site in Relay, Md., which has been the location of their historic Calvert Distillery since 1933. Guinness' state-side facility will be modeled after the famous Open Gate Brewery in Dublin, Ireland. This Guinness complex will include a new production facility, including a visitor experience area with an "innovation microbrewery." The brewery will primarily produce new Guinness beers that were created solely for the U.S. market and production of the classic Guinness stouts will remain in Ireland.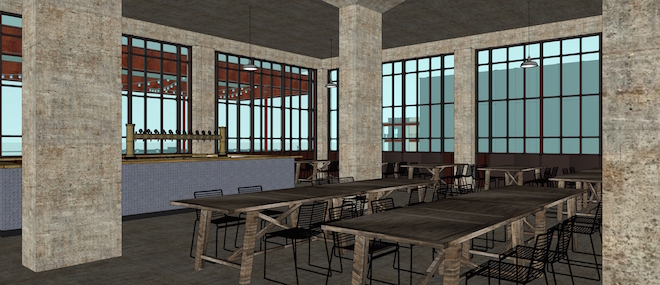 The Relay site was chosen for a variety of reasons. Proximity to large population centers such as Baltimore, Washington and Philadelphia meant that their would be plenty of potential for tourism. The region also boasts a supply of skilled labor and ample space for construction. There are also some existing buildings on the site, which can be adapted for use in the new brewery.
It is estimated from Diageo that the complex could bring approximately 70 new jobs to the area. Forty of these would be in brewing, packaging and warehousing, while the remainder would be in the visitors' center and taproom. There are also expected to be temporary jobs created during the initial construction.
"Guinness' plan to build a brewery at its historic facility in Relay, MD is great news for job creation, manufacturing, and tourism in our state. Beer tourism attracts millions of visitors to towns and communities across the country every year and I look forward to welcoming Guinness to the roster of excellent breweries we have here in Maryland." – Maryland Governor Larry Hogan
Approvals are still pending and Diageo says it hopes to complete construction in time to mark the 200th anniversary of Guinness' first imports to the U.S. this fall.
---