Ultimate 6er | Erin Go Bragh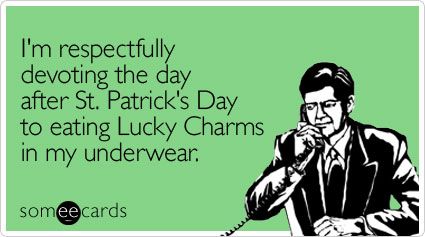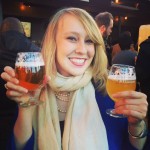 I have always been partial to St. Patrick's Day. Perhaps it is the mandated wearing of green (my favorite color) or maybe it is because my name is plastered across bars and parades across the country (Erin Go Bragh! Ireland Forever!). Or maybe it is just the requisite day-drinking involved. As a beer lover St. Patrick's Day is just in general a great day, regardless of your opinion on corned beef and cabbage. So for your drinking pleasure, I present to you an Ultimate 6er sure to bring great craic.
---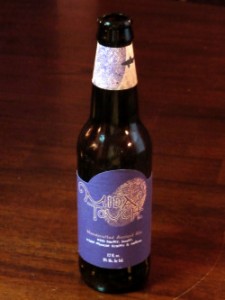 ABV: 9.0%
IBU: 12
No need to chase the end of a rainbow or hunt down an obnoxious little Leprechaun to find your pot o' gold. Once you sling back a few of these potent potables of meadyish beer, everything you touch will turn to gold. Just be careful what you put your hands on.
---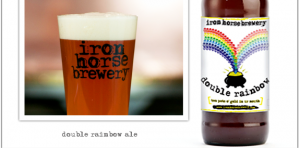 Iron Horse Brewery – Double Rainbow
ABV: 7.0%
FULL ON DOUBLE RAINBOW ALL THE WAY ACROSS THE SKY! If your turning-things-to-gold super powers find themselves lacking, you can always go a-searchin' for that rarity of rarities: the FODRATWATS. Here's hoping that pot full of Leprechaun gold is actually waiting for you at the end. I wonder: if there are two rainbows, are there two pots of gold? If not, at least you have a nice reddish, ipaish beer to wash away any disappointment.
---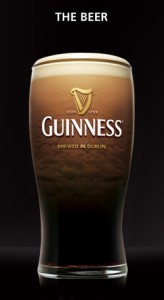 ABV: ~4.3%
This is the flagship Irish beer.  It's good for you, it cures all that ales you, and it is downright delicious. It wouldn't be St. Patrick's Day without a few car bombs, or at least a properly poured pint. Bottoms up, everyone: After all, everything goes with black.
---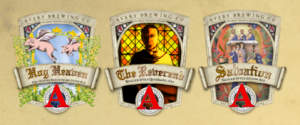 Avery Brewing – The Holy Trinity of Ales: Hog Heaven, The Reverend, and Salvation'
The Shamrock, the oft-donned symbol of the Patron Saint of Ireland (that would be St. Patrick), is said to have been the teaching tool of the Saint to symbolizes the Holy Trinity in his evangelical teachings to the people of Ireland. Regardless of your reason for celebrating, on March 17th the "Wearing of the Green" and the shamrocks are a required symbol of the day. Plus, what other excuse do we have to drink green beer?
---

 Green Flash Brewing – Citra Session IPA
ABV: 4.5%
IBU: 45
We all know that St. Patrick's Day is mainly about day drinking. Irish heritage, maybe, but mainly about day drinking. With that kind of expectation, one needs to find a good, solid (and delicious!) beer that can be drunk throughout the day. Though I do cherish my big heavy Imperial IPAs, sometimes a session beer is exactly what is needed to carry you throughout those many grueling hours of day-time revelry. In the theme of being green, here is a session from the folks at Green Flash that provides that session drinkability alongside a healthy dose of bitter hoppiness.
---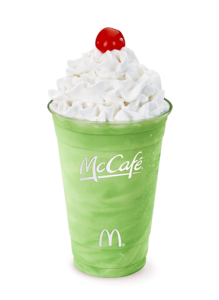 ABV: 0%
IBU: Uncertain
Though certainly not a beer, this particular beverage is of as much mythical important to St. Patrick's Day as Leprechauns and Pots o' Gold. There are few items that hold a place in fast food lore: the Shamrock Shake is one such item. Finding company among the cultishly coveted items such as the McRib, the Double Down, and now the Dorito's Locos Taco, the Shamrock Shake is like the White Whale of frozen fast food desserts. A green, frosty beverage that promises a pillowy flavor of mint and a hint of delicate vanilla is one that only avails itself to its most dedicated of followers (though new converts are also susceptible to its luxurious and glowing green hue) during the season of St. Patrick's Day. Now if only you could wash down that McRib with a neon-green shake. If only.