No Comments
Brewery Preview | Dovetail Brewery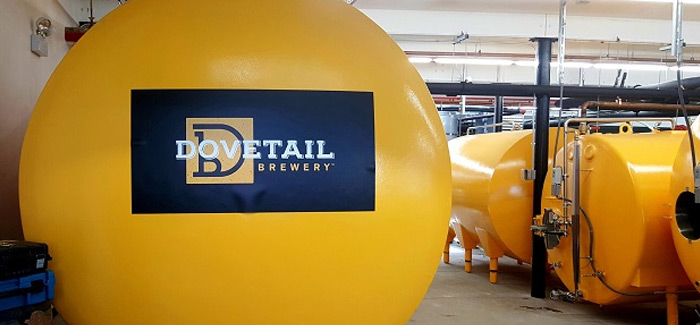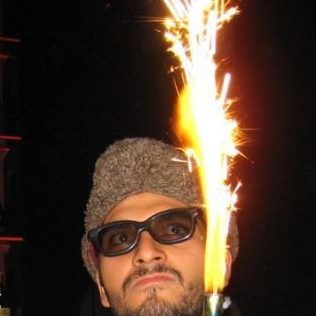 Days before the craziness of Chicago Craft Beer Week (CCBW), I was offered the opportunity to tour soon-to-open Dovetail Brewery, which is co-owned, operated and run by Bill Wesselink and Hagen Dost. What better way to begin the beer week, than with a preview of the next chapter of Chicago's burgeoning beer scene.
Dovetail is a reference to the carpenter's joint of interlocking boards, it is famed for its resistance to being pulled apart. As Bill so elegantly expressed, "It's coming together to make a stronger brewery. A mix of old and new, American and European to create what we feel is our interpretation."

Walking into the taproom, you get the instant impression of craftsmanship. For now, unfinished wood furnishes the interior and a beautiful, long bar spans the length of the space. A chrome pipe hanging from the ceiling will house the future draft lines, while a side room will allow people to fill up their favorite beer to-go, while avoiding the crowds in the main room. Still plenty of work left to do, but the foundation is solid as a maple.
My girlfriend and I were guided to a tour taking place, where we were introduced to Bill and Hagen, and beer buyers from Fountainhead and Kaiser Tiger (I'll explain in a bit why I mention that last tidbit).  There was something about Bill and Hagen that left an immediate impression, a balance between a laid-back attitude and true respect for the craft. Both are Siebel educated and Doemens Akademie trained brewers, that have traveled Germany and Belgium extensively in order to hone in their skills. They want nothing more than to share their interpretation of German and Belgian style brews with the American craft beer scene.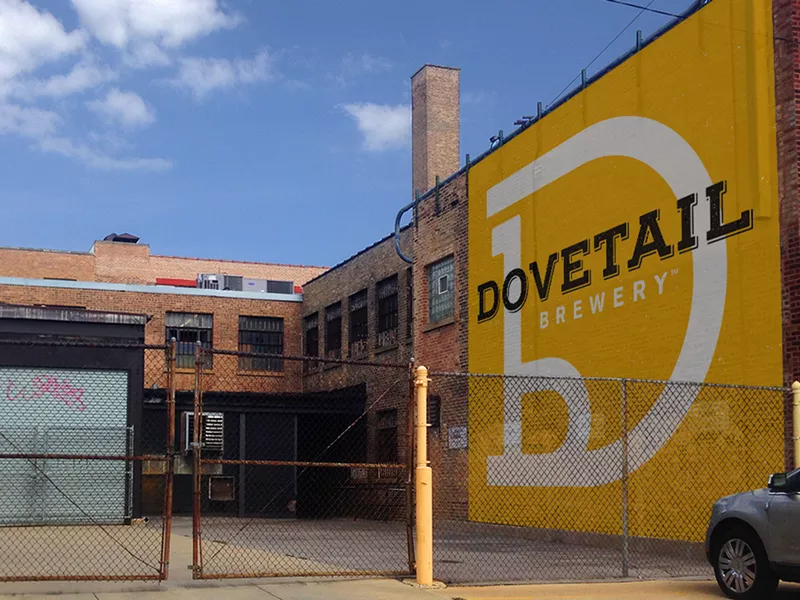 Purity, the German beer making philosophy and law, utilizes only hops, water, yeast and malt to achieve an equilibrium so satisfying even the worst days become but a distant memory. To grasp this idea, a brewer must appreciate their ingredients and understand their brewing methods. It is clearly evident with all the traveling and immersion into German Brewing, that the Dovetail guys have mastered this.
We were provided with samples of three of their beers: Lager, Hefeweizen, and Rauchbier. The Lager, poured a beautiful, clear golden straw color, with an aroma of malt and fresh German hops. A clean, yet complex flavor had me yearning for the hot-dog days of summer.  As soon as the lace lined my glass, Hagen was more than happy to top me off. Even my girlfriend, a sour and stout fan, asked for a refill. This will definitely be one that pleases all palates.
Next up was their Hefeweizen, a style renowned for its clove and banana notes. It poured a beautiful hazey orange color, with a huge effervescent head. The exquisite yeast esters wafted from the glass. Taking my first sip, a subtle bubblegum flavor is first to emerge, followed by soft  hints of clove and ending with a melody of refreshing citrus notes. I was not simply "wowed" by this brew, I was swept off my feet. This was what they call, love at first sip.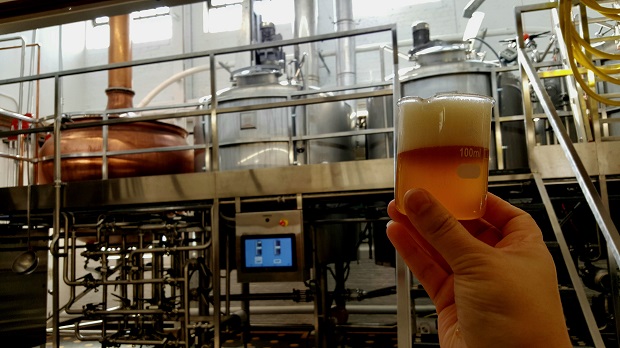 The third offering this day, was a Rauchbier, a dark, reddish-tone brew, with an off-white head. Produced with 95% beechwood smoked malt, the aroma is pure heaven for the bacon lovers.  It reminded me of visiting my family on the farm as they lit the fire for dinner, filling the surrounding air with an intoxicating burning wood odor.  The sweetness of the malts and a generous hopping, helps reign back these smokey tones. If I wasn't left so impressed with the Hefeweizen, this would've been the show stopper. I look forward to pairing this with some Mexican food.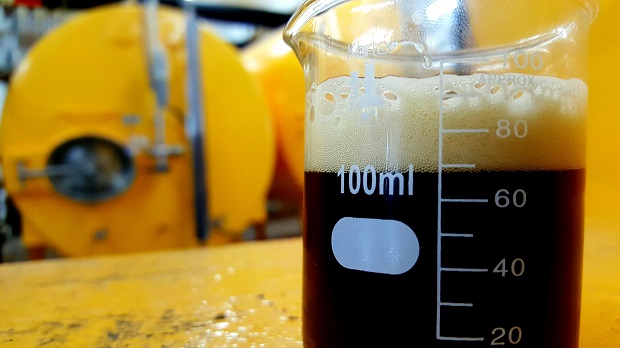 The fourth beer will be a Belgian-style Lambic beer brewed in the traditional mashing and spontaneous fermentation. These will be first available in Spring of 2018, and judging from the rest of the lineup we are in store for some phenomenal crafts.
What really tickled my inner beer geek, was the methods these gentlemen used. Open fermentors and a coolship achieve that traditional touch. While patience and knowledge create the true-to-style appearance and taste. Barrels lined the second floor, filled with their wild fermented Lambics. I have yet to really touch upon Bill and Hagen's love for Belgiums, but I sure will once they are ready!
Overall, not enough praise can be summed up for what these two are putting together in Chicago's Ravenswood Corridor at 1800 W Belle Plaine. I could write pages about the wonderful set up they have, but I recommend you set up a tour for yourselves and prepare to be impressed. At the beginning, I mentioned the beer buyers. I did so because on that day, with out hesitation, they put Dovetail on their respective taps. This is a testament to Bill and Hagen's dedication and expertise.  Do yourself a favor and look them up on Beermenus and when they open up their tap room, be in line for some cold brews.
---