belgianstyle Archives – PorchDrinking.com
May 31, 2016 | Alex Chavez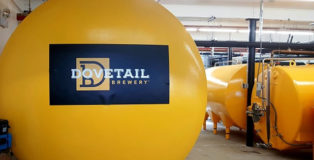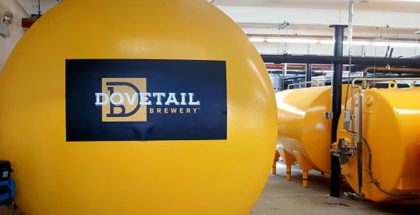 Days before the craziness of Chicago Craft Beer Week (CCBW), I was offered the opportunity to tour soon-to-open Dovetail Brewery, which is co-owned, operated and run by Bill Wesselink and Hagen Dost. What better way to begin the beer week, than with a preview of the next chapter of Chicago's burgeoning beer scene.
Dovetail is a reference to the carpenter's joint of interlocking boards, it is famed for its resistance to being pulled apart. As Bill so elegantly expressed, "It's coming together to make a stronger brewery. A mix of old and new, American and European to create what we feel is our interpretation."
Read More
March 21, 2016 | Stacey Goers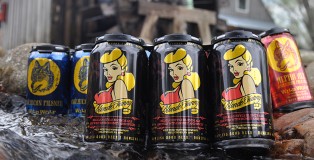 ABV: 6.8% | IBU: 21
Feature photo courtesy of Wild Wolf Beer.
Yes, it was the can's design that first drew me to order this beer. A Chicago-themed sports bar … Read More