No Comments
Wild Wolf Brewing | Blonde Hunny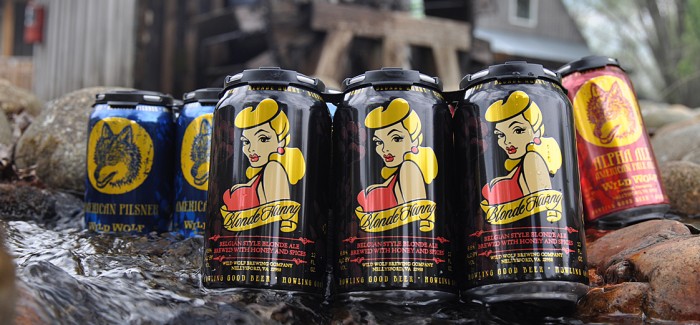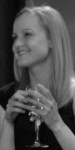 ABV: 6.8% | IBU: 21
Feature photo courtesy of Wild Wolf Beer.
Yes, it was the can's design that first drew me to order this beer. A Chicago-themed sports bar in Washington, D.C. was, strangely enough, carrying it this past fall and I had to give it a shot. Since then, a new PorchDrinking.com writer Scott brought me a southern Virginia sampler pack and I have looked forward to enjoying Blonde Hunny once again.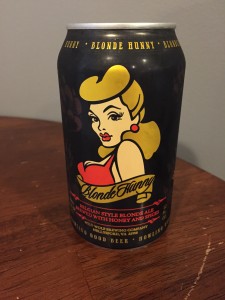 This unfiltered Belgian-style blonde ale pours clean, relatively clear and with just a little head. It smells fruity and earthly, though more like a strawberry or a melon than any strong citrus notes. It's a thicker beer, has a hop profile and carries bitterness. But these are subdued by its honey flavors; sometimes you can taste caramel, but its not a strong element by any means.
There's a "special spice blend," Wild Wolf says, and reviews online vary from identifying pepper, clove and ginger, to cumin and coriander. Pepper definitely carries on the palate the most, but doesn't linger or deliver a kick.
This is a good transitional beer: It's fitting for a cool, damp spring day or a fall afternoon that's still holding onto summer. Probably not something to drink all afternoon; notably the overall flavor is a bit strong and the ABV isn't low. This ain't a farmhouse beer.
Wild Wolf carries it as a house beer, looping it with their American IPA, Scottish-style brown ale, German pilsner, American pale ale and stout. It's a nice sampler, really, and most are a bit more approachable than Wild Wolf's other, bolder styles (a ginger lager or their Exquisitely Evil, brewed with more than 55 pounds of hops.)
I hope to enjoy Blonde Hunny as spring leaps forward, thinking of the rolling hills of Nellysford, Va., the idyllic town that Wild Wolf calls home.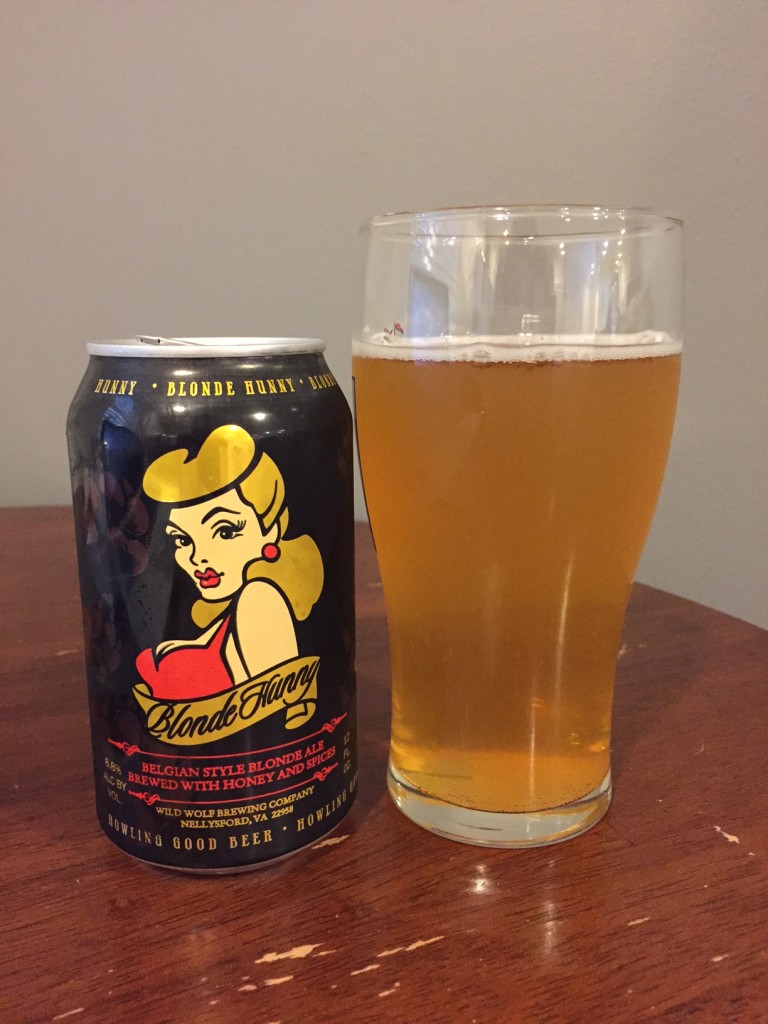 ---