No Comments
Cantillon | Kriek 100% Lambic Bio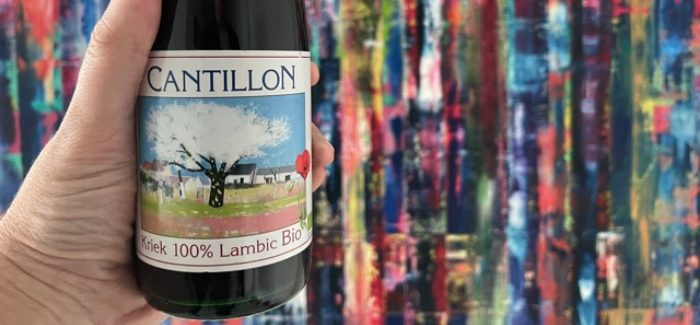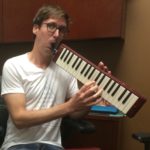 Cantillon has been the standard-bearer for the Gueuze and Lambic styles since 1900–before the Theodore Roosevelt administration. In fact, search their brewery on Google Maps and you'll find it labeled as "Musée Bruxellois de la Gueuze" and to this day each bottle is a seminal exhibit for sour lovers. A bottle of Cantillon is a DeLorean trip back in time and it's the commitment to preserving the old ways that ensures the quality today. One of the oldest experiments with Lambics was the addition of cherries to the mix and Cantillon's Kriek 100% Lambic Bio continues to impress into this next millennium.
Sourcing 100% organic sour cherries from Turkey, then soaking 200 grams of these puckers per liter of 20-month-old Lambic for two to three months, this beer is then blended with one-year-old Lambic to produce that secondary fermentation in the bottle. Drink it fresh or wait up to ten years: These beers will evolve over time, even if you're still wearing the same t-shirt from your college days when you finally open your prize. Younger bottles are going to exhibit more fruit, giving way to the Lambic funk over time. The great thing about this beer is that it's an exciting tipple at any point in the timeline and perfect for a vertical.
View this post on Instagram
Kriek It Up A Notch
Opening a very young bottle from April 2021, this beer is vibrant from the uncorking. An excited pink head marks the occasion like you're celebrating something special, though this quickly gives way to a wisp of pink foam floating on a ruby sea. There's a gemstone quality to this beer–not quite opaque but not fully translucent, catching your eye like Jessica Rabbit just walked into the room. The nose is an oak barrel full of red Sour Patch Kids and a muted dampness akin to going on a hike after it has just rained.
The pleasantries continue once you start drinking the beer. The "Man on a Wire" act this pulls balancing being a Kriek and a Lambic is impressive, as the mild cherry sweetness, the tart and the funk all make it across your palate safely. Both the saccharine and Ph aspects are less aggressive than many of its competitors and 120 years of brewing experience delivers a mouthfeel that is perfect. Soft yet crisp, the carb perfectly pops while delivering taste joys to all corners of your mouth. It's a beer you could sip and savor or guzzle for refreshment–either option is satisfying.
This is Cantillon's "I Wanna Hold Your Hand." They've made more complex beers, including the even more luscious Lou Pepe Kriek, but this is a timeless piece of music that will bring joy whenever it pops up on the beer jukebox. The brewery prices per bottle will have you checking out real estate in the greater Brussels region, but the standard markup you get when finding this abroad is worth the price of admission. Buy some for today; stock up for the future: Cantillon Kriek is a low-risk investment that always pays dividends.
---