No Comments
Native Land Beer Project | A Celebration of Indigenous Lands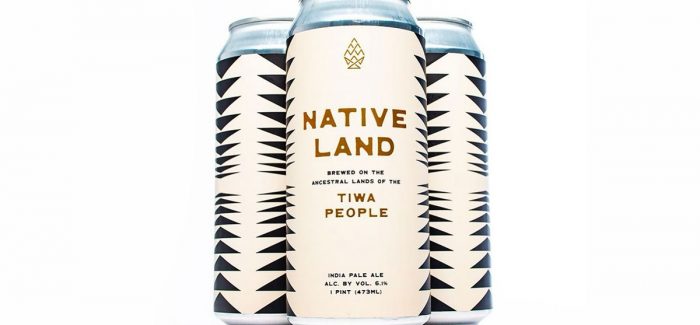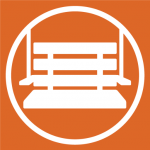 Bow & Arrow Brewing Co. out of Albuquerque, New Mexico opened in 2016 and is the first Native Women-owned brewing company in the country. Being a part of the .1% of breweries in the U.S. owned by Native Americans, they wanted to use their platform to make a difference in their community.
On Indigenous People's Day, Bow & Arrow announced the national beer campaign of the Native Land Beer Project in honor of Native American Heritage Month during November, hoping to bring attention to the significant contributions and history of Native people in the United States. Shyla Sheppard (CEO/Founder and member of the Mandan, Hidatsa & Arikara Nation) states "As part of Native American Heritage month, while we celebrate the resilience of our ancestors, we also recognize the contemporary experience of Native People. We are the first Native American woman-owned brewery and recognize the importance of dispelling harmful stereotypes and demonstrating that as Native People, we can also be successful entrepreneurs, brewers, distillers, and winemakers."
A Growing Community 
Bow & Arrow released their recipe for the Native Land IPA in early November and hope to have an abundance of breweries signed up by the end of the month. Having just released their version of the IPA on November 19th – brewed on the ancestral lands of the Tiwa People – they have received a wonderful response from their local community and the larger brewing community as well. They currently have 15 breweries signed on to brew this IPA and donate their proceeds to a local Native non-profit.
The Alchemist VT
Hen House Brewing CA
Crowns & Hops CA
Westbound & Down Brewing CO
Outer Range Brewing CO
Barnaby Brewing AK
Yazoo Brewing Co. TN
Gold Spot Brewing CO
Harvest Roots Ferments AL
Bosque Brewing Co. NM
Skydance Brewing OK
Temescal Beer CA
The Rare Barrel CA
Twin Sisters Brewing Co. WA
Aslan Brewing WA
If you are a part of a brewery looking to join the growing campaign, you can sign up here.
A Larger Meaning
One of the breweries participating is another Native American-owned brewery out of Oklahoma City, Skydance Brewing Co. Jake Keyes, founder of Skydance and member of the Iowa Tribe, knew that being a part of this collaboration was perfectly in line with his goals for the brewery. Keyes believes "Being a part of this collab is just an opportunity for us to play the role we always wanted Skydance to play, which is that of being a representative of Native entrepreneurship and a representative of our culture in a positive way in craft beer." Keyes acknowledges the sentiment that Sheppard had touched on earlier, that Indigenous people are not the homogenized group that they have been portrayed as.
Helping to diversify the mostly white and male brewing industry, both Bow & Arrow and Skydance realize that there is a larger meaning behind this beer project. Co-Founder and Creative Director of Bow & Arrow, Missy Begay of the Navajo (Diné) Nation, added "this collaboration is a way to bring our industry together and bring awareness to Native history that has been erased from the mainstream channels. Starting off with something simple like researching and acknowledging the lands of Native American communities that continue to thrive and live and work in the area is one way to start this dialogue."
The Rules to the Brew
Once breweries have committed to brewing this IPA, there are just a few simple but important rules to abide by. They must brew and release it by March 2022, research and acknowledge the ancestral homeland that brewing and production facilities reside on, and donate the proceeds to a Native non-profit – specifically, one whose work focuses on ecological stewardship and/or the strengthening of Native communities. Bow and Arrow will be donating their proceeds to First Nations Development Institute's Stewarding Native Lands initiative, and they hope this will not be the last year of this beer project or the conversations it starts.
If you would like to know what Native land you reside on, or where a brewery operates you can start with Native Land Digital. It's a great resource to start your educational journey, and if you'd like to follow the Native Land Beer Project as it grows, it does have its own Instagram.
---