No Comments
Temperance Beer Co. | Greenwood Beach Blonde Ale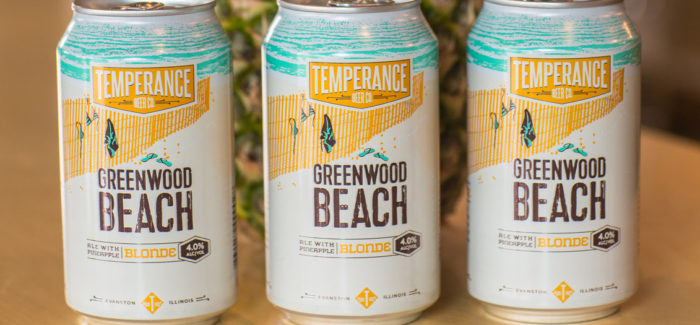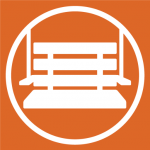 Are you still searching for that perfect summer beer that can quench your insatiable thirst created by a scorching mid-day sun? Then you may want to wander over to Temperance Beer Co. in Evanston, IL, for their Greenwood Beach Blonde Ale with Pineapple. It is only around for a few months out of the year and makes its appearance on the Chicago beer scene in early May. Being named after Greenwood Street beach in Evanston, it makes sense that this blonde ale is one that you can sip on all day and truly enjoy what Temperance Beer Co. has brewed for you. Now back to the day where I first discovered this amazing beer!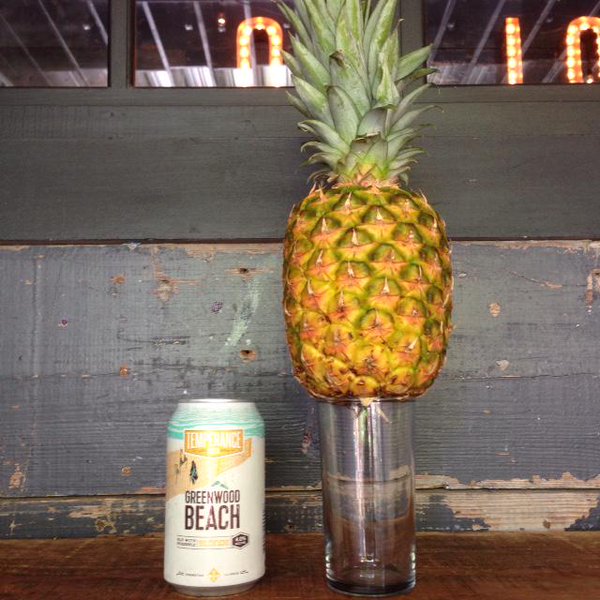 In the shade it was a 90+ degrees and you still felt your skin crisping every min you were out of the water. It turned out to be the most welcomed surprise when I reached into the old blue igloo cooler and pulled out a Greenwood Beach. Now, I wasn't beachside but was as close as you could've been sitting dockside on Indian lake. As I cracked open the can, it let out a strong hissing sound followed by foamy white head that flooded out of the opening and then a strong whiff of crisp, acidic pineapple. A most delicious scent that transported me to a tropical citrus paradise in which I was enveloped by luscious palm trees and the sound of crashing waves. I lifted the ice cold can to my lips and took my first sip. This icy cold, bubbly, light bodied, pineapple forward liquid that instantaneously cooled my body down.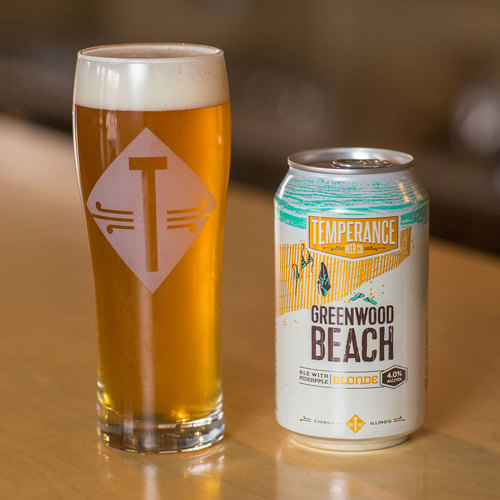 Placing the can on the stone worked table, I saw the beer's description from the brewery and knew me and this brewery were going to get along as this is one opportunity I did not pass up!
"Swimsuits on fences. Chances taken. Summer belongs to the carefree and the courageous. Greenwood Beach Blonde embraces summer with a bold addition of pineapple. It's a beer for the opportunities you don't pass up."
The can was a creamy color and depicted calm water, with a bikini slung over a wooden slatted fence stuck in the sand. This blonde ale came in at an ABV of only 4%, a bold but not overbearing pineapple forward flavor, mild hop bitterness at the end enough to finish off the sweetness still lingering from the pineapple.
Since this beer is only 4% it became my beer of choice for the remainder of that sizzling day as we made our way out to the sandbar. As the day moved on I didn't notice the heat any more because I had my own sunshine in a glass.
https://www.instagram.com/p/BHF220MApZD/?taken-by=temperancebeer&hl=en
---