No Comments
Noon Whistle Brewing is Helping Bring Fully Removable Beer Can Lids to Illinois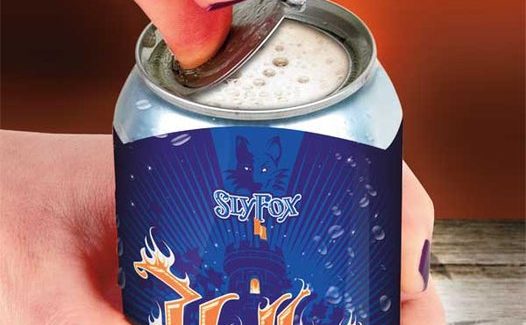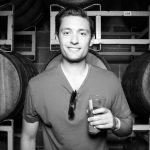 Whether it's in a can, bottle or on-draft, craft beer can be consumed in many ways. Now, thanks to a new state law backed by Chicago suburban brewery Noon Whistle Brewing, there will be a new way to drink: cans with completely removable lids.
Putting removable lids on cans started back in 2013, but it hasn't caught on as much as its bomber and 12 oz. aluminum compatriots. The new Illinois state law will bring this new can format to the forefront for Prairie State craft beer drinkers, which is exciting.
Why?
Peeling back the entire lid of a can allows for more delicious beer aroma to permeate your drinking experience, which means more hops, more fruit notes, and more of Noon Whistle's delicious Gummy Vortex aroma will go straight to your nostrils – greatly impacting the beer drinking experience.
GUMMY VORTEX today at noon – on draft and available to-go! Limit three 4-packs 16oz cans; crowlers and growlers unlimited pic.twitter.com/VWjoID8FjW

— Noon Whistle Brewing (@NoonWhistle) August 3, 2017
For Paul Kreiner, co-owner of Noon Whistle Brewing, the shift to open-lid packaging is especially exciting for the juicy IPAs that have become increasingly popular at the brewery. "We believe this style of packaging creates a more favorable experience for our consumers, and we are excited to get some of our hop forward beers in these cans," Kreiner said in a statement to Chicago Daily Herald.
To learn more about why Noon Whistle led the charge on bringing removable lids to the Chicago market and beyond, we talked to co-owner Michael Condon.
Why are you pushing for this type of packaging?
The owners (Paul Kreiner, Jim Cagle and myself) had a few beers out of this style of can before but rarely saw them [in distribution]. At the 2016 CBC we were at an event that featured a few of these cans and from talking with the manufacturer we realized that not only did few states allow this type of package there did not seem to be a big push to change that. In a beer market that is getting more and more crowded…we saw an opportunity to look at something that is still relatively unique and new.
What benefit do you think this new packaging gives to consumers?
This particular style of package opens the top of the can almost completely as if you would then be drinking out of glass or cup. The experience is not the same and I would argue that pouring beer into a glass offers its own attributes that increases the drinking experience…Smell plays a large role in how we perceive taste and getting all the wonderful aromas of those hops from your favorite IPA makes it taste that much better.
How do you plan to implement these new cans in your brewery?
We will be making modifications to our current canning line to accommodate for these lids. Many of our cans will switch over to the 360 starting with our IPA's.
Interested in popping the top off of a Noon Whistle brew? Keep your eyes peeled, these new cans should be on shelves soon. Cheers!
Feature image courtesy of Food Republic
---