#hefenwizen Archives – PorchDrinking.com
March 19, 2019 | Taylor Laabs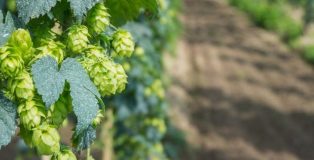 Flowers bloom, jackets get placed in storage and new beer makes its way onto store shelves. If the recent weather is any indication, spring is right around the corner. And while I don't want to jinx it, I'd be lying if I told you I wasn't already daydreaming of new spring releases and returning seasonals that pair well with warmer temps and added sunshine. Thankfully, I'm not alone in that sentiment. Spring is an exciting time for craft brewers as darker beers retreat to their barrels and lighter and fruitier options come into prominence. This spring might be even more adventurous for beer releases as craft brewers continuously compete to address changing consumer preferences amongst the surging popularity of lighter alcohol options, wine and spiked seltzer.
May 31, 2016 | Alex Chavez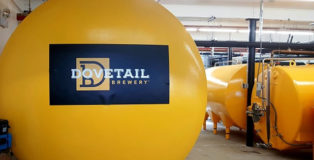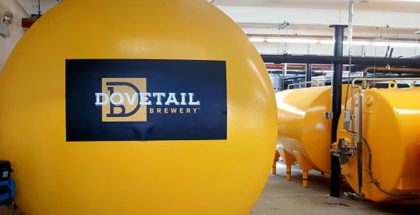 Days before the craziness of Chicago Craft Beer Week (CCBW), I was offered the opportunity to tour soon-to-open Dovetail Brewery, which is co-owned, operated and run by Bill Wesselink and Hagen Dost. What better way to begin the beer week, than with a preview of the next chapter of Chicago's burgeoning beer scene.
Dovetail is a reference to the carpenter's joint of interlocking boards, it is famed for its resistance to being pulled apart. As Bill so elegantly expressed, "It's coming together to make a stronger brewery. A mix of old and new, American and European to create what we feel is our interpretation."
Read More