No Comments
Fat Head's Brewery | Bone Head Red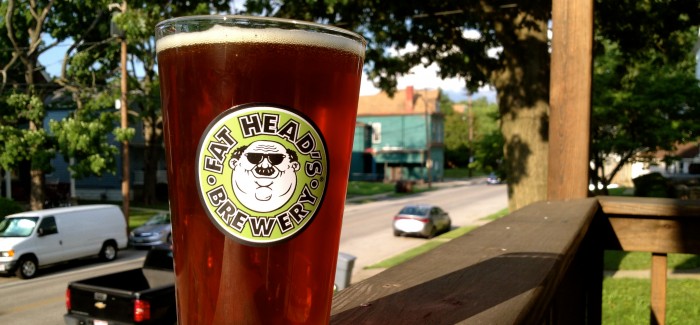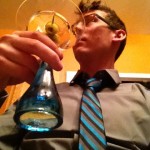 Fat Head's Brewery
Bone Head – Imperial Red Ale
7.7% ABV
75 IBU
The other night in Cincinnati the sky turned red. It was so red, that when I saw it glimmer through my window at 9:30 PM I thought to myself, 'that's it. God's pissed, and this is the apocalypse.' Thankfully, it wasn't.  It was just an amazing sunset. However, it got me thinking though, 'what would be the perfect beer to drink accompany a sunset as spectacular as this?' And then I found it. Fat Head's Brewery Bone Head Imperial Red Ale
Now, there is always a proper prompt when writing about beer. Sometimes you see a crazy sunset and think about what kind of beer you should be drinking. Other times you drink a beer, so fantastic you feel compelled to write about it. Then other times your local growler shop has a tap take-over and your introduced to a ton of new great brews. Well this time, I had all three combined into one. A local growler fill shop, HalfCut, had a Fat Head's Brewery tap take-over and there was a crazy sunset.
With it being a Fat Heads Brewery tap take-over, we were treated with a wealth of fantastic beer to try from the  Cleveland, Ohio based brewer (Side-note, We got Lebron back, just saying). There was a firkin of Sunshine DayDream Session Ale, which was delicious. Also, the new Zest for Breast was available, a hoppy wheat ale with orange and lemon zest where a portion of the proceeds are donated to breast cancer research. How does one not get a pint of that, right? Then, I found the one. The Bone Head Red. An imperial red ale that hits all the right notes. Not to mention it took home the Silver Award for Imperial Red Ales at the World Beer Cup of 2014!
Bone Head comes in at a 7.7% ABV and 75 IBU. On the nose there was a bit of dank and funky flavors with sweet sucrose and citrus aromas. Bone Head is surprisingly smooth with great citrus and malty notes. A bold ruby red color that is only accentuated by a strong ruby grapefruit taste right up front. After the initial flavor blast of citrus calms down, you enter into smooth malty flavors with a light woodsy aftertaste. A perfect combination of flavors for an imperial red ale. This beer captured the sunset I saw the night before. Beautiful in color, powerful in taste (the beer that is) and warming in the sense that you know tomorrow will arrive. It was then that I decided this was my new sunset beer.
This is a great beer for a mid summer sunset. Not only does it match the sky in color, but it has just the right amount of warming alcohol, citrusy bite, and a malty backbone to last you throughout the whole scene. I could hold Bone Head up to the sky and it would just blend into the backdrop. There is no bad place to watch a sunset in my book, and this beer can be taken almost anywhere so it would be the perfect match. Whether you are on the porch, at the beach, on a hillside, a boat, or even mountaintop…are you getting the point yet? If your drinking this beer and watching a sunset, you'r going to have a great time. So if you are looking for that perfect summer sunset brew, grab yourself a Bone Head. The sun is down, the night is about to get wild, so you need a beer that will help you forget the day, meditate your soul, and amp you for the night that is to come.