No Comments
BREAKING | Oskar Blues CANspiracy Membership Program Announced with 2017 Lineup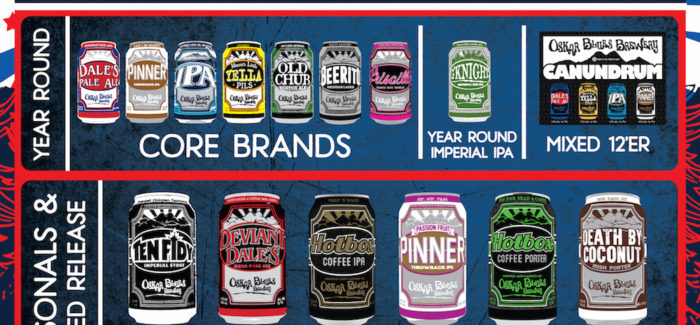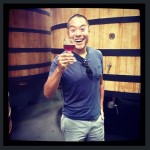 Oskar Blues Brewery has proven they know a thing or two about rare beer releases. From bourbon barrel-aged Ten FIDY, to this year's releases of rum barrel-aged Death by Coconut and rum barrel-aged Ten FIDY to name a few, the Longmont, Colorado based brewery has announced the next chapter in their string of highly touted debuts.
Taking a chapter from predecessors like The Bruery, Crooked Stave, Sante Adarius, The Rare Barrel and Casey Blending and Brewing, Oskar Blues has introduced the CANspiracy Membership Program, a rare beer membership program, which will be available at Oskar Blues' Longmont, Colorado and Brevard, North Carolina locations (sorry Austin, beer laws in Texas prevent this from happening in the Lone Star State).
CANspiracy Membership costs $200 and benefits guarantee four releases of CANspiracy specific beers, which have been described as a mix of barrel-aged beers, with the potential of sours as well delivered in 19.2 oz cans, 32 or 25 oz. Crowler Cans or 12 oz cans.
https://www.instagram.com/p/BOH2sZbDD1v/
Members will also receive priority for beer releases at either Tasty Weasel taproom – including bourbon barrel-aged Ten FIDY, Java bourbon barrel-aged Ten FIDY, rum barrel-aged Death By Coconut, etc. They'll also have access to special release events for CANspirators (and can bring one guest), limited edition glassware, 15% discount off all Oskar Blues merchandise purchases in the Longmont or Brevard Tasty Weasel, and a special CANspiracy membership card.
Beer release dates have not yet been announced, however those announcements will come with a 2 week warning. Additionally the "Club Only" release events will include food and meet the brewer sessions as well as the potential to purchase additional beer based on availability. Beer from each release will be available for pick up within a two week window, during normal Tasty Weasel business hours. Any releases not picked up during this time period will be forfeited to Oskar Blues.
Oskar Blues has also noted that while they are not legally permitted to ship beers, membership holder can designate a Co-CANspirator or trustee who is allowed to pickup a maximum of TWO different members' orders per release. However it should be noted that these Co-CANspirators should be someone trust-worthy as Oskar Blues cannot control what happens after the beer has been picked up, nor will they be offering any refunds. You or your co-CANspirator must also present a valid government ID at each pickup to confirm CANspiracy membership
Tickets are now on sale through February 20th, 2017. And members will receive further information regarding the first release event on February 21, 2017. For any further questions or concerns e-mail [email protected].
Additionally Oskar Blues has announced their year-round 2017 beer lineup:
---