No Comments
Five Questions with Rhinegeist | Celebrating Six Years of Brewing
Rhinegeist in Cincinnati is about the celebrate six years of brewing, and what a journey it has been. Three years ago, we featured the brewery's Streaker Rye IPA and I wrote, "Streaker Rye IPA from Cincinnati's up-and-coming Rhinegeist provides insight into why this Queen City brewery is enjoying such rapid success." Well, three years later, it is no longer accurate to describe Rhinegeist as "up and coming." They've arrived.
The brewery operating in the historic Over-the-Rhine Brewery District in Cincinnati (from whence the brewery name is derived), has grown into one of the nation's largest breweries. We had a chance to pose Five Questions to Bryant Goulding, Co-Founder and VP of Sales & Marketing for Rhinegeist, and ask about where the brewery is, where it's been and where it's going.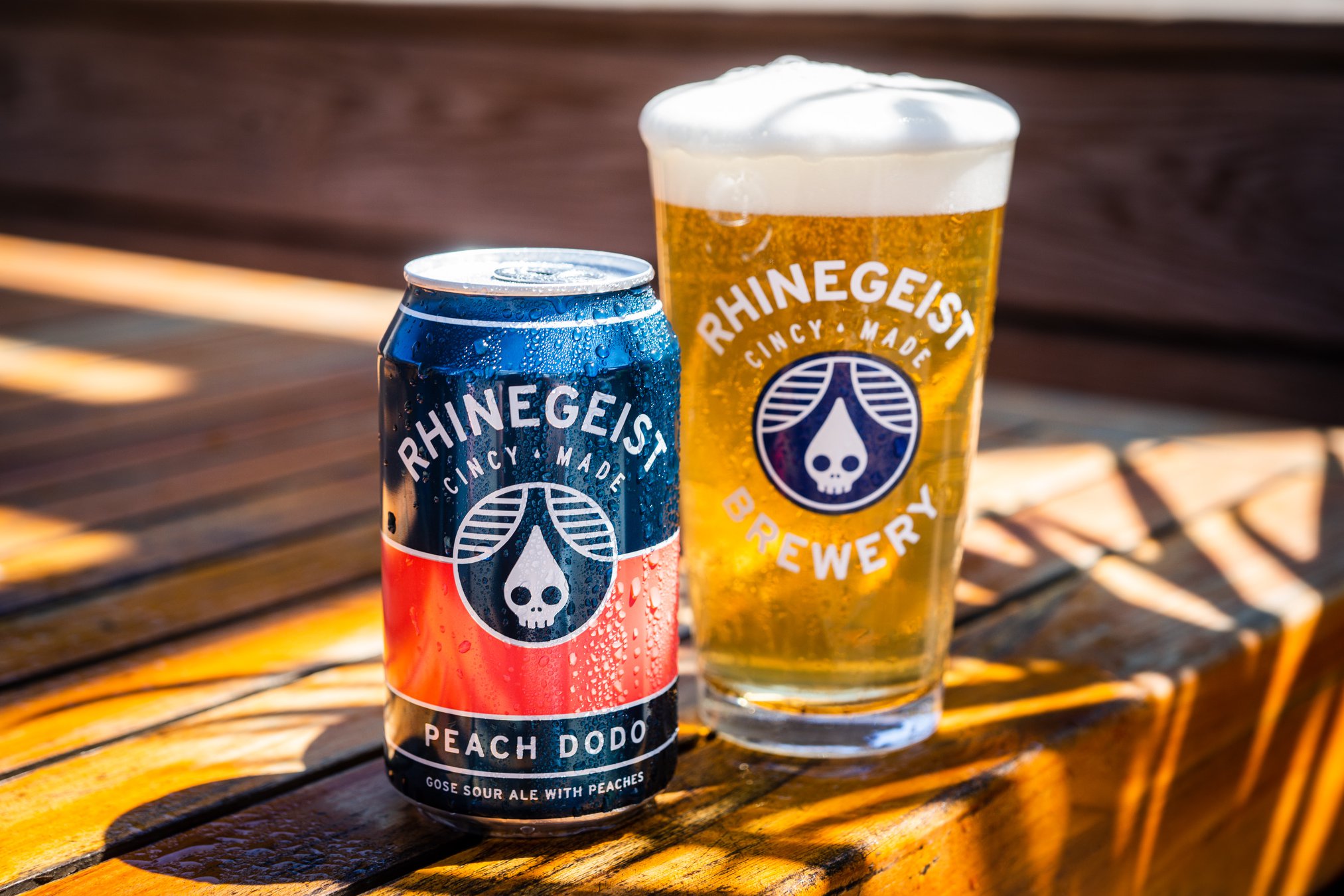 Rhinegeist has grown to the 28th largest brewery in the country, according to New Brewer. For what do you attribute your brewery's rapid growth and how do you project your future growth?
We've been able to grow rapidly because we were well positioned to scale since day one. Cincinnati was a city of beer lovers thirsty for craft beer and we found our energetic brand resonated beyond our city and into our region. We've always had an entrepreneurial mindset, fostering an environment for good ideas to be heard and implemented where a business case warrants. We focused on hiring passionate and ambitious people passionate and aligned with our vision and their increasing capabilities have allowed us to scale as we have grown.
We have worked hard on our quality program to deliver great beers that you can count on to deliver exactly what you're looking for. Consistency is key in an increasingly competitive and proliferated market. We've also always enjoyed innovating into styles we see that interest us or creating beers to deliver a flavor profile that isn't really available yet in the market.
Self-distribution has been another major contributor to our success locally. We self-distribute in our hometown Cincinnati as well as in Columbus and we believe the strong connection we have with our accounts to deliver not just our beer but great customer service has allowed us to better understand our customers and keep a positive focus on our brands. A strong brand and a consistent voice on social media has been a strong conduit for our energy and passion. We're lucky enough to brew and sell beer for a living and we work hard to share that excitement in our marketing efforts.
Culture is a critically important piece of any business and breweries are no different. When people feel respected and challenged and love what they do, it comes across in their work and for a brand like ours that can be infectious. We've spent a lot of time working to build a strong culture and that's meant consistently addressing weaknesses as we grow.
Some outside of your local market may not realize the unique nature of your taproom, and its size. Can you talk a little bit about its value to your overall brand, and what kind of events occur in that space?
Rhinegeist is housed in a building built before prohibition as the packaging hall for an old brewery. Built of brick and concrete, the taproom is located on the third floor with 40-foot-high ceilings and skylights that allow in a lot of natural light. Directly adjacent our original 20bbl brewhouse, we have long common tables and generally have a broad mix of customers, depending on the time and day. There really aren't many immense and dramatic old buildings like this and the fact that it was a brewery long ago resonates with our respect for the tradition and history of beer. We allow people to reserve tables for their smaller parties–birthdays, engagements and graduations and craft fairs, and we throw bigger parties for Halloween and New Years and beer specific events as we release beers throughout the year. One standout event we throw each October is Rare Beer Fest, which is an invitational fest where we bring in breweries from around the country to showcase some of their rarer beers. Our taproom is a vibrant place where the contrast of history and social energy is fantastic and we're very happy to have such a special place to call home.
Rhinegeist 6th Anniversary Party Facebook Page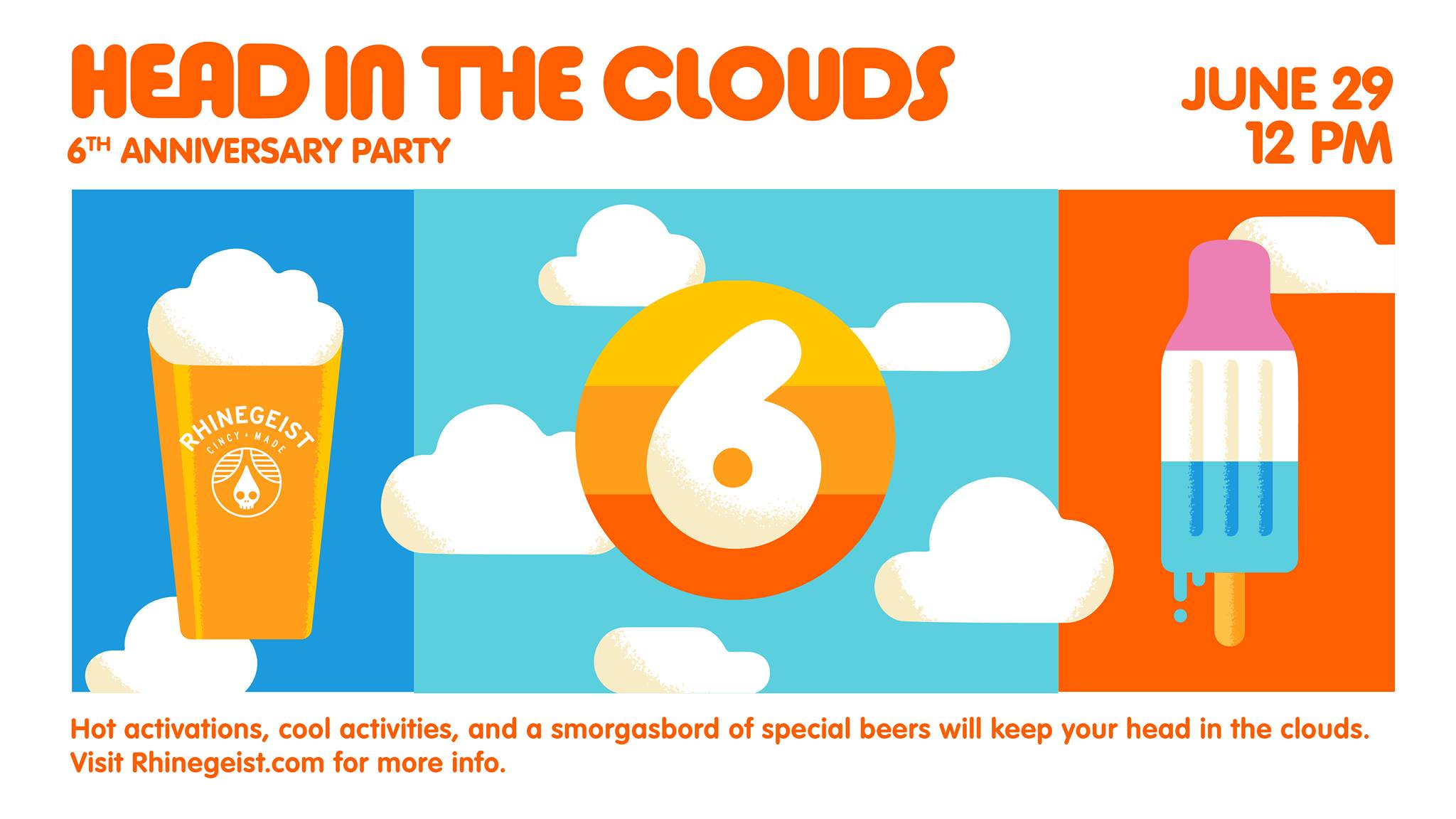 Given your fierce independence stance, demonstrated by your Geist Shares program, we'd love to have your perspective of the acquisitions and mergers that have occurred recently, such as the 21A, Funkwerks & Brooklyn Brewing partnerships to the DFH-Boston Beer merger. And, would Rhinegeist consider joining forces with another independent brewery or group of breweries to fuel growth?
It's an increasingly competitive sales environment with so many breweries in distribution today so breweries are teaming up for scale in the market. Every brewery is different when it comes to long term vision and goals, capital structure, sales and marketing savvy, etc so I think it makes sense for breweries with complimentary skillsets to combine forces. I know this model has proven successful in the short term for many of these breweries. I think there was an era where not a whole lot of strategic planning and wholesaler coordination was necessary for success and that window has closed. Great beer sold itself just a few years ago, but in such a crowded market each brewery has to articulate unique strengths and partner with a wholesaler to make sure you are a priority brand that fit into their strategic plan. Working hard to make sure you're making smart decisions when it comes to brand support and innovation need to resonate both with your wholesalers and with customers. It's a more complex game these days and I think these partnerships and mergers attest to that. As far as Rhinegeist consideration goes, we are happy operating independently and will likely continue to do so for the long run.
Can you talk a bit about your Charitable Suds program and your increasing involvement in charities & community projects? How has that evolved in the past six years?
Charitable Suds began as a weekly fundraising program in our taproom, benefiting underserved populations in our community. Each Wednesday, members of a local nonprofit have the opportunity to come in, share information about their mission and work, and engage with a new community of people in a positive environment. Additionally, we develop and execute approximately 6 marquee charitable events each year, bringing an unexpected event or offering to the taproom while strengthening relationships with our nonprofit partners. Our community outreach program has since expanded beyond the walls of the brewery, with staff volunteer events and Charitable Suds tap takeovers occurring across our larger sales footprint. We plan on growing looking to be a long term contributor to our community here in Cincinnati and Ohio and our Charitable Suds program is a platform that will help us do much good.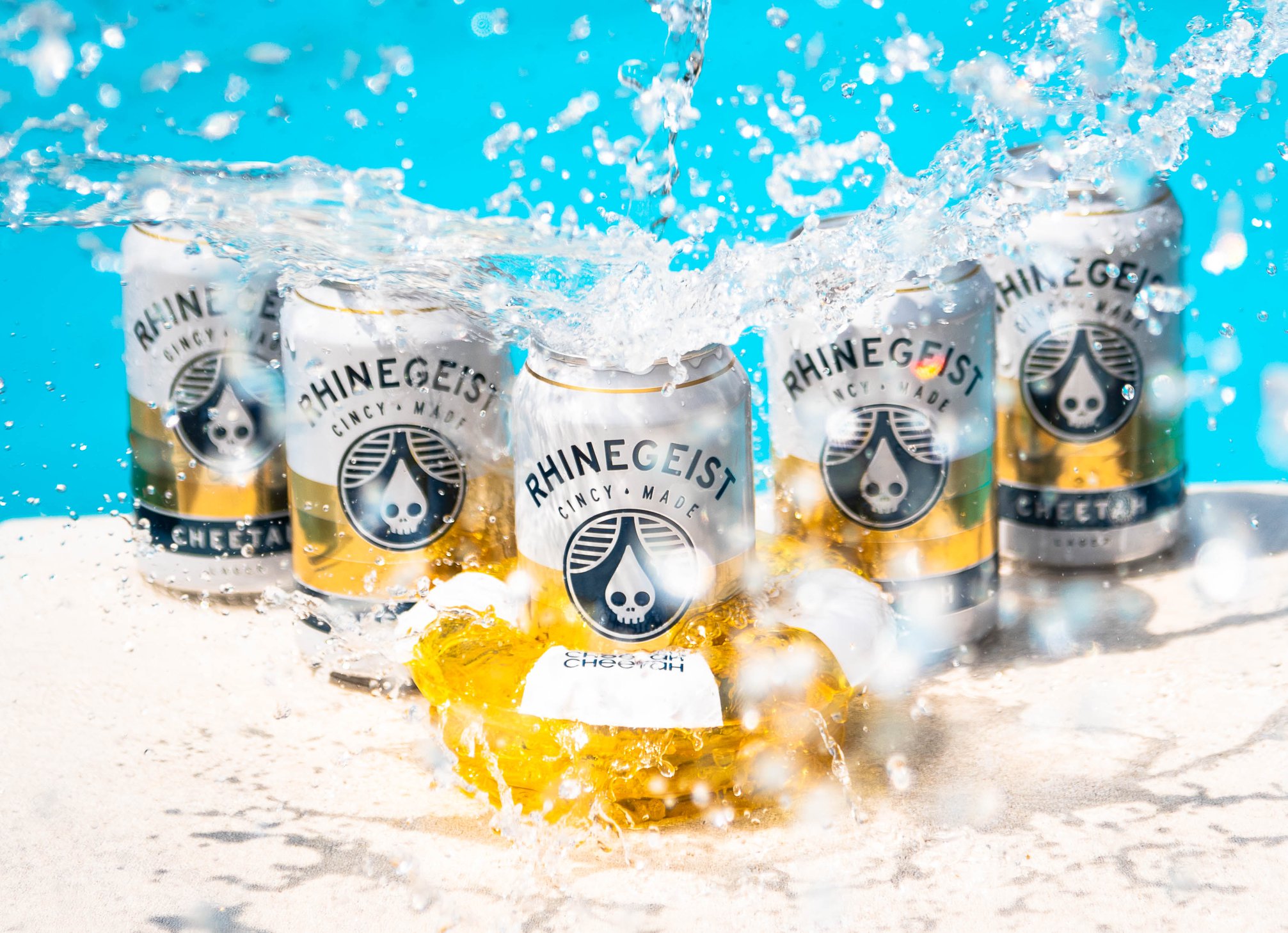 Over the years, you've added barreling, lagers, fruited ales and even ciders to your lineup. You also have cocktails on your rooftop. What's next for Rhinegeist–new beers, new barrels, distillation, or root beer & soda perhaps?

We're always evaluating what's next – we release over a hundred beers annually and about 40% of those are new each year. Earlier this year we commissioned an 8.5bbl innovation brewhouse at our Spring Grove facility and are now able to brew more off the wall beers than ever before, evaluate new hops and seasonal variation in raw materials, and iterate on seasonal recipes before we scale them for launch. We're continuing to build out our Barrel Aged and Outer Reaches programs, playing around with hazy and juicy IPAs, cocktail inspired ciders, hops with no name, and a 16-ounce Nitro series focused on sours and some dessert style brews. We're simply not passionate about hard seltzer or hard soda, so we are staying out of that game and sticking to our guns with brewing beer we're passionate about – that has worked for us best over the years and we're sticking with this strategy.
Cheers to Six Years, Rhinegeist.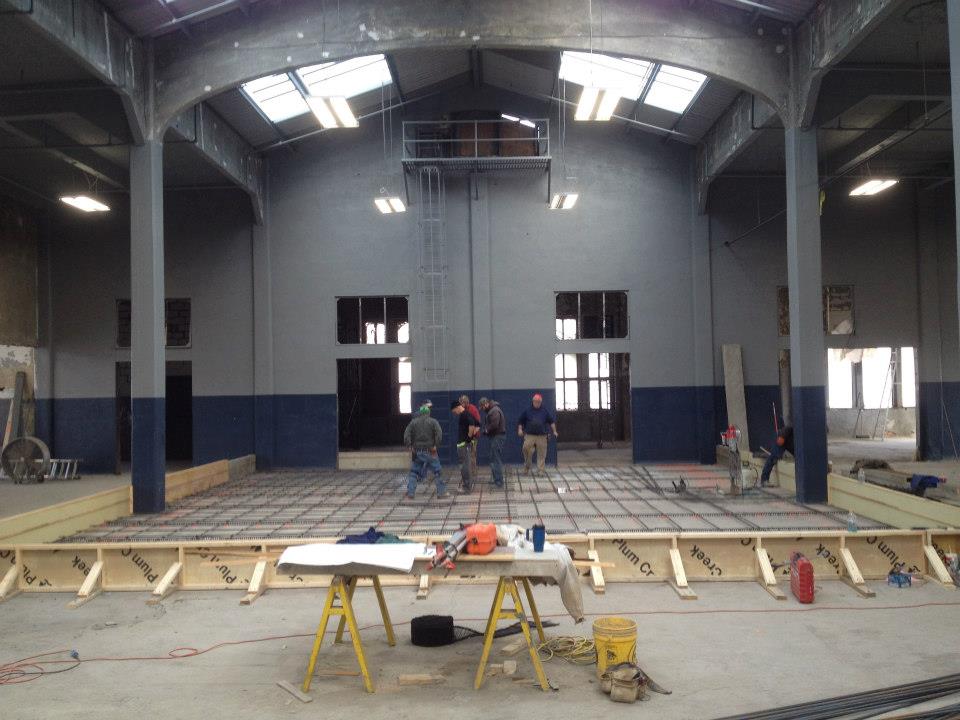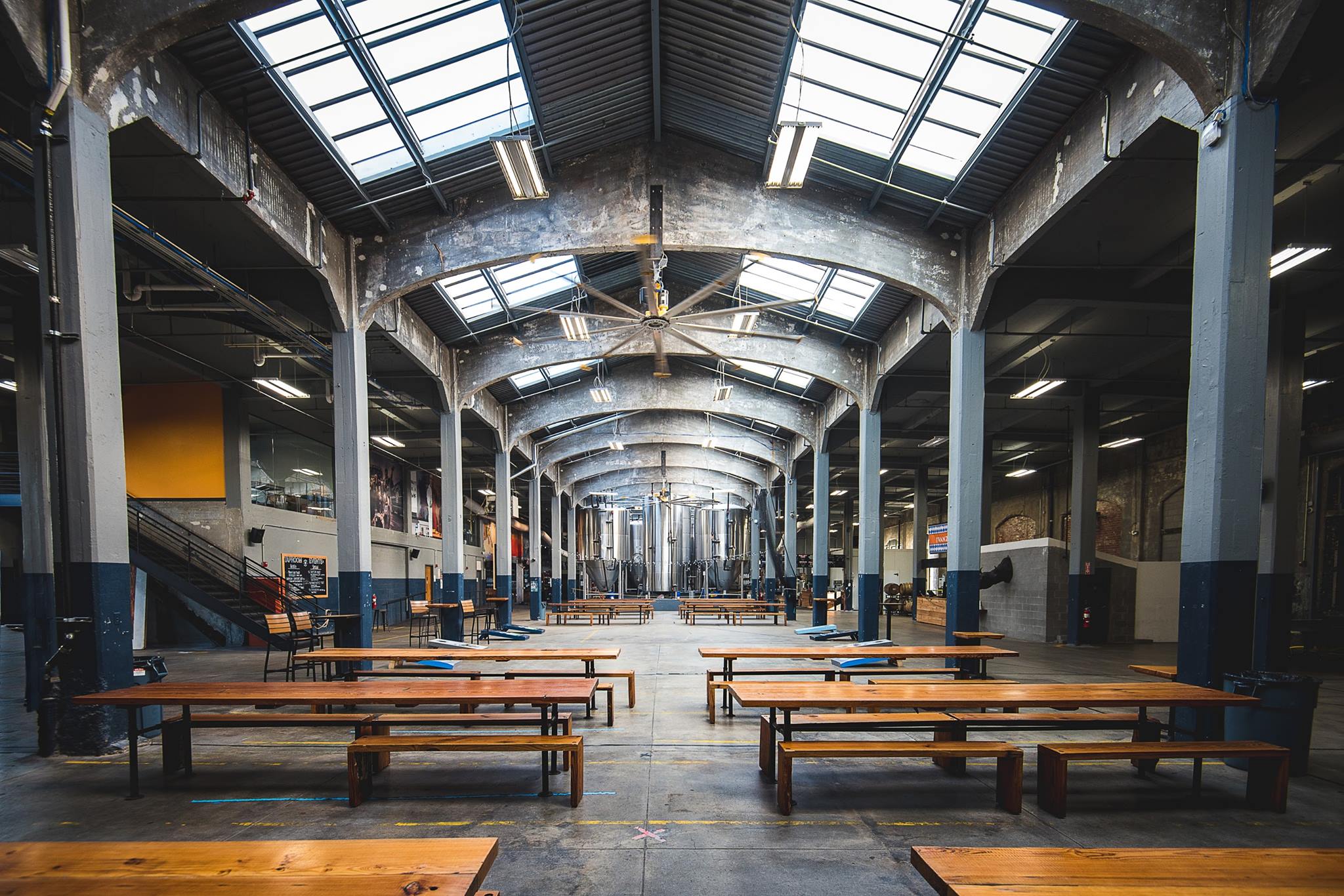 ---