No Comments
Event Preview | Dry Dock Brewing Co.'s 11th Anniversary Party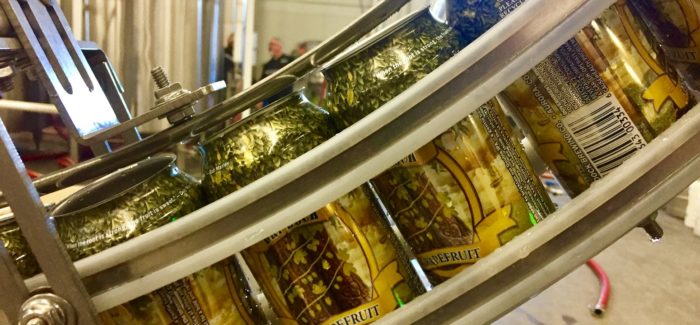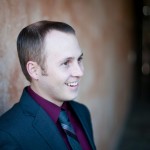 Dry Dock Brewing Co. celebrates its 11th anniversary this weekend with an exciting tasting of specialty, rare, and vintage beers at its North Dock location (2801 Tower Road). The party goes from 12pm – 5pm on Saturday and tickets are just $35, which can be purchased here.
The oldest brewery in Aurora, Colorado, seems like its never stopped growing. Since opening in 2005, the brewery expanded in 2009 and 2011 at its South Dock location. Then, two years later opened the North Dock facility which has led to current production at 30,000 barrels per year.
Folks who attend the Dry Dock Anniversary Party will receive unlimited pours of 28 beers. These are:
Apricot Blonde
German Wheat
Amber Ale
Old Ale
Enterprise IPA
Wee Heavy
English Mild
Pilsner
Docktoberfest
Hop Abomination IPA
Double IPA
Raspberry Imperial Stout
Belgian Tripel
Bligh's 2013
Bligh's 2014
Bligh's 2015
DBL Hazelnut Brown
Dortmunder
Sour Apricot
2014 Double Vanilla Porter
Chocolate Peanut Butter Porter
Sour #1 Swabby
Sour #2 Mary Rose
Sour #3 Cocina
Firkin #1 Apricolada
Firkin #2 Green Chili Double IPA
Firkin #3 Cucumber Pear Berliner Weisse
Big Ass Old Ale
NEW! Canned Grapefruit Double IPA
In addition, Dry Dock will debut its newly canned Double Grapefruit Double IPA.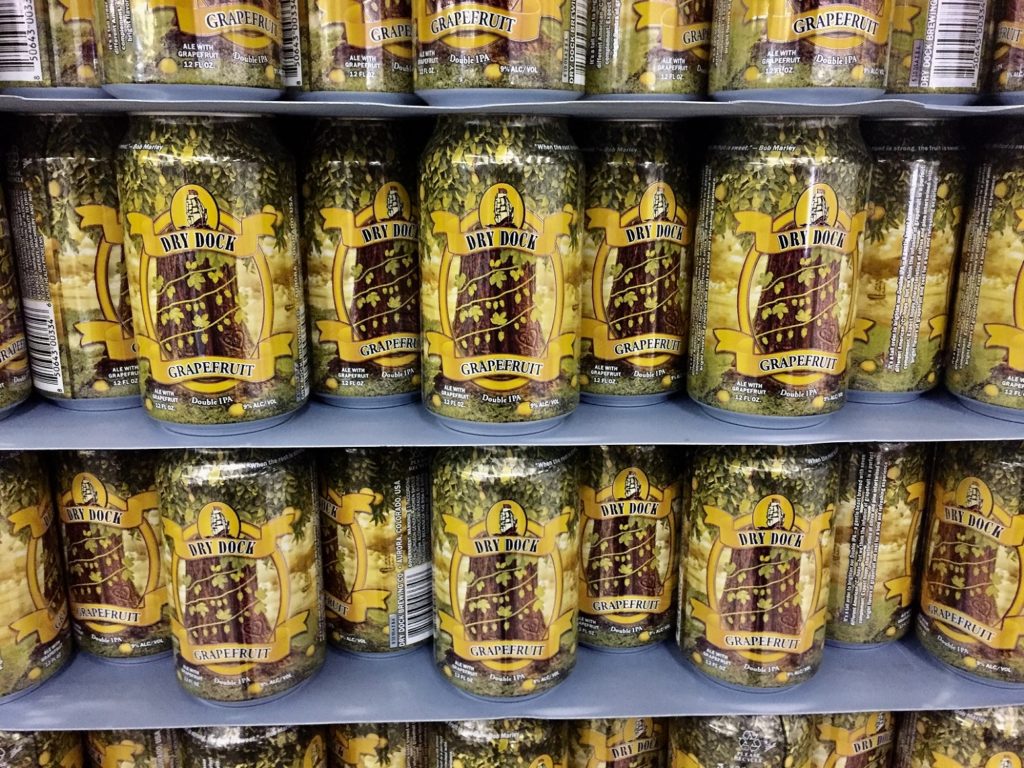 In the beginning, the Grapefruit Double IPA originally released at Old Chicago in 2015. Following in May of this year, Dry Dock offered it in bombers at a higher ABV. Due to its popularity, Dry Dock will officially introduce the canned version this Saturday at the Anniversary Party. Afterwards, people will be able to purchase the 12-ounce option next weekend at liquor stores.
Dry Dock describes the Grapefruit Double IPA as a "gentle beast brewed with seven different American "C" hops" which is infused with grapefruit. The brew measures at 9% ABV and 90 IBUs.
Happy anniversary, Dry Dock!
---