No Comments
Avery Brewing | The Beast Oak Aged Grand Cru Ale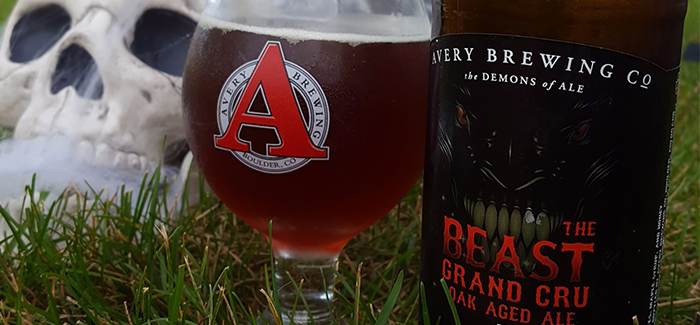 Vincent Price warned us all, but nothing can stop Avery Brewing from unleashing The Beast upon the beer-drinking world. It is big. It is bold. It is even a little frightening. It lurks in the depths of Avery's brewhouse, ready to pounce on nearby taste buds. The Beast doesn't just dominate the palate, it devours it… and you will love it.
Darkness falls across the land
The midnight hour is close at hand
Creatures crawl in search of blood
To terrorize y'all's neighborhood
For this writer, few beers eclipse The Beast – it is in my top five.
ABV: 16.8% | IBU: 63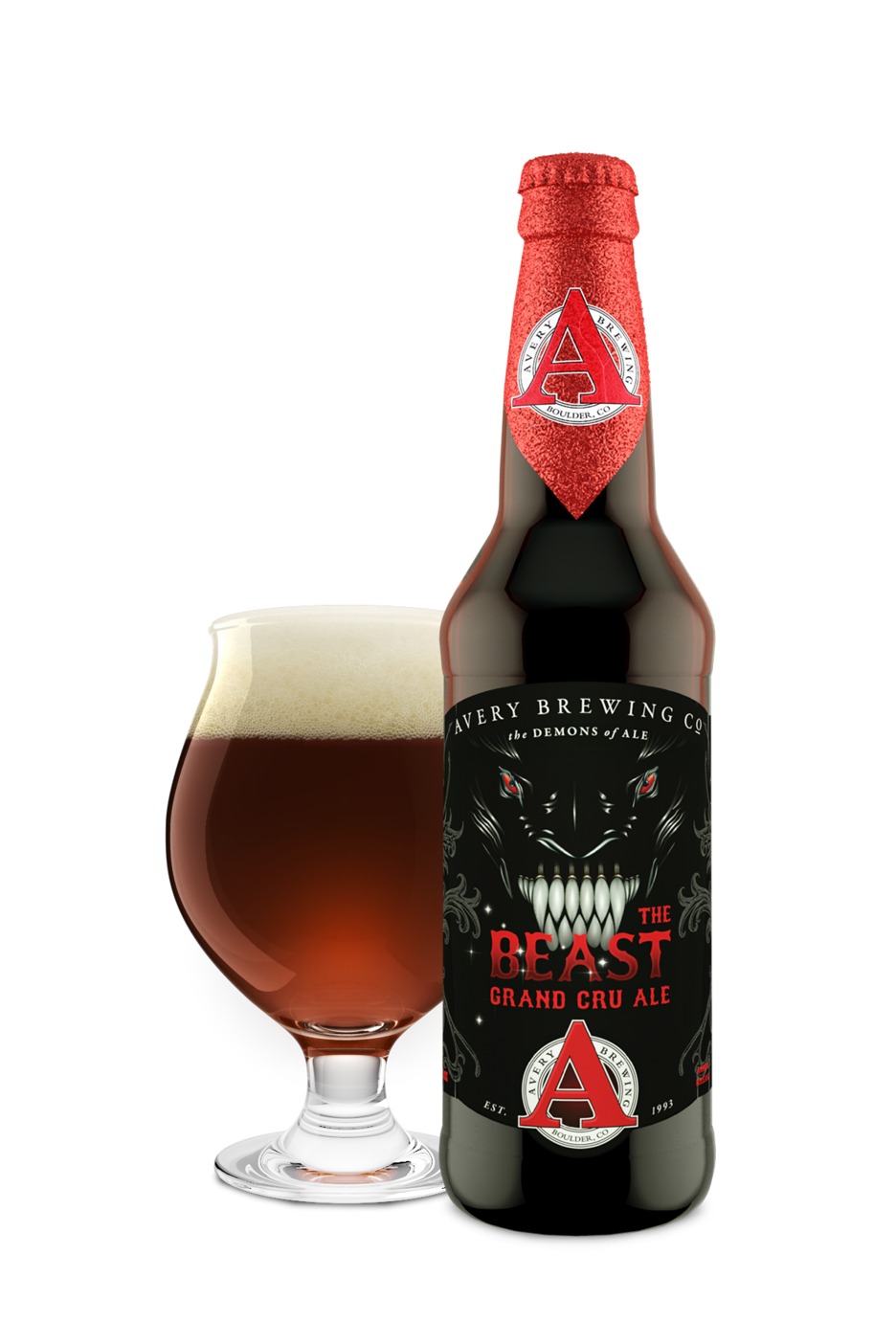 The only dilemma pertains to when to drink it. If you are like me – an eat your cake kinda person – drink it now. However, if you would rather have your cake, feel free to drink it later. Have no fear, "the funk of forty thousand years" won't accompany this beer. The Beast's power over your taste buds grows stronger with time. Either way, it's your call. The Beast doesn't care. The Beast will get you sooner or later.
Officially known as The Beast Grand Cru Oak Aged Ale, this special brew is part of Avery's The Demons of Ale series and the 2016 release is its 14th version. Avery Brewing described this year's release: "The Beast [is] even more beastly; with its 6 malts, 6 hops, and 6 sugars, The Beast gives us lots of room to play! For this year's edition, Batch No. 14, our brewers replaced molasses and raisins with maple sugar and muscovado sugar. They'd recently played around with these sugars in Old Perseverance and loved them, and they realized they'd make great additions to our Grand Cru! This year The Beast is also oak aged, which helps round out some of the rough edges of this 16.8% ABV brew.
What can you expect from The Beast?
You will encounter a noticeably sweet first sip along with a bit of booziness, but don't be afraid; The Beast can be tamed. Nurture the beer. Coddle it. This Grand Cru gets smoother, richer, deeper and more delicious with each taste. It's more balanced than you'd expect, even with the pronounced toffee-molasses-flavored malt. Dark fruit flavors arrive alongside that sweet malt and the oak provides a nice woodiness that truly does round out the edges, just as Avery Brewing had hoped.
Don't chug this beer. For one, I don't think it's possible. Second, the sharp teeth of The Beast arrives in the form of high alcohol content. Most importantly, it's pretty expensive – roughly $8 to $9 for a 12-ounce bottle. Hey, It's not called "Grand Cru" because it's a run-of-the-mill beer; it's an exercise in indulgence. Do it. Indulge. You won't be disappointed. In fact, you will be thrilled. 
---