No Comments
Brewery Showcase | Imperial Oak Brewing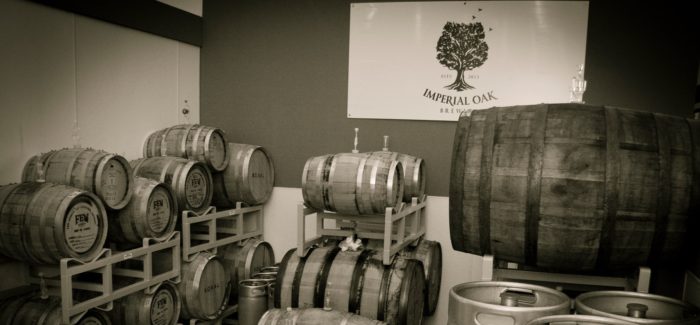 The enthusiasm for brewing small-batch beer at Imperial Oak Brewing is palpable. Brett Semenske, Grant Hamilton and Chris DiBraccio of Imperial Oak Brewing own a wealth of combined home brewing and bar industry experience which explains their recipe for success – brew a variety of great beer and make the brewpub experience priority number one.
In essence, every visit to Imperial Oak Brewing is like Christmas morning for beer geeks – what new toys can we play with today? The beer menu largely changes every two weeks, always providing something new to try at Imperial Oak. In general, at any one time, one will walk into the taproom and find beers from each type of genre, from dark to light, sour to hoppy and German to American. And, with a name like Imperial Oak, in a place like Chicago whose beer drinkers cherish barrel-aged beers, you can bet they love to stick beer in barrels that once contained spirits such as bourbon, wine, tequila or rum. DiBraccio stated, "We don't have any flagships. We want people coming back, always anticipating something new. It's not about making the best IPA; it's about making 30 styles really well."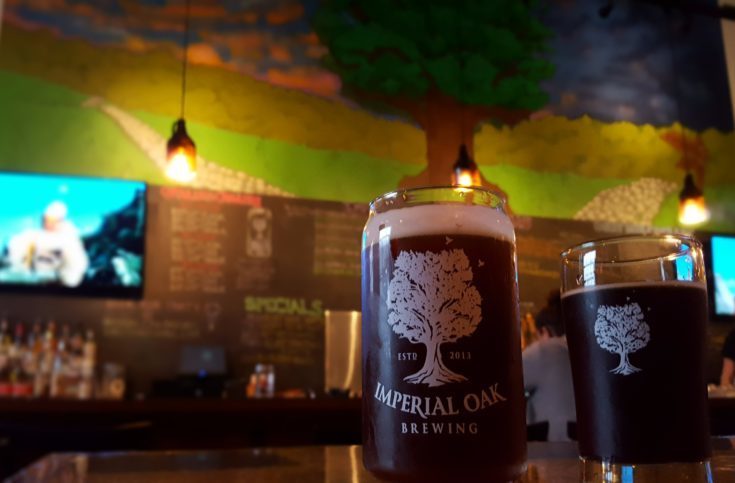 Semenske added, "With smaller batches, we can offer styles that you can't do if you have to brew on large scales. It's hard to offer 30 barrels of Dunkelweissen, for example, since they are a specialty – those beers don't always sell well at stores. But we don't have to worry about that. If we want to brew something unique, we can. Plus, our beer is always fresh. Nothing is sitting around." Hamilton explained, "Because we don't worry about marketing or label approvals, or any taking part in large-scale sales, we can spend all our time concentrating on our brewing and our place. We can have a little fun with it, too."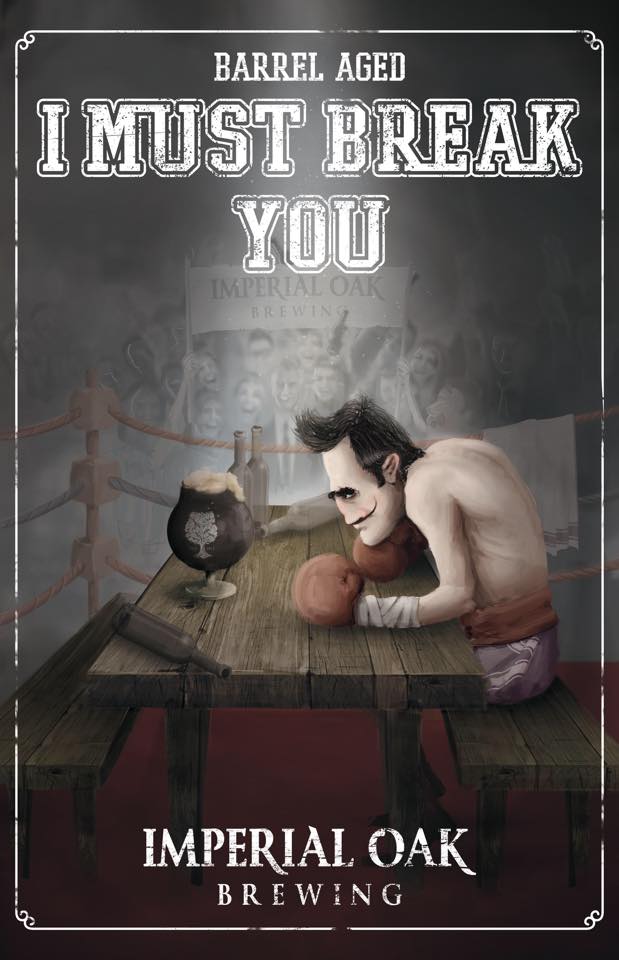 A (small) sample of the menu might look like this:
Ragnarok Baltic Porter – 8.0%

Barrel Aged I Must Break You, Mexican Spiced RIS – 10.0%
Chai Must Break You, Nitro Chai Spiced RIS – 10.0%
(taps Saturday, one keg only)
Double Dry Hopped Mosaic Harvest Fresh Hop Pale Ale – 5.5%
Mosaic Harvest, Fresh (Wet) Hop Mosaic Pale Ale – 5.5%
Haulin' Oats, Oatmeal Stout – 5.4%
Admiral Ackbeer – It's A Trap! Abbey Dubbel 6.7%
In addition to beer, Imperial Oak Brewing offers cocktails and spirits, which means if you have friends in your group who don't enjoy craft beer, Imperial Oak still has you covered. DiBracco stated it simply: "We created a place that WE would hang out at." 
Imperial Oak Brewing arrived in Chicago's West Suburbs shortly before a slew of other nearby breweries opened their doors. It's a sign of the growing craft beer market, but one wonders if it scares Imperial Oak a bit. Hamilton responded, "No, no pressure. Everyone is unique. It's a good thing, really. Everyone's doing good stuff." Semenske added, "We like it. We like visiting breweries and other brewers push us to be better."
Well, it must be working because Imperial Oak isn't only improving, it is thriving and expanding. Semenske stated, "We're expanding into the next space to add seating, barrel storage and fermenters but it will still be the same seven-barrel system. The barrels and fermenters in the expanded space will be for wild/sour beer. The extra space will add quite a bit of room and it will be great for patrons." However, DiBraccio exclaimed, "We are excited about the new space, but we want to make sure we don't change how we do things. We'll have some servers and things like that, but we still want it to have the same feel as always."
That feel is simple: Walk in, drinking incredibly good beer and have a good time.
---