No Comments
Event Preview | 2016 Festival of Barrel Aged Beers (FoBAB)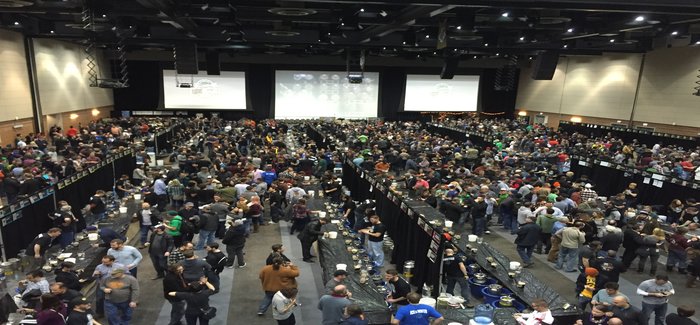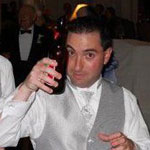 Every November since 2003, the craft beer world descends on Chicago for the Festival of Barrel Aged Beers – more commonly known as FoBAB. It's the largest festival celebrating barrel-aged and wood-aged beers featuring more than 150 brewers and more than 400 beers for fans to try.
FoBAB started as a very small event where brewers came together to share the experimental beers they had been working on. It evolved quickly and over the past decade or so, it's changed venues multiple times to accommodate the growing crowds. Today, it takes place at the UIC Forum in a 24,000 sq. foot space. The event is put on by the Illinois Craft Brewers Guild.
Tickets for FoBAB are at a premium and while there are three sessions spread out over two days, the event sells out in minutes each time tickets go on sale. There's always a wide variety of beers to try. In past years, super rare beers such as Utopia and Goose Island Bourbon County Stout Rare have been poured, much to the delight of festival-goers.
One of the great things about FoBAB is that it gives smaller breweries a chance to put their beers up against larger, more established breweries with seasoned barrel programs.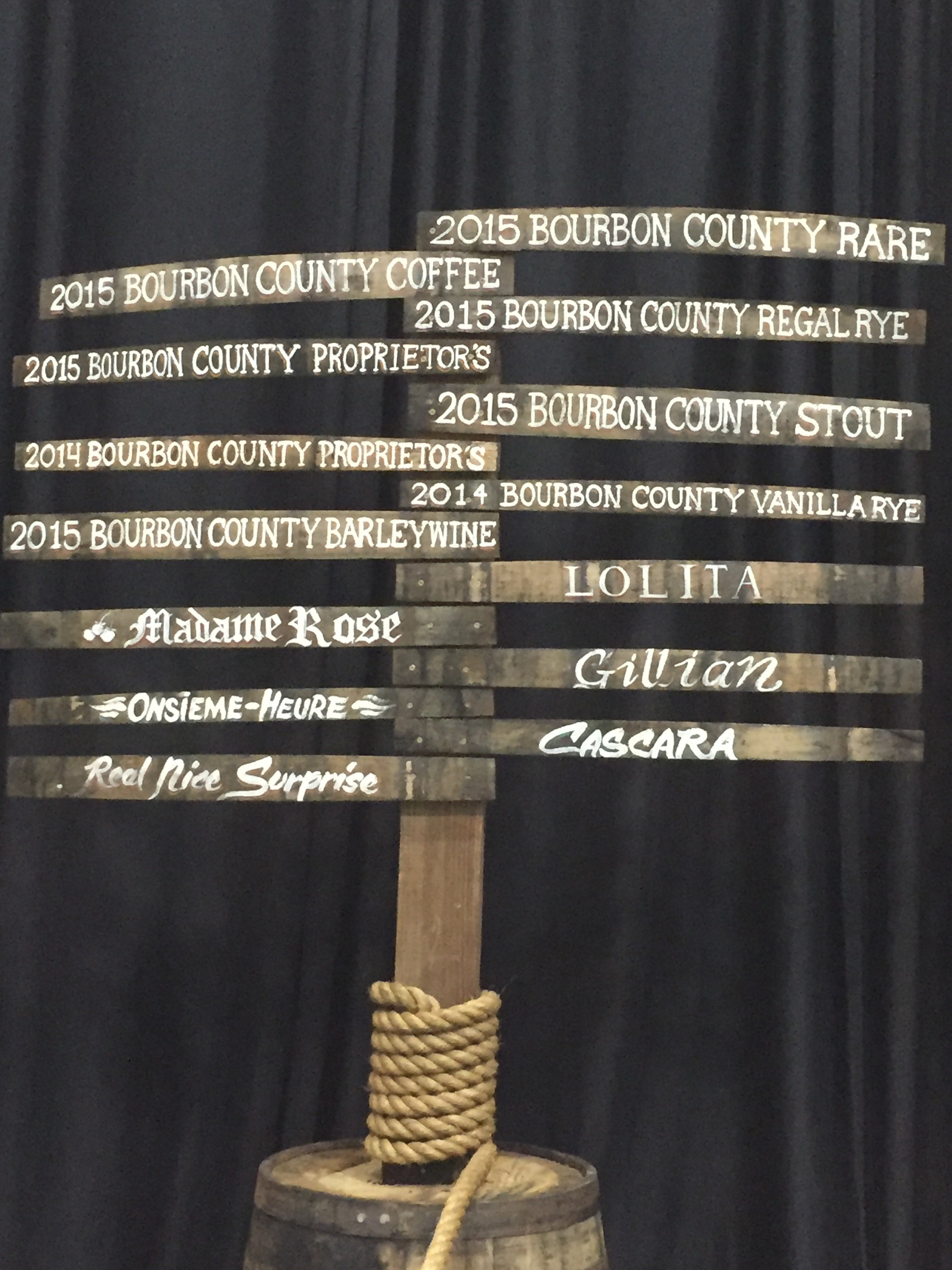 For Crystal Lake Brewing Co., FoBAB is a chance for them to really elevate awareness of the brewery, Brewmaster Ryan Clooney said. The brewery has had great success already in 2016 with winning a bronze medal at the World Beer Championship back in May.
"A medal of any kind would elevate awareness for Crystal Lake Brewing, and the fact that we make really good beer out here in the burbs," Clooney said. "People come from all over to judge the competition, and to drink the beer."
This is the second year that Crystal Lake is pouring at FoBAB. Opened only since 2014, they've already doubled their barrel program to 60 barrels filled this year. While a majority are bourbon barrels for their imperial stout or barleywine, eight of the barrels are used for their new sour program.
"We started a sour program in May," Clooney said. "I am really excited to try as many sour beers as I can handle at FoBAB. Sours are my favorite style of beer and I look for our sour program to increase heavily in 2017."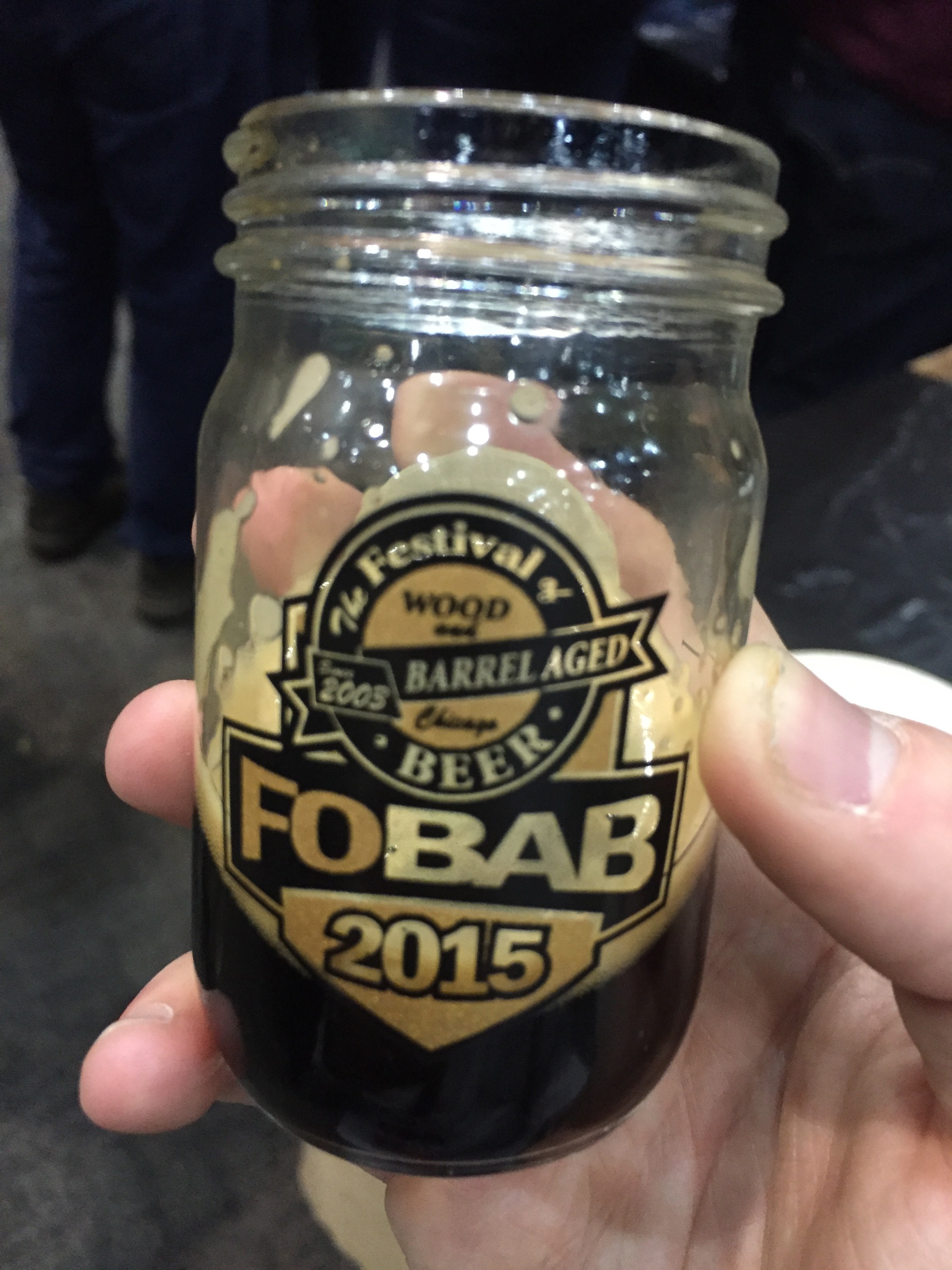 One brewery making their FoBAB debut is Goodwood Brewing Co. out of Louisville. The brewery just began distribution in the Chicagoland area and knew they had to be a part of FoBAB.
"It's (FoBAB) the premier barrel- and wood-aged beer fest in the nation," Goodwood President Phillip Dearner said. "It is our goal to be the premier wood- and barrel-aged brewery in America. This gives us an opportunity to showcase our beers alongside of the best available."
Goodwood is known for all of their beers touching wood at some point during the process. They are looking forward to their first FoBAB.
"We're there for the beer of course," Dearner said. "We also look forward to gaining all the knowledge we can from fellow brewers, learn what they are doing and try to incorporate their best practices into what we do. There will be a tremendous amount of knowledge there."
Overall, the event is a great opportunity for all the brewers to come together and celebrate delicious beer.
"Working in the brewing industry you make a lot of friends who also work at breweries," said Mike Schallau, Operations Manager/Master of Barrels at Pipeworks Brewing Co. "You form these really close bonds but you hardly ever get to spend time with them when you aren't all working in one capacity or another. FoBAB is one of those rare times of the year where all of your brewing friends are in the same room at the same time with the only goal of having a good time."
FoBAB depends largely on the work of its volunteers. With tickets at a premium and very hard to get, those that volunteer to pour at one of the sessions get to attend another session.
"Volunteering for FoBAB brings along with it the perk of entry to one of the sessions. Aside from the people watching and random high fives from happy attendees – that's a biggie," said Penny Spaniel, president and founder of She's Crafty Chicago, a women's beer group that meets monthly in Chicago.
Having to pour for one session of FoBAB is a small price to pay if it means getting to try all the beers being poured. This is Spaniel's second year volunteering and she's joined by other members of She's Crafty Chicago who are also volunteering as well.
"The beers at FoBAB, in some cases, are once in a lifetime," Spaniel said. "Either they don't go into production or there's a limited quantity poured only at the festival and when it's gone that's it. It's a moment in time so while we might discover some fantastic beers, we have to appreciate them at that second because they're likely gone forever."
Last year, Spiteful Brewing took home the gold medal for Specialty Strong Porter/Stout with Malevolence Chocolate Caliente. While there are many other categories that get awarded, the Strong Porter/Stout category is typically the most coveted category.
"Winning gold at FoBAB was incredible and humbling," co-founder of Spiteful Jason Klein said. "It's like winning a sports championship but for beer and it is something we will never forget."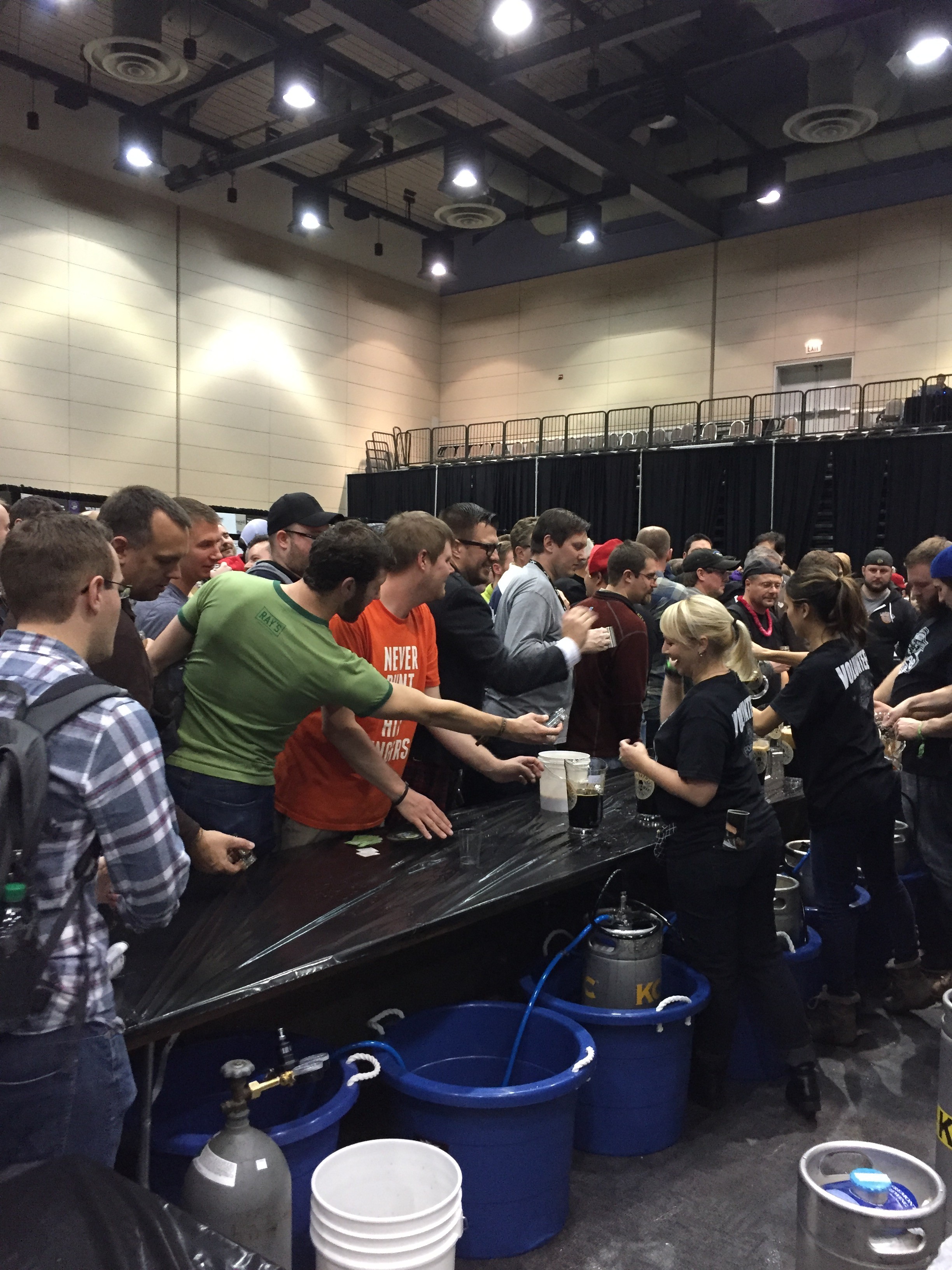 After leaving FoBAB, brewers are definitely inspired by tasting the works of all the other breweries, which only makes their final end product better and better.
"We are constantly inspired by seeing and drinking the things that our friends are doing," Schallau said. "I don't think we ever walk away with specific things we want to do or make but we definitely leave with a renewed desire to make sure every aspect of what we do with barrel aged beers is at its absolute peak."
Who will win this year? We'll find out Saturday.
Mike Zoller is the Midwest Editor for PorchDrinking.com. Follow him on Instagram: @CHICAGOBEER and PorchDrinking Chicago's Twitter feed for the latest Chicago craft beer news: @PORCHDRINKCHI.
---