No Comments
PorchDrinking Visits Iceland, the Land of Fire & Ice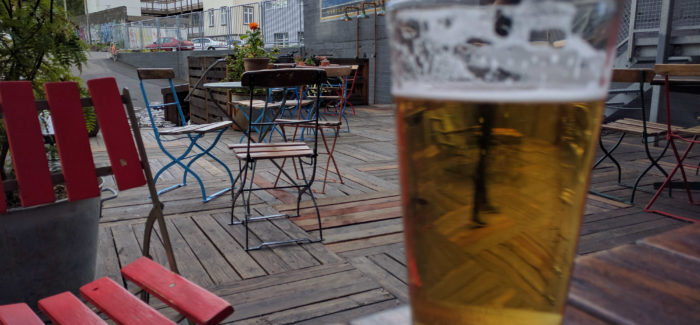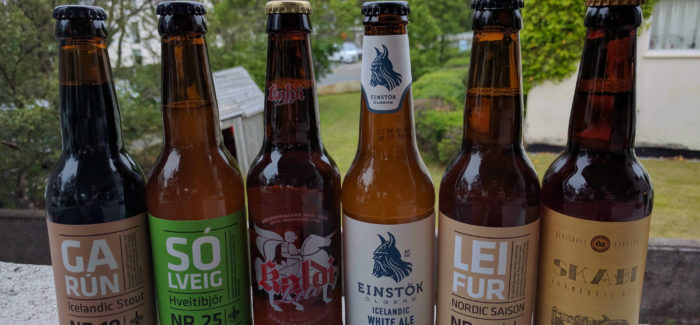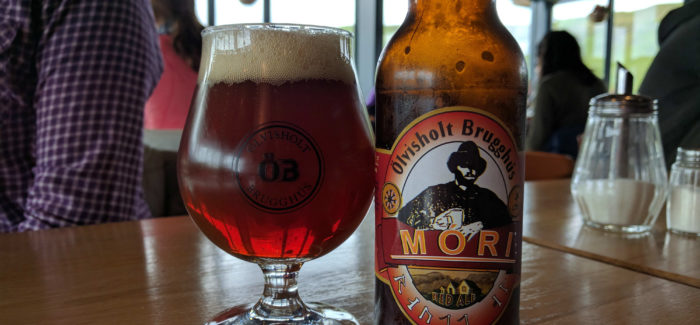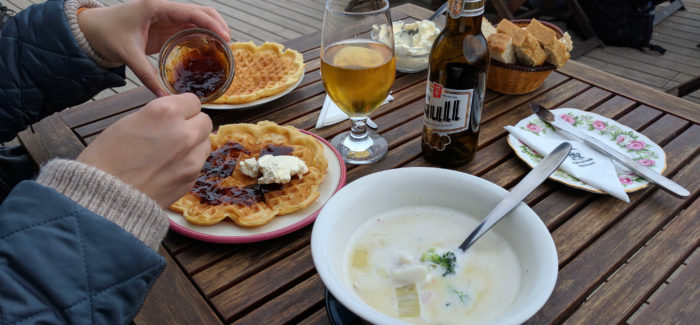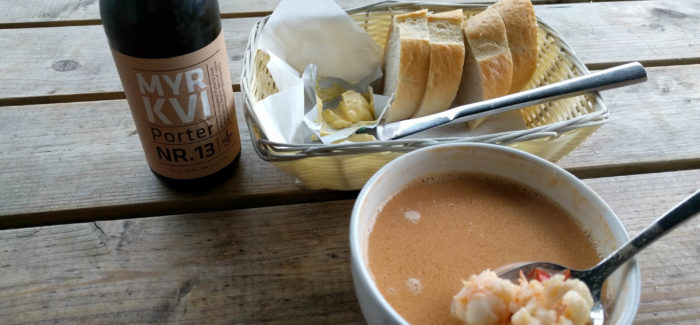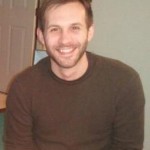 This summer, I realized a decade-long dream: visiting Iceland. My wife and I spent two weeks exploring and experiencing waterfalls, glaciers, geysers, craters, lava fields, tiny towns with tiny restaurants, cracks in the earth, puffins, whales, lots and lots of blonde people, wide-open vistas, and, most importantly, Icelandic beer. (All of which has been chronicled here.)
Perhaps most significant in Iceland's beer history is the fact that the prohibition movement of the early 20th century lasted, in some form or another, until as recent as 1989. Now, Iceland produces dozens, if not hundreds, of varieties of craft and commercial beer. Considering they did all that in a quarter-century, I'd say that's not too shabby for an Ohio-sized island with three-quarters the population of Raleigh.
For my part, I made a goal of trying as many different Icelandic beers as possible while I was there. I capped around 25 varieties (plus a couple from Denmark and France). My first taste was, unfortunately, more visual than gustatory. The menu on the flight over featured: Gull – which translates to "gold" and sounds nothing like what you might guess – and Einstök. Gull is one of the more ubiquitous beers in Iceland, akin to any of the prominent pilsners in the US, while Einstök is an actively expanding craft brewer.

We didn't have any on the flight because we were already travel-weary, but we did leave the plane with a couple of beer-shaped targets in mind. By the end of our trip, we hit those targets and so many more that I had to make a table (below) to keep track of everything.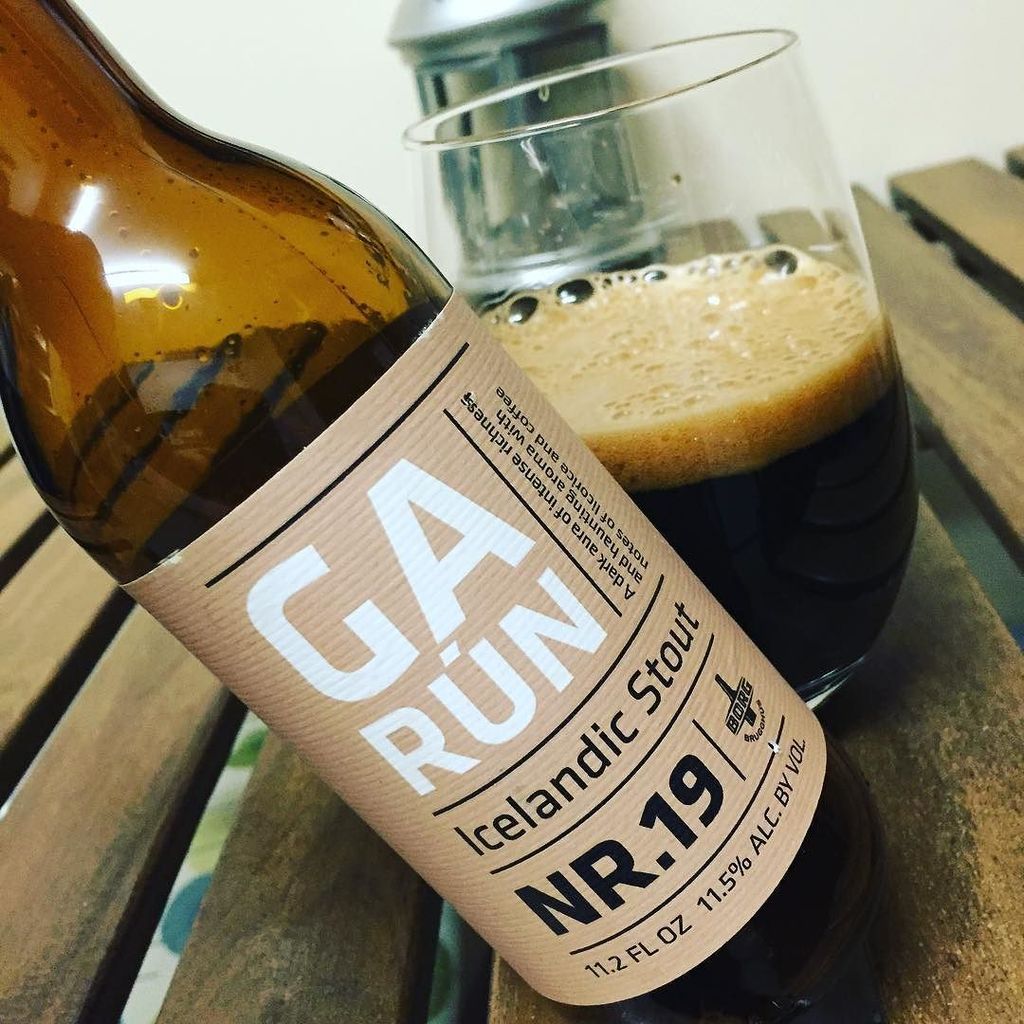 If I had to choose favorites, I would pick Borg's Ástríkur and Garún. The main reason is their prominent flavors. As a Belgian strong pale ale, the former asserts itself with full-bodied fruit. While the latter, an Icelandic stout, asserts itself  with coffee and chocolate. The second reason is the sheer amount of alcohol. Each is over 10% ABV, and in a country with high alcohol taxes, I feel it is not unreasonable to get as much bang as possible for my buck (or in this case Króna). With judicious consumption, the result is ultimately the same, with extra cash in your wallet.
For the hop-heads, you might consider Sumar Tumi and Tumi Humall from Gæðingur Ol Brugghús. Both are extraordinarily (even jarringly) hoppy, especially Sumar Tumi. So, even if you are a hop fan, I urge caution.
Really, you should go to Iceland and taste for yourself. You'll see whales in the fjörds and puffins on the islands. You'll walk through cracks in the earth and around craters. You'll drink in the shade of glaciers and the spray of waterfalls. And you'll never forget any of it.
---
Beers sampled in Iceland
| | | | |
| --- | --- | --- | --- |
| Beer | Brewery | Description | ABV |
| Myrkvi, nr. 13 | Borg Bruggús | Porter; strong coffee flavor, chocolate, sweet, malty | 6.0% |
| Ástríkur, nr. 18 | Borg Bruggús | Belgian Strong Pale Ale; full-bodied, boozy, fruity, malty, mild hops, | 10.0% |
| Garún, nr. 19 | Borg Bruggús | Icelandic Stout; dark, heavy, boozy, malty, sweet, toffee, chocolate, espresso; subtle hops; blankets the body and the mind in a layer of rich, creamy alcohol | 11.5% |
| Sólveig, nr. 25 | Borg Bruggús | Hefeweizen; dry-hopped, citrusy, notes of cloves, banana; cloudy, unfiltered, golden yellow | 6.0% |
| Leifur, nr. 32 | Borg Bruggús | Nordic saison; bright, citrusy, malty; bubbly, effervescent; transparent yellow-orange | 6.8% |
| Gísli, nr. 42 | Borg Bruggús | Sour Ale; brett/farmhouse sour, earthy, banana, clove | 4.0% |
| Milk Stout | Brugghús Steðja | Milk stout; coffee scent and flavor, light-to-medium body, little or no hops | 4.6% |
| Norðan Kaldi | Bruggsmiðjan | Red Ale; light-bodied red, sweet scent, easy to drink | 5.4% |
| Kaldi Lite | Bruggsmiðjan | Czech Pilsner; not a great departure from your standard lite pilsner | 4.4% |
| Arctic Pale Ale | Einstök Ölgerð | Arctic Pale Ale; prominent citrus on a malty, earthy background | 5.6% |
| Icelandic White Ale | Einstök Ölgerð | Icelandic White Ale; coriander & orange peel most prominent, vibrant citrus, bubbly head, cloudy, pale yellow, unfiltered body; taste is mellower than the nose suggests | 5.2% |
| Sumar Tumi | Gæðingur Ol Brugghús | Hoppy lager; overwhelmingly hoppy both in nose and on tongue, unusual aftertaste | 4.8% |
| Tumi Humall | Gæðingur Ol Brugghús | IPA; exceptionally hoppy up-front, bitter on back-end, strong hop scent | 6.8% |
| Pale Farmer´s Wife | Gæðingur Ol Brugghús | Sour Ale; brett/farmhouse sourness, malty scent that mellows out when tasted | 5.0% |
| BRA | Gæðingur Ol Brugghús | Belgian Red Ale; subtle scent, toasty flavor, mellow overall | 5.6% |
| Bríó | Ölgerðin Egill Skallagrímsson | German lager; transparent straw color, malty sweet, low bitterness, sessionable | 4.8% |
| Boli Keller | Ölgerðin Egill Skallagrímsson | Lager; lightly sweet, barely hoppy, remarkably generic; easy to drink | 6.5% |
| Sumargull | Ölgerðin Egill Skallagrímsson | Blonde Ale; run-of-the-mill blonde; light, clean, easily accessible | 5.0% |
| Gull | Ölgerðin Egill Skallagrímsson | Helles; ubiquitous pilsner, refreshing, easily sessionable, mild malt, subtle hops | 5.0% |
| Móri | Ölvisholt Brugghús | Red ale; ours red, tastes sweet, malty, light on the hops | 5.5% |
| Sleipnir | Ölvisholt Brugghús | Pale ale; citrusy, light-bodied, moderate hoppy bitterness | 5.5% |
| Fósturlandsins Freyja | Ölvisholt Brugghús | Witbier; light, fruity wheat beer, refreshing, easily drinkable | 4.5% |
| Skaði | Ölvisholt Brugghús | Saison; pours a cloudy amber color; earthy, medium-full bodied, malty sweet, mild hoppiness, spicy earthiness | 7.5% |
| Sjarmör | Segull 67 | Euro Lager; straightforward lager, mild sweetness, low hops, clean and clear | 5.0% |
| Thule | Viking Ölgerd | Pilsner; lightly sweet, clear, crisp lager; easy to find, easy to drink | 5.0% |
| Viking Gylltur | Viking Ölgerd | Pilsner; lightly sweet, clear, crisp lager; easy to find, easy to drink | 5.6% |
| Tuborg Classic | Carlsberg Classic | Vienna lager (Danish); light sweetness, barely hoppy; easy to drink | 4.6% |
| 1664 Blanc | Brasseries Kronenbourg | Witbier (French); light, refreshing, fruity | 5.0% |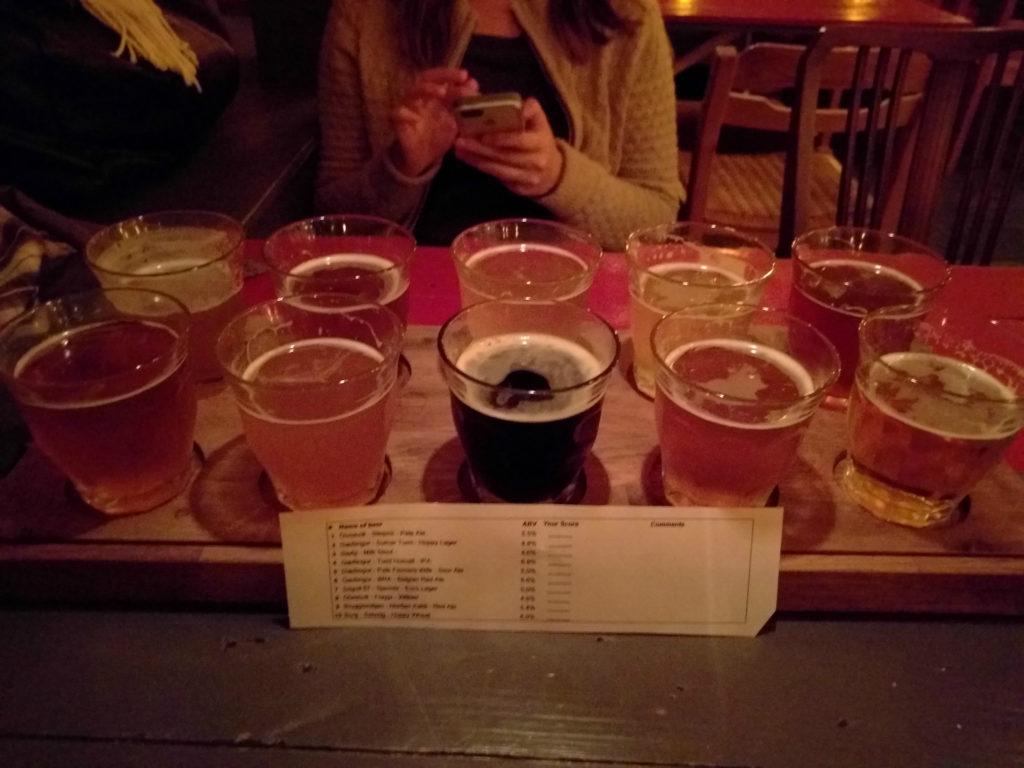 ---