No Comments
Wild Creatures | Tears of Saint Laurent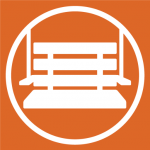 What happens when a vintner's daughter, who has worked in her family vineyards and wine cellar from early childhood, falls in love with spontaneously fermented beers in Belgium? Enter Jitka Ilčíková and her "vintner brewed beer" at Wild Creatures in Mikulov, Czech Republic.
The Brewery
Wild Creatures, established in 2011, is the only Czech brewery that produces spontaneously fermented beers. "Born Among the Vineyards" as the tagline, Wild Creatures applies traditional wine techniques (or vintner's methods) to spontaneous beer fermentation. From using an old wine cellar for natural inoculation of the wort with the local microflora, to using wine barrels for fermentation and maturation, Ilčíková incorporates her familial institutional knowledge into her spontaneously fermented beers.
The Beer
Tears of Saint Laurent, a Czech Grape Ale (6.2% ABV), is a spontaneously fermented ale with grapes. "Saint Laurent grapes are famous for its delicious aroma and flavour. Wild Creature's own vineyard vegetates on a limestone riff with southwest orientation. It means enough sun and great conditions for the best quality." Ilčíková notes.
Aged in an oak barrel for 18 to 24 months, this beer has a beautiful translucent garnet color with soft cherry blossom pink head. With its effervescence, the beer gently dances on the palate. Notes of sherry and vanilla hit immediately on the nose, joined by flavors of rounded acidity and berries on the palate. While it's pleasantly complex in aromas and flavors, it finishes clean without any lingering characteristics. I strongly recommend seeking out their unique spontaneous ales the next time you visit the Czech Republic.
https://www.instagram.com/p/BnLsGpxlAAS/?utm_source=ig_web_copy_link
---