No Comments
Avery's 2017 Boulder SourFest Pour List Showcases Local & National Heavy Hitters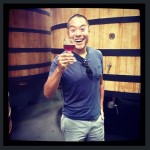 This weekend's 2017 Boulder Sour Festival will once again showcase a wide array of national and local talent, boasting their best in the sour and wild beer formats. Now it its 7th iteration, Avery's annual celebration of acidic beers will see one major amendment, this year focusing solely on wilds and sours that have been aged in a wooden vessel, meaning this year's entries will no longer include standalone kettle soured beers.
That said, we've gotten a chance to preview Saturday's pour list, and the field is once again strong including the addition of few notable newcomers in Cascade, Half Acre and Marble. Additionally, as the Boulder Sour Fest continues to evolve, it's become clear that the greater trend is the elevation of talent coming at the local level.

Must Try Risers
It may sound like a broken record, but Powder Keg's star continues to shine bright at Avery's house festivals as they continue to grow. This year, however you'll get a double dose from Head Brewer Phil Joyce, and business partner Eric Schmidt, who will officially debut their side project Amalgam Brewing with a pair of Golden Sours… these are must try.
A few others to keep an eye out for, 4 Noses from Broomfield continues to impress the more we try of them. While they've staked a name for themselves producing some of the best hop forward beers in the state, we're intrigued by the Lambic-style stout. Atom Brewing out of Eerie, CO might be one of the most underrated sour producers in the state. Founder, Jeff Porn has managed to build a tremendous portfolio of mixed culture gems, and the Arlo vertical will be a perfect showcase of his ever evolving proficiency in the style.
Call to Arms Brewing has been quietly releasing a slew of impressive sour bottles as part of their Carriage Series so Silly Peach Whiskey Thing is definitely worth exploring. Additionally we highly recommend checking into the lineup from Beryl's Beer Co, one of Denver's most underrated barrel-focused breweries, Cerebral Brewing who has also been dialed in on all fronts with their recent slew of releases, Grimm Brothers, their Barrel-Aged Snow Drop on Cherries sounds out of this world, City Star, Paradox Beer Co., Fiction Brewing, who like 4 Noses has been spot on with their hoppy offerings but is intriguing in the sour category and Wiley Roots, who has for methodically churning out really quality sour releases over the past year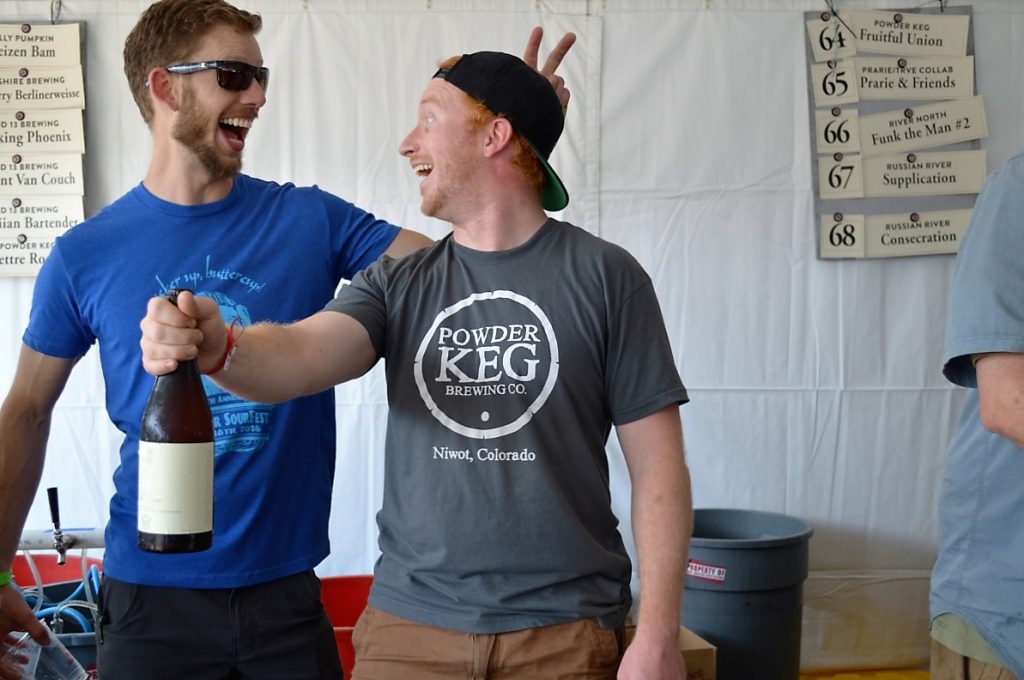 The Bigguns
Avery has long established themselves on the forefront of the sour and wild beer movement, but what really distinguishes the Boulder-based brewery among the other OGs is how experimental and nimble their approach continues to be toward this style category. No other event better showcases that focus than this weekend's festival. Attendees will once again have a chance to revisit some of Avery's more successful gold foil releases, but more exciting are some creations from the R&D side that include out of the box creations like Bug Zapper, a rum barrel-aged sour with mint, lime and pressed ginger. Meanwhile other big names that are worth a visit include AC Golden, Almanac, Black Project, medalists of back to back GABFs in the Experimental Wild Ales, who's recent barrel expansion has allowed an even greater output of high level spontaneously fermented sours and wilds. Crooked Stave has experienced a revitalization of familiar brands as of late and is worth re-visiting, Cascade, which has over the past 3-4 years garnered tremendous attention for their fruit forward sours in the Pacific Northwest will be making a first foray in this fest, The Lost Abbey is back as one of the classic anchors, and WeldWerks will be bringing their wildly popular Peach Climacteric for those who weren't able to grab some at their limited release.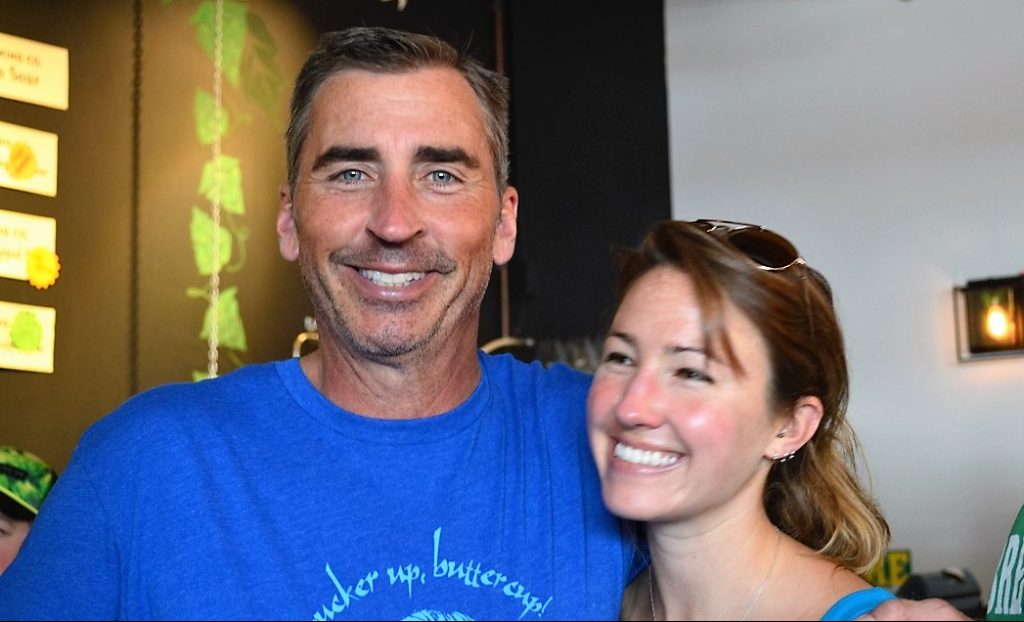 Tickets are currently sold out, however keep an eye out for last minute cancellations shared via the event Facebook page.
Here's the initial lineup for this year's 2017 Avery Sour Fest (keep in mind all beers on this lineup are subject to change)
| | | |
| --- | --- | --- |
| 4 Noses Brewing Company | Barrel Aged Sour Stout (LAMBIC STYLE STOUT) | Roasty, acidic, and complex stout aged in blend of Cab and Rye barrels |
| AC Golden Brewing | Colorado Native Peche | 2015 Reserve. All Colorado sour with Palisade Peaches. |
| | Colorado Native Plum | 2015 Reserve. All Colorado sour with Palisade Duarte Plums. |
| | Colorado Native Kriek Noir | 2014 Reserve. Colorado sour with Palisade Bing and Montmorency Cherries. |
| Almanac Brewing Company | Sunshine & Opportunity | Mixed fermentation saison aged in oak barrels and dry-hopped with Citra |
| | Apricot de Brettaville | Farmhouse ale aged in oak barrels with apricots |
| Amalgam | Ascension | Golden Sour Ale |
| | Huckleberry Zuur | Golden Sour Ale Fermented in Sauvignon Blanc Barrels with Huckleberries |
| Atom Brewing Company | Arlo Verticle | Batch 1 – 3 of our open fermented mixed culture barrel aged farmhouse ale |
| | Blueberry Harvest | Barrel aged 6 months, then an additional 2 months on 3lbs/gal of whole blueberries. |
| | Atom Golden Sour | Golden Sour aged for a year in Zinfandel Barrels |
| Avery | Einzigartig | Wild ale brewed with Riesling grape must and aged in neutral Cabernet Sauvignon barrels. |
| | Spontanea | Wild ale brewed with Cabernet Sauvignon grape must and aged in Cabernet Sauvignon barrels. |
| | Lunctis Viribus | Sour with 50% ale aged in tequila barrels, 50% ale aged in Cabernet Sauvignon barrels. |
| | Antonius Carmen | Sour ale aged in Madeira barrels. |
| | Vallum | Wild ale brewed with Cabernet Franc grape must and aged in Cabernet Sauvignon barrels. |
| | Scarlata | Sour ale aged in oak Barrels with cucumber and hibiscus added. |
| | III Dolia | 44% ale aged in Madeira barrels, 31% ale aged in Cabernet Sauvignon barrels & 25% ale aged in Carcavalos barrels. |
| | Expletus | Sour ale aged in tequila barrels with cherries added. |
| | Certatio Equestris | Bourbon barrel-aged sour with spearmint added. |
| | Tectum et Elix | Sour ale aged in Cabernet Sauvignon barrels. |
| | Fortuna | Sour ale aged in Tequila barrels with lime zest and salt added. |
| | Bug Zapper | Rum barrel-aged sour ale with mint, lime, and fresh pressed ginger juice. |
| | Raspberry Sour | Lactic forward sour ale aged in oak barrels with raspberries added. |
| | Apricot Sour | Juicy apricots and bright bursts of barrel-aged tartness are seamlessly infused to cultivate this deliciously distinctive and succulent sour ale. |
| | Ginger Sour | Barrel-aged sour ale with fresh ginger. Radiantly tart! |
| | Nox Reposado | Dark sour ale aged in Suerte tequila barrels. |
| | Tequilacerbus | Sour ale aged in Suerte tequila barrels. |
| | Eremita 8 | Sour blonde ale with peaches and apricots aged in oak barrels. |
| | Eremita 9 | Dark tequila barrel-aged sour ale. |
| | Boulder Weisse | An Avery twist on a tradition Berliner Weisse style. |
| | Bad Buddha | Barrel aged Belgian pale ale with Buddha hand citrus. |
| | San Juan Sour | Ross and Rachael's wedding beer inspired after their favorite cocktail the 'Pink Cadillac Margarita.' Tequila barrel aged sour with Cranberry juice |
| Beryl's Beer Co. | Trent's Plums | Oud Bruin in Cabernet barrels on Plums |
| | Elsie Mae B. | Saison in Cabernet barrels with brett |
| Ballast Point | Professor-Brewhouse-Candlestick | Mixed culture fermented Belgian dark strong with plums |
| Black Project Spontaneous & Wild Ales | LANCER | Barrel-Aged Golden Sour refermented with Colorado Wildflower Honey |
| | PEACEMAKER | Wild Wheat Aged in Red Fox Bourbon Cherry Wine Barrels |
| Bruery Terreux | Sans Pagaie | Oak aged Sour Blonde with Cherries |
| Call to Arms Brewing Co. | Silly Peachy Whiskey Thing | Swedish Lager aged in Whiskey Barrels with Palisade Peaches |
| | Zany Razzy Winey Thing | Brett IPA aged in White Wine Barrels with Raspberries |
| Cascade Brewing | Crazy Navel | Barrel Aged Blond and Wheat Ales with Orange Peel |
| | Manhattan NW | Barrel Aged Quad and Blond Ales with Cherries and Noyaux |
| | Figaro | Barrel Aged Blond Ales with Figs and Citrus Peel |
| Cerebral Brewing Company | Tonal Language | Mixed-fermentation Saison brewed with Colorado wildflower honey and Mandarin purée. Aged 6 months in Sauvignon Blanc barrels. |
| City Star Brewing Company | Belle | Sour whiskey barrel aged passion fruit oatmeal pale ale |
| | Scoundrel | Cabernet barrel aged Oud Bruin |
| Crabtree Brewing Company | Sour Power | Released just for Avery Brewing's Sour Fest! |
| | Carmen 3.0 | Weldlambic oak aged dark sour |
| Crooked Stave | Nightmare on Brett | Dark Sour Ale Aged in Whiskey Barrels |
| | L'Brett d'Blueberry | Golden Sour Ale Aged in Oak Barrels with Washington Blueberries |
| | L'Brett d'Or Dry Hop | Dry Hopped Surreal Spontaneous Sour Ale Aged in Oak Barrels |
| Deschutes Brewery | Dissident | Flanders style sour brown ale brewed with Oregon tart cherries |
| DESTIHL Brewing | Saint Dekkera- Vuile Blonde | Blonde Ale aged in a White Wine Foudre for 3 years |
| | Saint Dekkera- Brown | Nut Brown Ale aged in oak barrels for 8 months |
| Dogfish Head Craft Brewery | Alternate Takes #5 | Blonde Ale, fermented in wine barrels with fruit, brett, and lacto |
| Dry Dock Brewing Co | Maurea, Funk & Sour No 4 | Blended sour barrel aged on cherries, blueberries and strawberries. |
| Epic Brewing Company | Oak & Orchard Dark Sour with Plum | Aromas of dark fruit, plum & fig fade into faint notes of earth funk. |
| | Sour Brainless on Peaches | Aged for over a year & soured to perfection, fresh peach puree is added before final fermentation and aging. |
| | Oak & Orchard Syrah | Fresh blueberries, boysenberries & black currants add complexity to a beer that finishes with a hint of cranberry and a kiss of Brettanomyces funk. |
| Fiction Beer Company | Antiquarian No. 3 | Golden Sour Ale |
| | Antiquarian No. 4 | Golden Sour Ale aged on Mango |
| | Antiquarian No. 5 | Golden Sour Ale with Passionfruit |
| Gravity Brewing | Funky Gomodina | Brett Golden Ale Aged in Oak. Mosaic & Citra Hops. |
| | Trappist-1b | Mixed Culture Belgian Wheat Ale Aged in Oak. |
| Great Divide Brewing Company | Vitamin Tart | Raspberry sour |
| | TBD | Wine barrel aged blood orange sour |
| Grimm Brothers Brewhouse | Once Upon a Time | Celebration beer from the kingdom of Nod. Only blended once a year for this festival. |
| | Barrel-aged Snow Drop on Cherries | Barrel aged blend of Snow Drop with tart cherries added. |
| Grossen Bart | Balbo Pineapple berlinerweiss | Pineapple Berlinerweiss aged in Chardonnay barrels with mixed culture, then refermented in a case with pineapple and Brett Brux |
| | Balbo Mango Berlinerweiss | Mango Berlinerweiss aged in white wine barrel with mixed culture |
| Half Acre Beer Company | Pennon | Blonde Wyld Ale |
| Loveland Aleworks | Sour Golden Ale | 12 month aged, Mixed fermentation, Bright, Fruity, Funky, Tart. |
| | BAMF Gose | 12 month aged, Mixed fermentation, Funky, Fruity, Salty |
| | TBD Fruited Barrel Aged Sour | TBD Fruited barrel aged sour |
| Marble Brewing | Cereza! Cerveza | A blend of ONE and THREE year-old barrel-aged beers, racked onto a pile of whole U.S. pie cherries |
| | la brune | Luxurious hints of caramel fade into a bouquet of fruity esters creating a tart, yet nuanced, take on a classic Flemish ale |
| New Belgium Brewing Company | Single Foeder Oscar 65/Stars & Strikes | Single Foeder Oscar (dark sour) from Foeder Crafters of America first use foeder won in a bowling bet- Stars & Strikes! |
| | Transatlantique Kriek | 50/50 blend of Oud Beersel's Kriekenlambic & New Belgium's golden Sour Felix |
| | Apple Whiskey Felix | Our foeder acidified golden Felix cellared in a Leopold Bros. Apple Whiskey Felix |
| Odd13 Brewing | Plum Bartleby | Barrel Aged Dark Sour Aged on Palisade Plums |
| | Liftmaster 13,000 | Chardonnay Barrel Aged Sour Blonde |
| Odell Brewing Company | Brazzle | Barrel-Aged Sour Golden Raspberry Ale |
| Oskar Blues Brewery | Sour Barrel Aged Saison du Muffintop | Oloroso Sherry Barrel Blueberry Saison aged for 18 months has a smooth, funky tartness over top of a complex array of fruit flavors. |
| | Shaltz Sour Brown | Bourbon Barrel Brown Ale aged for 10 months packs notes of Vanilla, Whisky and Cola with hints of funky tart flavors. |
| | Judas Sour Porter | Oloroso Sherry Barrel Smoked Porter aged for 20 months has a woody tangy flavor with hints of chocolate and smoke. Nice dry finish. |
| Paradox Beer Company | Skully #35, Saladitos Salted Plum | White wine barrel-aged salted plum sour ale |
| | Skully #39, Salty Lemons | Preserved Meyers lemons in salt blended with sour golden ale |
| | Skully #49, High Biscus | Wild sour golden ale brewed with Hibiscus, Tangerine Peel, Lemondrop hops |
| Powder Keg Brewing Company | Quartet | Dark sour aged in Cabernet Sauvignon with black currants added |
| | Apricot Remix | Brett Saison aged in Sauvignon Blanc barrels with apricots added |
| The Lost Abbey | Cuvee de Tomme | Quad aged in Bourbon, Brandy, and Red Wine barrels and blended with Sour Cherries |
| | Framboise de Amorosa | Raspberry Sour aged in French Oak for over 12 months |
| WeldWerks Brewing Company | Peach Climacteric | Barrel aged sour blend aged on 4 lbs/gal of Palisade peaches |
| Wiley Roots Brewing Company | Edgar Motta Y La Madera | Dark sour with Sweet Bloom Roasters coffee and vanilla |
| | Brett Barrel Sappy Roots | Brett fermented farmhouse sour with orange blossom honey |
| | Renegades of Funk-Spontaneous | Spontaneously fermented golden sour, collaboration with Our Mutual Friend and Amalgam |
| | New Boot Goofin | Golden sour with Colorado montmorency cherries, collaboration with Our Mutual Friend. |
| | Galaxy Dry Hopped Funk Yo Couch | Tart saison fermented with wild captured brettanomyces and dry hopped with Australian Galaxy. |
| | Packed with Peaches | Golden sour with Palisade peaches. |
| | Dia de las Margaritas Oscuras | Tequila barrel aged dark sour with cacao nibs, sea salt and limes |
---