No Comments
Foundation Brewing Co. | My Jam Sour Fruited Ales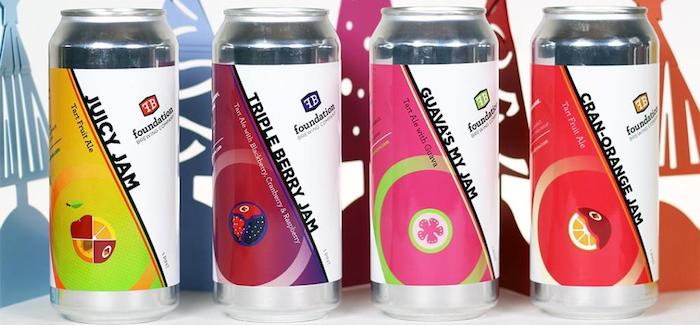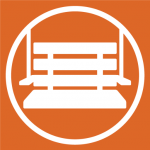 As waves crash against the rocky coast and boisterous gulls soar over historic brick buildings and sidewalks, Portland, Maine slowly begins to see the hustle and bustle of summer tourists return. According to C+R Research, as of 2021, Portland has the highest number of breweries per capita nationwide with 18 per 50,000 people and no visit to Portland is complete without multiple brewery stops.
Although there are fourteen breweries or brewpubs alone to visit on Portland's three-mile-long peninsula, it is well worth it to make the journey inland to Industrial Way, where five different breweries reside. Thirsty beer drinkers are known to stroll from one tasting room to another, enjoying a wide range of beer styles and food trucks. With Allagash Brewing Co. as the cornerstone of the neighborhood, the industrial buildings on this aptly named road quickly filled with brewery upstarts during the initial craft boom of the 2010s and thrives today as the home of Foundation Brewing Co.

In 2010, avid home brewers John Bonney and Joel Mahaffey met through a local homebrewers club. This club was the starting point for more than five now established Maine breweries, including Orno Brewing and Bangor Beer. Over the next two years, as their friendship grew, John and Joel would regularly joke that they should open a brewery. In 2012, they took the plunge. The two couples, John and Tina Bonney and Joel and Chrissy Mahaffey, formed a strong partnership and incorporated Foundation Brewing Company.
After searching up and down the I-95 corridor, it quickly became apparent that industrial space with floor drains was less common than initially expected. As luck would have it, One Industrial Way was already an incubator for the soon-to-be booming craft beer scene with Maine Beer Co. and Rising Tide Brewery having opened in that space a few years prior. In 2012, both breweries had found their footing and were relocating and expanding, leaving behind the perfect infrastructure for the next generation. Foundation Brewing Company now had a place to call home.
View this post on Instagram
Before 2012, the laws in Maine limited breweries from opening to the public without offering complimentary tastings and tours. When a business is just getting started, giving away time and product is an unsustainable business model. Therefore, Foundation's original business plan did not include a tasting room space. However, in 2012, thanks to the help of the Maine Brewer's Guild, the laws changed. The Bonneys and Mahaffeys quickly adjusted their plans so that when they opened their doors in the winter of 2014 they would be able to welcome guests to their brewery. At first, they didn't have any staff and only a tiny tasting space.
When asked about their initial opening, Tina Bonney, partner and business manager at Foundation, said, "We would brew Sunday to Thursday afternoon, open the tasting room Thursdays at 3 p.m. (and remain open) through Saturdays. As the tasting room was set up in the production space, we couldn't be open and brew."
After a year of this schedule, they hired their first employee. A year after that, in 2016, when their next-door neighbors Bissell Brothers Brewing relocated to Thompson's Point, Foundation expanded, giving them a more formal and larger tasting room that continues to welcome visitors today.
Initially, they planned to open as a farmhouse brewery. As their vision to own a brewery came to life, it became apparent that Foundation Brewing would evolve into something else; "full-spectrum brewery," is how Bonney now describes the company. The owners all enjoy a wide variety of beers. Therefore, they strive to brew a wide range of styles which "can satisfy almost anyone," Bonney said. "We work really hard to rotate our styles every month. We have four year-round beers and everything else is either a rotating series or one-off. I'm at 40 colas for the year."
View this post on Instagram
Their first big hit on the Maine craft beer stage was their release of Epiphany, their "Maine IPA" on New Year's Eve 2014. At this point the term, "New England IPA" had yet to be coined but hazy and juicy IPAs (originating from Alchemist's Heady Topper) quickly grew in popularity. Although Epiphany continues as their best seller, their recent "My Jam" series of kettle-soured, fruited ales is a strong competitor for that title in their tasting room.
When asked about her thoughts around this series' success, Bonney said, "people drink them year-round, not just as a summer beer. You'll hear people try to claim there is a gender bias – 'you're trying to make girly drinks' – I don't think that's true, everybody loves them. They are extremely popular. Everyone makes a lot of NEIPAs. Not many make a lot of sours and if they do, they make one. We have made enough of the 'My Jams' that they aren't new any longer, so people trust them and the brand so they'll buy without trying. We have seen a higher demand for this style over the last two to three years."
Following that demand, Foundation will often have multiple releases from the series available in their tasting room.
Their currently available releases are Mango Tango Jam and Raspberry Limeade Jam. Both beers start with the same kettle-soured base beer developed from their Sour Farmhouse Ale, ZuurZing, but they now include lactose in the recipe.
"The fruit ferments out. Lactose helps keep that fruit character and gives the sweetness that people are looking for," Bonney said. "Our Lacto culture is really great, tart but not too tart, balanced. Which is hard as every fruit is different, so you can't just do the same thing every time."
View this post on Instagram
Mango Tango Jam includes generous quantities of mango and tangerine. The resulting color of the beer is a soft pink with yellow-orange hues. The tiny white bubbles quickly settle around the edge of the glass. When swirled, they return to a fizz to launch the fruity aromatics out of the glass. The bold tangerine is undeniable and immediately evident in both smell and flavor. The sweet and juicy mango elegantly balances the bold citrus character; a notable yet gentle tartness complements both of the fruits. With a light and crisp mouthfeel, Mango Tango Jam is a refreshing and pleasing choice to enjoy by a pool on a hot summer day or as a recommendation to the rosé drinker in your party.
After more than six releases in the series, Raspberry Jam is the best seller and is released multiple times per year. Their recent spin-off, Raspberry Limeade Jam, is fermented with raspberry and lime puree and bumps that tartness up a notch. When poured from the can, the vibrant pink color of the beer is eye-catching, removing any doubt about the quantities of fruit included–Bonney said that any single can of 'My Jam' contains about 25% fruit. The beer is brewed with lactose, fermented with fruit puree and includes vanilla beans added at the end. After experimenting, it was clear that using actual vanilla beans created a far higher quality and rounded flavor than using extracts. Their goal of maintaining balance in each of these releases is apparent with the first whiff and sip of Raspberry Limeade Jam. Following the initial lime, tartness is a massive raspberry juice flavor, which is then seamlessly balanced by a smooth and rounded finish leaving your pallette desperate for the next sip.
View this post on Instagram
Foundation Brewing's 'My Jam' series will hit the spot for fans of fruited ales or sours. These two releases enjoyed side by side showcase the breadth and depth of Foundation's "full-spectrum" brewing style. Their dedication to the craft and quality is undeniable. Although these are rather expensive beers to produce, Foundation prices them competitively and offers single cans from their tasting room, allowing guests to try them all.
---