No Comments
Event Recap | 9th Annual Savannah Craft Brew Fest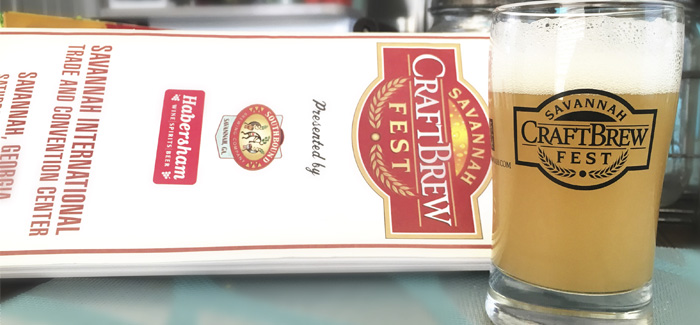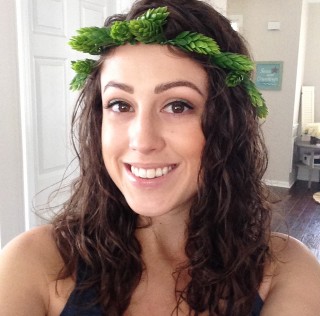 Twas the night before the Savannah Craft Brew Fest
The weather was frightening and the roads were a wreck.
Not a soul was out driving, not even a beer rep.
The taster glasses were set on the tables with care
in hopes that craft beer would soon be there.
The festival goers were nestled all snug in their beds
while visions of sours danced in their heads.
The wind was whipping, and the rain we could hear
as Hermine the Hurricane surely drew near.
Would the event be canceled? The thought ran through my head
If I couldn't have beer, a tear I would shed.
When, what to my wondering eyes should appear?
An email declaring the event would be clear!
The weather had cleared and the sun did come out,
but the event would be all indoors, no doubt. – Danele Bova
Despite the impending doom of Hurricane Hermine this year, the Savannah Craft Brew Fest turned out to be a successful and fun event for all. The weather leading up to the event was dangerous for some parts of Georgia with heavy rains and strong winds. Many were without power or stuck in their homes due to fallen trees blocking roads. Red Mountain Entertainment sent out an email on August 30 letting festival goers know that the event would be moved entirely indoors this year due to the rain. However, the integrity of the event remained and attendees proved to have an outstanding time despite the outcome.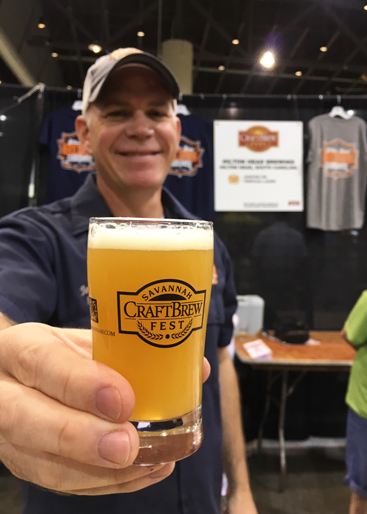 Attendees with Savannah Craft Brew Fest VIP tickets could enter the festival at 12:00PM, giving them early access to the entire festival, including the VIP section. The general admission beer gardens were staged inside the main hall of the Savannah International Trade & Convention Center. The VIP section was roped off down the hall in a separate area to give VIP attendees the true experience. The VIP section had 18 unique beers to sample along with a peach Muscadine wine from Still Pond Vineyard. The standouts among the VIP beers were Cigar City Brewing Marshal Zhukov, a syrupy rich Russian Imperial Stout, Terrapin Beer Company/Coppertail Brewing collaboration Free Spirit, a dry hopped sour farmhouse ale, and Southbound Brewing specialty firkin of Shakedown Street with lemon and orange peel. The VIP section also included a nice selection of sour beers such as The Bruery Tart of Darkness, a sour stout, Cascade Brewing Sang Noir, a sour ale aged in oak barrels with cherries, and the star of the show: Brouwerij Rodenbach Vintage 2013, an oak aged Flanders red.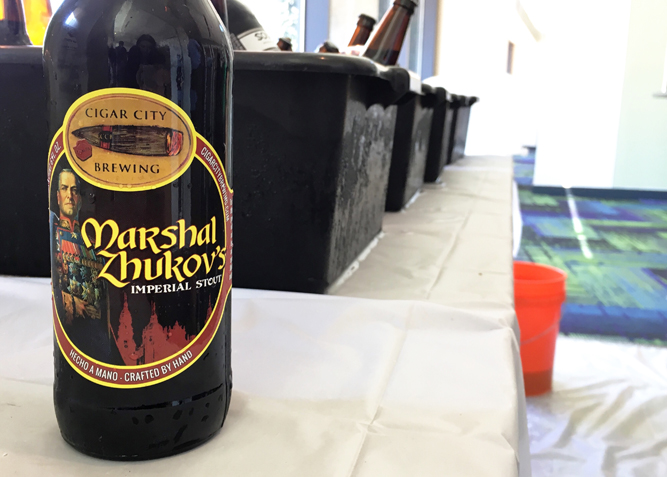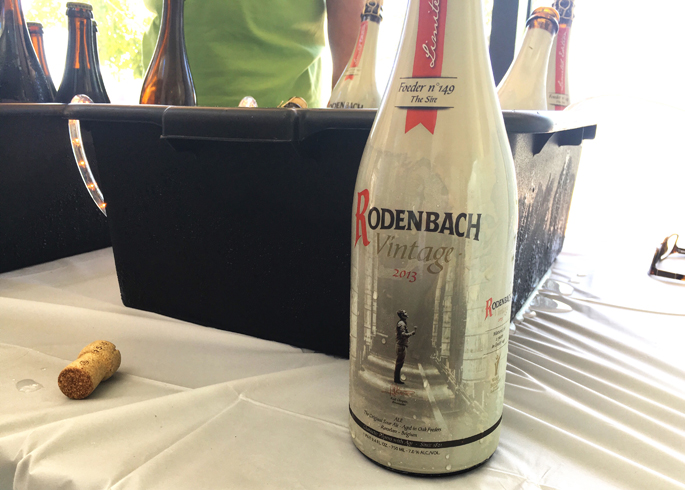 While VIP is typically more expensive than General Admission, some may wonder if the extra cost is worth the handful more of beers to taste. Wayne Millard, who has attended the Savannah Craft Brew Fest 3 years in a row, bought VIP tickets this year for the first time and he certainly was not disappointed. "We did the VIP for the first time, I think it was worth it. Got in an hour early, and got to sample some exclusive beers in the VIP area." However, Millard's favorite beer of the day did not come out of the VIP tastings, but from the General Admission brewery offerings. Out of 150+ beers to sample, Millard's top choice was the Jointer IPA from local brewery Hilton Head Brewing Company in Hilton Head Island, South Carolina. This New England Style IPA is a juicy, tropical flavored ale with a full mouth feel. Other standouts of the day were Coastal Empire Brewing Coco Pina Gose, a sour beer brewed with pineapple, coconut, pink Himalayan Salt, and sea salt, Moon River Brewing Rosemary Swamp Fox Session IPA (2010 GABF Gold Medal Winner), Service Brewing We The People Wheat Beer, brewed with dried hibiscus flower and crushed blueberries, and Red Hare Brewing CottonTail Orange Creamsic Ale, brewed with Zythos hops and vanilla beans.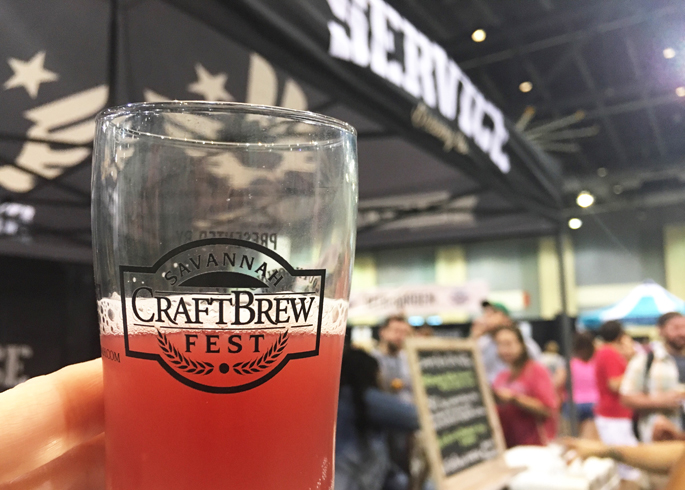 First time festival goer Allison Dolan thought the Savannah Craft Brew Fest was good overall, a well organized and smooth experience for someone who doesn't like to be around large crowds. However, she did question the integrity of the festival, "The main confusing thing was that the booklet didn't all match what was being poured. I thought there were some interesting breweries, but having some of the big names there (ie. Sam Adams, Sierra Nevada, New Belgium) didn't make it feel completely like a craft beer festival. It would have been nice if more smaller breweries could have been there. I like discovering new beers or breweries, and that was only available a moderate amount at this fest."
Alas, this is one of the major downfalls of a distributor ran beer festival. Only certain breweries and beers are available to be poured based off of what is distributed to that state. This could be very disappointing for some people looking to explore more small, independent breweries.
One notable addition this year was the beer and cheese pairing sponsored by Orpheus Brewing Co. The team at Orpheus Brewing paired three of their beers with three different cheeses which were made available to the public around 2:00 p.m. Once the cheese was brought out, the line soon formed. The line seemed to move quickly but the cheese ran out even quicker. The pairings consisted of Wandering Blues, a blueberry sour paired with blue cheese, Lyric Ale, a saison paired with Brie, and Coffee Minotaur sour ale aged in whiskey barrels on coffee with a sharp cheddar. While these pairings were delicious, they were not the original pairings chosen by the Orpheus team. An event sign stating the original pairings had been removed prior to the start of the cheese pairing with no clear indication as to why.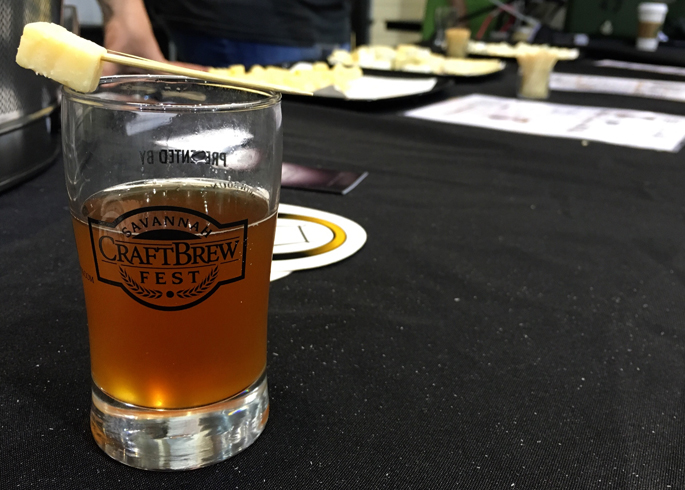 Another successful addition was the Corn Hole Tournament hosted by Southern Barrel Brewing out of Bluffton, South Carolina. The winners of the event received the Southern Barrel Brewing corn hole set as their prize.
Overall, the Savannah Craft Brew Fest went well, especially with the impending weather situation that threatened to cancel the event altogether. There are several things that need to be improved upon, and hopefully the 10th annual Savannah Craft Brew Fest in 2017 will prove to be the best year yet.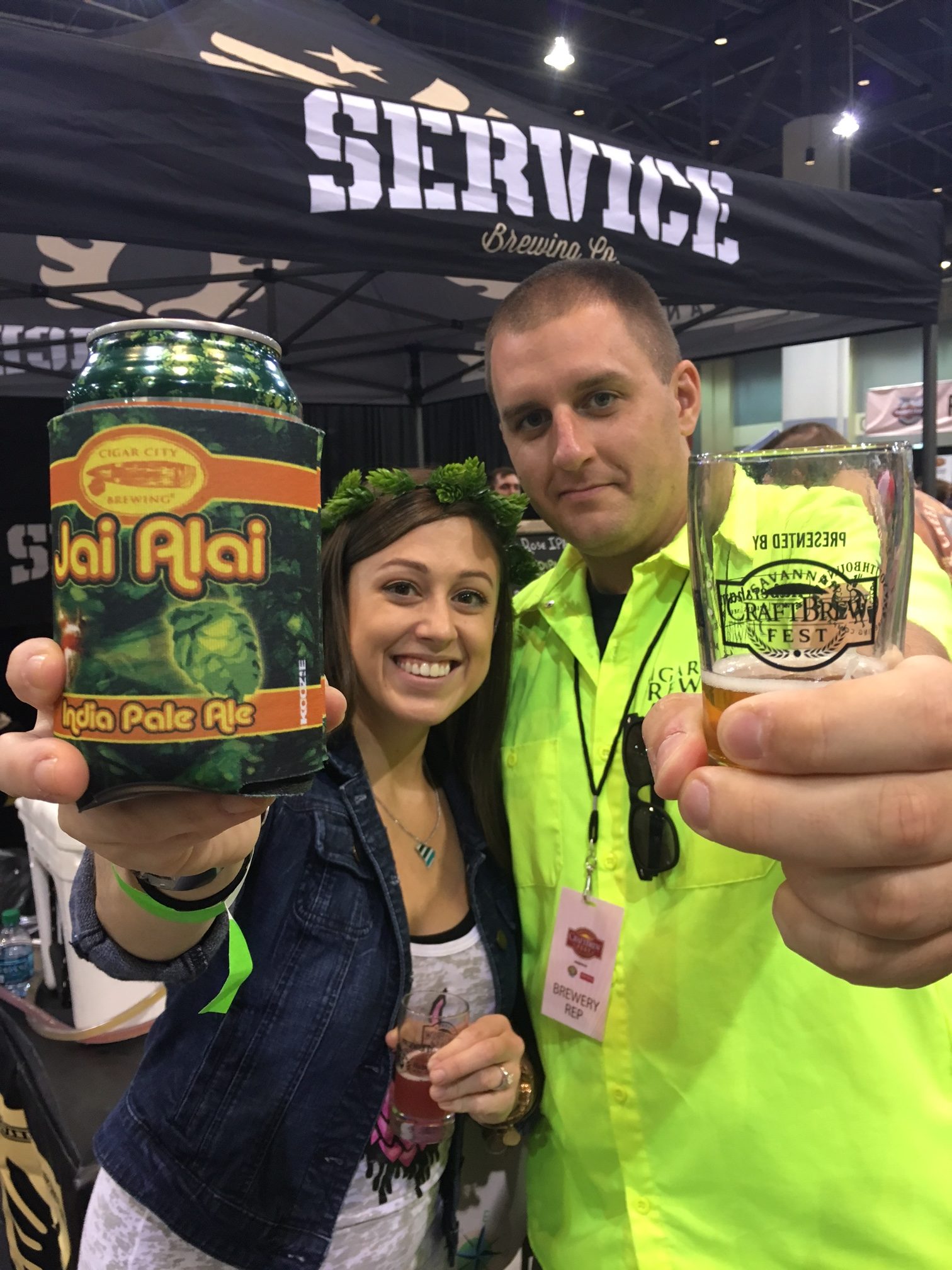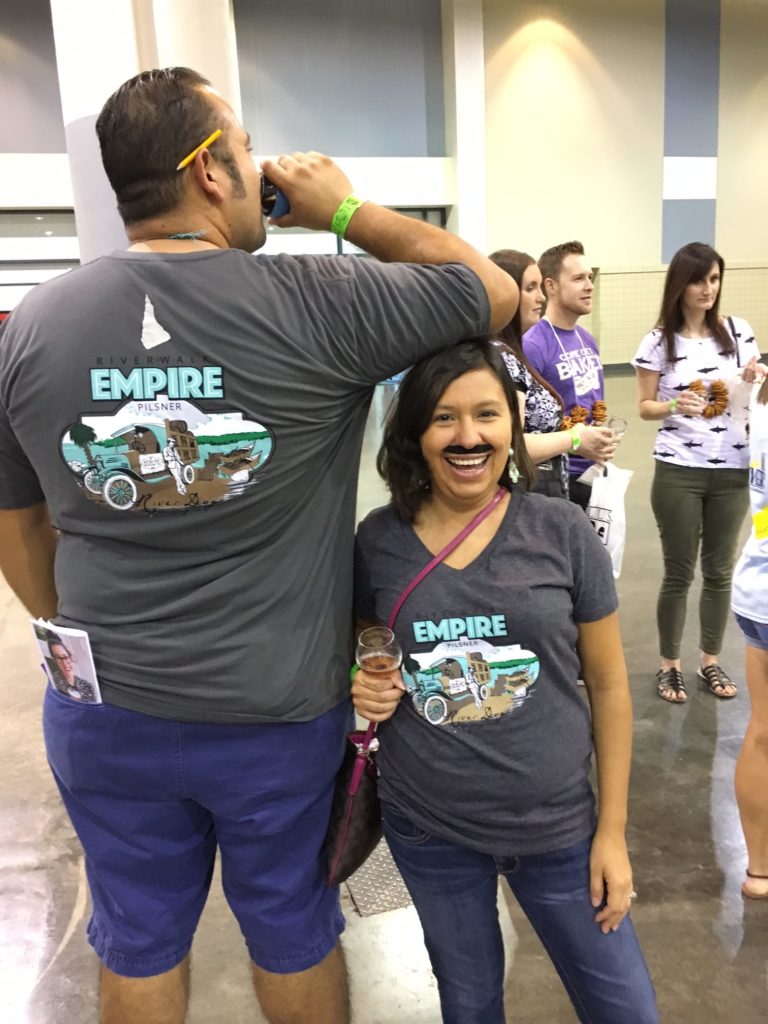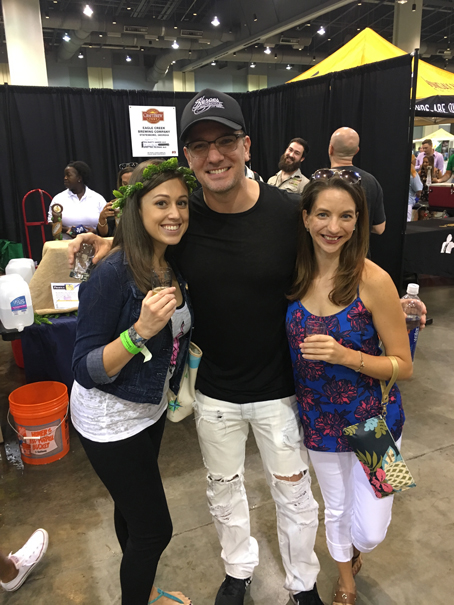 ---