No Comments
Brewery Showcase | Urban Village Brewing Company Opens in Philadelphia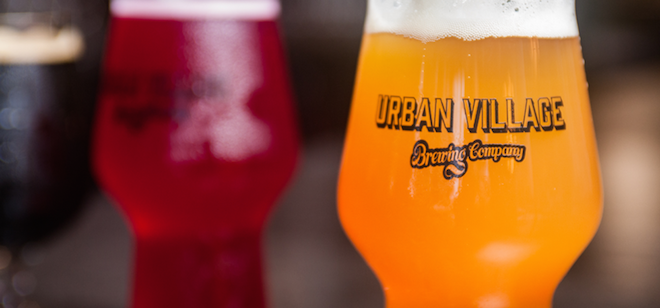 Featured Image Credit: Urban Village Brewing Company
Envision this: a Berliner weisse made with 300 pounds of beets. It is as strange and tasty as it sounds, and it is one of the varieties of brews available at Philly's newest brewpub, Urban Village Brewing Company.
Opened to the public as of June 1, Urban Village Brewing is a part of a myriad of storefronts opening in the Northern Liberties section of Philadelphia, creating life for this up-and-coming neighborhood. In a city with a booming restaurant scene, Urban Village sets itself apart with its quaint ambiance and quality beer.
The variety is bold for a new brewpub: 12 selections of beer are available, including their flagships Rye Bread Rye IPA and C.P.A. Pale Ale. The taplist ranges from lighter varieties, like an apricot wheat, to heavier styles, like Madagascar, a smoked vanilla Porter. The aforementioned beet beer, Beets by J, should not be judged by its fruity appearance. This Berliner Weisse has a distinguished earthy aroma and is potent with delicious beet flavor, followed by the sour finish of a traditional Berliner Weisse.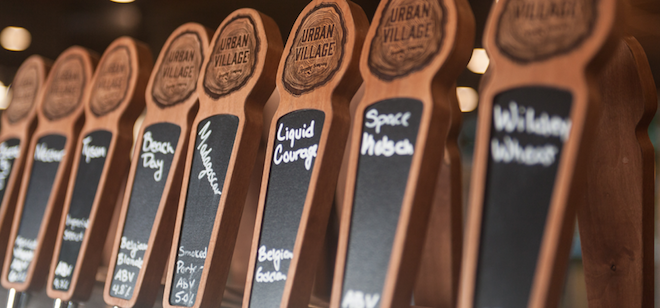 When asked about the inspiration behind the menu and the variations of brews on the 12-tap system at Urban Village, co-owner Dave Goldman stated, "That's what a brewpub is all about: variety. We wanted to open a place we would want to go to."
The menu, made up of small plates, sandwiches and naturally leavened pizza, is focused on sourcing local ingredients and bases the menu on the philosophy of pairing fresh food with freshly brewed beer. Be sure to try the Penelope, made with fresh house ricotta, basil pesto and pepperoni and the Samantha, made with spicy fennel sausage, golden fennel, tomato sauce and ricotta salata.
Enjoy your beer inside at the central bar and watch your pizza being made in the open kitchen, or take your visit outside on the open stone patio, lined with inviting gas firepits that make a great way to unwind any night.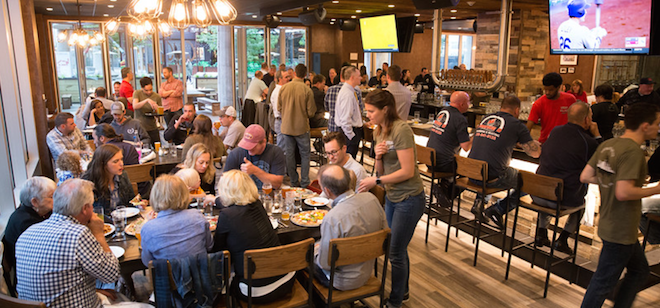 With hopes of having an ever-rotating taplist and locally-sourced food, Urban Village is proving to be a location worth keeping your eye on.
Location and Hours
Address
1001 N 2nd St, Philadelphia, PA 19123
Bar Hours
Monday – Sunday 11am-2am
Kitchen Hours
Sunday-Wednesday 11am-12am, Thursday-Saturday 11am-1am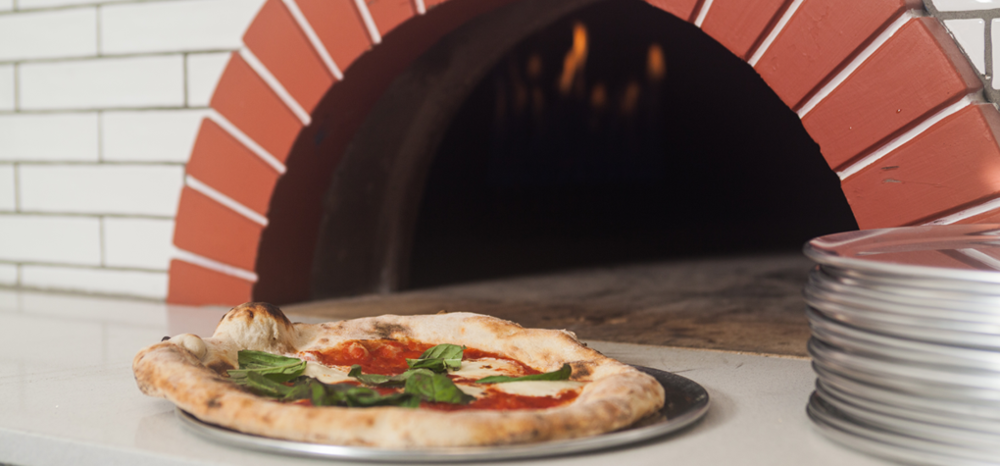 ---