No Comments
First Draft Taproom's 2016 Sour Month Lineup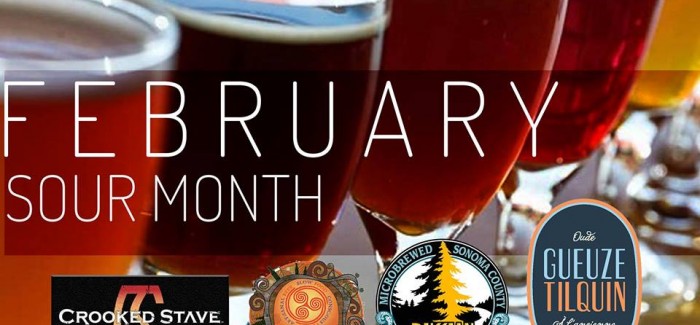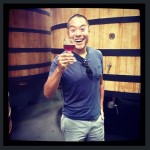 Well folks, it's finally happened, after we predicted this trend two some years ago, it's safe to say sours are the new black… err IPA. Our friends over at First Draft Taproom & Kitchen, located in the heart of Denver's RiNo District has certainly taken notice of the sour movement, in the form of launching the 2016 Sour Month.
During the month of February First Draft, which features the innovative pour your own draft system, will feature a minimum of 5 sour taps throughout the month.
The rotating sour tap list will include notable sour beers from breweries like Russian River, Almanac, Crooked Stave, Gueuze Tilquin, and Trinity Brewing, but will also highlight some small craft brewers' sour offerings as well including Platt Park Brewing, Odd13 Brewing and Pikes Peak Brewing.
Check out the full lineup below, it's a doozy:
Full Sour Month Tap List
1. Russian River Supplication
2. Russian River Consecration
3. Russian River Temptation
4. Gueuze Tilquin
5. The Bruery Oude Tart
6. The Bruery Gypsy Tart
7. The Bruery Rueuze
8. Crooked Stave Flor d'Lees
9. Crooked Stave Mama Bear's Sour Cherry Pie
10. Crooked Stave Petit Sour Guava
11. Crooked Stave Nightmare on Brett
12. Crooked Stave Nightmare on Brett Cherry
13. Crooked Stave Petit Sour Guava
14. Crooked Stave Salvador Cybies
15. Crooked Stave Silly Cybies
16. Crooked Stave Sin Frontera
17. Crooked Stave L'brett d'Cherry
18. Crooked Stave Vielle Reserve Prunas Armeniaca
19. Almanac Wakatu Sour
20. Almanac Hoppy Sour: Mandarina
21. Almanac Farmer's Reserve: Blueberry
22. Almanac Truthful Statement
23. Almanac Devil's Advocate
24. Almanac Elephant Heart de Brettaville
25. Trinity 7 Day Sour
26. Trinity TPS Report
27. Trinity Red Swingline
28. Trinity Sour Cherry Threads
29. New Belgium Le Terroir
30. New Belgium Oscar Worthy Coffee Nitro
31. New Belgium Transatlantique Kriek
32. New Belgium La Folie
33. Breakside La Tormenta
34. Breakside Passion Fruit Sour
35. Stillwater Tenacity
36. Stillwater O Trabalho
37. Jolly Pumpkin Oro de Calabaza
38. Jolly Pumpkin Calabaza Blanca
39. Evil Twin Justin Blabaer
40. Evil Twin Sour Bikini
41. Odell Friek
42. Odell Pina Agria
43. Platt Park Phunky #1
44. Platt Park Cranberry Sour
45. Odd13 Blucifer
46. Odd13 Eric the Dead
47. Pikes Peak Oude Bruin
48. Pikes Peak Tava
49. Prairie 3rd Anniversary Sour
50. Avery 22nd Anniversary
51. Great Divide 21st Anniversary
52. The Lost Abbey Cuvee de Tomme
53. Grand Teton American Sour
54. Bear Republic Tartere Rouge
55. Cascade Black Cap Raspberry
56. Elevation Acide
57. Bonfire Break out the Bubbly
58. Wits End Miami Berliner Vice
59. Dry Dock BA Sour Apricot
---