No Comments
Revolution Brewing Announces 2018-19 Deep Wood Series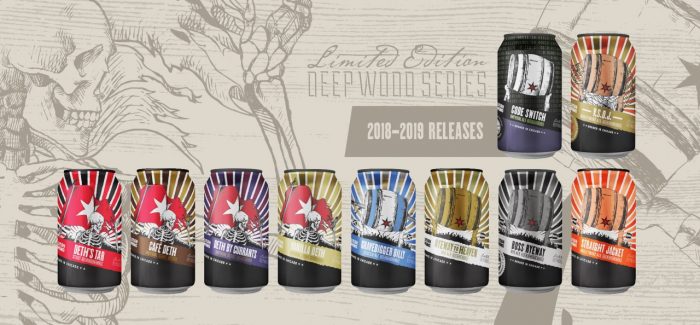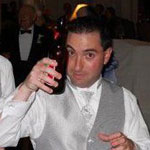 While the calendar might say August, the 2018-19 Revolution Brewing Deep Wood Series announcement shows us that barrel-aged season is just around the corner. 
After an incredibly successful 2017-18 release which produced some of the best barrel-aged beers released from any Chicagoland brewery, Revolution is going big this year with a release of ten different beers.
They'll be separating the releases of the beers across four different release parties with the earliest being in October and finishing up in January of 2019. This year's barrels include rye, bourbon and armagnac, a type of brandy barrel.
Here's what to expect throughout the season from Revolution and the Deep Wood Series:
Releasing on October 19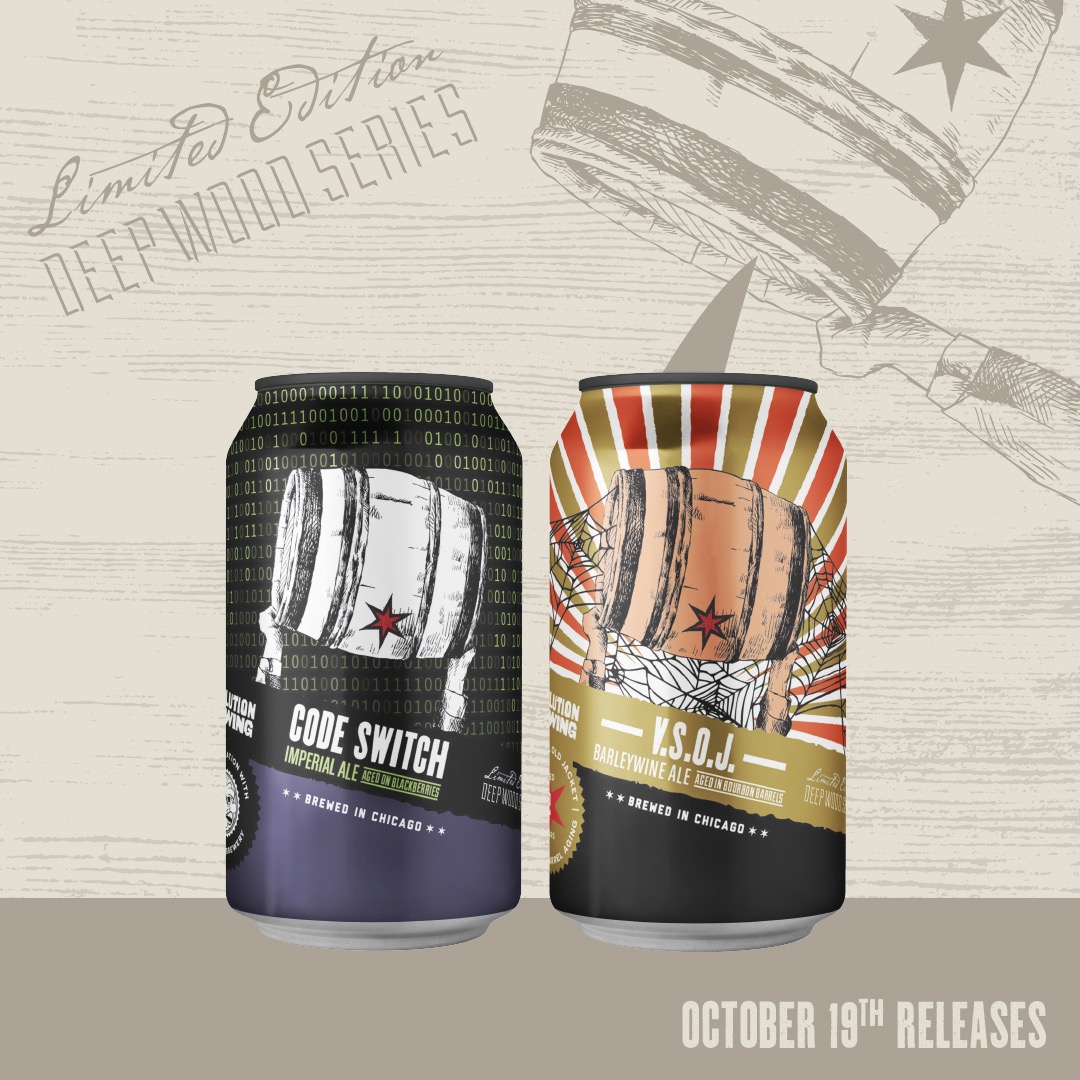 Code Switch: Leading off the series won't be a stout but an imperial ale made along side Sun King Brewing from Indianapolis. A combination of Illinois and Indiana sugars started in Tennessee whiskey barrels before being moved to Kentucky bourbon barrels. After that they get what Revolution described as an "aggressive" addition of unfermented blackberries.
V.S.O.J: The second beer to be released on October 19 will be Very Special Old [Straight] Jacket. A fan favorite from previous years, this barleywine ages in a series of Revolutions "favorite" barrels before blended all together.
Releasing on November 16 and 17
Deth's Tar: The one that started it all. Revolution's original barrel-aged stout spent a year aging in barrels and was one of the best barrel-aged stouts to hit the market last year. Previous beers highlighted vanilla, chocolate and of course bourbon notes.
Cafe Deth: Prior to 2017 Cafe Deth was hit or miss with many years simply missing the mark. In 2017 Revolution absolutely nailed it with their coffee barrel-aged stout. The top coffee stout released in Chicago by far, we're looking forward to seeing what the 2018 version brings.
Deth by Currants: Revolution is committed to rotating a fruited version of Deth's Tar each year. Last year Deth by Cherries as a fan favorite and to decide this year's fruited version they held a vote that pitted all types of fruited stouts against one another. Having the currant one during the competition it was my hands down favorite and I'm ecstatic that it made it to production this year. I'll be hoarding this one as soon as I can get my hands on it.
Releasing on December 7
Ryeway to Heaven: As the name might suggest, this beer is aged in Kentucky Peerless Rye barrels and Heaven Hill bourbon barrels before making it into cans.
Gravedigger Billy: After sitting out 2017, Gravedigger Billy makes its return to the Revolution lineup. This scotch ale is aged in bourbon barrels and features that pronounced smokey flavors that scotch drinkers will love.
Vanilla Deth: Perhaps the one I'm most excited for is a new variant to the Deep Wood series. Vanilla Deth has been asked for year after year from the Revolution fan-base and this year the brewery responded.
Releasing on January 18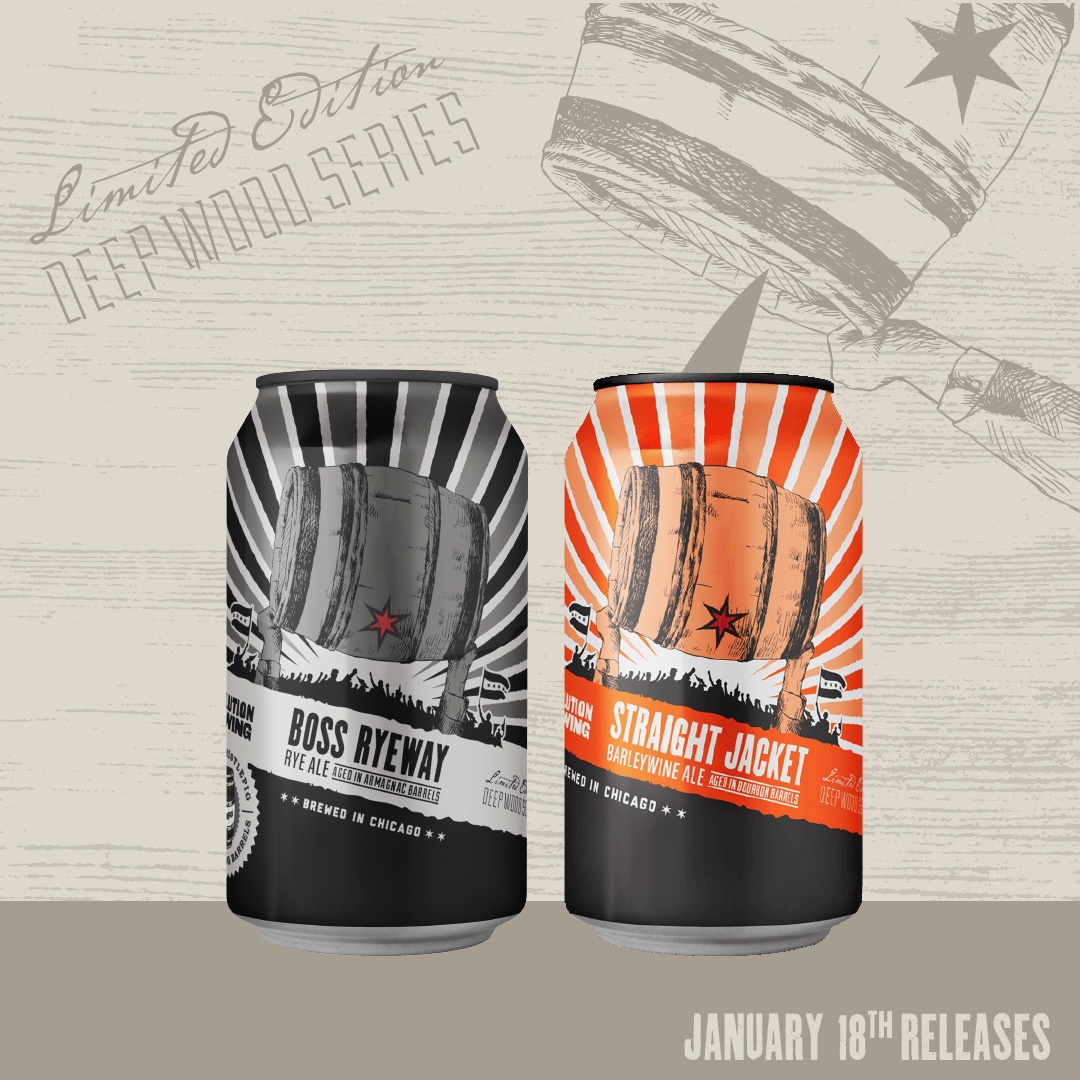 Boss Ryeway: Here's something new. A rye ale aged in armagnac barrels to provide a new flavor profile not seen in the Deep Wood series. It's the Ryeway base beer but spends some time in these barrels which are a specific brandy barrel that changes the beer flavor profile quite a bit.
Straight Jacket: A classic from Revolution that once again comes to cans after spending 12 months in bourbon barrels. It's a standard run-of-the-mill barrel-aged barleywine that is simple but spectacular in flavor. Capping off the release with Straight Jacket is a great way to end things with a bang.
You now know what to expect this fall and winter. Plan your visits to Revolution accordingly and get ready for ten beers that will provide a deep journey through the barrel-aging process.
---