2 Comments
Ultimate 6er | Road Trip: Midwest Breweries You Can't Miss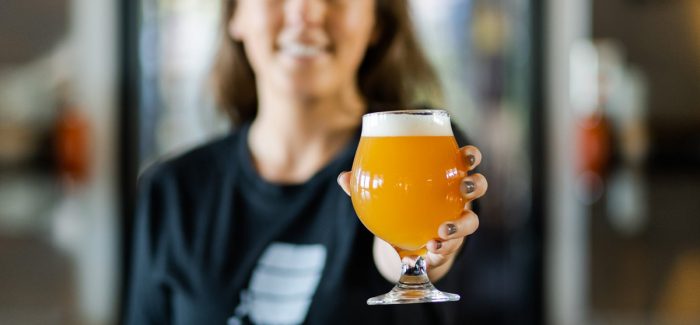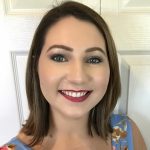 A road trip resulted in us visiting more than 40 breweries, brewpubs, taprooms and bottle shops in almost all parts of the Midwest, so I had to share my top six picks for breweries along our journey. You simply should not miss any of these places if you are within 50 miles. Not only did each brewery make stellar beer, but there was something special about each one, whether it was the atmosphere, the food, or the history. Note that these breweries were in the order which we visited them – there's no way a favorite can be picked! After all, breweries are like snowflakes: all are beautiful, and none are the same! Here's a look at six breweries that stood out in our tour of the Midwest.

If the delightfully copious amount of sarcasm on their website is any indication, expect this brewery to epitomize its IDGAF lifestyle. The most important things they care about are making good beer, people drinking good beer, and people enjoying where they are drinking when they are drinking good beer. When entering the taproom, you'll see the ceiling covered with handmade beer glasses and multiple fish tanks with miniature fermenters inside. The beer garden is gorgeous, complete with a VIP loft bar, and features bands on their outdoor stage. You can't go wrong with their Crooked Tree IPA and if you catch them in the summertime, the Kamikaze Kaleidoscope wit is perfect for the warmer weather.
https://www.instagram.com/p/BfT6jU1AO23/?utm_source=ig_web_copy_link
Looking for a brewery with some great neighborhood vibe? What better than a place called "Next Door?" It's a great small-batch microbrewery in the heart of Madison and in walking distance from some other really great places. They have options other than beer, too, which makes for a great stop with your non-beer-drinking friend or significant other. Honestly the only thing that could have made this experience better was for us to remember to take home a ton of their beer. The beer was phenomenal – there wasn't a bad beer on the menu – and the food was definitely worth it. The cheese and charcuterie plate was the best in the Midwest! (Is there an award for that?) And come on, when have you ever seen a miniature version of the taproom on display in the actual taproom?
https://www.instagram.com/p/BhhKvgsgcvD/?utm_source=ig_web_copy_link
A great thing about Madison breweries in general is that a great deal of them are small-batch and put all their brewing equipment on display. It's great to see so many breweries popping up all over the city, all with their own unique personalities. I'm still trying to find out why penguins are such a big deal here, but it's a recurring theme on their beers and merchandise – from the Penguin Pale Ale and Fanny Pack IPA to stuffed animal and t-shirt penguins. Their Banjo Cat IPA was a definite hit. The coolest thing about the taproom itself, however, is the peculiar accumulation of dollar bills on the ceiling. How did they get there? As it turns out, there's a special way to launch them up onto the ceiling, involving a thumbtack and a small roll of quarters. Each dollar pinned onto the ceiling is collected at the end of the year and is donated to charity.
https://www.instagram.com/p/BPPBg5RDq17/?utm_source=ig_web_copy_link
Let's be real: have you ever been to a wurstery? I hadn't until now. This gorgeously restored building is the "oldest surviving saloon building in the Twin Cities" and boasts heavy German-style beers and food, including wurst, of course. The taproom is filled with historic pictures and other memories that line the walls, giving you a mini history lesson while you drink their fantastic Pilsener or, if you're feeling adventurous, the Schokoladeweizen. The bartender here was by far the nicest when we were brewery-hopping and gladly told us of the brewery's story and other tips to help us enjoy the Twin Cities.
https://www.instagram.com/p/BlEk25glU8l/?utm_source=ig_web_copy_link
Insight felt a little more like home to me with its industrial-style taproom and string lights on the outside patio. There's a generous bar area and plenty of tables to host a lot of people, which lived up to its expectation on a busy Friday night. You certainly can't leave until you've sampled the Rowdy Uncle and Crazy Aunt – they are cocktail-inspired beers that certainly pack a punch. I'm a sucker for saisons aged in wine barrels, so their Sunken City does the trick. With as many good beers as they have available, I'm sure you'll find one that you'll love.
https://www.instagram.com/p/BamqdV5FD2r/?utm_source=ig_web_copy_link
The brewery itself has a load of history. The term "Free State" referred to how slavery was deemed illegal in the state of Kansas when it entered the Union in 1861. Free State Brewing was founded as the first legal brewery in Kansas in over 100 years. Plan on making this stop when it's time for date night or you want a really good sit-down meal in a brewery. It's a must-stop, and it's where all Lawrence residents take their visitors. It's a two-level restaurant and brewery, with the brewing equipment nestled behind glass right next to the main bar. Their chips and salsa complement every beer on the menu, and you must try their beer cheese soup! Their IPAs are all fantastic and their Garden Party is a GABF award-winning beer. I'd have to recommend their most popular beer, the Ad Astra Ale, an amber ale whose name is proudly taken from the Kansas state motto, Ad astra per Aspera (To the Stars through Difficulties).
https://www.instagram.com/p/Bk5z33EnHHw/?utm_source=ig_web_copy_link
Is there another Midwest brewery you think others shouldn't miss? Post a comment!
---