No Comments
Ultimate 6er | Home in Minnesota for the Holidays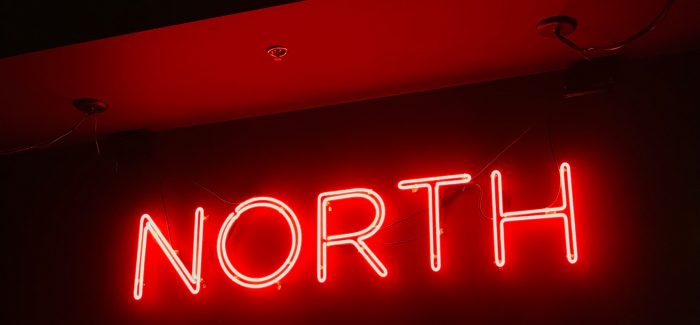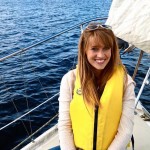 When most people hear the word Minnesota, I can imagine that a few stereotypes are top of mind. Some people might imagine a frigid Antarctic-like landscape. Others may have a vision of, Scandinavian men and women, blonde and blue-eyed, dressed in floor-length jackets and Vikings gear screaming skol. Thanks to the Coen brothers and their brilliant Fargo, some might immediately hear Francis McDormand's spot-on accent in their ears and get a vision of an unfortunate woodchipper in their minds. But when I think of Minnesota, I think of my home and my wholesome, Midwestern parents and my not-so-little bearded brother – three people who enjoy nothing more than enjoying a craft, Minnesotan brew around our fireplace.
I recently went home to Minnesota for the winter holidays and, amidst the shopping, visiting and movie-watching, I was able to taste-test the beers that I've heard my family rave about for so long. Without further ado, let me introduce my Minnesotan Ultimate 6er. If I say so myself, this 6er is not too bad at all.
Lakes and Legends is one of my family's favorites, and for good reason. The brewery, complete with hammerschlagen, a big screen for Viking's games, and cornhole, features an impressive line-up of brews in a wide variety of styles. At the suggestion of the bartender, I ordered one of their year-round classics – the St. Gail, a raspberry honey ale.
This brew, bubbly and sweet, immediately transported me out of my frozen tundra reality and into a Minnesotan 80-degree summer day on the lake. St. Gail, which pours a fluorescent pink, features a strong, raspberry aroma with just a hint of sour yeast. It has a light, effervescent body – its bubbles making for a delightfully drinkable brew. At 7.2% ABV, feel free to have another. Especially when it's a measly 10-degrees outside.
https://www.instagram.com/p/Bn38JKmFe2f/
---
Our second stop on the Minnesotan craft beer tour was Pryes Brewing Company. Pryes, which is named after brewer Jeremy Pryes, opened its taproom doors in 2017 and hasn't shown any signs of slowing down – even hosting a block party for their one year anniversary.
Pryes is, arguably, best known for Miraculum, their award-winning Midwest IPA. This dry-hopped brew is packed full of fruit flavor – showcasing zesty citrus and a hoppy backbone with equal fervor. Though hops are, obviously, apparent, the IPA is wonderfully balanced. Malty aromas emulate from the glass, and the aftertaste mirrors the malt aromas over the slightly bitter flavor. It's easily the most balanced IPA I've had this year – and very deserving of its praise.
https://www.instagram.com/p/Bq2i13fFYlg/
---
I was so impressed by the Miraculum IPA, I went back for refills during my visit to Pryes. This time, I filled my glass with something to fight Minnesota's winter chill: The barrel-aged Lost Moon, a Russian Imperial barrel-aged Stout.
This was everything that one can hope for in a barrel-aged stout. This beer, with a complex, aromatic body, overflows with flavors of plum, cocoa, coffee, and raisin. Each of these notes reveals itself at a precise and opportune moment – the perfection of it all left me and the rest of my family oohing and ahhing over the glass. It was so good, in fact, my family couldn't help but get another glass to split between us.
https://www.instagram.com/p/BqTBOIPFswg/
---
Fulton, which had a humble beginning in a one-car garage in South Minneapolis back in 2006, has become a craft beer staple in the land of ten thousand lakes. One of Fulton's year-round beers, the Hopstar Session IPA, is one of the many reasons why.
This session IPA is delectable. At first sniff, citrus, grapefruit and passionfruit waft from the glass – a fitting preview of flavors come. Tropical fruit is at the forefront of this brew's light and aromatic body thanks to Citra, Mosaic and Amarillo hops. The carbonation and lightness of the drink itself, which at times tickled the taste buds, was an ideal canvas for these fruity notes. This finishes crisp and clean – and therefore leaves the drinker completely ready for another sip.
https://www.instagram.com/p/BbyJ0tAnn8R/
---
Summit Brewing Company is a Minnesotan staple. Summit opened its doors in St. Paul over 30 years ago, in 1986, setting out to make great, craft beer. One could argue that, in Minnesota, they started the craft phenomenon.
When one imagines a quintessential beer, Summit's Saga IPA easily fits the bill. This brew, featuring malty and yeasty aromas, is an ideal, no-frills drink for a frigid, Minnesotan night. The aroma of the beer makes an appearance in flavor – with the Saga being a balanced mix of both hops and malts, without either flavor overshadowing the other. This brew finishes with a slightly bitter bite, with hops lingering on the tongue.
https://www.instagram.com/p/Br58PKFlRDN/
---
Unmapped, a Minnetonka-based brewery founded by a husband-and-wife duo, has become a favorite for suburban brew-lovers. On an icy, Thursday night the establishment was nearly overflowing with craft-lovers of all ages.
Unmapped's Stout Ruby was an idyllic end to my tour through Minnesota's craft beer scene. This Russian Imperial Stout, pouring rich black with a frothy, milk-like head, has intense flavors of cocoa nibs and coffee beans. These bold flavors played out in the consistency of the brew itself – with the Ruby having a thick and creamy body. At 9.8% ABV, it also helped me feel just a bit warmer on this winter night. Get this one while you can in the Unmapped taproom.
https://www.instagram.com/p/BrBWgYcFojn/
Until next time, Minnesota. I'll be back soon – and I'll come thirsty.
---