No Comments
Hear from the Experts: National Brewers Reflect on 2018 Year in Beer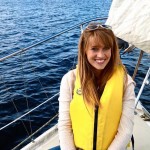 Just like that, another year has come to close. And with this new year comes an excuse to reflect on the last twelve months. It's a time to celebrate what we've learned, experienced and (at least in our case) drank, and a reason to set goals and resolutions for how we want the next year to be even better than the last.
Here at PorchDrinking, our first order of business for 2019 was to use the arrival of the new year to reach out to some of the best and brightest in craft beer. We wanted to get these pioneers' take on 2018, and gauge their thoughts on how they see craft continuing to evolve as we begin our new journey around the sun.  
Without further ado, a quick introduction of those that were kind enough to give us their two cents:
What was the beer style that, in your opinion, best represented the trends and industry interest that we saw in 2018?
Fisher: Between sales trends, GABF entries, media coverage, and consumer interest, it would be hard to argue against the fact that New England-style IPA was the biggest style of 2018.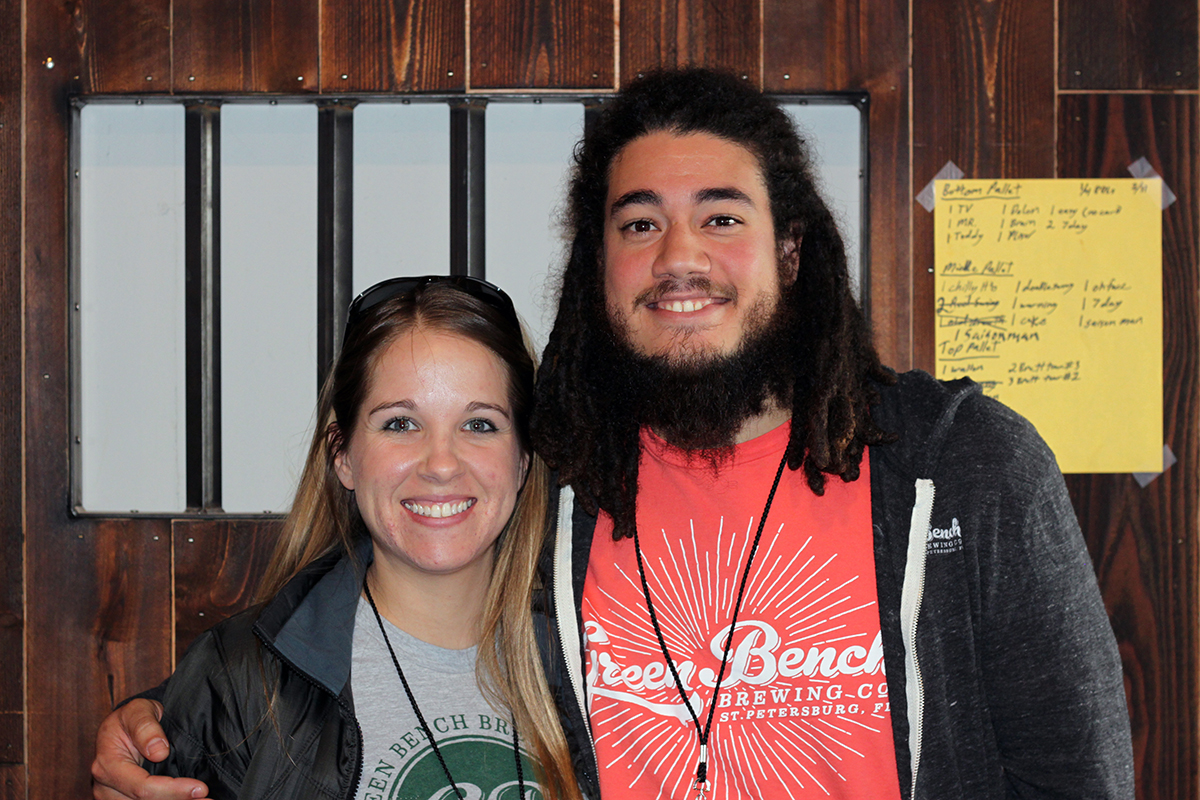 Johnson: NEIPA, for sure. I think that 2018 solidified NEIPA as a legitimate style. Between the Brewer's Association adding it to GABF this past year and it being the most entered single category in the history of the competition, to the consumer seeming to prefer IPAs that are hazy, rather than clear, I'd say that NEIPAs are by far the largest trend of the year. The most exciting part about NEIPA, as a producer, is its popularity. The demand for them has allowed breweries across the world to experiment with them so much that I think we, as a whole, are making them consistently better now than the year prior.
Gleason: Can't really say there was just one, so I will give you a few. NEIPA by far still had a hold of the beer community and industry.  People are still trading this style across the country. Breweries will have at least one to three different hopped beers of this style.  With so many different hop varieties, you can come up with an unlimited amount of combinations. Fruited beer, I feel, was the second most brewed style. This could be IPAs brewed with fruit or the essence of fruit, either to compliment the hops or in place of the hops. Or it can be just any style with some fruit added, like a wheat beer with a tropical fruit twist. It's not a beer-style, but as for a trend – local has become huge.  The need to get your hands on a beer across the country is starting to fade. Local is the new rage. There is just as much good beer in your neighborhood as there is in another state. People are embracing the smaller brewery that only sells in house.
Vernon: Simple question, difficult answer. The obvious is the hazy IPA. IPAs will always be the number one beer every year. A more fun answer is sours, especially kettle sours, which made a huge jump in popularity, as they are available in cans at almost every brewery in the country.
Brown: Hazy IPA. It's the king of craft beer right now. It's that rare style that has mass appeal while also being a darling of the hardcore beer geeks. Even old school brewers are giving it more respect as more and more breweries keep coming out with high-quality examples. I see hazy IPAs continuing to dominate the industry for the foreseeable future. Along with pastry stouts and heavily fruited sours, they are a major part of the larger trend of re-imagining classic styles of beers in a way that appeals to a much broader audience.
Goulding: Hazy IPA – emergent for years, this polarizing style was legitimized by inclusion in the Brewer's Association style guidelines for competition at GABF and saw more entrants than any other category. We may have seen "Peak Haze" in terms of lines out the door for releases, but it's certainly captured customers who enjoy these fruit forward, juicy, sweeter, less bitter interpretation of IPA.
Kemper: We brew European style beers including many different types of lagers. We've found more and more people are interested in the different style lagers so the beers we brew are actually finally coming to be known more. We have also found more brewers trying their hand at brewing lagers which makes the consumer more aware of them. This year our Pilsner and Kolsch both won Gold at the International World Beer Cup. A huge achievement!
Robbings: I think it has to be hazy IPA.  Hazy IPAs really went mainstream in 2018, with some of the bigger craft breweries adding year-round hazy IPAs and lots of taplists having their hazy IPA offerings grow.
Gruntz: Without a doubt, hazy IPAs were the dominant new style of 2018. Juicy, sweeter IPAs highlight the ways that new techniques and ingredients can transform a style that many people considered "played out" or "overdone" into something unique. Hazy IPAs have proven to be very accessible to new palates and still excite veteran craft brewers and drinkers at the same time.
Luke: That's a large swath to pin on one style, but I suppose Juicy/Hazy IPA.  So many people are making them – all the way up to Sam Adams, Sierra Nevada, and New Belgium. And in its first year as an entry, it was the largest category in the GABF.
https://www.instagram.com/p/BsDuNBdlvOm/
What is a beer trend that you saw in 2018 that you're ready to say goodbye to?
Fisher: Waiting in long lines for beer releases. Line culture is a really unique aspect of American craft beer, which at its best is a fun way to personally connect with fellow beer enthusiasts. That in-person engagement of our craft beer community is something I hope grows even more in 2019. But speaking for us at WeldWerks, the line for our Medianoche release during GABF reached as long as three hours, and that's not something we hope ever happens again. So personally, I hope that waiting in line for beer releases becomes more of an optional engagement with more reasonable wait times in 2019.
Webber, Katase: Overly sweet, vegetal, poorly made IPA.
Johnson: I'm very excited for beer to grow beyond its apparent demographics. I think the "boys club" trend should be done away with, for the most part. It's very exclusionary to women and to people of color. As we grow as an industry I would love to see the trends evolve to better welcome people that don't fit the "beer dudes" stereotype.
Gleason: Never want any beer style to go away.  Even if it might not appeal to me, others may like it, and those breweries that brew it count on that style to help them succeed. But one trend I've never seemed to understand is the standing in line for a beer.  There is too much good beer at places that have no lines. Why wait!
Vernon: The Brut IPA, just not a fan. Hop oils already dry out the mouth…let's not make the beer as dry as possible.
Brown: People treating haziness as some sort of independently valuable quality in a beer rather than a byproduct of the techniques brewers use to make intensely hoppy, refreshing, juicy IPAs with low bitterness and a soft, elegant mouthfeel. It's been amazing to revisit the beers that started the New England IPA style and see how much less hazy they are than what many of their imitators are doing these days. There are seriously unappetizing-looking beers out there right now. Sadly, many consumers have latched onto poor clarity rather than the unique aroma, flavor, and mouthfeel of the best examples as the distinguishing characteristic of the style. I'd like to see that stop.
Goulding: Glitter Beer.
Kemper: Finally IPA's are just beginning to lose their grip on the consumer and people are more willing to try something completely different. Only just a little bit but that's way more than the past ten years!
Robbings: Glitter beers! It doesn't feel like a healthy addition to your diet to drink glitter!
Gruntz: One trend that I'm ready to see go by the wayside is the excessive use of fruit juices and purees, especially when they're blended after fermentation and sold in cans. Yes, the fruit lends a ton of flavor to the beer, but these beers are often packaged with tons of residual sugars that can ferment in the can and blow up in a customer's face. It's a shortcut that I think is unnecessary when there are so many ways to get these flavors from malt, water, hops, and yeast. If customers want beers that taste like fruit juice, you can always make a shandy or blend it at home.
Luke: Any beer with a stupidly high finishing gravity. Imperial Stouts finishing at 12P, Hazy DIPAs finishing at 8P,  Hazy IPAs finishing at 6P, etc. This sweet, under-attenuated drink people call beer is undrinkable at more than 4oz and it's downright unhealthy in large doses.
https://www.instagram.com/p/BqRMf1EB6b4/
What is a new brewery that especially impressed you in 2018? What made them special?
Fisher: Primitive Beer out of Longmont, CO is doing some pretty exciting things, and their unique approach to spontaneous beer is refreshingly innovative, with just enough reverence to tradition and history. And beyond the creative liquid they are producing, Lisa and Brandon are also two of my absolute favorite people in all of craft beer, so I can't wait to see what 2019 holds for Primitive.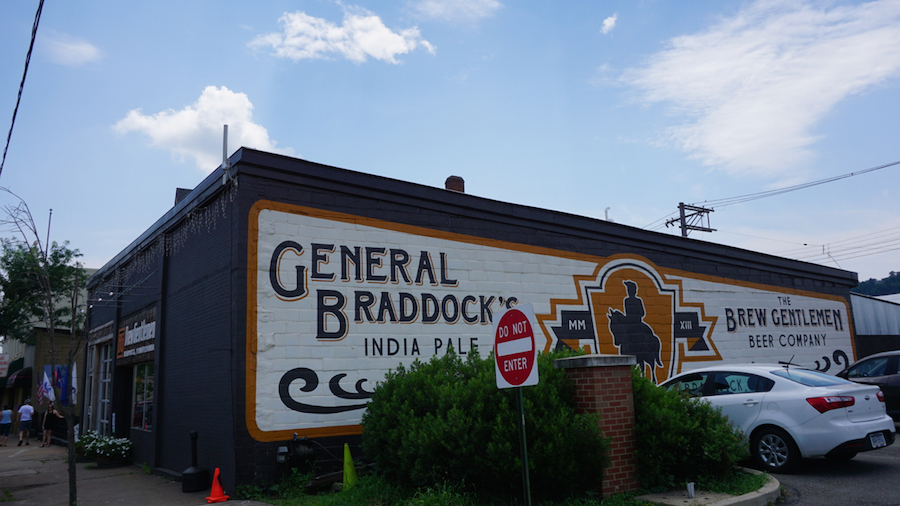 Webber, Katase:  With what we're working on and where we're headed in mind, we're watching breweries that are five to seven years old now and how they're maturing. That said, we can't wait to see what the next wave of new brewers bring to the table.  The five-year mark is special because, well, most businesses fail within those first five years. How breweries are positioning themselves for the long haul is fascinating to me, and something we've thought maybe too much about (our 2018 goal was to be more present…)
Johnson: I've been impressed with quite a few new breweries in 2018, which is very exciting. If I were to narrow it down to one and to Florida, in particular, I'm a really big fan of what Matt and Daniel are doing down at Odd Breed Wild Ales in Pompano, Florida. I think that their beers are elegant and elevated. Everything I've had has been extremely enjoyable.
Gleason:  Springdale – an offshoot of the Jack's Abby brand – that has great barrel-aged sours; Hudson Valley Brewery – real nice NEIPAs and sours, and sour IPA was very delicious;  East Rock Brewing Company – great German-style beers;  King County Brewers Collective (KCBC) – NEIPA, super juicy with low bitterness, and sour beers;  Suarez Family Brewery –  clean to the point beers, beautiful looking as well.
Vernon: Depends on the definition of the word "new". Rowley Farmhouse Ales is new to me and only two years old. I really enjoy their sours! Pueblo Vida Brewing Company is four years old and continues to get better. I love what they are doing! 2018 "new" Button Brew House is putting out some good beer.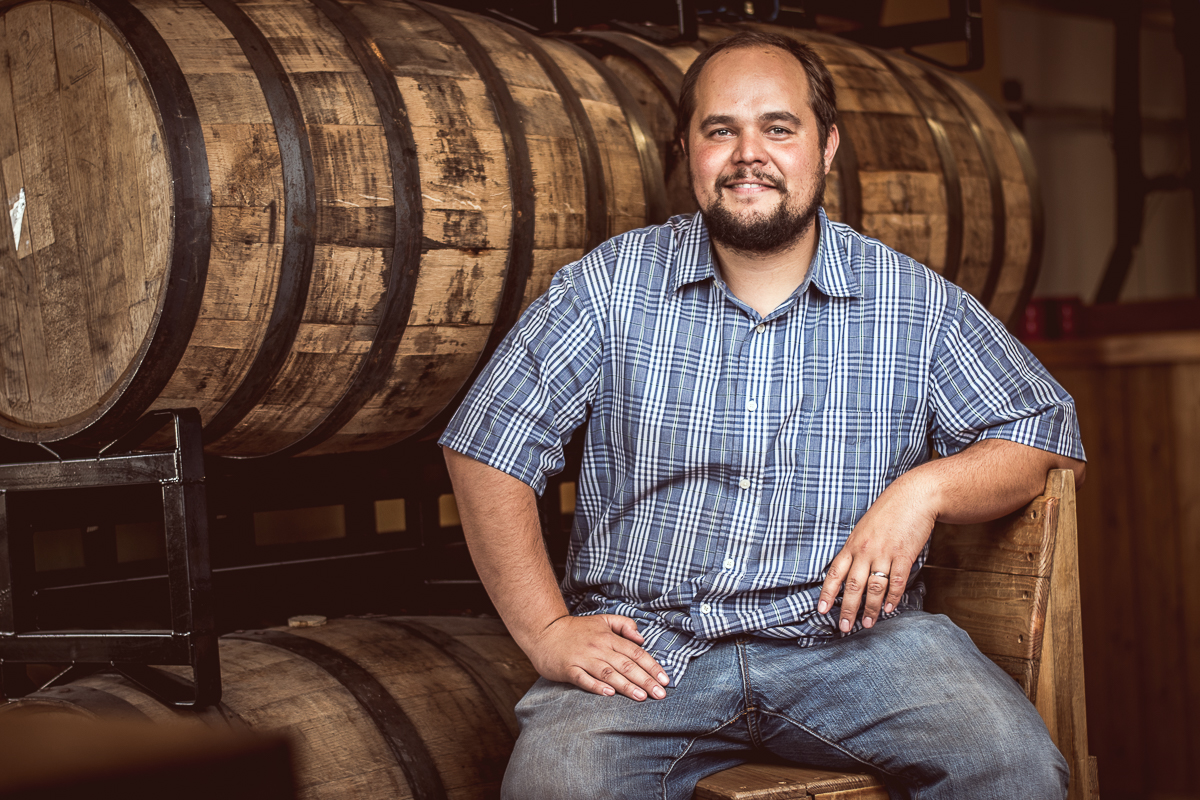 Brown: While they may not be a "new" brewery (they've been around about as long as we have), 12 West Brewing launched their new Cuvée Verdad Series in 2018. The beers in the series have been beyond impressive. I think they're some of the most exciting beers being produced in Arizona right now. Specifically, Hannah was everything a Farmhouse IPA should be, with all sorts of tropical fruits balanced with just the right amount of barnyard funk. Alma had an incredible nose of funk and fruit, the perfect delicate and effervescent mouthfeel without being thin, and layers upon layers of pungent Brettanomyces spice and hay with just the right level of acidity. It seems like breweries are increasingly falling in line to make the same sorts of beers, so it's awesome to see 12 West do something so far off the beaten path and do it so well.
Goulding: Green Cheek Beer Co. – a 15 barrel brewery making a plethora of beers from delicate traditional beers to modern twists on lagers, sours and hazys with purpose, pizazz and flavor.
Robbings: Grains of Wrath Brewing.  Mike Hunsaker is a great brewer, and unsurprisingly they've hit the ground running – making great beers and even picking up a GABF medal in their first year.
Gruntz: Reason Beer is one of the newest breweries in Charlottesville that really impressed me this past year. I had the privilege of getting to work with Mark on a collab this past spring. His beers reflect his excellent taste and know-how. Their pale ale, in particular, is incredibly balanced and refined. I look forward to every new release they put out.
Luke: Cellarmaker Brewing Company – for their approach to lateral, sustainable growth with an emphasis for getting deeper into their home market. A lot of us small producers can be tempted by demand for more volume in more markets, and they are having a similar mindset to us when it comes to not chasing hypothetical growth. Floodland Brewing – for their stubbornly obsessive pursuit of balanced acidity and lower alcohol in complex sour beers. And while using fresh, heritage variety, family farmed fruit by local Washington farms. Green Cheek Beer Co. – Evan & Co medaled in the American IPA  category in both the World Beer Cup and GABF this year, which is equally impressive as it is insane.
https://www.instagram.com/p/BoDO7-MnPf5/
Name a few beers that topped your list as the best you drank in 2018.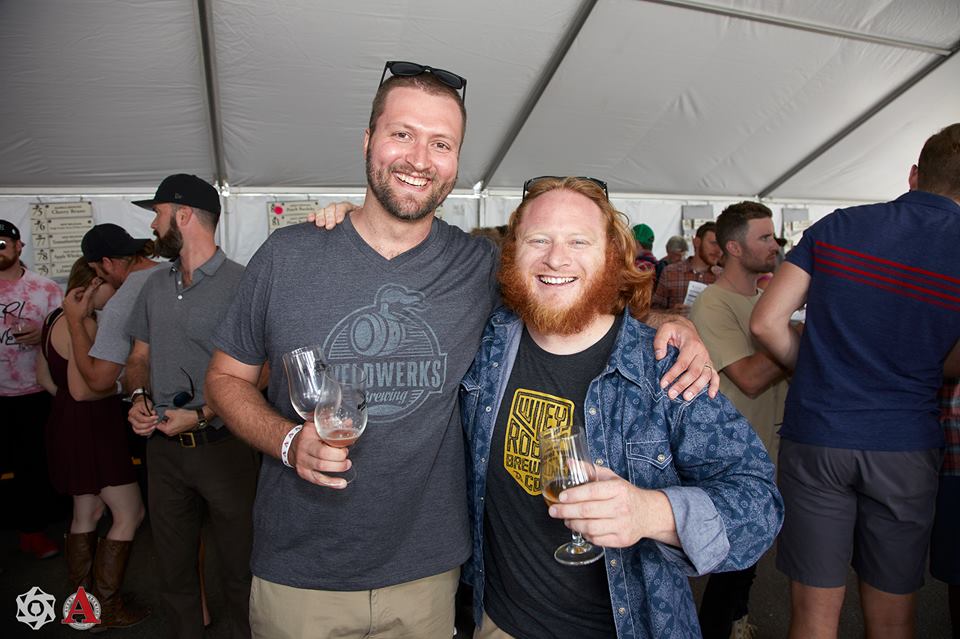 Fisher: I tried several amazing beers from Hudson Valley Brewery this year, but my favorite of all their offerings was Demiurge, which is described as a "Tiki-Style Sour DIPA with raw wheat, malted oat, milk sugar, blackstrap molasses, pineapple, lime puree, and almonds — hopped with Mosaic and Azacca." On paper, that beer shouldn't work as well as it does. But like all the beers they produce, Demiurge strikes the perfect balance between all the flavor combinations, and the execution doesn't just work, it's damn near perfect!

Our neighbors down the road at Wiley Roots Brewing Company here in Greeley, CO are making some fantastic beers across multiple styles, but my personal favorite from them in 2018 was Bing Cherry Spontaneous, a collaboration they originally brewed with Our Mutual Friend Brewing Company back in 2016 and the first spontaneous beer they have released to the public. Having won both gold at GABF in 2017 and silver in 2018 with two different versions of Funk Yo Couch in the Mixed Culture Brett Beer category, it's safe to say that Wiley Roots is making some of the best wild and mixed culture beer in Colorado (go ahead and count how many breweries have repeated in wild/sour categories at GABF or World Beer Cup in the past 10 years). But if Bing Cherry Spontaneous is any indication of what's to come from Wiley Roots, it's safe to say that they are just getting started!
Webber, Katase: The longer I've been in the industry, the more I cherish beers that are around during meaningful experiences. All of these picks reflect that.  I've fallen further in love with General Braddock's IPA. I drank it in some very special places this year including a friend's bachelorette party, Black Rock City, at every beer fest we attended, and on draft in some of my favorite Pittsburgh restaurants. It's firmly been cemented as my favorite beer, and I am so proud of every person on our team that has worked to ensure that our flagship is constantly being improved. Non-Brew Gentlemen craft beer, I'd have to say Fine Line Kolsch from Suarez Family Brewery. I snuck some into a wedding, and the last can ended up being confiscated. This is why we can't have nice things.
Johnson: Some of my favorite beers from 2018 (most of which aren't new to 2018) were things like Bierstadt Lagerhaus' Slow Pour Pils, Shelton Brother's De la Senne Taras Bulba, Odd Breed Wild Ales' Dry Hopped Broken Tail, Calusa Brewing's Totemic Table Saison, Monkish Brewing Co.'s Increase the Fog Significantly.
Vernon: Abundansea, the seaweed stout beer from Wilderness; Dubbel from Rowley Farmhouse Ales; Space Ways from Modern Times Beer; Crooked Light – not to float our boat, but I drink a lot of it.
Brown: As I mentioned, Alma from 12 West Brewing's Cuvée Verdad Series is easily one the best sours I've ever had. A can of Spellbinder that I had from Wren House Brewing Company back in January of this was similarly awesome; pretty much the perfect hazy IPA in every conceivable way. McFate Brewing Company's StrawberryMilkshake took a style of beer that I couldn't imagine ever enjoying and blew my mind with it, and I was also blown away by Arizona Wilderness Brewing Co.'s Camp Coolship (Batch #1).
Goulding:  Green Cheek Beer Co. – Party Pack; Firestone Walker Brewing Company – Nitro Merlin; Sierra Nevada – Brut IPA; Sebago Brewing – Simcoe IPA.
Kemper: We loved the Austin Beer Garden Brewery pilsners, they made a variety of them and also Yokohama Bay Brewery in Japan's Czech style Pilsner and Dark Pilsner.
Robbings: Of our beers, I think 3 Ryes Men (a rye barleywine) is decadent and delicious, and won gold at NABA. For other breweries, I had a few beers at GABF this year that were really good – although I can't remember the specific breweries.  One that stood out in my mind – and made me think I wanted to do something like this in the future – was a golden sour with coffee and cacao nibs – that worked so well!
Gruntz: One beer that stood out for me was Threes Brewing's Kicking and Screaming Pilsner. While it's not a flashy style, the beer blew me away. It had so many interesting flavors and aromas that worked so harmoniously together. I was on a brewery crawl at the time and wish I could have just stayed there for the rest of the afternoon. It takes something special to make the familiar seem new again, and I plan on stopping there every chance I get.
Luke: Here's my top 7 in no particular order: Floodland Brewing's Firmament and Light, Holy Mountain Brewing Company's Midnight Still,  Outer Range Brewing Co.'s Water Colors IPA, Cerebral Brewing's Wheels Up IPA, Allagash Brewing Company's White, Highland Park Brewery's Timbo Pils, Modern Times Beer and Pueblo Vida Brewing Company's Arcosanti Strata Fresh Hop.
https://www.instagram.com/p/BpiC-qMBFVw/
What trends do you foresee being desirable for brewers and drinkers alike in 2019?
Fisher: Lagers continued their slow return to prominence in American craft beer in 2018, and while most breweries probably aren't producing as many barrels of lager as they would probably like, I think we'll continue to see consumer interest in lager grow in 2019. I love a well-executed New England-style IPA or barrel-aged stout as much as anyone, but I would wait in line for three hours for a Slow Pour Pils from Bierstadt before I waited that long for any other beer.
Webber, Katase: Growth of craft lager is proof that people actually like drinking beer. Craft needed its rebellious teen years to explore and experiment, but as the movement is growing up, it's listening to what its parents had to say: Make clean fucking beer that's balanced, drinkable, and refreshing.
Johnson: I think I'll have the same answer I had last year – brewers and drinkers, more and more, will prefer drinking well-made lagers and table beers. I think it's only a matter of time before everyone begins to prefer drinking beers.
Gleason: More NEIPA- it's not going anywhere. Fruited beers – again, I feel this style will be another strong option. Sours – sours are just more approachable now, as well the sour IPA. Lighter options – blondes, pilsners, Kellerbiers. Kellerbier is style that is very approachable.  Light but super flavorful. Dessert stouts – for those big beer seekers and sweet tooth lovers. Also, more pop up biergartens, they seemed to take off but I feel we will see more of these around. There's something about hanging outside have a good beer and chatting with friends and hopefully meeting new ones.
Vernon: IPA always and then more IPA. I feel the Hazy IPA is here to stay. Sours will continue to grow, look for lighter styles to make a push (ie lagers, pilsners, blondes). Barrel aged, big stouts will continue to gain popularity.
Brown:  Like pretty much every brewer or brewery owner, I wish there would be a loving embrace of craft lagers by drinkers in general, but I think the bigger trend is going to be a continued increase in beers inspired by things that aren't beer. There's often been a big disconnect between brewers and consumers when it comes to the use of flavorings in beer, but brewers seem to be coming around. I expect brewers will keep expanding production of "juice box" sours, milkshake IPAs, and pastry stouts, and I think consumers are going to keep eating it up. Those sorts of beers just have too much mass market potential to go away, and many drinkers have only recently been exposed to them. If it's a food item people enjoy, expect some brewer somewhere to make a beer that tastes like it in 2019.
Goulding: Sessionable beers, lagers and better-for-you beers.
Kemper: Just more awareness in different beer styles beyond the IPA!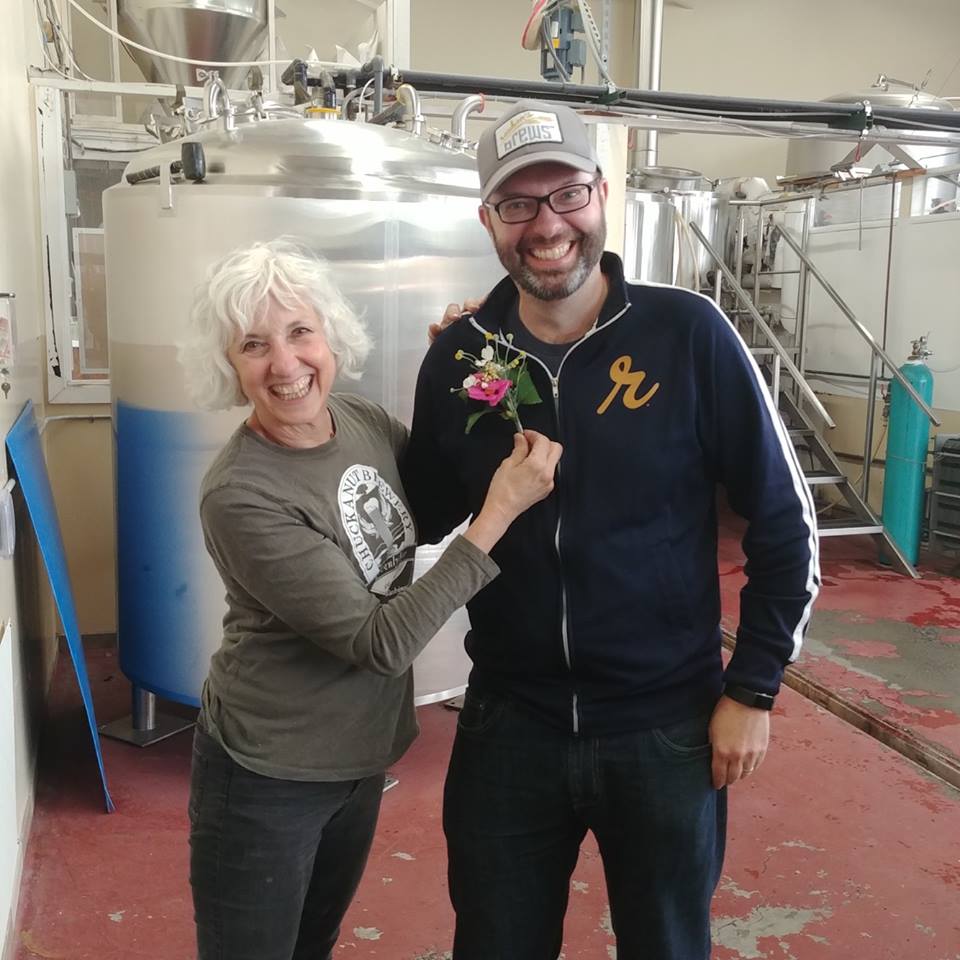 Robbings: Lagers have been having a resurgence in 2018, maybe 2019 will be the year they really make a breakthrough? I'm not sure that this will be the case – I think IPA will continue to be the category leader in 2019 by a long way. But maybe in 2020 the more towards clean drinkable lagers would have really gained enough traction to make a notable impact in craft. In 2019 ABVs will continue to fall overall as people want more drinkability, sours (kettle and oak aged) will continue to be a niche and continue to be a very small part of craft, and hazy IPAs grow significantly and solidify their standing as a distinct style that has permanence.
Gruntz: The biggest trend I see being good for both brewers and drinkers alike in 2019 is the continued growth of taprooms. Drinkers are always looking for a new beer to try, and that's been a huge challenge for production breweries that are designed for larger batches and packaged beer sales. By investing in taprooms and retails spaces, breweries of any size can be more nimble and produce a number of one-offs, experimental, and specialty batches that the public is telling us they want, while also giving brewers a chance to have some fun and show-off what we can do.
Luke:  BALANCE.  Drinkable beers that are hop forward with flavor and aroma, medium bodied, with noticeable bitterness, and dry, attenuated finishes. I think (and hope) we see more brewers move towards making well-rounded beers that you can order a second time.
https://www.instagram.com/p/BqlLEhxjdcz/
What are your new beers resolutions?
Fisher: To try more beers from breweries I have never heard of.
Webber, Katase: Set goals, not resolutions. Our goal in 2019 is to provide more beer for more people in a more convenient way. Sign up for our weekly newsletter if you want to follow along, it's going to be an incredibly fun year down in Braddock.
Johnson: To travel less and spend a lot more time focusing on drastically increasing our customer service in our tasting rooms. We want to reset the expectations on what a brewery experience can and should be.
Gleason: Keep trying new beers.  Always something new out there. One might be an inspiration to brew something new for me or help improve a beer.  It sure is a good time period to be living in, a plethora of options to choose from and so many great breweries out there to visit.
Vernon: At Crooked Teeth, we are looking to hone in on quality control and efficiency. We are looking to start bottling our barrel-aged sours and Full Moon Beers, as well as push for monthly can runs!
Brown: My personal goal is to drink more Arizona-made beers in 2018. It hasn't been easy to do that down here, but Tombstone and the surrounding communities are finally seeing a decent variety of Arizona beers, including ones from smaller breweries. That's something I hope to encourage with my beer purchasing habits in 2019.
Robbings:  To brew more oak aged sours and expand our clean barrel aged program (e.g. bourbon beers), to increase the diversity of our beer line up even more and get some of these specialty beers into distribution so more people can enjoy them!  
Luke: To do my part to make that aforementioned 2019 trend happened. To brew more subtle, gentler recipes that don't always have to exhibit obvious, aggressive characteristics. Beers that you can take your time drinking, let them open up, think about the intermingling and emerging of flavors & aromas. In a nutshell, brewing beer that is the opposite of instant gratification.
https://www.instagram.com/p/BrYRjiTBVb_/
What was your favorite beer festival from 2018?
Fisher: I'm not ashamed of the absurd bias reflected with this answer, but the WeldWerks Invitational Festival this summer was truly a dream come true for me and everyone at the brewery. I am overwhelmingly proud of what our team accomplished in our first year hosting the Invitational and we're already gearing up for 2019!
Webber, Katase: Kennett Brewfest, which celebrated its 21st anniversary this year, was delightful. Jeff and company are clearly doing something right. The event took us outside our immediate market to the eastern side of the state, where we got to share our beer with people who were familiar with our brewery but hadn't yet had the chance to try our beer. The whole day was marked by lovely conversations and cheerful, friendly energy.
Beers of the Burgh, hosted biannually in Pittsburgh, also tops our list because you'll find all the breweries you'd want to visit present in one place. We consistently see both taproom regulars and out of towners alike – and we usually roll deep with as many of our team as we can. Grace and Mark, who plan the event, understand true hospitality, and their volunteers are well-organized pros – it's all in the details!
Johnson: Would it be acceptable to pick my own event? Because Foeder for Thought is by far the best beer experience of the year, in my opinion. We bring in the best fermentation forward brewers to St. Pete and we host incredibly well-curated panel discussions and interviews with them. It's a very intimate exploration of our favorite beers by our favorite producers. This year will be bigger than ever –  our 6th annual is March 8, 2019.
Gleason: I truly enjoy the extreme beer fest.  There is no competition from anyone seeking awards, but just to showcase creativity.  So many delicious beers that might have taken a certain amount of time to come to fruition.
Goulding: Rare Beer Fest – we host a festival with a shortlist of great breweries who show up and bring the noise.
Kemper: We love the Phinney Neighborhood Association festivals and Brewology at the Pacific Science Center!
Robbings: Savor in DC. It's a truly amazing event. Wonderful venue, fantastic beer and food. Great attendees – always lots of fun conversations. But this event sticks out in my mind above the others because you also meet lots of similarly minded breweries – we always come away with some new, long term brewery friends. The networking opportunities are awesome.
Luke: The Yakima Fresh Hop Festival is my favorite festival, every year! The crowd is awesome – brewers, farmers, hop brokers, scientists, locals – and the beers are so fleeting and so purely driven by Hop flavor. It's also a personal release and celebration for us – as we bust our ass making wet hop beers for six weeks straight, working sixty hour weeks all for the love of the game…and hops.
https://www.instagram.com/p/BLEPRwLgeY4/
What was your favorite non-festival beer event from 2018?
Fisher: The Craft Brewers Conference in Nashville was hands down the best CBC I have attended so far, and Nashville set the bar high for us here in Colorado as we host the conference in 2019.
Webber, Katase: We're tiki enthusiasts, and you can find one of us at our local spot in Pittsburgh, Hidden Harbor, often. During Craft Brewers Conference, we took a whirlwind trip to Nashville to serve tiki-themed beer cocktails at Barista Parlor with the crew from Chopper Tiki, Southern Grist and Aslin. The collaboration event was proof of concept, achieved – that we could combine the worlds of tiki and beer. The night left us anxious for another remix to refine the idea further – and asking, where in the world can we pop up next?
Johnson: Not to get nerdy but my favorite are some of the MBAA meetings and other brewery conferences. A Green Bench tap takeover at both Churchkey in D.C., and Himmeriget in Copenhagen were probably at the top of my personal non-festival beer events this year.
Gleason: Not sure if this is considered a festival, but the German beer club, in Walpole, always has their annual Oktoberfest and it's a blast.  Family friendly with great German beer, food, and entertainment.
Kemper: Pils and Love in Los Angeles at Firestone Walker in Venice Beach. There were a plethora of our favorite style of beer on tap and great brewers from around the world!
Robbings:  I may be biased, but our annual invitational! Reuben and Friends takes place on a Saturday during Seattle Beer Week in May. We invite 16 breweries to the event, pour their beers, we hang out and have a great time. We have bands, food trucks, and an estimated 3,000 people attended last year!
Luke: We don't do many non-festival events, as our staff is so small. But one can't miss non-fest event in Seattle is a beer dinner at Salare. There's usually a couple a year. Chef Ed and crew made national waves this year (2 James Beards!) for amazingly executed, delicious dishes but he's also a beer geek! And he gets super creative with pairings.
https://www.instagram.com/p/BlUMqBsg35g/
In your opinion what was the most significant beer news event that occurred in 2018?
Fisher: The addition of New England-style IPA to the GABF style guidelines this year further legitimized the style, which was especially rewarding given how critical many of my industry peers have been of the style over the past few years. And while the addition of the style to the competition probably won't change the minds of every "get off my lawn" brewer who fail to see the merits of New England-style IPAs, the number of entries in the category for its first year are a clear statement that NE-style IPA is here to stay!
Webber, Katase: The three things that stick out: the Brewers Association redefining what it means to be a craft brewer, aluminum tariffs, and J. Nikol Jackson-Beckham, Ph.D. being named as the Brewers Association's first-ever Diversity Ambassador.
Johnson: Although most of it happened near the end of the year, I think that seeing a few more brewery equipment manufacturers, specifically some that have been around for decades, closing down is very significant news. It's not spoken about much but I know a lot of breweries have lost a lot of money through those processes and it's an extremely concerning development that we should all watch very closely.
Gleason: Unfortunately I can only think of negative news.  I guess it would be the closings of some of the bigger names that have been around.  Seems that one mistake or decision can bring anyone down. On the flip side to that, the growth of the industry is still rising.  So with a closing we are seeing 1-2 openings.
Goulding: Green Flash collapse and sale – an established national brand's fall from grace was an important case study in going too far too fast without enough brand support.
Robbings: Great question! For me it was something that indicated a change in the industry, a slowing maybe, which was a small but incredibly loved brewpub called Naked City in Seattle announced it was closing. Naked City bought Reuben's first ever kegs – they were our first ever invoice – and grace (my wife and I) also personally love the place and their head brewer Don. So for them to announce they're closing was a big shock and a realization that times are changing.
Luke: Regional brewers slowing down as far as production goes. It's showing a trend that a lot of us have seen on the ground floor – beer is becoming more local – hyper-local – and that the game plan of rapidly grow, expand, & conquer is not always necessary, nor successful.
https://www.instagram.com/p/BrqmbRpBZPp/
What is the biggest challenge for the industry in the upcoming year?
Fisher: The flat-line growth of craft beer in the U.S. over the past few years has had a fairly significant impact on our industry, and large regional breweries have been hit especially hard so far. I think we'll see some mid-size and small breweries affected more by slowed growth in 2019, and every brewery will need to be even more strategic about the way they approach growth and expansion in the years to come.
Webber, Katase: One challenge that applies to the entire industry is continuing to convert and keep new customers. The big wins are over. We all have to work harder and smarter, remain creative, and bring our A-game in both beer quality and experience.
Johnson: I think that, as all of our cities get more breweries, we'll run into the same issues that a lot of craft beer bars have run into over the last five years. Your tasting room is your best point of sale, and while I think people will continue to bar hop to a lot of breweries, I think we'll find some retail fronts begin to pull away over others. I think that customer service and experience is going to become more and more valuable to craft breweries.
Gleason: I would say the biggest challenge for the industry is to keep the customer intrigued.  So many breweries producing great beer, it may be hard to stay relevant. Also, with the amount of openings, shelf space is being reduced.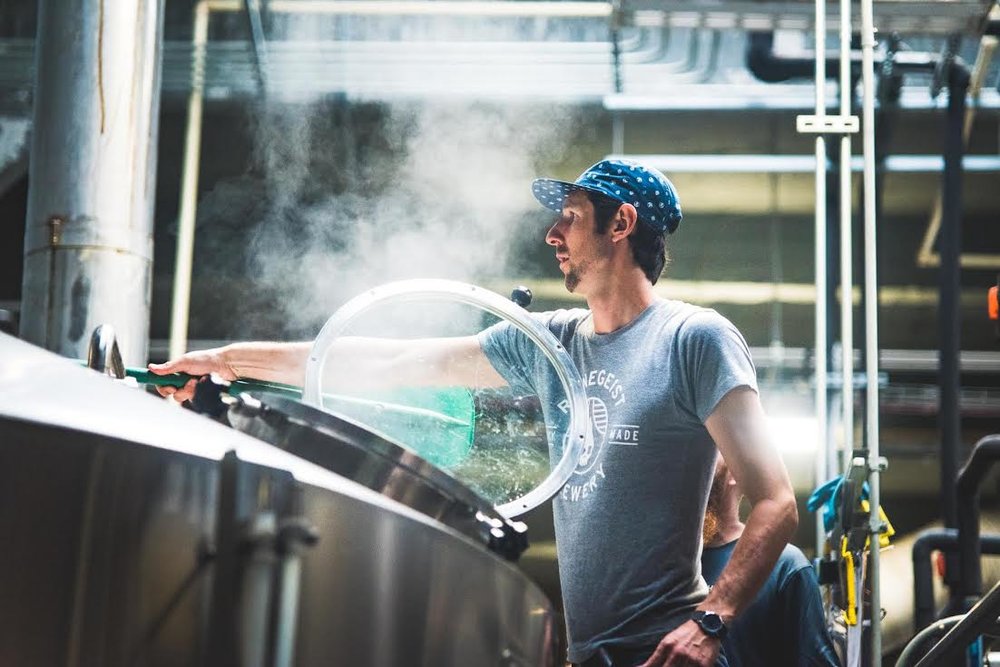 Goulding: Slower growth with increasing competition means you've got to have a refined plan, strong and clear brand message and strong team continuing to build relationships in the streets. Another challenge would be blurring lines about what is "beer" can dilute what brands stand for. Seltzer is an opportunity, but also may devalue a craft brewery's brand strength if not executed properly.
Kemper: Keeping beer lovers adventurous by offering a variety of beers they may have never had before and educating them about the styles!
Robbings: Beer's biggest challenge in 2019 is a big one – the need to grow the craft beer category as a whole.  With a few years of single-digit category growth but brewery numbers growing at 20% plus, you can see the strain the lack of category growth has placed on a number of larger brewery sales slowing, and the increasing closure rates across the industry as a whole.  For beer to be successful, we need to have good category growth – which means the beer industry needs to help create new occasions to drink beer.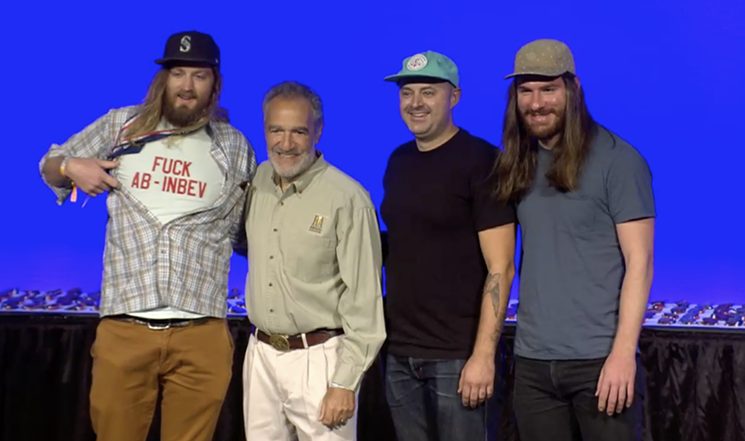 Luke: The change in the Brewers Association's new definition, and whether small brewers are ok with that. Right now, we need support behind smaller, local, independent brewers that make beer – not cider or soda or alcopops. There are 7000+ craft breweries in the country – and roughly 6,990 of those all have a lot more in common with each other than the largest few.  The line is constantly being blurred with what "craft" is – and ABi is happy to confuse and water down semantics (just like they do with their beer – zing!) so that the drinker cares less about the source of the beer. This change in the definition doesn't help our case, in my opinion.
---