2 Comments
2 Days, 2 Nights | Green Bay Craft Beer Scene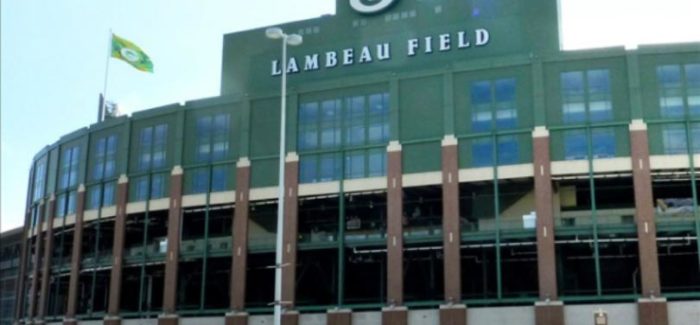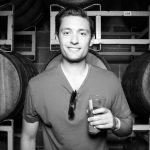 Green Bay, Wisconsin (aka Titletown, U.S.A.) offers visitors an appealing combination of beer, brats and football. I'm a huge Packers fan, in fact, my recent visit to Green Bay signaled my 20th straight pilgrimage to Packers training camp. If you travel to Green Bay, you'll find that the residents religiously follow the Packers during the season, through the offseason and into training camp. And while the Packers offer cheeseheads the best show in town, the beer scene in Titletown is also something worth cheering for. Here is what you should see and drink when you're in Green Bay – preferably for a Packers home game.
Friday
Friday evening is ripe with possibilities, but if you're looking for some local craft brews to satisfy your craving after a long drive, I recommend hitting up two brew spots less than 2 miles away from each other that are right by the bay: Noble Roots and Stillmank Brewing.
I first experienced Noble Roots at the Door County Beer Fest and came away thoroughly impressed by their Noble Roots IPA flagship and Blonde Belgian. Once you step into their quaint brew pub on University Ave, you immediately get the feel that this is a popular neighborhood joint. The area is small, indicative of their recent origin, but the beer is stellar. Along with the two mentioned above, I highly recommend you try out their delicious Blueberry Cream Ale, which is equal parts light and smooth with highlights of blueberries throughout. Even better—they actually put blueberries into your beer.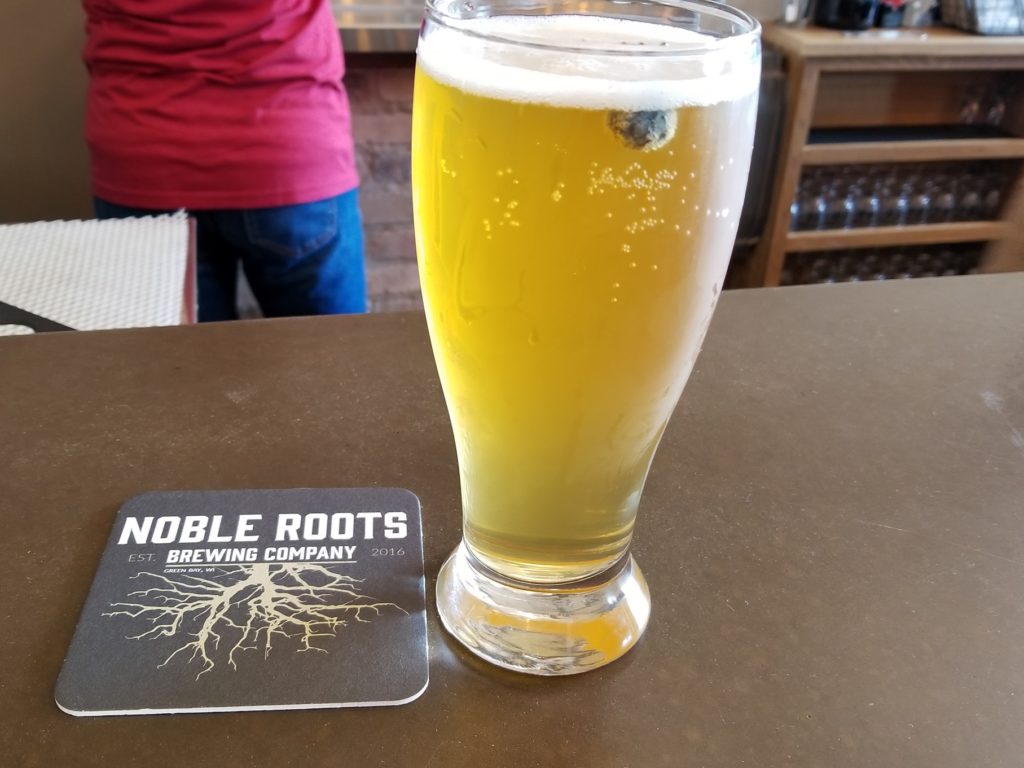 Next up is the popular Stillmank Brewing, which churns out canned delights like Wisco Disco and Awesome Sauce. I've had Awesome Sauce in a can, but I have to say, having it on draft just made the fruit notes that much more prevalent—you could really taste the cherry. Awesome Sauce does a great job of balancing sweet and sour, making it one of the more complex fruit-focused beers you'll try. Worried about seating? Don't be. Along with large picnic tables, a patio, and bar seating, Stillmank also gives you the option to actually drink beer in a designated space inside of their brewery (below), which is pretty cool.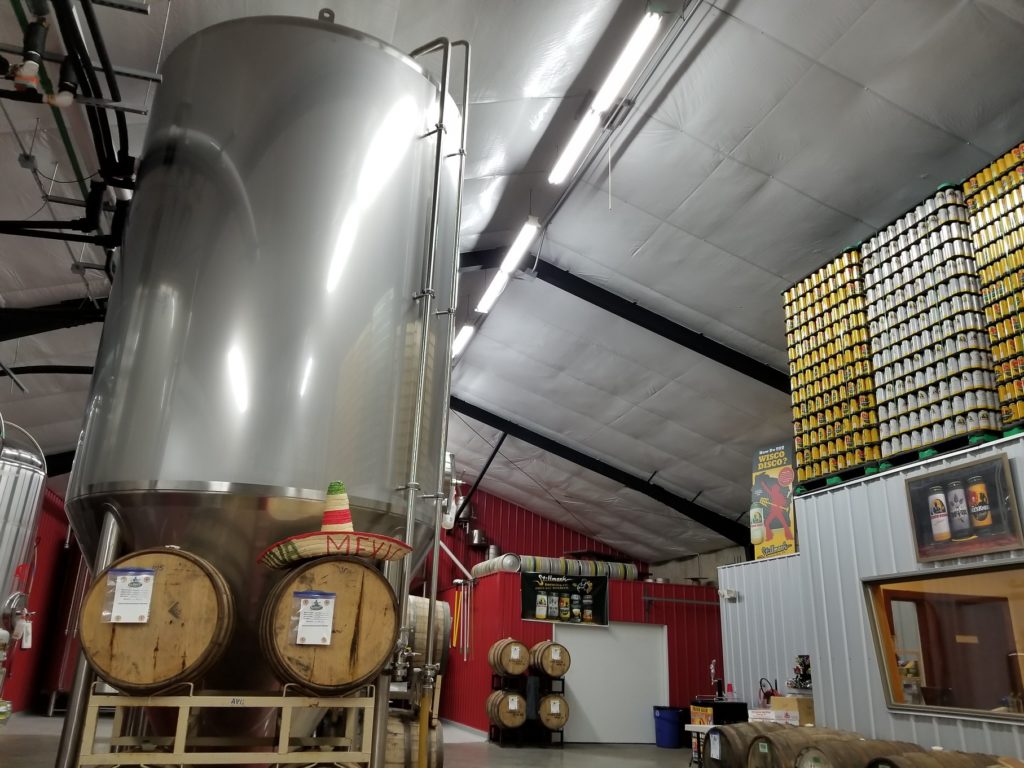 After you've gotten your craft beer fix, make your way down to local artisanal hot spot, The Cannery Public Market, for a light dinner and night cap. The Cannery focuses on locally-sourced American cuisine that is both approachable yet sophisticated. Check it out.
https://www.instagram.com/p/BSOygV2ldDh/?taken-by=thecannerymkt
Saturday

If you're feeling a little groggy on Saturday morning, my recommendation is hitting up the links at the local UW-Green Bay college golf course. The tree-lined course plays narrow and punishes you for wayward shots so best ball might be the best way to play. For aiming fluid, the course offers a great cooler deal (6 beers for $15) that gives you access to a bunch of local canned options, including Ale Asylum Hopalicious and One Barrel Penguin Pale Ale.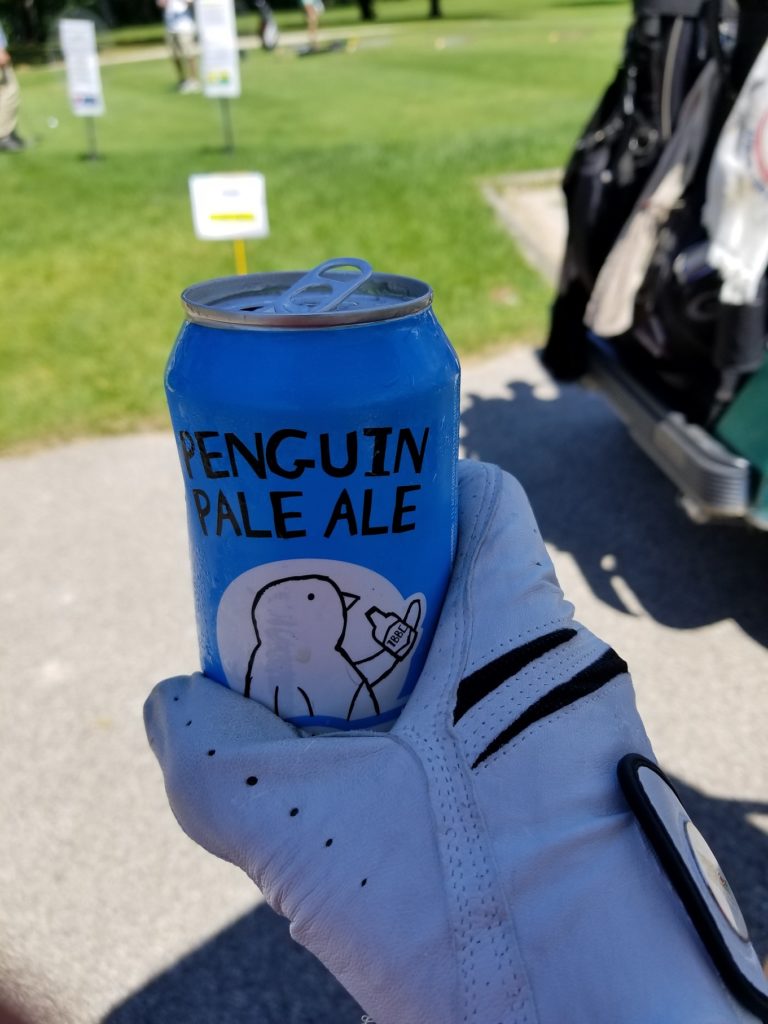 Once you're filled out your scorecard, it's time to make your journey to the hallowed halls of Lambeau Field. But before you get to the green and gold gates, you'll need to check out the 'Sconnie craft beers of Badger State Brewing, which is about three blocks away from the stadium. Along with an awesome expanded patio where you can brush up on your cornhole skills, Badger State also offers some really great beers, my go to at the moment: Buzzy Badger Coffee Ale. If you have time on the walk to the stadium, the newly-opened Green Bay Distillery is also an appealing offer for the liquor lovers in your life.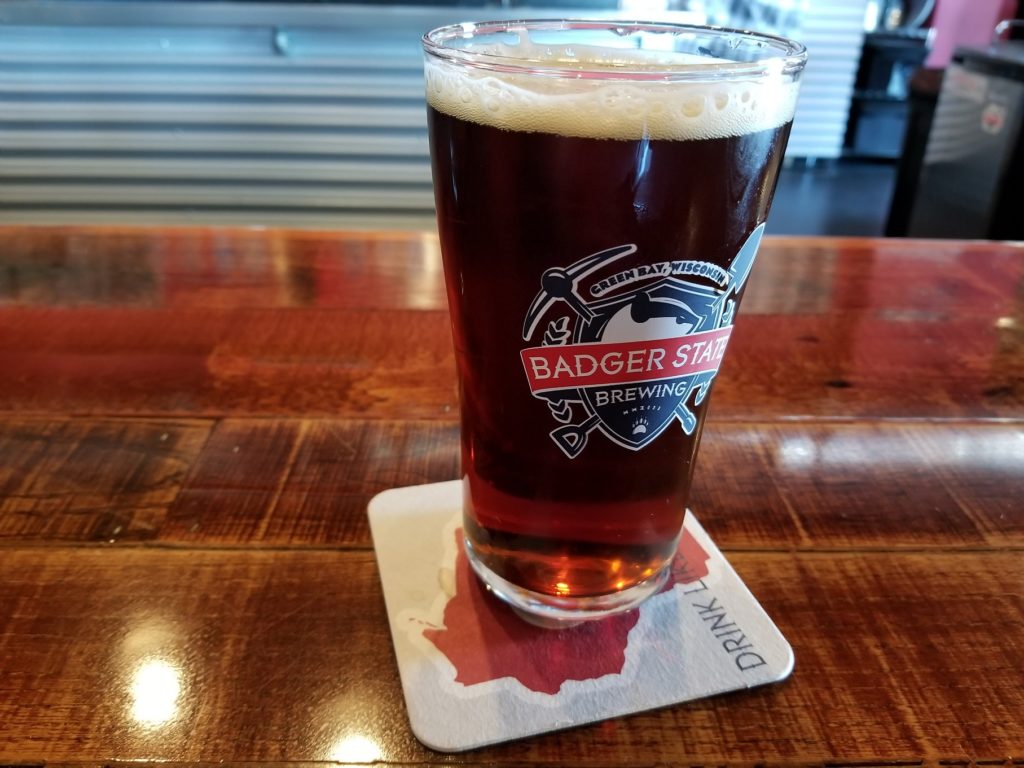 Once you've completed the long three blocks, it's time to get immersed in the history of the Green Bay Packers via a tour of Lambeau Field. Along with learning a bunch about the origin of the Packers, you also get to ogle at the trophies in the Hall of Fame and walk onto the hallowed grounds itself.
After the tour, it's time to check out the new Titletown District adjacent to the stadium, which is a huge strip of land aimed at making a trip to Lambeau a destination visit. One of the new buildings in the district is the massive Hinterland brewery and pub, just steps away from the Oneida Gate of Lambeau. I got to check out the new Hinterland spot recently and came away thoroughly impressed. Along with a beautifully designed structure that makes it look as much beer hall as it is brew pub, Hinterland offers a wide array of great football-focused food options perfect for a game day lunch, including delectable wood-fired pizzas. The best companion to pizza: the lightly hoppy and decadently smooth Hinterland Nitro IPA, fittingly served in 16 oz glass steins.
How close the new @hinterlandbeer brew pub is to Lambeau Field 👀👀 #PackersCamp @PorchDrinkingCO pic.twitter.com/9FXfLNPok4

— Taylor Laabs 🍺 (@TaylorLaabs) July 27, 2017
If you have time for a drink post-meal, make your way over to the newly opened Kohler Lodge and their scenic 5th story patio which gives you a beautiful sight line of Lambeau Field along with the rest of Green Bay.
After taking in the scenes, it's time for dinner. Sticking with the down-home football-focus, head to the quaint Green Bay treasure known as Al's Hamburger Shop. While this burger-favorite might be low on seating, the burgers they serve are high on flavor and consistently generate rave reviews from Green Bay residents.
Sunday

The culmination of your Green Bay trip should include experiencing the sights, sounds and beers present at a Green Bay Packers home game. If it's a noon kickoff, you'll see people tailgating at the stadium by 8 a.m. at the latest, because Packers fans know that the game is only part of the festivities—tailgating is a full experience in its own right. To ensure you're fully prepared for a parking lot party, you'll need to make sure your cooler is stocked with some cold craft brew cans (New Glarus is always a good choice) meat, snacks and any games you'd like to play before the Packers take the field.
Just the essentials for @packers #TrainingCamp pic.twitter.com/eWTzjOayxy

— Taylor Laabs 🍺 (@TaylorLaabs) July 29, 2017
While tailgating isn't something unique to Packers' gameday, once you experience the festivities at Lambeau's parking lot I think you'll find that few fan bases do tailgating better. Post-tailgate, you'll head into the stadium to hopefully cheer on a Packers victory – hopefully there are a lot of those this year.
These are my thoughts on what to see and do when you're in Green Bay for a weekend. As you can tell, craft beer and good food are paramount, but it's most about enjoying these things, and maybe a Packers game, with family and friends—as they make any experience that much more memorable. Cheers!
Feature image courtesy of NBC 15
---