2 Comments
Why the Craft Brewers of Green Bay are Some of the Packers' Biggest Fans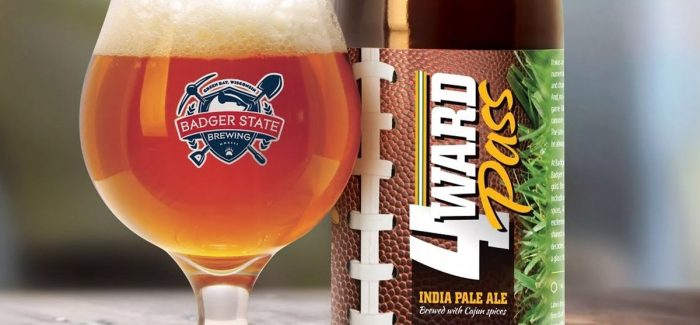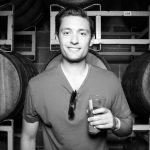 Wisconsin is known for its cheese, beer and football. Green Bay, Wisconsin's third biggest city, is simply known for the Packers. Dubbed Titletown USA, Green Bay has been home to the Packers for ages (the team will celebrate its centennial next year). The team is also a massive business boon for the city thanks to the tourism and additional business opportunities it brings to the small port city.
Packers football Sundays have also become big business for Green Bay's small, but growing, craft beer scene. Two breweries, Badger State Brewing and Hinterland Brewery, are strategically positioned within a quick walk from the hallowed grounds of Lambeau Field. Stillmank Brewing Company is a bit farther away, but still sees a good deal of added foot traffic during any Packers' home game weekend. We spoke to the owners of each brewery for an assessment on how the Packers have impacted their business.
Opened in 2013 in the heart of Green Bay's Stadium District, Badger State Brewing has found success from their uniquely Wisconsin brand and close proximity to Lambeau. The brewery has a huge amount of space, including a large parking lot for tailgating and events, a spacious taproom with adjoining patio and a recently opened Barrel House which hosts private events and overflow on game days. Their location, along with their 20+ beer tap list that includes a delicious Milkshake IPA series and several crushable lighter beers, consistently generates large crowds on Packers game days.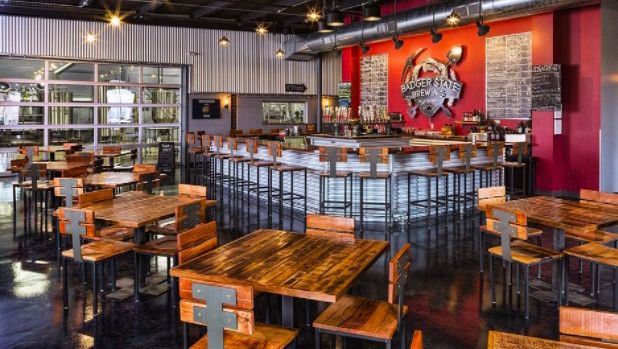 "Sunday sales definitely see an uptick depending on what time the game is. Late games tend to generate larger tap room crowds for Badger State, however even for the early games people start tailgating around 7 a.m.," said Andrew Fabry, Badger State's President and Founder.

While Sunday games generate the lion's share of attendance, Fabry noted that the Packers' attempt to make Lambeau Field more of a weekend destination (thanks to their newly launched Titletown District) has helped Badger State as they look to stand out among the typical bar scene straddling Lombardi Avenue and Holmgren Way.
"We've really become a destination brewery in the last few years because of all of the amenities and different spaces we offer to guests," Fabry said. "The crazy thing is that our neighborhood doesn't even have sidewalks and people still find us!"
And while they boast one of the more robust on-site tap lists in Wisconsin, Badger State has also participated in a variety of one-off beers to honor the great state of Wisconsin including an IPA dubbed 4 Yard Pass that used four different hops to commemorate the Hall of Fame induction of Green Bay's famed #4, Brett Favre.
While Badger State might be situated a few blocks away from the stadium, Hinterland Brewing's new Titletown District location is located in the shadow of Lambeau. Hinterland's initial location opened in downtown Green Bay in 1995, but their newer location in the Packers' booming Titletown District that runs adjacent to the stadium officially opened last year.
When the Packers come calling on a joint business venture, you have to pick up the phone. This notion was amplified when founder Bill Tressler got word that Hinterland would become a vital part of Titletown, which also includes a massive sliding hotel, premium hotel, fan experiences on gameday and many soon-to-be-announced amenities that aim to launch Green Bay as a year-round tourist destination. Located just a rock's throw from Lambeau Field, Hinterland boasts massive floor-to-ceiling windows, a Wisconsin hunter-esque vibe, good food and a cozy patio with great views.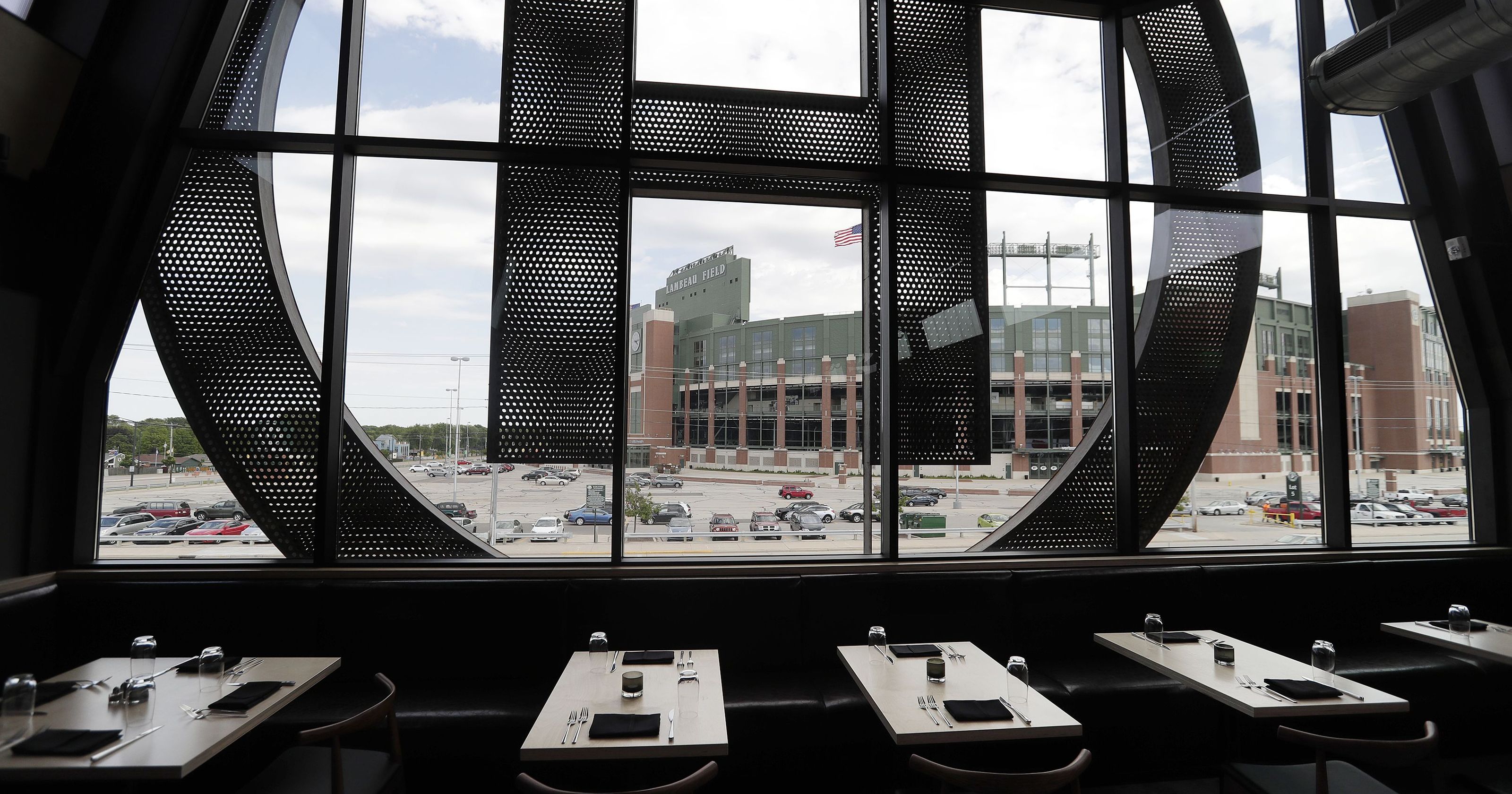 According to Tressler, the move to the new location has been a predictable boon for their business.
"Sales are multiplied by roughly six times on Saturday and Sunday during a home game weekend," said Tressler. "Over the weekend, we'll see probably upwards of 2,000 people per day both Saturday and Sunday. It's probably three to four times our normal pattern."
Located east of Fox River, a few minutes drive from downtown Green Bay, Stillmank is the farthest of the three from the stadium but they still see a considerable rise in foot traffic when the Packers play. Founder Brad Stillmank attributes the increase to the fact that many visiting football fans come into Green Bay for a full weekend and look for things to do outside of visiting the Stadium District on Friday and Saturday.
"Many of the out-of-town guests that come for football are seeking out local food and beer," Stillmank said. "We see a significant lift in sales during home game weekends as most retail typebusinessess do in Green Bay."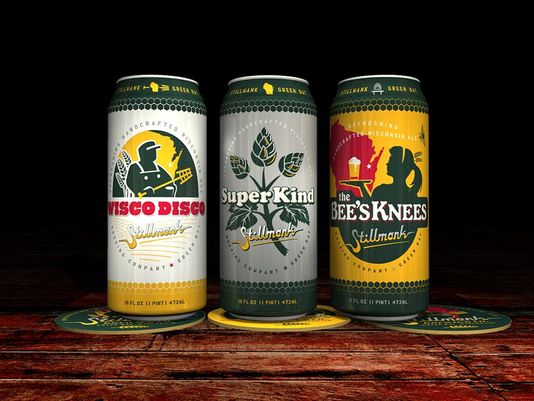 Another reason Stillmank sees a big influx of patrons on Friday and Saturday: They're closed on Sunday so their staff can don their own cheeseheads and cheer on the Pack. Along with a passionate staff, Stillmank makes a few specific beers for the avid Packer fan including their popular Green Bay IPA. Stillmank also shared that they are making a bourbon barrel-aged porter in collaboration with star defensive end Nick Perry, who is an avid bourbon fan and actually curated the bourbon barrels used in the aging process. I have a feeling that the new release will pair well with the sub-zero wind chills that often accompany many Packer home games during the dead of winter.

While all three breweries noted just how impactful the Packers are for their business, both Badger State and Hinterland noted that craft beer is still new to the Green Bay scene where Miller Lite and similar light Lagers still reign supreme. While it may be a bit of an uphill battle, there's no denying that a solid craft beer from any of these breweries pairs well with a perfect spiral from Aaron Rodgers. I have a feeling both the football player and the breweries will experience increased success this season. Cheers!
Feature image courtesy of Badger State Brewing
---