No Comments
Sour Series: Company Brewing | Alphabetical Order (Pink Guava Gose)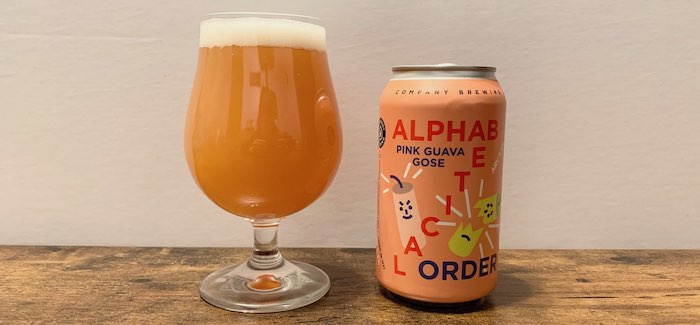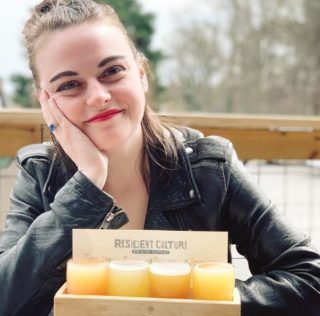 The growth in popularity of Sours the past couple of years in the craft brewing community has been extremely exciting for the woman who shoved sour gummy worms in her mouth by the handful as a child. While Sour Ales may not get the love and acclaim as Barrel-Aged beers do, they should be recognized as a beer style that takes creativity and patience, not to mention access to interesting ingredients. One such brewery taking risks with their Sours and Goses is Company Brewing, based out of Milwaukee, Wisconsin. Recently, I enjoyed Alphabetical Order, a Pink Guava Gose that originally started as a collaboration beer with Component Brewing. 
First brewed in the summer of 2018 with Component Brewing as a fruited sour for the season, it became popular enough that they began canning in summer of 2019. They already had a base beer from the goses they had been brewing previously, so by adding the Pink Guava, they were able to brew Alphabetical Order. The base is kettle-soured using naturally occurring lactobacillus found in crushed malt, and salt is added to the brew in the kettle
Alphabetical Order, with an ABV of 5.3% and an extremely smooth mouthfeel, may not seem like the beer you'd enjoy during the winter. However, a beer like Alphabetical Order deserves to be enjoyed year-round. Peach and pink in color, Alphabetical Order is able to balance sweet and sour very well, especially considering the guava. As a Sour fiend, many guava-focused Sours tend to lean towards the sweet side, unlike this beer. The first sip is full of flavor, with the hit of guava and salt that you would expect out of a Pink Guava Gose. 
View this post on Instagram
Brewing members of the Company Brewing team include George Bregar, owner and head brewer, and brewers/collaborators, Ryan Bertolas and Ron Hockersmith. Speaking with Bregar, he mentioned how previously, they had been brewing an Oyster Gose that was surprisingly popular, even a "borderline signature beer" for Company Brewing. They also had brewed a Celery Gose before. Since Company Brewing had been brewing sours consistently, they built a dedicated vessel just for souring. This maintained a specific temperature for souring with lactobacillus, which Alphabetical Order is soured with. 
The name of the beer came about because Alphabetical Order was originally brewed as a collaboration with Component Brewing. On a list of Milwaukee breweries, Company and Component are right next to each other, hence "Alphabetical Order". As far as the label design, that comes from Nat Pyper, Company Brewing's graphic designer. Packaging and design aesthetic are more important than ever with canning and distribution being the main source of income for many breweries, so something that grabs the consumer's eye is imperative.
Company Brewing is distributed through General Beverage in the Milwaukee and Madison markets, and their brewery is open for pick-up and dine-in as of publication.
---