Company Brewing Archives – PorchDrinking.com
February 24, 2021 | Emma Wargolet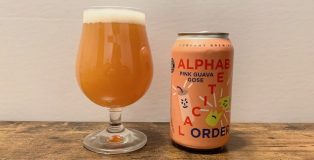 The growth in popularity of Sours the past couple of years in the craft brewing community has been extremely exciting for the woman who shoved sour gummy worms in her mouth by the handful as a child. While Sour Ales may not get the love and acclaim as Barrel-Aged beers do, they should be recognized as a beer style that takes creativity and patience, not to mention access to interesting ingredients. One such brewery taking risks with their Sours and Goses is Company Brewing, based out of Milwaukee, Wisconsin. Recently, I enjoyed Alphabetical Order, a Pink Guava Gose that originally started as a collaboration beer with Component Brewing. 
June 4, 2019 | Adam Rozanas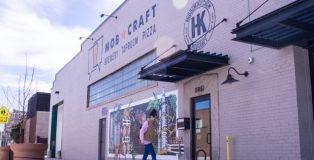 It's been a few weeks now since we made a quick beercation to Chicago and Milwaukee.
We thought about compiling all 17 breweries we visited into a single post but decided that wouldn't be any fun to write or for you to read. We considered highlighting our top five favorite breweries in each city, but thought that would be too cliche. Instead, in a moment of clever wit, we decided to feature three breweries: the first brewery we visited, the funkiest brewery and our favorite brewery in each city. We hope you enjoy "Eff" Milwaukee!