No Comments
Brauhaus Hartmannsdorf GmbH | Döllnitzer Ritterguts Gose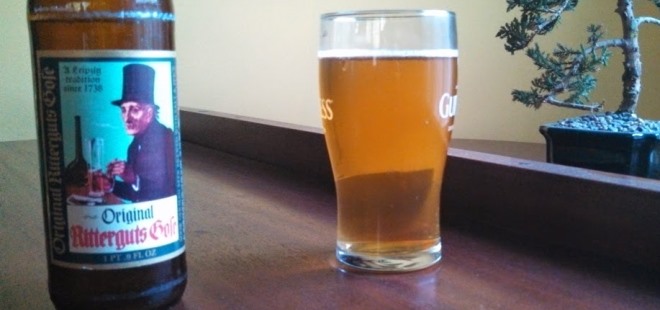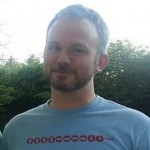 Döllnitzer Ritterguts Gose
ABV: 4.2%
I think I'm biased against 'summer beers.' I don't dislike them on philosophical grounds: I love a good Helles, and summer Sundays practically beg for <5% brews in an ice bucket (when they beg for brews at all). But the beers of summer tend to attract gimmicks that I don't especially like, and that information informs my opinion – fair or not. Every summer I find myself surfing the chilly beer cave of a local packie, mentally un-checking more bottles than I've dismissed in the past eight months. Sunflower label? No. Hoppy wheat? No. Apple Crisp whatever? Uh, no.
Arcane-looking German fellow with a tophat…?? Check-a-roo.
The Gose is a traditional German sour beer brewed with salt and coriander. If you're inclined to skip to the ending for spoilers, I'll help you: it's good stuff.
My bottle of Ritterguts Gose poured a translucent hay color, akin to a wheat beer, with a frothy white head that faded quickly. The aroma was light, and briny (really! Stick with me here) with shades of lemon citrus and bread. More serious Gose drinkers have told me that there is nothing quite like the smell of a Gose, but I haven't had enough of the style to know. It's delicate, and I didn't notice that it stood out.
I sipped. Foremost, Ritterguts Gose is pleasantly sour. It's tart for sure, but it doesn't have an intense pucker. The brew reminds me of lemonade with a dry finish, like lemon rind; that'll be the coriander. The citrus tone is complicated by a brined, yeasty middle that tempers and compliments the sharp highs. The flavors swirl and fizz on your tongue. There is a lightly creamy note in the mouthfeel and the aftertaste, imparted by the yeast. The carbonation is low, and the body is thin. The overall flavor is unusual, refreshing and spritzy.
This beer represents an awesome conflict between tart and salt. It isn't sugar-sweet at all, but it appeals to me like candy. Instead of the molasses-stickiness of a doppel, though, Ritterguts Gose has a snappy freshness. It's a little funky, a little arcane… like the guy on the label. Originally, these beers were bottled in a completely weird container that resembles an upright turkey baster; I wish they would bring those back, because they're perfect for this.
The Gose style isn't as common as your porter or even your Märzen, but it's been on the rise.  You'll find the Ghost Gose at Country Boy in Lexington, KY, for example. The Gose style is great for summer, and it is great for breaking the summer-beer-bias that your curmudgeonly IPA/stout/barrel-aging fan is likely to share. We can't be perfect, after all.
If you've ever shaken your head at a sunflower label, you need to try Ritterguts Gose.