No Comments
5 Takeaways from SAVOR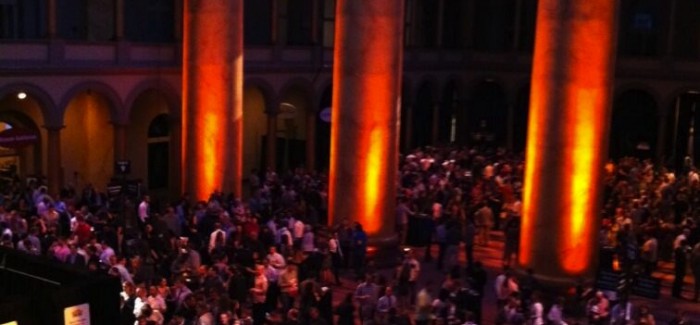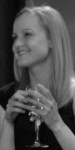 PorchDrinking had a great time at SAVOR this weekend and we won't bore you with the beautiful ambiance of the National Building Museum, the delicious cheese spread or the interesting hodgepodge of business suits, stilettos, tattoos and beards.
Here are some quick-and-easy takeaways from the fancy, two-day event that brought brewers from across the country to the nation's capitol.
1. Looking for a business investment? Barrels. During the barrel-aging salon hosted by FATE Brewing Co. (and previewed earlier in PorchDrinking), we tasted some fascinating bourbon- and tequila-aged beers. Both owner Mike Lawinski and brewer Jeff Griffith said barrels are tough to come by, notably tequila barrels. They don't brew beer specifically for barrel aging, they said. If they get a barrel, they toss their beer into it and wait for the magic.
2. Capitalize on the week. SAVOR just isn't a two-night event; it's the special tastings and speaking engagements hosted by bars across the city that really add clout. Brassiere Beck hosted a Brewer's Art and Brasserie d'Achouffe happy hour that was breezy, delicious and affordable. We're looking forward to All 'Ale the Ladies meet-and-greet at the Black Squirrel on Sunday night, with D.C. beer writer Tammy Tuck and an impressive who's who of the female brewing world.
3. D.C. brewers have some awesome ideas in the works.  Favorites from across the DMV (District-Maryland-Virginia) were well represented at SAVOR and showing off their upcoming brews. Bluejacket had a new release, Bourbon Barrel-Aged (yes, barrel aging was a theme) Burning Bush, that was definitely a favorite of the night. It is a tripel, seasoned with lemon bergamot bush and refermented for six months.
4. It pays to get nerdy. It's no secret that brewing draws together scientists, chemists and those who love precision and hold great patience. Many brewers at SAVOR spoke of historical recipes, new aging techniques and special hop varieties. Utica's Saranac brought out its 125th anniversary IPA, which recreated the brewery's original IPA recipe, blending it with traditional hops. The company also partners with Cornell University's Agricultural Experiment Station, explained Saranac's marketing coordinator and SAVOR beer pourer, Meghan Fraser. They love working with a grape hybrid from the university, Traminette, for some of their blends.
5. An IPA is not just an IPA. Perhaps it was ignorance on my part, but an IPA is not just an IPA. SAVOR featured the style in all of its varieties, from coffee IPAs to black IPAs to imperial IPAs. Americans seem fixated on the style and the brewers are definitely feeding the desire.