15 Comments
Why I'm Done Cellaring Beer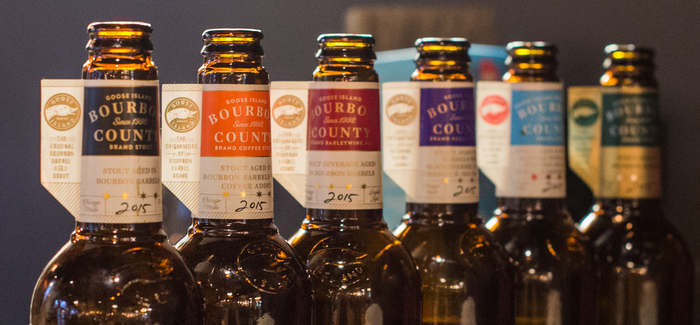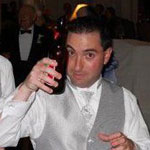 It's uncommon to get Jester King Brewery beer here in Chicago. When a bottle shop got a rare shipment in last year, I jumped on the opportunity and bought three bottles. I got the bottles home and instead of getting them chilled to drink, I put them away in my "cellar." Well, I'm done with that.
My New Beers Resolution is to quit cellaring beers and holding onto them for years. It's become a silly obsession and it's begun to ruin beer for me. Those Jester King beers I was so excited to get; when I opened one up about 18 months later it was no good. This wasn't the brewery's fault, it was my own. I was so excited to get the beer, why didn't I drink it sooner?
While there are a handful of beers that are designed to be aged, and typically the bottle states that, these Jester King beers had no label. The brewer wanted me to drink them now, but instead I thought that by putting them away I could improve how the beer tasted or change the flavor profile. 
If a Michelin-star chef put his signature dish in front of you would you add additional condiments to change the flavor? Of course not – you want to try the dish as this expert has created it.
Beer is no different.
A brewer is much more knowledgeable about creating beer than me. What they produce in the bottle is their interpretation on the finished product they want their customers to enjoy. By aging and cellaring the beer you've changed the product and the vision that brewer had.
And while many people gravitate toward aging big barrel aged gems or wild sours to allow the beer to mature and come into its own, the truth is that those beers are ready when the brewer decided to release that beer.
Craft beer drinkers go on elaborate quests to get these rare bottles and decide to try aging it instead of enjoying the beer. They are hoping to change that flavor profile the brewer has worked so hard to create. That's not going to be me anymore.
So now as I go through my little "cellar" of beer I'm sorting through old bottles of Bourbon County Stouts, Big Hugs and Dino S'mores and making sure when I get a bottle, I drink it or bring it to a bottle share within a few months. Sure, I won't have verticals anymore, but that loss isn't going to stop my resolution this year.
Being in Chicago I'm lucky to be around so many craft beer events. I have access to verticals and old beers several times a year. Do you know how many times I could have had 2014 Bourbon County Prop? At least three.
I'll let someone else be responsible for properly aging and storing beer. With so many breweries having issues with their beer I don't want to sit on a beer for a couple of years only to open it and realize it's no good. What a waste.
The funny thing is, that as I've told people about my resolution they agree with me and want to do the same thing too. Are more people thinking the same thing and we just assume that when we get these bottles we have to age them because that's what you do?
Is the lure of holding onto bottles simply to trade or sell them in a few years when their value has hopefully increased? After looking through the many beer Facebook groups I'm a part of that's what it seems like.
There's so much great craft beer being produced right now. You'll never be at a loss to find a great stout or new juicy IPA to crack open. While I know some reading this will think I'm wrong and will continue to cellar their beer, I hope that there's more opening of bottles and less of closing the cellar door on them.
---