No Comments
PorchDrinking Fantasy Football Recap | Week 3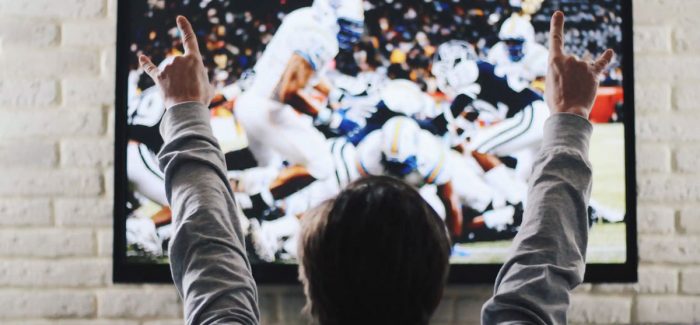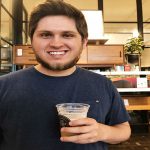 Week 3 felt like it was one of the more "expected" weeks of the season. You never really know what's going to happen in Fantasy Football, but for the most part, a lot of stars with tough matchups were kept in check, looking at you Scary Terry and, well, all of the Chicago Bears. A few fantasy managers kept their dream of perfection alive, while others, (a.k.a. me) are still searching for a W on the year. Them's the breaks, I guess. Oh, and one more thing before we move on. Justin. Tucker. How in the hell did he do that?! An NFL Record 66-Yard Game-Winning Field Goal. Seriously. WHAT?
The League (PorchDrinking & CouchSitting)
Just to get on the same page, here is the low-down of the league settings. 12-Team, 0.5PPR with 3 WR instead of two and head-to-head points scoring. The top six teams will make playoffs, with the 1 and 2 Seed having bye weeks for the first round. The draft was a standard snake and the draft order was randomized beforehand. Rather than doing a traditional league pay-out, we've all decided that one amount will be donated by each person to the winner's charity of choice, as well as an amount to second place's charity, as well.
12th Can vs. TB Hoppy | Final Score 140.38 vs. 112.94
It's always frustrating when you have several players absolutely popping off, just for them to be outshined. Kyler Murray piled up fantasy points alongside leading the Cardinals on a comeback win against the struggling Jacksonville Jaguars. Alexander Mattison filled in for injured Dalvin Cook nicely to the tune of 112 rushing yards alongside 59 receiving yards on six catches. Mike Williams likely turned a few heads as his Los Angeles Chargers left Kansas City with a win, but unfortunately for TB Hoppy, 12th Can had a lineup of stars, too. Lamar Jackson was pretty average due to several –several– dropped passes from his Wide Outs, but alongside Ja'Marr Chase and Christian Kirk just proved that a consistent lineup sometimes gets the better of sporadic huge days.
Beer Pairing: Shine So Bright Fruited Sour | Sun Lab Brewing
View this post on Instagram
Dry Hops vs. Peoria It's Not That B | Final Score 112 vs. 108.98
Two undefeated teams enter, only one can exit a winner. Not really, we have ties, but you get it. The matchup was a close one, especially in the early window of games, but eventually Dry Hops was able to escape with a win. A little less than three points doesn't allow much room for comfort, no doubt, but as championship teams say: a win is a win. Is Dry Hops making an early case for it? 🤷 But either way, it's lonely atop the 3-0 mountain, I would imagine. Stop me because you definitely have heard this before, but once again, Mahomes + Kelce is a match made in heaven. Even on bad days.
Beer Pairing: Cold Mountain Winter Warmer | Highland Brewing Company
View this post on Instagram
KC in KC vs. Drink Hi-Wire | Final Score 83.64 vs. 117.94
No one enjoys seeing a player -or entire defense- play negatively come Sunday, but it's going to happen. If it hasn't happened to you yet, it's more than likely on the way. This matchup was cool to analyze, though, because it showed the polarity of outcomes when you play a defensive unit. KC in KC rolled with Washington, who are very good in coverage and have a fast and aggressive DLine, but, Josh Allen happens and he did. Meanwhile, Drink Hi-Wire rolled with the Saints in Foxboro, and at this point it seems that they would be a good defensive choice even if the game was on the moon. Or Mars. Seriously, they're playing absolutely lights-out.
Beer Pairing: Two Sides | Same Coin Hoppy Rye Lager | Arches Brewing
View this post on Instagram
The Lambic Leap vs. Yeast Mode | Final Score 92.92 vs. 109.42
So often Fantasy Football players enjoy tying success or failure to one person in the lineup. While that's totally not the case, you can at least argue it when it comes to Christian McCaffrey. I don't need to tell you how talented or insanely good he is for fantasy managers out there, but here's a reminder just in case. He left the game early Thursday Night and only put up 5.0 points, but quick math says that had he stayed healthy and put up 5 points a quarter, things might've been different. Alas, Yeast Mode's collection of Seahawks were at it again, and even though it was pedestrian for what they're capable of, it was enough to get the win.
Beer Pairing: What Could Have Been | Hacienda Beer Co.
View this post on Instagram
Crispy Lagers vs. Chicago BBAttack | Final Score 113.04 vs. 171.52
Much like a Bourbon Barrel-Aged Stout, this matchup snuck up and got us all. Crispy Lagers was 2-0 and "visiting" the winless Chicago BBattack at home expecting a win, based on records, at least. Enter stage left: Josh Allen and Company. This was just one of the weeks where the Fantasy Gods shined down on Chicago BBAttack and let points fly. Devante Adams -thank goodness- avoided injury and caught just about everything, while Emmanuel Sanders and Hunter Renfrow blew projections out of the water. In a little bit of misery is happiness, the Browns Defense helped Chicago BBAttack tremendously while wrecking havoc on his Chicago Bears. Tough spot to be in, but I'd assume the win makes it worth while especially since Chicago BBA posted the single highest score of the year so far.
Beer Pairing: Business Time IPA | Birdsong Brewing Co.
View this post on Instagram
DC STreet vs. Points and Pilsners | Final Score 110.88 vs. 83.74
Listen, when your kicker is your third highest scorer, it's a problem. Also, when your opponent only starts 10/11 positions and wins by 30, that's a problem. You overcommitted yourself, definitely not something I did. No way. Yikes. An absolutely abysmal performance, but hey in the words of the greatest coach of all time "we're on to Cincinatti." At this point, take Points and Pilsners anywhere else just don't make them keep playing for last. Big changes are coming to the preparation routine, hopefully.
Beer Pairing: Daily Routine Pilsner | The Eighth State Brewing Company
View this post on Instagram
---