One Comment
Fizzics Brings Draft Beer to the Home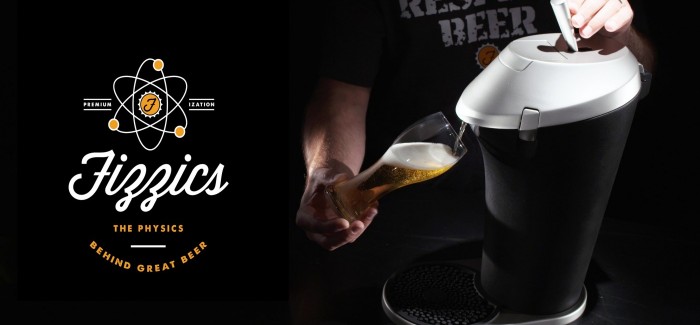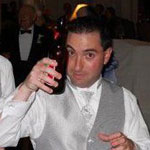 When friends get together at a bar and begin drinking beer there's no telling where the conversation might go. From rehashing old stories, to a lively debate, to pondering even the toughest of life's questions — anything goes when you're drinking with friends.
Philip Petracca and David McDonald were at Brooklyn Brewery one evening and the question was posed: Why does draft beer taste so much better than beer from a can or a bottle? Instead of drinking their beers and moving on, the two decided they needed to find out the answer. The Fizzics home draft beer system was born.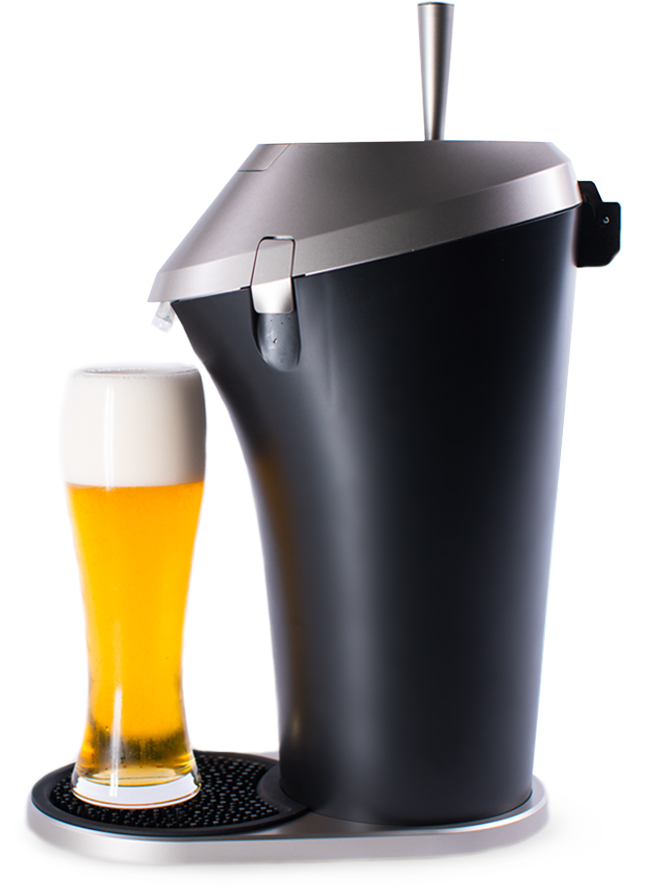 The Fizzics allows anyone at home to create the perfect pour of beer. It pours the perfect head, enhancing the flavor and giving you an overall creamier taste. Unlike other home draft products, the Fizzics doesn't use any CO2 — just four AA batteries.
"Beer is a very sensitive beverage," Petracca said. "How beer is dispensed will have a big impact on the overall flavor and taste. There are a lot of devices for spirits, cocktails and wine on how to give you the most aroma for beverages, but there really wasn't anything for beer."
Petracca and McDonald, who have a background in engineering, did countless tests on how they could get that draft beer taste at home. At first it was just for fun — the idea to turn Fizzics into a mainstream product wasn't a priority.
"It was really just for us for a personal pursuit," Petracca said. "Our wives would never let us put a keg in our homes. Not only do you need a huge space, but it's not how we drink beer. With a keg of beer, you need to drink a lot of beer."
"For 10 months we worked on it and we had a fair amount of failures," he continued. "We looked at using CO2, nitrogen, and other additives. Some of them were able to create a better quality foam, but they always altered the way the beer tasted in a negative way. We stumbled across this technology completely by accident. We implemented it and it worked fantastically. We worked for another six months to create a product that we could take to bars and breweries to test."
The technology for the Fizzics isn't simple. While the machine is easy to operate, there is a lot going on when you go to pour the beer. For users, all they have to do is put their favorite beer bottle, can, bomber, or growler into the canister of the Fizzics. They'll pull the lever towards them to pour the beer.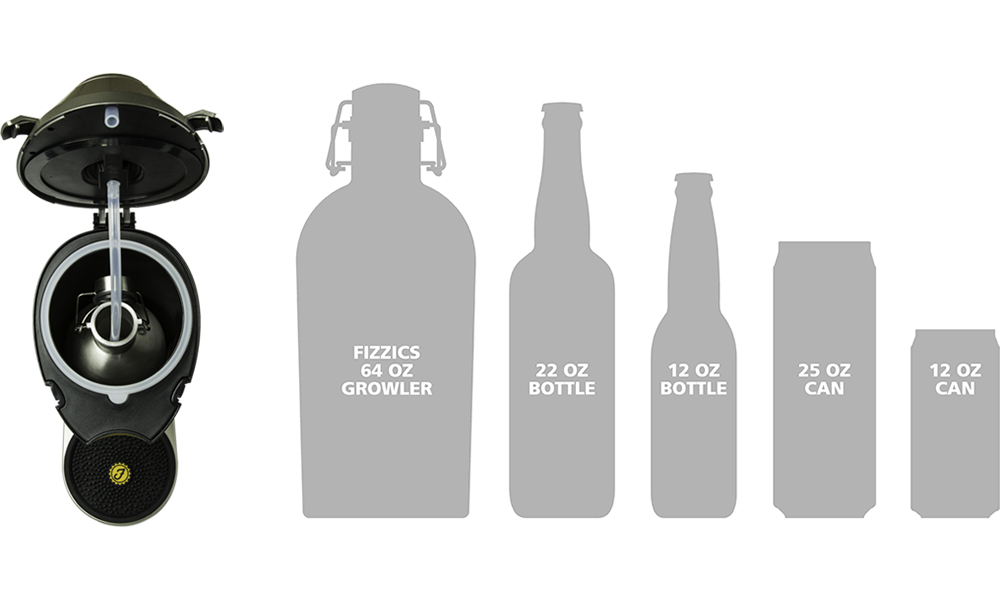 Once their glass is 2/3 full, they'll stop pouring and then push the lever away from them. When they push the lever, it will allow them to create the perfect head on their beer.
"The technology is complex," Petracca said. "To simplify it — we pour the beer under pressure. We're pushing the beer down in the bottle or can and we're monitoring the beer and making sure the beer is poured at a certain pressure. When you push the handle backwards, we're trying to give you the perfect density of foam. We want an ideal density that's going to work well across all beer styles. There is no suction. We pressurize the canister that the beer, can or growler, is in. Pouring the beer under pressure, we can control the rate of flow to maintain and enhance the carbonation."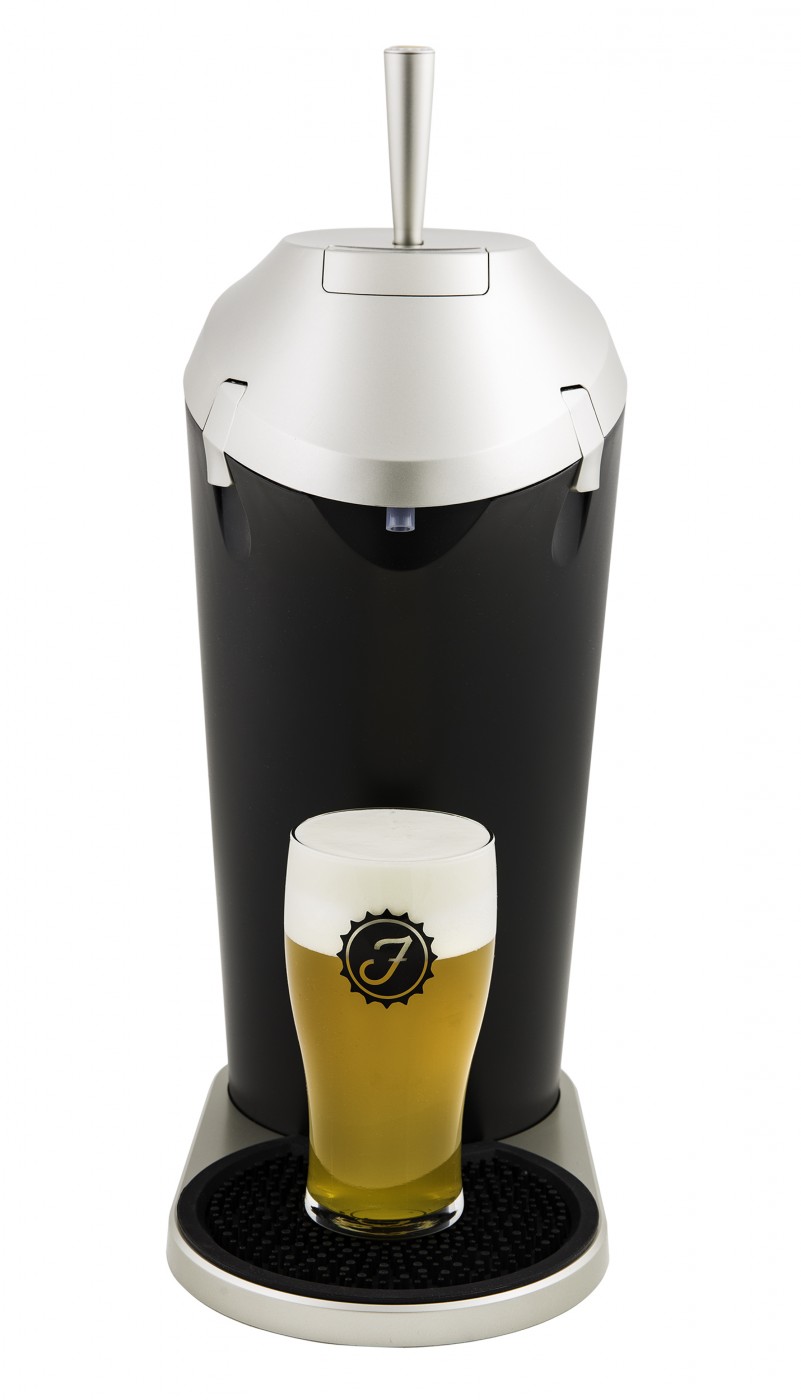 "When you push the handle backwards, we use sound to be able to control the process of the undissolved carbonation of the beer to create an ideal density of the foam. We created an oscillating sound pressure-wave generator."
The whole process from idea to product moved very fast for the Fizzics. The longest part for them was actually something that wasn't in their control.
"The longest thing for us was a lot of the certifications for all the materials we use," Petracca said. "It was very critical for us to make sure we had all the certifications because this is a product where you ingest something into your body."
With the first prototype made, they brought Fizzics to a beer festival and got a really positive review.
"We took the 3D-printed to some beer festivals," Petracca said. "It got a really great reception from not only the people there, but also the brewmasters. We left the beer festivals thinking that all we did was serve drunk people beer… so maybe we shouldn't quit our jobs yet."
To make sure the festival wasn't a fluke, the two decided to launch an Indiegogo campaign to see what kind of demand there was for their product. Would the Fizzics get the attention of the beer community, or would it be just another beer product in the market place?
The Indiegogo campaign blew past their goal in the first day. When the whole campaign was over they had raise 333% of their goal.
"We quit our jobs the next day," Petracca said.
What's been really cool about the campaign is that the company has stayed in touch with the people who supported the project.
"We had 2,000 supporters," Petracca said. "It's so amazing because we keep in touch with a lot of them. We go back to them for feedback — What do they like and what they might change in future versions? It's an amazing feeling when you get people to trust you to deliver on a promise. We had orders in 67 countries and we shipped on time and we were really proud of that. There are so many issues that can come up with a new product but we were able to get everyone a product on time."
The Fizzics is now available at several retailers. It's the #1 selling product at Brookstone, and they launched in Target a few weeks ago. On May 15th, they went into Cabela's and Best Buys as well. The price point is $169 — which is actually on the low end if you're looking at home draft pour systems.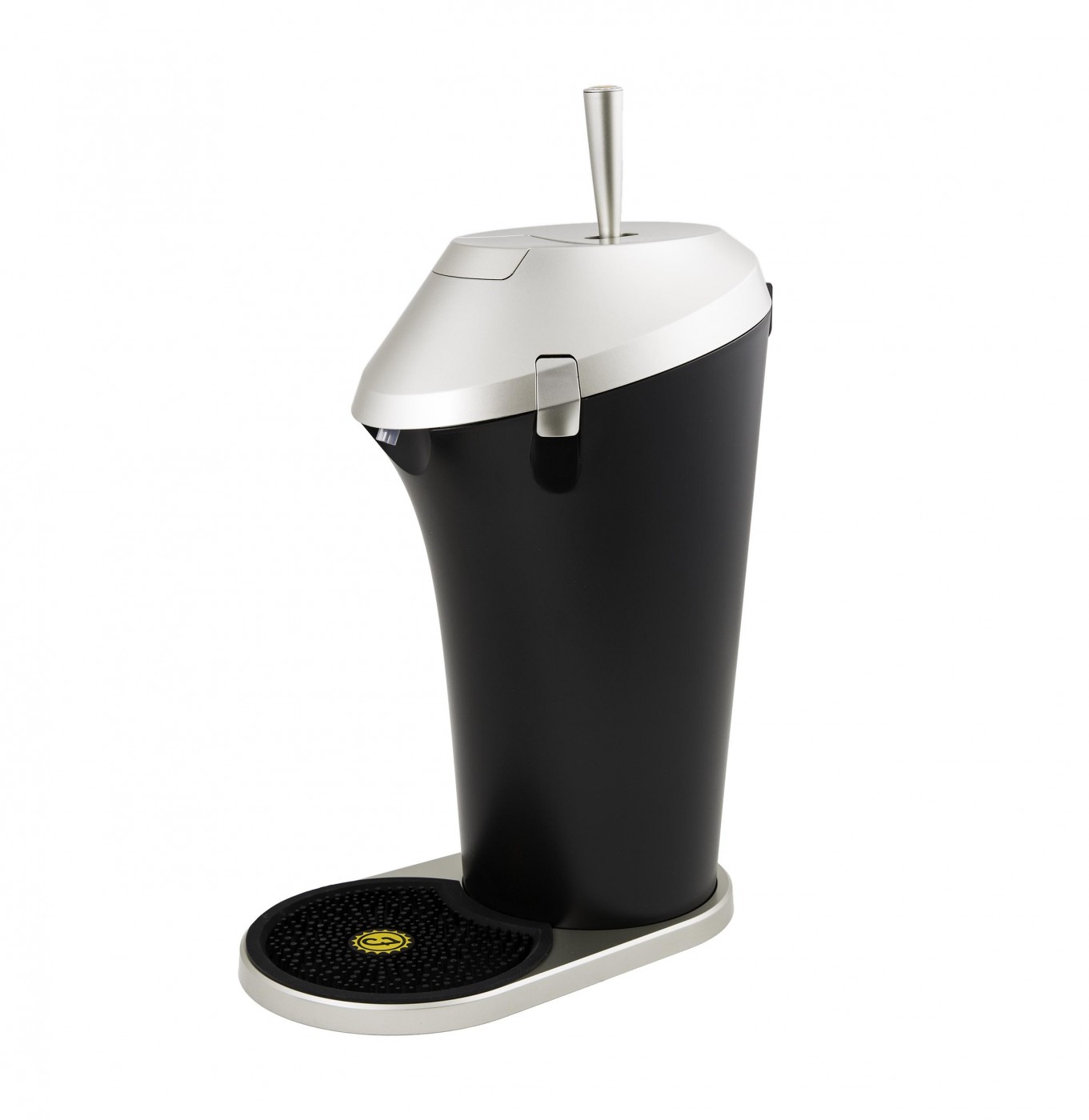 Petracca said that the product is really designed for both those who love craft beer and casual craft beer drinker.
"It's for every beer drinker," he said. "There use to be this whole mystique around pouring a beer. To be able to go buy a 6 pack or a bomber and go pour it correctly, easily, and allow anyone to do it — that's what we're after."
With a team of full-time employees based out of the Newark, NJ offices, Fizzics hopes to continue to grow and show more and more beer drinkers how they can get the perfect beer at home.
"Everyone who works in the company is super passionate about beer," Petracca said. "We're ushering in a greater appreciation for beer. Beer should be respected and it shouldn't play second-fiddle to wine and the other alcoholic beverages. We're happy to be a part of the beer renaissance that is taking place." 
MIKE ZOLLER IS THE MIDWEST EDITOR FOR PORCHDRINKING.COM. FOLLOW HIM ON INSTAGRAM: @CHICAGOBEER AND PORCHDRINKING CHICAGO'S TWITTER FEED FOR THE LATEST CHICAGO CRAFT BEER NEWS: @PORCHDRINKCHI.
---