No Comments
Elsewhere Brewing | Save the Sacks Helles Lager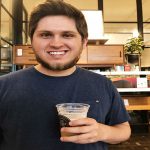 There are plenty of blurred lines when marketing in the craft beer industry, but when it's tastefully done a beer can really stand out in the crowd. Atlanta's own Elsewhere Brewing once again nailed that feat with the new release in their "Beer For a Cause" series. The new release in the series, Save the Sacks Helles Lager, takes testicular cancer to heart and in an obvious way. Save the Sacks was released on the first of April, which is testicular cancer awareness month, and it's no joke.
Sure, the first aspect of the beer that will undoubtedly grab your attention is the hilariously tactful label (designed by Baily Crawford @b.drawford). It's, uh, nuts if you'll pardon the pun. One other unforgettable bonus of the label (collabed with Stomp Stickers) is the peel-off sticker that prominently displays the beer's namesake.
View this post on Instagram
It's an important cause, and Elsewhere Brewing's goal is to "raise money for treatment, education, and support for the issue. A dollar from every can sold will be donated to the Testicular Cancer Foundation."
At this point, the label probably sold you on appearance alone. However, if there's any hesitation that'll all disappear as soon as you see how damn gorgeous this beer looks in a glass. The perfectly crystal clear body of Save the Sacks is topped with a heady bright white foam cloud that pillows on top of the glass and simply looks stunning. If you wanted to, you could literally read through this beer which should get every Lager Nerd out there excited.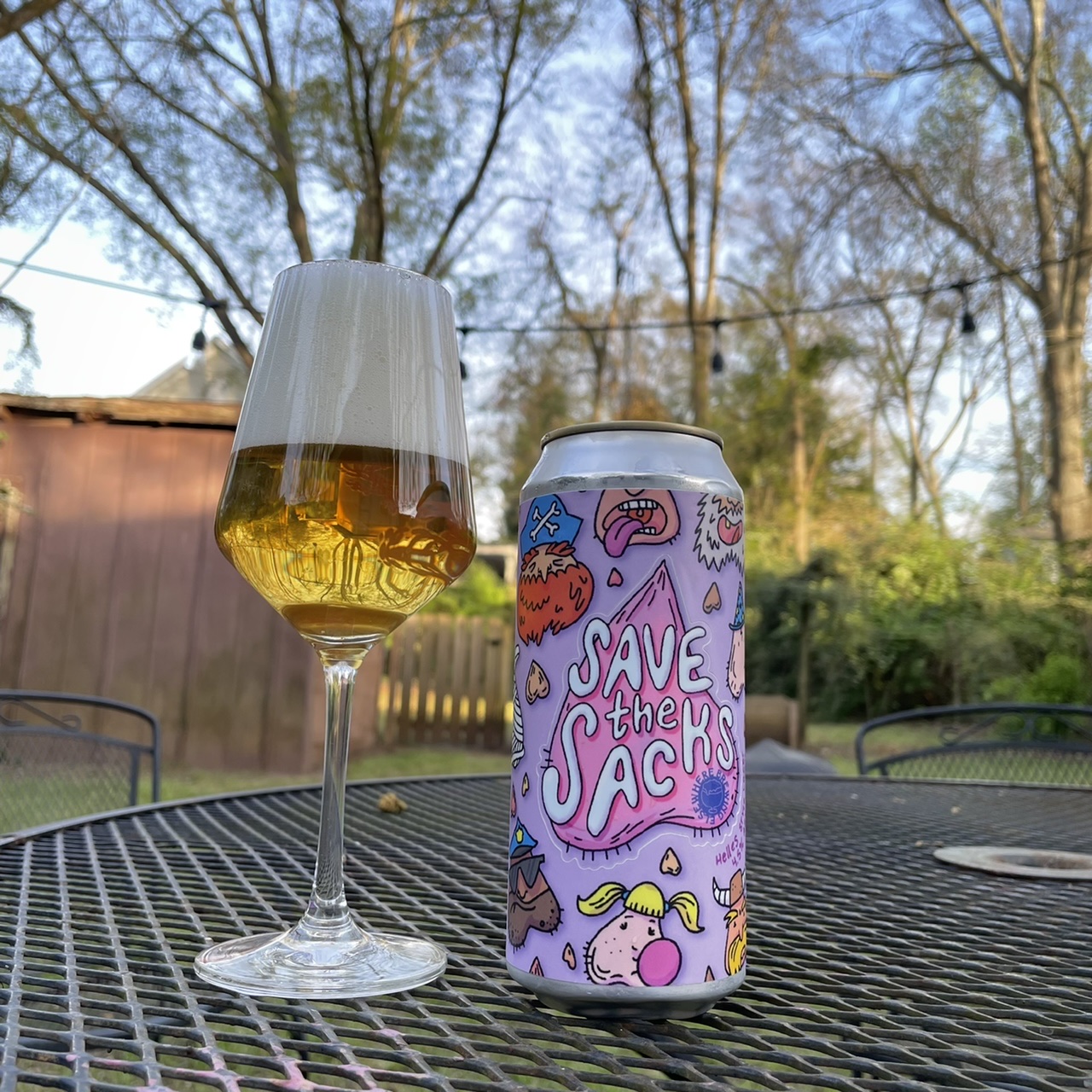 There's a delicate cracker aroma right up front on your palate that is followed by a subtle hop bitterness. Many of Elsewhere's beers finish dry and refreshing, and this Helles is no exception. Don't be surprised when Save the Sacks disappears quickly in your glass because it's so enjoyable to drink at 4.5% ABV. Every sip leaves you wanting another and the dry finish pairs great with the hint of bitterness.
Beer can often relate and remind us of the bigger picture of life through celebration or mourning. However, even without the tie to a great cause, this Save the Sacks Helles should be on the top of anyone's shopping list. It's fantastic and absolutely would be a year-round Helles for the fridge.
Save the Sacks Helles Lager is available at Elsewhere Brewing, and in very limited distribution with Modern Hops.
Feature image provided by Matt Thomas @photogenicbrew
---