No Comments
Tired Hands Brewing Co. | SEHT Saison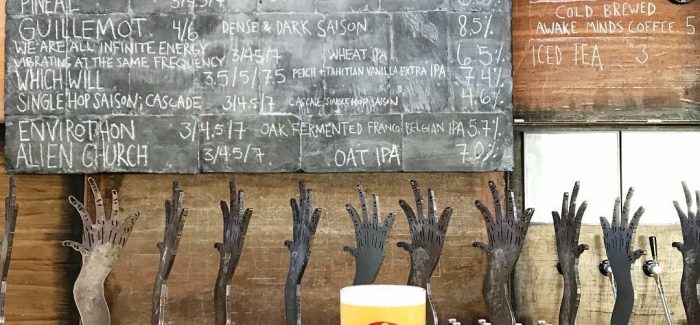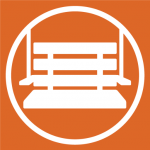 Good old Philadelphia, the City of Brotherly Love. Home to the Philly cheese steak, the current Super Bowl champions, the Liberty Bell, soft pretzels and a heaping selection of fantastic beers. One could spend a full day traveling to all the breweries in the Philadelphia area and not even come close to trying them all. Trust me, I've tried and failed.
My personal favorite is located just a short drive into the Philadelphia suburbs in a town called Ardmore, Tired Hands Brewing Company. Tired Hands became a staple in the craft beer scene with their Milkshake style IPAs and proficiency with saisons. People have been known to line up for hours along the streets of Ardmore, hoping to get their hands on a few cans during a release. Tired Hands has a passionate fan base, whom regularly check their social media accounts to get the details on their latest releases.
Husband and wife duo, Jean Broillet IV and Julie Foster, are the masterminds behind the brewery with a cult following. They met at a beer festival in Boston when Foster was a home brewing college student and Broillet IV was working for Weyerbacher Brewing Company in Easton. Together after spending more time within the beer industry, they decided to try their hand at opening their own brewery. Now, they have created some pretty unique beers and won many prestigious awards with Tired Hands Brewing Co.
Tired Hands Brewing Co. has a total of three locations, all within a short 5-minute walk from each other. Their first venture was opening their brewery café in 2012. In 2015, they opened The Fermenteria, complete with a bar and restaurant area in the middle of the brewery. And most recently, Tired Hands opened up a general store. While you normally won't find their Milkshake IPA's stocked in the cooler, you can purchase other bottles and cans to take home with you, along with stickers, apparel and other goodies. They have two sections of their walls solely dedicated to 750mL bottles that are pretty well stocked.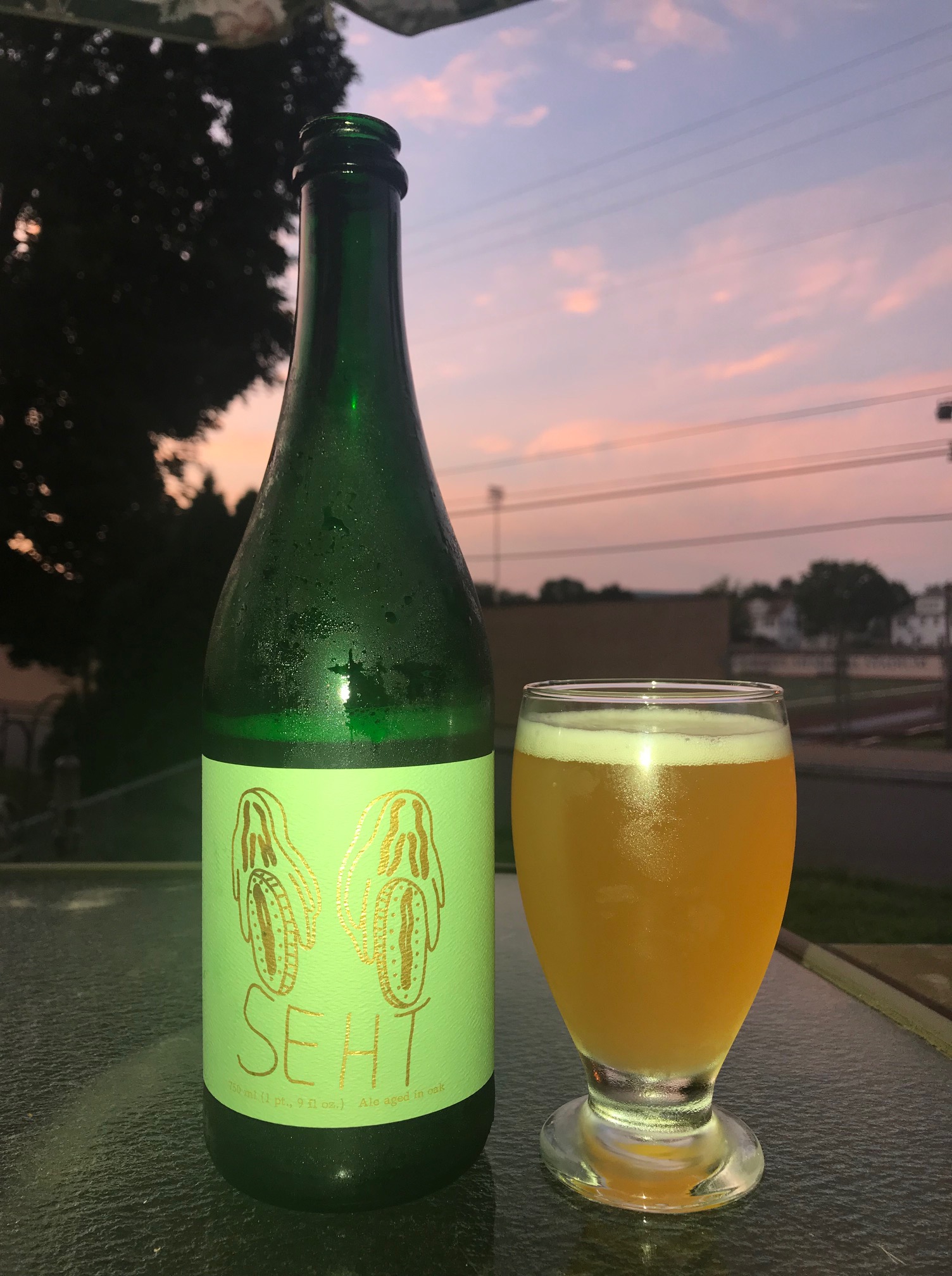 ABV: 7.0%
While browsing the general store after enjoying some drafts at The Fermenteria, I grabbed a bottle of SEHT. This beer is described by the brewery as "a mature and composed spelt saison. Brewed with a bit of spelt malt and raw wheat. Hopped assertively with Simcoe and fermented with our Magickal Saison yeast in a large oak foudre at our Dispensary. Rested in the foudre for one year." SEHT was bottled in February of 2018 and I purchased it in June of 2018.
This beer pours the classic saison color of a light hazy, gold and develops a thick, fluffy head. As you get a whiff of SEHT, you will pick up notes of citrus fruit, with an oaky earth aroma. It smells like one of the wonderful saisons that Tired Hands has become known for.
Your first gulp of SEHT packs a nice sour punch. This beer is tart but not too tart. You'll pick up on hints of lemon, cantaloupe and honeydew melon with an oaky vanilla lingering in the background. Having been rested in oak vasts for a year, the oaky taste does not overpower any of the fruit flavors in the forefront. It has some funky elements coming into play, but they all work harmoniously together. This beer has a high level of carbonation with a smooth, medium body. It finishes out with a crisp dryness.
Tired Hands has become known for their saisons, and rightfully so. SEHT does not disappoint. It's also a great excuse to plan a summer trip to Philadelphia to grab yourself a bottle or two, and a Philly cheese steak, of course.
Photo courtesy of Tired Hands Brewing Co.
---