2 Comments
36 Colorado Brewery Openings for July, August & September 2018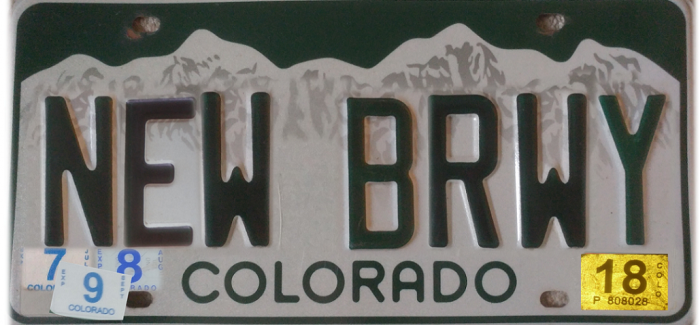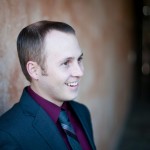 When it is this hot for summer, you can either go run out in the sprinklers, head to the mountains, or grab a tasty brew. Or do all three! First, let's start with a fresh pint from one of the 36 Colorado brewery openings for July, August, and September. Perhaps you will go try your first South American beer with corn as the main ingredient or even your first grape beer (oenobeer).
Of the 36 Colorado brewery openings, five are additional locations or additional production facilities. Eleven have opened or will open in July, 13 in August, and 12 more during September.
Below outlines each month and each brewery that anticipates to open during that time. Included are links to their pages as well as any related PorchDrinking content.
This list of all the new breweries is done by the hard work of our amazing friends at the Colorado Brewery List and the Colorado Beer Geek. Follow both for the most up-to-date information about all the newest breweries in Colorado.
Colorado Brewery Openings
July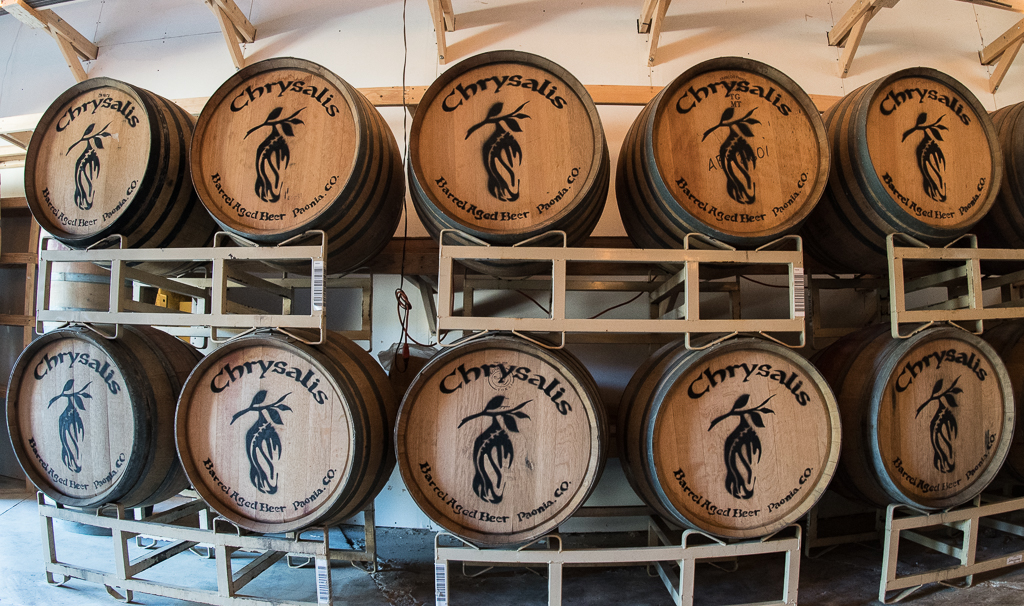 In summer of 2016, partners Shawn Larson, Adam Gall, and Frederick Zimmer, planted barley across 11 acres in Paonia. After being malted in Fort Collins, the three brewers ended up with 12,000 pounds of malt to start brewing the first beers of newest endeavor.
Owner Larson says,
"We plan to brew three main beer recipes to start with (a) saison, (a) brown, and a stout. Each beer will get manipulated with anything from wild yeast and bacteria, barrel aging, local herbs, hops and fruits, collaborations with local coffee roasters and wineries. It will be exciting to see how far we can push the limits of making amazing beer and endless varieties with a base recipe. All while trying to keep our ingredients as local as possible."
Chrysalis owns 150 oak barrels and plans to source as many ingredients as possible from nearby North Fork Valley orchards and farms.
Opened!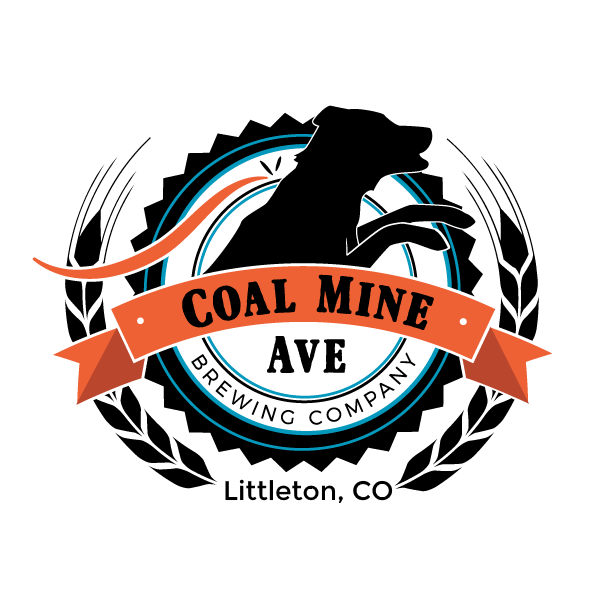 Originally named Off Leash Ales, this is an ultra dog-friendly brewery. Located in Littleton, Coal Mine Avenue Brewing Company has a designated off-leash dog play area. Those that wish to bring their dog and have a pint will need to complete a dog registration on their website prior to their visit; online registration will be open closer to the brewery's opening.
Owner Manuel Baca says, "We have a unique bar set up with a roll-up window that allows be people both outside and inside to be served at the bar."
They opened with a porter, a cream ale, and a hazy IPA.
According to our good friends at the Colorado Brewery List, they say this was sold to new owners. It is closed right now but should open again shortly.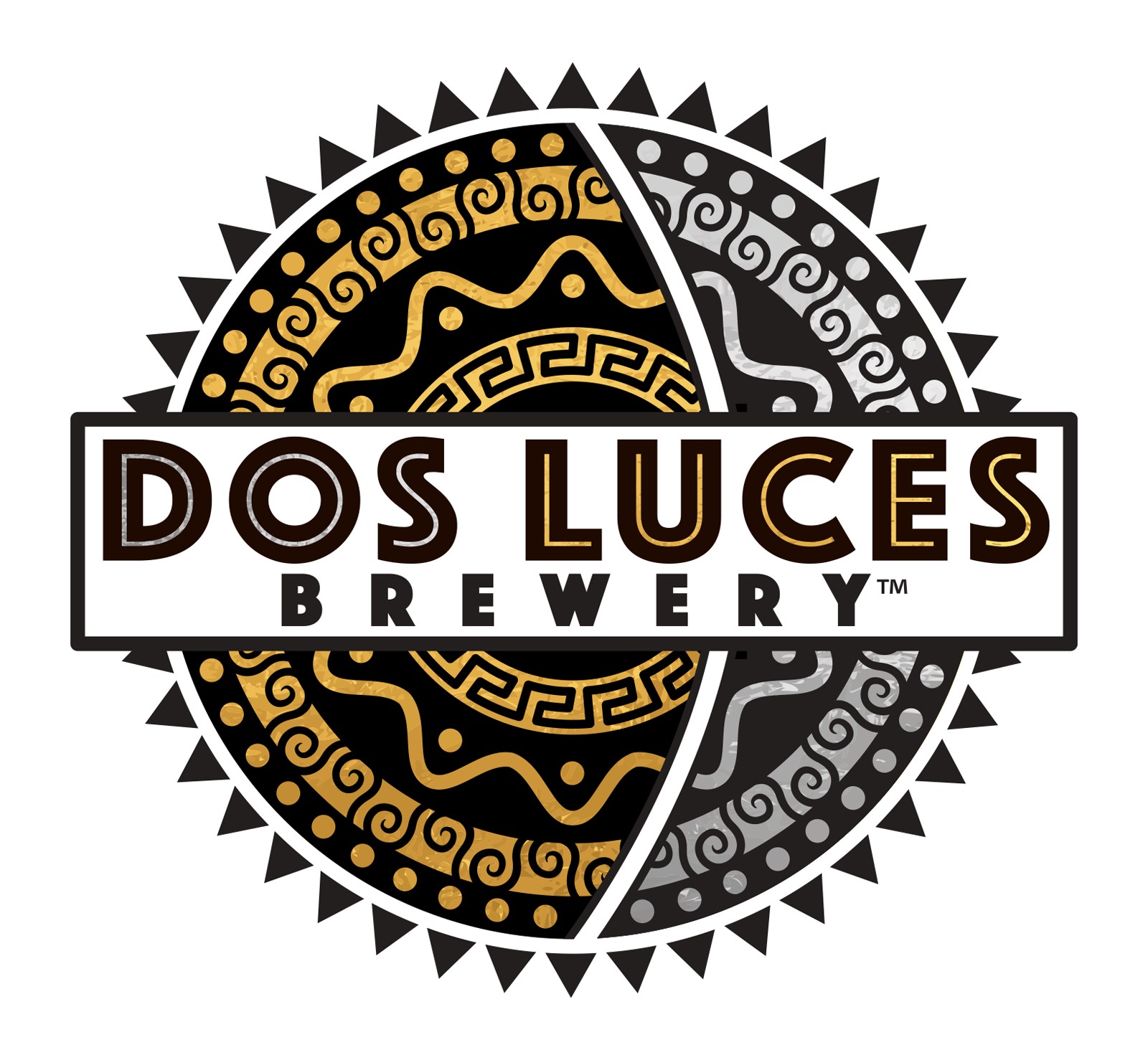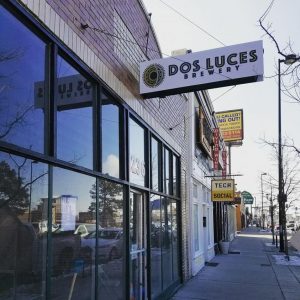 South Broadway in Denver may not be as densely populated with breweries as the RiNo neighborhood, but it is not too far off.
Dos Luces Brewery offers something very different from your typical brewery as all their concoctions start with corn as the main ingredient. This is because all of their recipes are Pre-Columbian inspired.
Owner Judd Belstock tells us more about what makes Dos Luces brews special,
"For thousands of years, Chicha and Pulque were the two bright lights illuminating the way for brewers in the Americas. Brewed from gluten-free ingredients, corn and maguey, these beers are rich in flavor and deep with history. Little known in the US, Dos Luces looks to these traditions for inspiration and aims to explore the vast possibilities these truly American ingredients hold. "
Check out their opening lineup of beers:
Inti — Chicha | 5.0% ABV

Brewed with malted blue corn a mix with whole kernels of Peruvian purple corn to give our Chicha its distinctive color and flavor.

Metztli — Pulque | 7.0% ABV

Inspired from aguamiel and regional corn, and blending maguey sap with malted blue corn. Touched with cinnamon and mixed with fruits, the spicy, sweet, and sour flavors.

Curados
Chicha Morada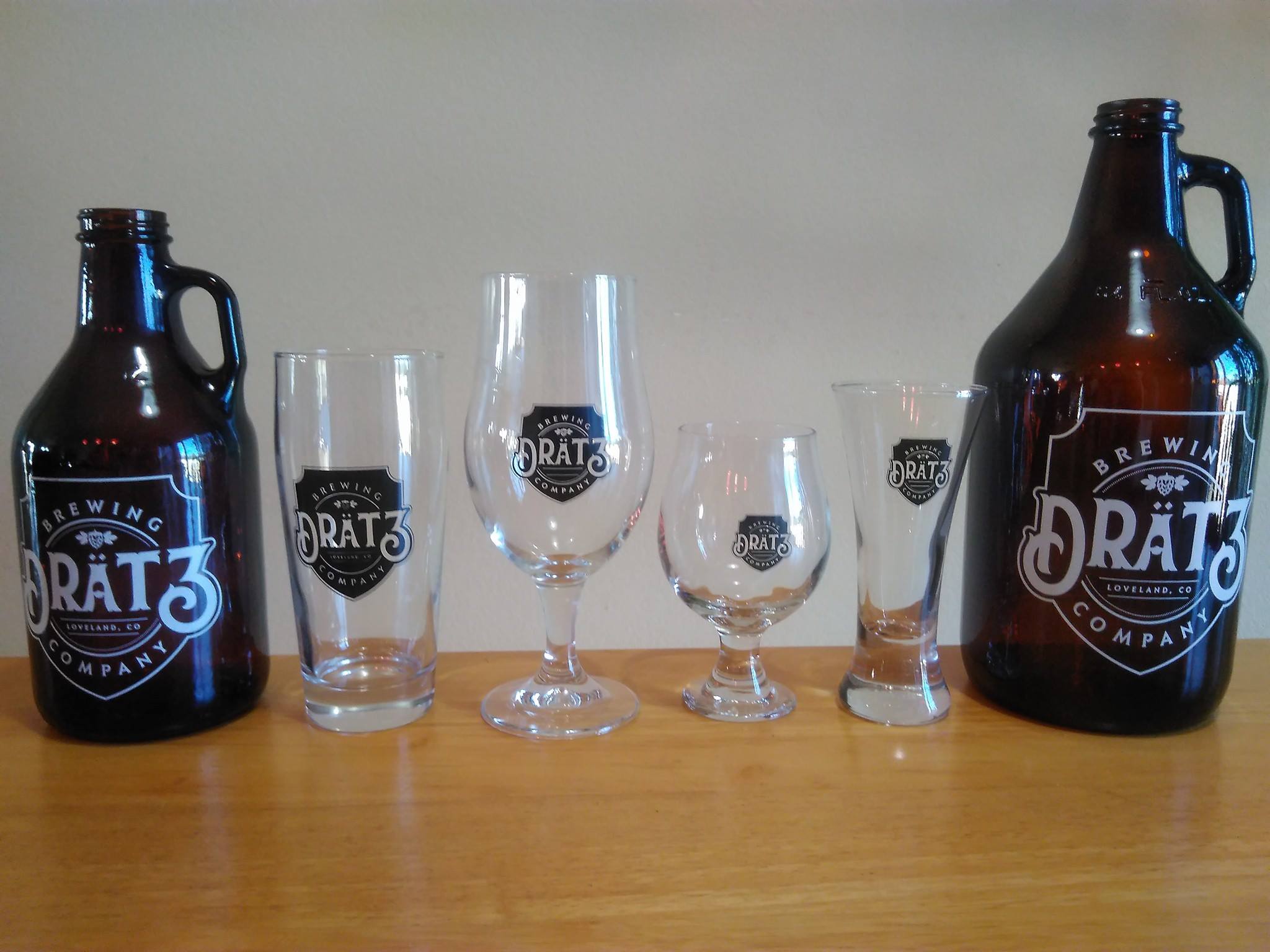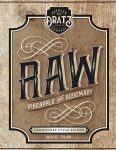 This Loveland brewery is located at the back of Jax Mercantile (behind Home Depot) off of Highway 34. Drätz Brewing plans to specialize in American, German and Belgian style ales and lager with eight regular craft beers on tap. In addition, they plan to have limited edition experimental specialty and seasonal beers, such as a limited edition RAW Pineapple and Rosemary Saison (7.5% ABV) for their grand opening.
The brewery's name and some of its beer names are inspired by the family history of it's Founder and CEO Kerry Drake. Starting from Josias Drätz, Josias immigrated from Amsterdam to New York. When he immigrated to the US, England had won the Anglo Dutch war and started moving English settlers into the Dutch colony of New York. He started to search for another name to sound less Dutch to avoid getting harassed and changed to Drake (which the family goes by today).
Initial Releases
First are the American Traditionals:
KD Kölsch—A mild German Ale with a light body, pale color and a slightly assertive hop bitterness. A unique style that is fermented with ale yeast but then finished with lagering resulting to an easy drinking pale that finishes crisp and clean. 5% ABV
Zephaniah Pale Ale—The American version of an English Bitter, Zephaniah is a good balance between malt and hops. It is fruity and estery with some crystal malt providing a bit of residual sweetness. 6.1% ABV
Quad Hop IPA—American Indian Pale Ale loaded with Amarillo, Cascade, Centennial and Glacier hops added with multiple intervals during the boil and generously dry hopped for a lovely hop aroma. 6.9% ABV

Photo courtesy of Drätz Brewing.

Ole John IBA—A collision between an American IPA and an American Brown Ale. Ole John IBA gives you the best of both worlds starting off with caramel and chocolate malt characteristics finishing with a generous hop bitterness. 6.8% ABV

Abraham Oatmeal Stout—With a perfect blend of Munich, Chocolate and Roasted malts, Abraham provides a chocolate-like roasted flavor with the smooth and rich body and mouth feel from adding oats to the mash. 5.6% ABV
Second are the Year-Round Specialty Beers:
Elvina Double IPA—A beer that is truly a labor of love. Elvina is a Double Indian Pale Ale that is hopped in multiple intervals to provide a high complexity of hop bitterness, aroma and flavor. 8.7% ABV

Photo courtesy of Drätz Brewing.

Josias Belgian Dubbel—A strong and dark Belgian-style ale with a malty sweetness and low hop profile. Complex and fairly high alcohol Josias imparts chocolate, dark fruit, and/or burnt caramel qualities as well a truly unique flavor profile provided by touch of star anise. 7.5%
ABV

Dräkken Baltic Porter—A full bodied and smooth porter aged on oak with a sweet malty character and low complex alcohol flavors. With additional complex flavors such as dark fruit, toffee and currant, Dräkken is sure to please. 8.9% ABV
Located near 7th Street and Main Street in this Weld County town is Gorilla Alchemy Brewery. According to their Facebook page, they should be announcing their opening date soon.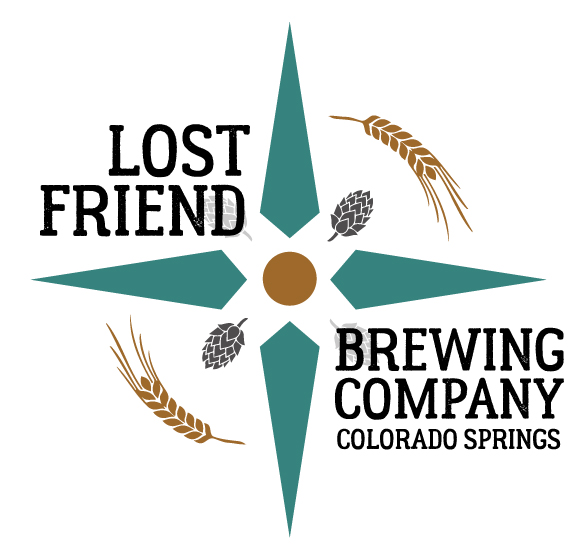 Another very friendly dog brewery on our list is Lost Friend Brewing Company. They are located close to Academy Boulevard and West Montbello Drive in Colorado Springs. Their website has a full page of pets needing to be adopted. Additionally, their website lists they will have eight flagship beers and a running club.
Opening July 21
You can find this El Paso County brewery on Circle Drive between Uintah Street and Palmer Park Boulevard. Their grand opening party is just around the corner and you can see the details of the event below:
Opened!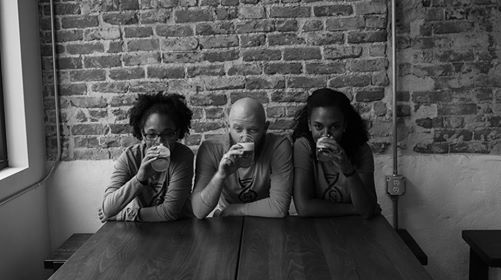 This new Denver brewery is located in the Golden Triangle neighborhood. In the same building as Queen City Collective Coffee, Novel Strands owners describe the brewery as a "boutique brewery, which means that we focus on producing smaller batches of beer with an emphasis on controlled rotation and exploration of flavors and styles." Novel Strand is a five barrel brew house with three different sizes of fermentation vessels.
With 14 taps, four beers will see the same brews while the remainder will be a significant variety of styles of beer. "What we love and specialize in are hoppy beers, sour beers, and funky beers. Expect these styles to dominate our taps." You can partake in any of their drinks in the taproom (opened Thursday – Sunday) as well as 16 ounce cans to take home.
Check out our Novel Strand opening day coverage for more!
Prost Brewing (Fort Collins) – Additional Location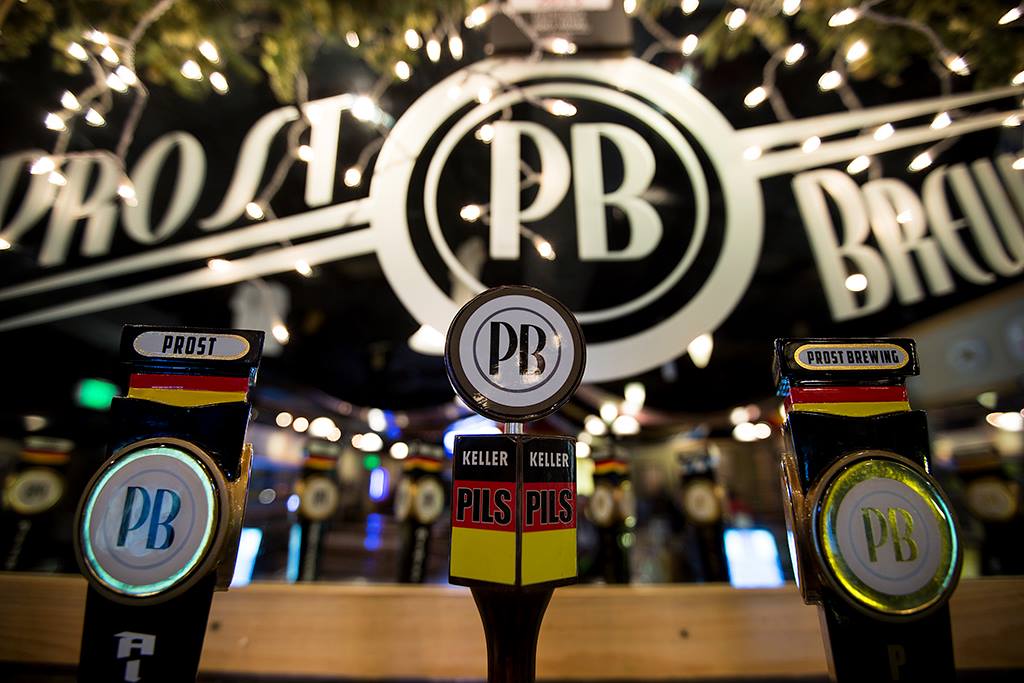 This Denver brewery is expanding up north in Fort Collins. Prost President David DeLine says they can launch a new line of German-inspired beers, with a twist. The new space contains a seven-barrel capacity for each brew and allows for the capacity to experiment with the German styles.
Opened!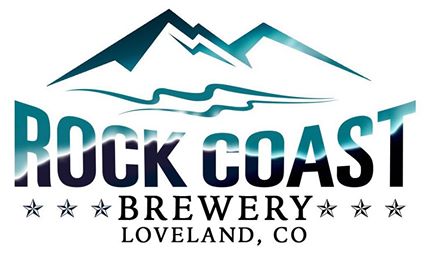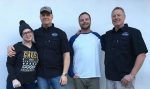 Rock Coast Brewery is a brewpub and a family and friends-run business. The Rock Coast team thought it was very important to have food on site so all drinks will be served at AKA Kitchen at 414 East 6th Street in Loveland. The Rock Coast team is working with the Executive Chef at AKA Kitchen to concoct beers to pair well with the food (e.g. blueberry muffins and pies). "It's going to be an incredible culinary experience," says Rock Coast Brewery. "We want it to be a place where everyone can come and spend time, regardless of what they like to drink."
For what is on tap, expect many Belgian styles, IPAs, stouts, and chili beers. You'll see some very classic recipes with some really creative ones.  Rock Coast says, "All our beers will have names inspired by Colorado landmarks like mountains, passes, bodies of water, and Colorado legends."
August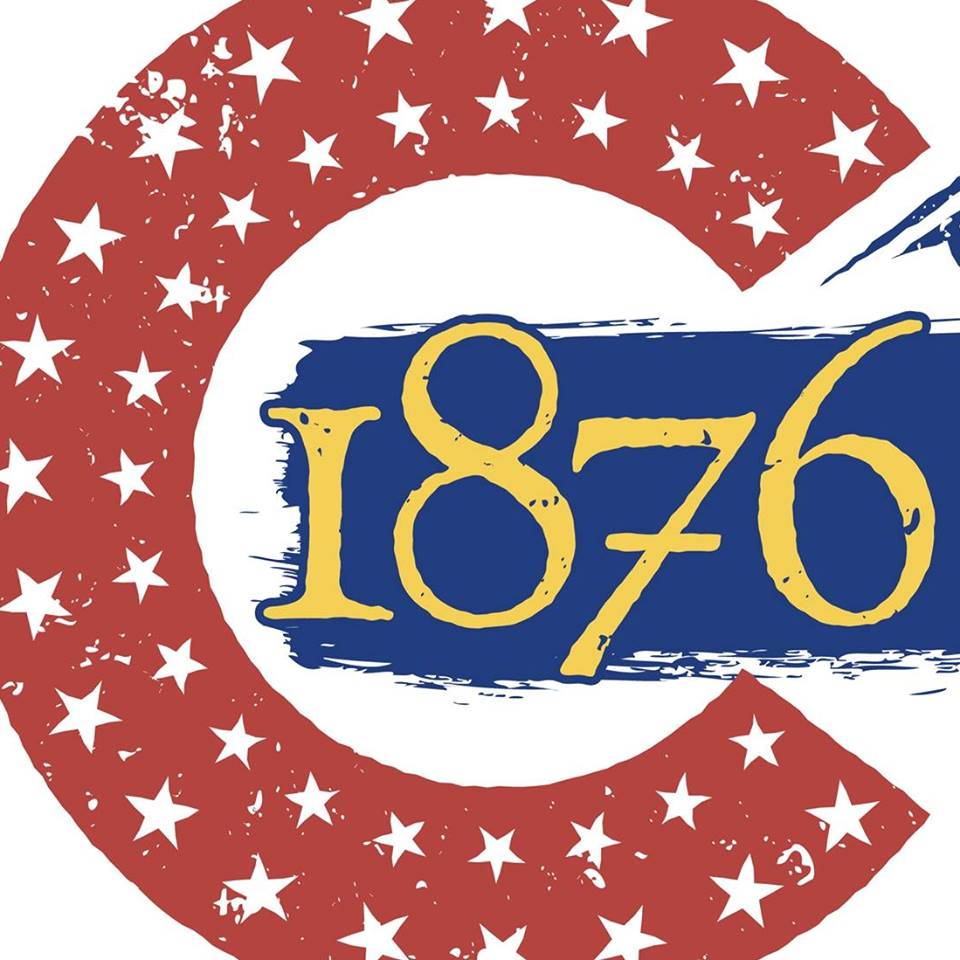 The next Colorado brewery opening is a bit off Templeton Gap Road in Colorado Springs, with the Templeton Gap Trail behind it, is 1876 Ale Works. They plan to have eight beers on tap including a cream ale, a pale ale, milk and oats stout, and a bitter.
Located near 64th and Federal, Amalgam is a small brewery concentrating on barrel-aged sour ales and saisons.
Owner Eric Schmidt, says they are "still waiting on our tasting room license. We're still working on the details of how we want to run our tasting room, but we'll most likely only be open a day or two a month for bottle releases and special events."
Anticipating a mid-August opening, this new brewery is making strong, complex and rich beers! Using the space formerly used by Wit's End Brewing, Burns Family Artisan Ales will be run by two very-experienced brewmasters, Wayne Burns and Laura Worley.
"Laura and I have a great love for refreshing, intense and full-flavored examples of normal strength beer styles. We expect those regular-strength beers to occupy roughly half of our tap lines," says Burns.
For its opening roster of beer styles, Burns hopes to have these available:
Kolsch | ABV: 5%
Dark Mild | ABV: 3.75%
IPA | ABV: 7%
NEIPA | ABV: 6.5%
Porter | ABV: 5.75%
Imperial Kolsch | ABV: 9.3%
Belgian Red Rye Double IPA | ABV: 9%
Imperial Stout | ABV: 12%
Barrel-Aged Imperial Stout | ABV: 12.5%
Belgian Dark Strong | ABV: 10.5%
Imperial Old Ale | ABV: 13.5%
Barrel-aged Imperial Old Ale | ABV: 14%
Look for a solid fusion of beer and food with Collision Brewing! Owner Eric Blythe says, "Our beer will also be infused into as much of our food menu as possible." You can expect the menu to feature gourmet burgers, sandwiches, steaks, salads and plenty of vegan options. In regards to those burgers, the beef is locally sourced in Longmont.
As for the brews, Blythe says, "We are looking to open with at least eight of our own beers and several guest taps from other local micro breweries in Longmont. Some of our staple beers will consist of a pineapple wit, a rye beer, an ipa, something dark either a porter or stout, a saison, and an English ale that we infuse with tea."
Owner Guy McConnell plans to start this meadery out with a wide variety of mead flavors: a traditional varietal, melomel, metheglin, and pyment. Laughing Leprechaun will also have guest taps of craft beer and braggot.
This Northern Colorado brewery will become the third in Windsor, just north of the Budweiser Events Center. According to the Greeley Tribune, the brewery will have indoor and outdoor seating and will serve a variety of beer styles.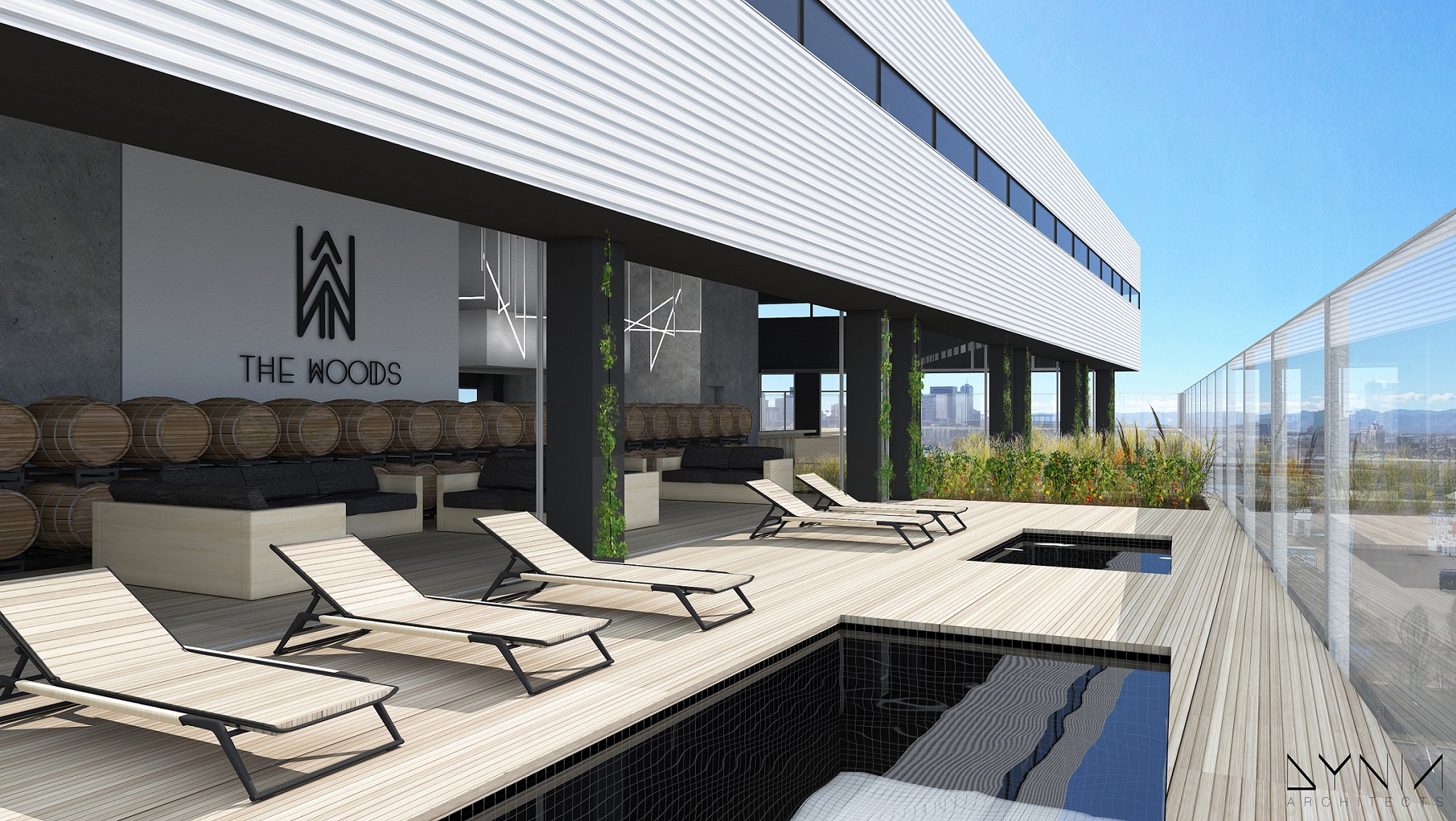 Another exciting Colorado brewery opening to occur is next door to the famous RiNo marketplace, The Source. The Source Hotel is a new building directly next to the marketplace complete with a New Belgium taproom on top. With space for twelve new vendors on the main floor and 100 hotel rooms, this hotel is fit to serve your beer needs.
Guests of the hotel will be served in a fresh brew in a souvenir glass upon entering the lobby. Guests can also get meals and flights served to their room.
The taproom on top is owned by The Source Hotel, but has New Belgium staff creating the brews on a ten-barrel system and aging 50 oak barrels. You can expect stouts, IPAs, sours, and many more. With this specialty taproom, it "allows (the brewers) to be nimble and innovative, and experiment with different recipes, styles, yeast strains, hops and ingredients that they aren't able to use on a large production level like they do in their Fort Collins flagship brewery."
Furthermore, the taproom showcases a cantilevered pool, hot tub, and a restaurant with phenomenal city and mountain views. The rooftop is set in with natural greenery and light wood.
More About The Hotel
The Source Hotel boasts a large space that will be unique for out-of-towners and staycationers:
100 rooms with 20 of those having a garage door window feature
2,300 square foot event space
Valet service and a 300 stall parking garage
Fitness center
Room service
And connected to all the great food and shops at The Source marketplace.
Opening August 8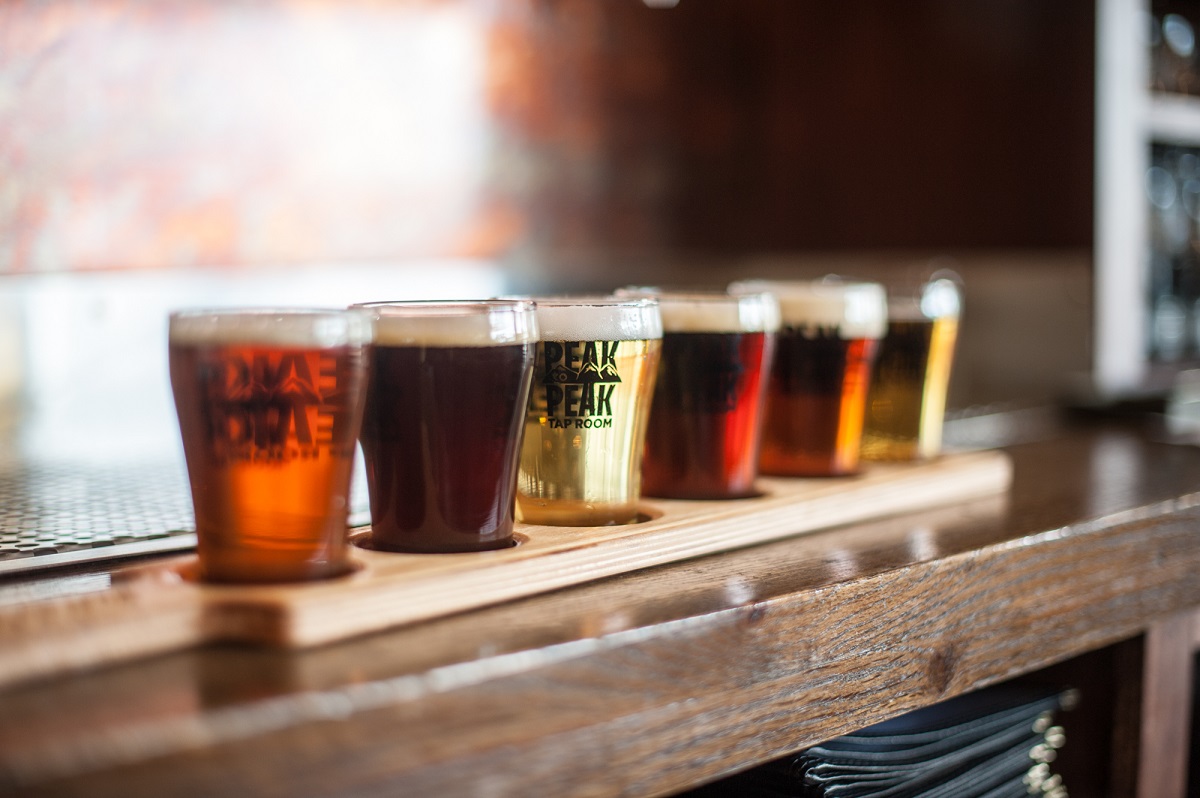 Established in 2014, Peak to Peak Tap & Brew is expanding by taking over the space used by the now defunct Mu Brewery at 9735 East Colfax Avenue. With this expansion, Peak to Peak plans to increase production for distribution and a new taproom that will be open from Wednesday through Sunday.
Peak to Peak says, "Like our other location, we will have several taps of our own beer to choose from, a small cider and wine selection, and a limited food menu for those who come in hungry. The beer will be mostly our established flagships, but the expanded capacity also means we get to experiment more!"
About their new space, Peak to Peak says, "We've been fortunate enough to sell every last drop of beer we make and still not have enough, so we soon realized we needed to expand production. After exploring expanding in our current location and contract brewing, we came across the Colfax space and decided to jump in!"
Red Truck Beer (Fort Collins) – Additional Location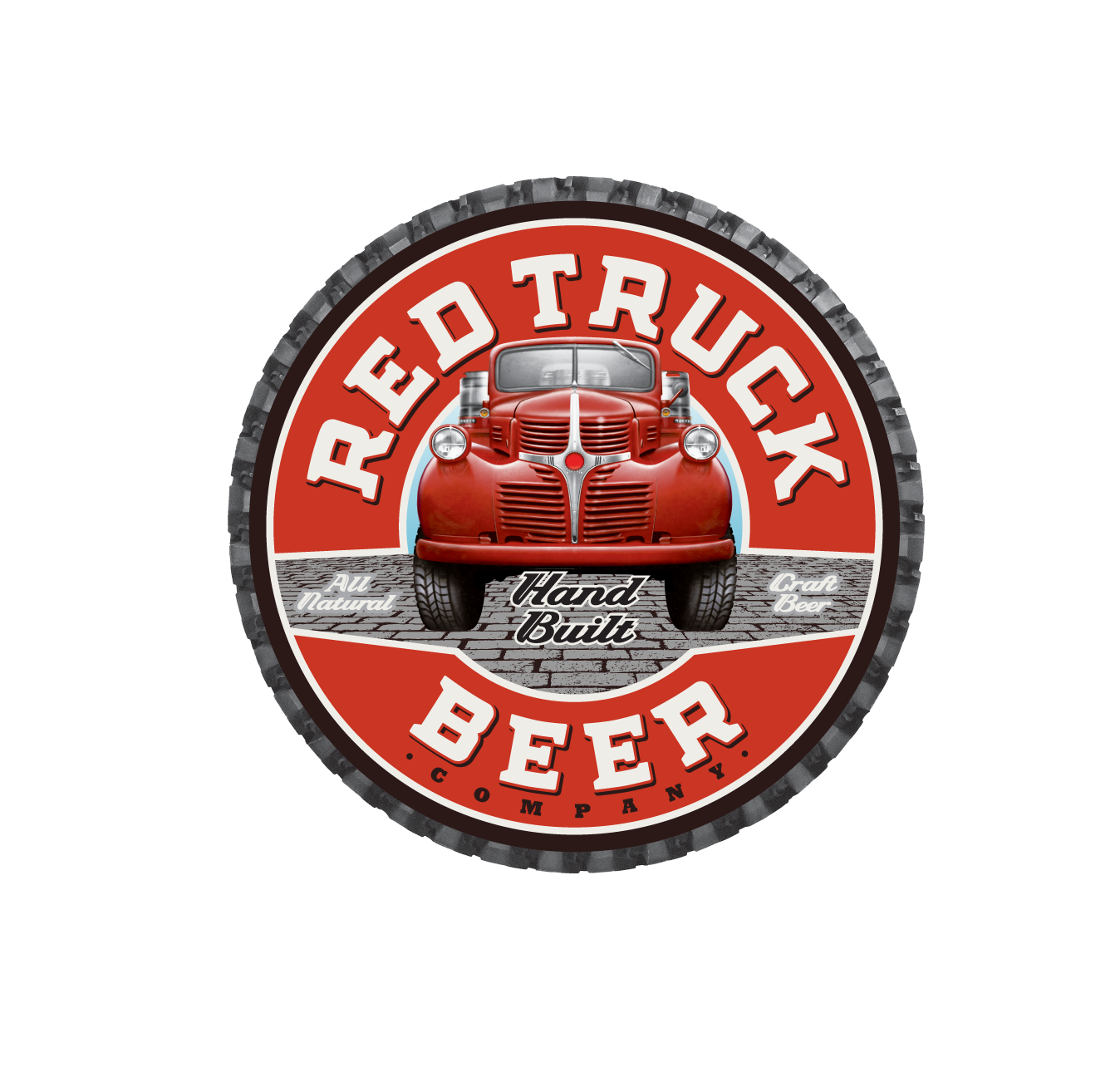 In May 2017, Red Truck Beer of Vancouver, British Columbia, purchased Fort Collins Brewery. In the acquisition, they decided to discontinue using the name and its beers. With an official launch in August under the Red Truck Beer, this will be the Canadian brewery's initial attempt to penetrate the US market.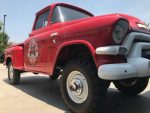 Sarah Barlow of Red Truck Beer shares, "We will open with 18 beers on tap, bringing four flagships from our original location in Vancouver, B.C. We'll be launching those along with 14 of our head brewers, Shaun Salyards, recipes including a kettle sour and a coffee brown ale. We will open with a counter service restaurant, The Truck Stop, which will feature burgers, sandwiches, hot dogs, wings, all day eggs, etc."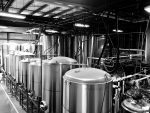 Red Truck will use a 10 barrel system initially and then moving up to a 50 barrel system hopefully next spring or summer.
The four Vancouver brews that you can get are:
Truck Stop Classic Lager
High Trail Amber Ale
Hard Day IPA
Czech Point Red Pilsner
Satire Brewing Co. (Thornton)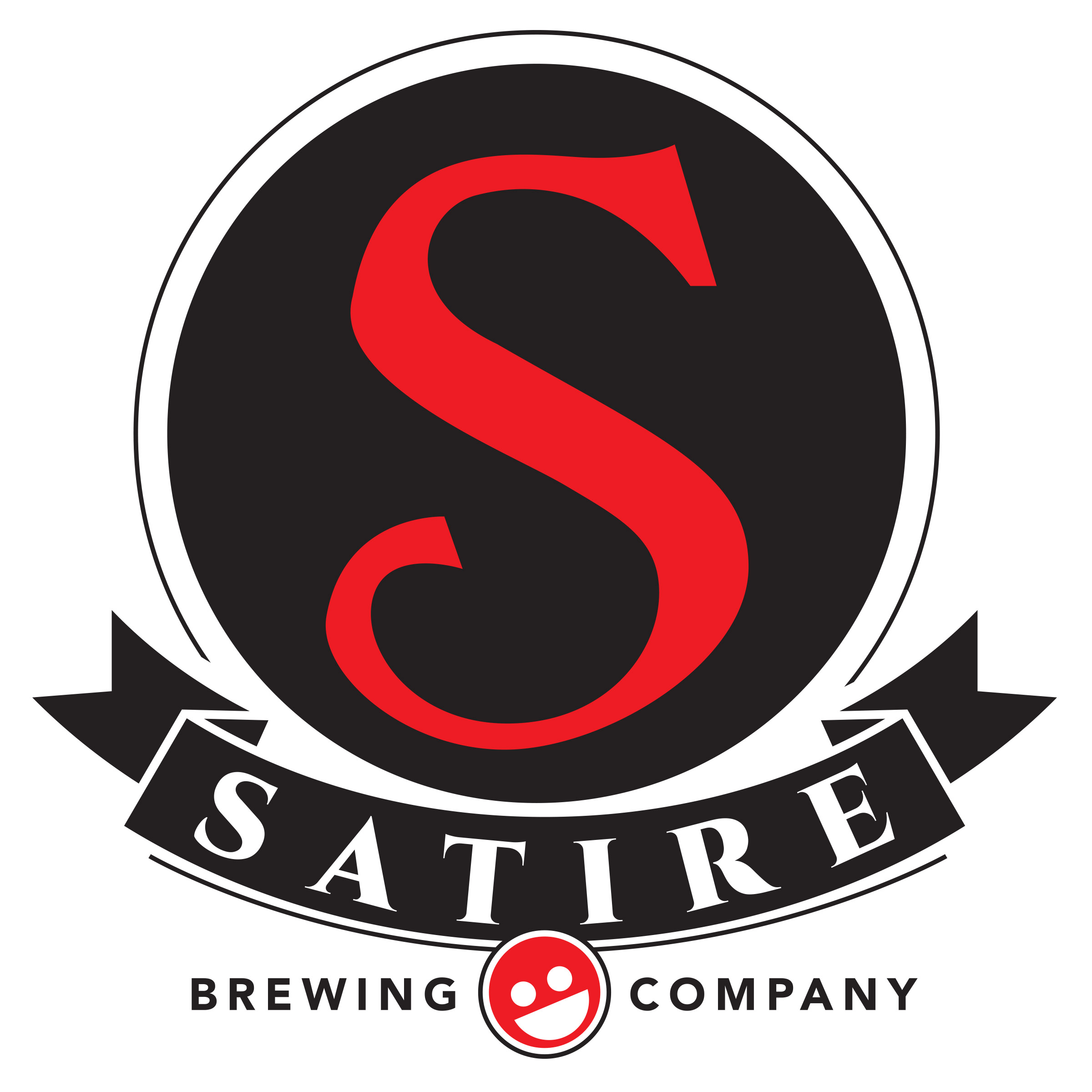 Thornton's newest brewery will be full of no rules and will be located at 120th and I-25. Opening in August, Owner Todd Waufle says progress is going well. "We have a great situation with our building but it is taking a lot of renovation."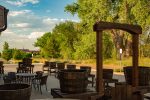 The Satire Brewing team will use a three-barrel system. Waufle describes their brewing ability as, "We can make from light to dark, low ABV to high ABV, simple to crazy and complex, and we will make them according to what our customers want, seasons and what we want to make or any idea that hits us."
Although Tom's Urban has closed its Larimer Square location, it still plans to open its new location inside the Westin Hotel at Denver International Airport, according to Westword. With the new restaurant, a partnership with Tivoli Brewing Company will be producing the beer.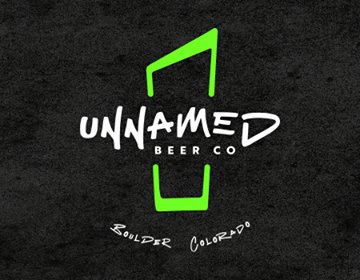 For those visiting Boulder, you will want to visit Unnamed Beer Company located behind Baby Goat Coffee Shop and Green Eyed Motors. They plan to feature five core beers with seasonal and experimental beers changing throughout the year.
Unnamed Beer Company is owned by Jessie Pierick. In addition to brewing a variety of styles, Pierick also wants the brewery to be a home for Boulder's local artist. She hopes it can be a place for people to collaborate and share ideas while being surrounded by street art.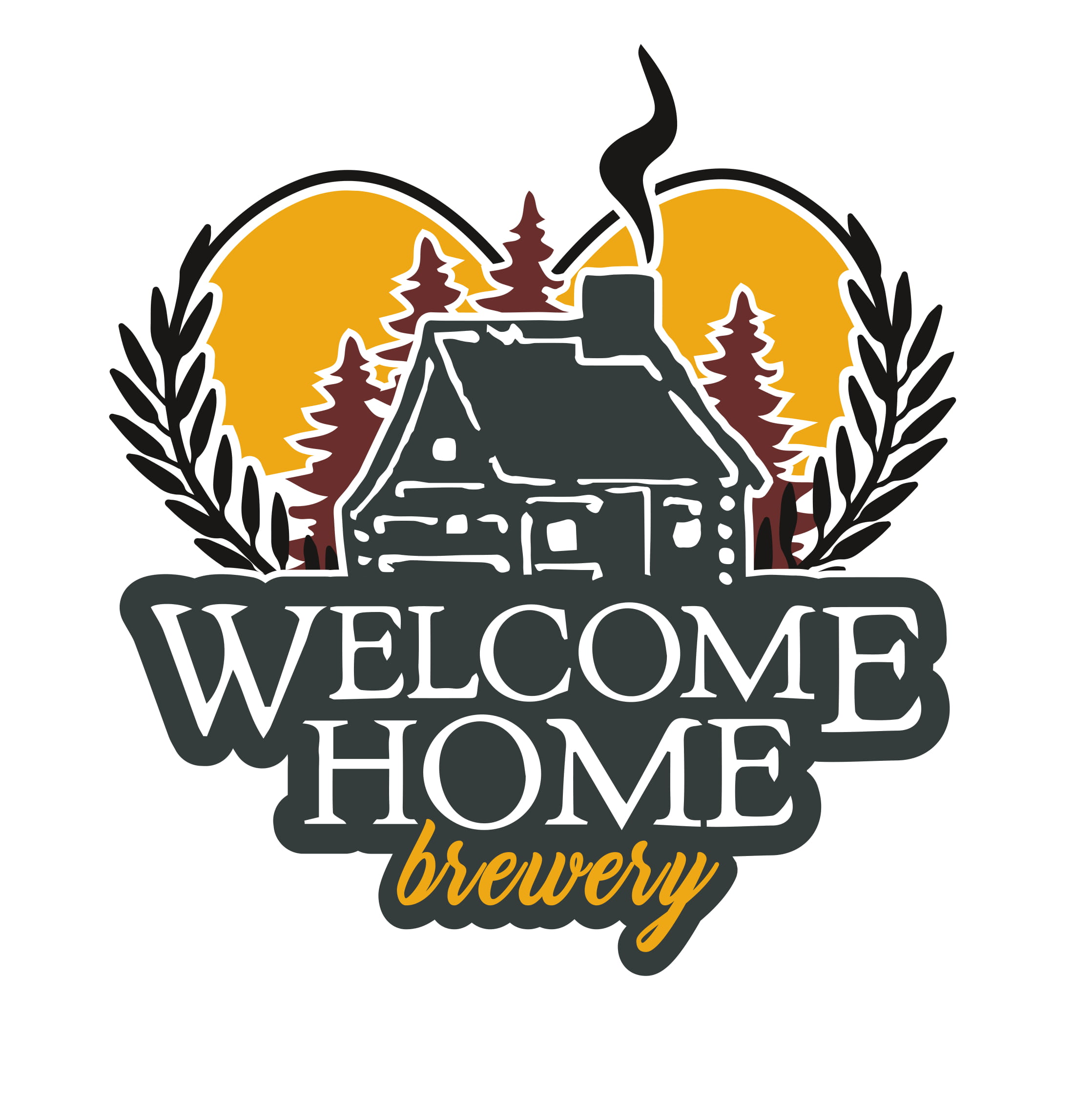 "The hard metal bar stools, roll-up garage bay doors, and the variations on hard wood and metal tables. We wanted Welcome Home Brewery to be different," say the Aaron Murphy and Sharon Cating Murphy. Welcome Home Brewery wants you to feel like you are going over to your friends house, just chilling and drinking beers.
Aaron and Sharon say, "Think of a backyard barbecue at your friend's place, but Welcome Home Brewery is your friend, and we're bringing the beer." All the funuture, decor, and the community fireplace should make you feel this way.
Welcome Home Brewery will brew on a six-barrel system and will have six rotating seasonal/experimental beers on and tap. Year-round, you should always expect a cream ale, an american wheat, an IPA, an Irish red, a porter, and a stout.
September
According to Colorado Brewery List, the chain brewpub plans to open a new location in Fort Collins on Mulberry between Lemay and Timberline.
Located about 45 minutes southeast of Grand Junction, Delta will see its first brewery! It will be located on Main Street and is a nanobrewery, according to Colorado Brewery List.
FH Beerworks (Colorado Springs) – Additional Location
Already with one location in Colorado Springs, a second location about a 20 minute drive away on North Powers Boulevard will open soon.
Jackass Hill Brewery (Littleton)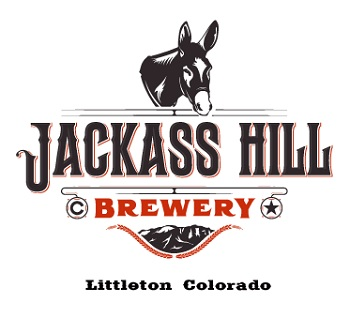 If you never heard of Jackass Hill before, then you may not have been to Littleton (or heard your GPS device direct you on it). It is a real place and will soon have a brewery named after it.
Located in Downtown Littleton, Darcy Coghill of Jackass Hill Brewery describes the new brewpub as "a fun gathering place for craft beer enthusiasts." Patrons can expect small serving plates and a seasonal beer garden with a focus on American style ales. Additionally, the brewery will have other regional craft beers, wines, and spirits.
Curtis Park, hold on to your grapes! Similar to many of the new Denver breweries in this list, Liberati Denver has a unique twist on its brews. See, Liberati plans to serve "up craft Italian grape beers and authentic provincial Italian cuisine."
Are you unfamiliar with oenobeer? Liberati's owners share history on the style's history and explain why they are doing it.
This Mexican restaurant at E-470 and Parker Road in Centennial. Below is their post from June 15 announcing the new location.
This meadery, originally known as Machination Mead Works, will reside in Loveland. According to their Facebook page, they raised some of their start up funds with a crowdsourcing campaign and have recently bottling some interesting meads.
New Image Brewing Co. (Wheat Ridge) – Additional Location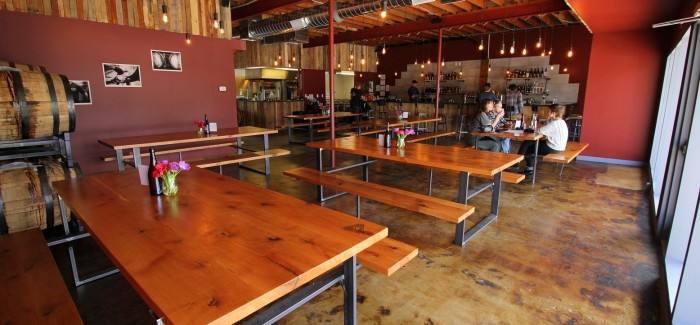 New Image is building a production facility in Wheat Ridge. Founder and brewer Brandon Capps says the expansion will provide "production at that site is expected to be 3,600 barrels, but we will be adding more tanks very quickly and are aiming to be on pace for 5,000-6,000 barrels annually by quarter three." Not right at opening, but Capps says there will be a taproom at the new facility.
For more information about New Image, check out our PorchCast episode from September 2017, when we spoke with Capps. You can also check out our Brewery Showcase of the original Arvada location.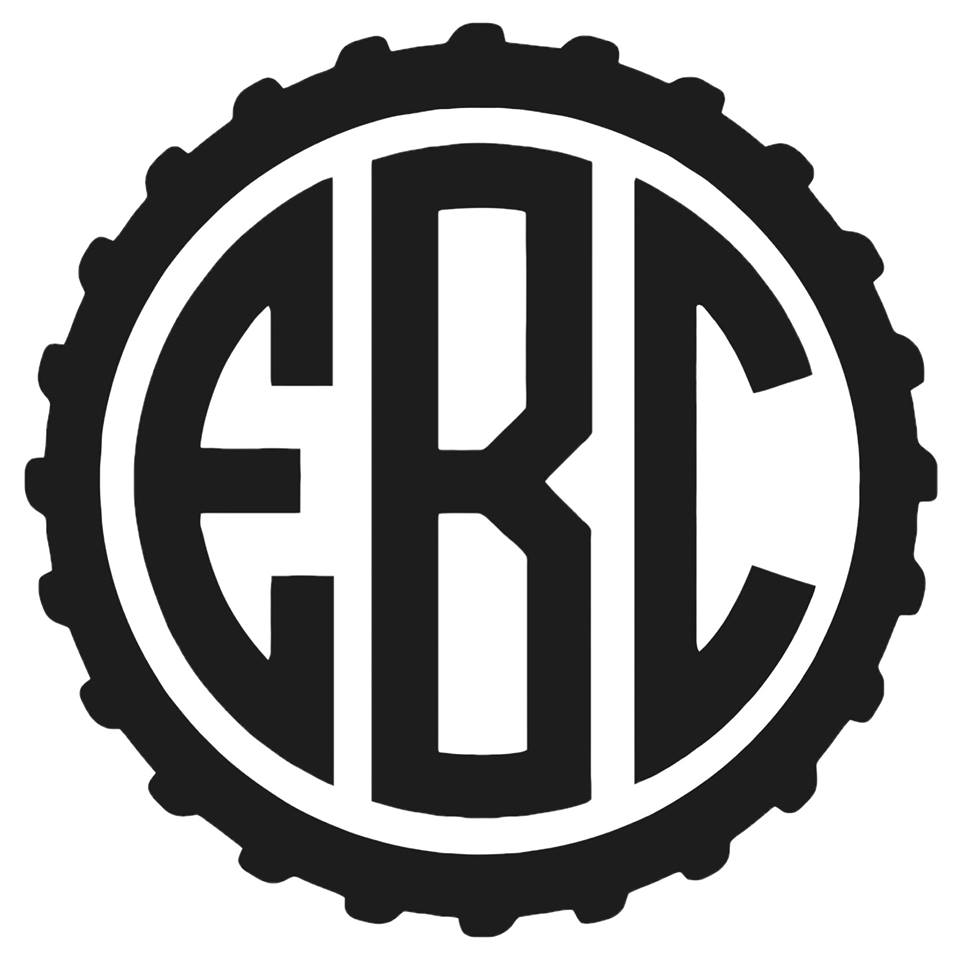 Located east of Castle Rock, Elizabeth Brewing Company will be opening late September. The brewery will utilize a historical building in Elizabeth. In the building, the brewery will be on the first floor and the taproom on the second. Owner Jonny Briggs as well as his four ownership partners are all current members of the military or veterans.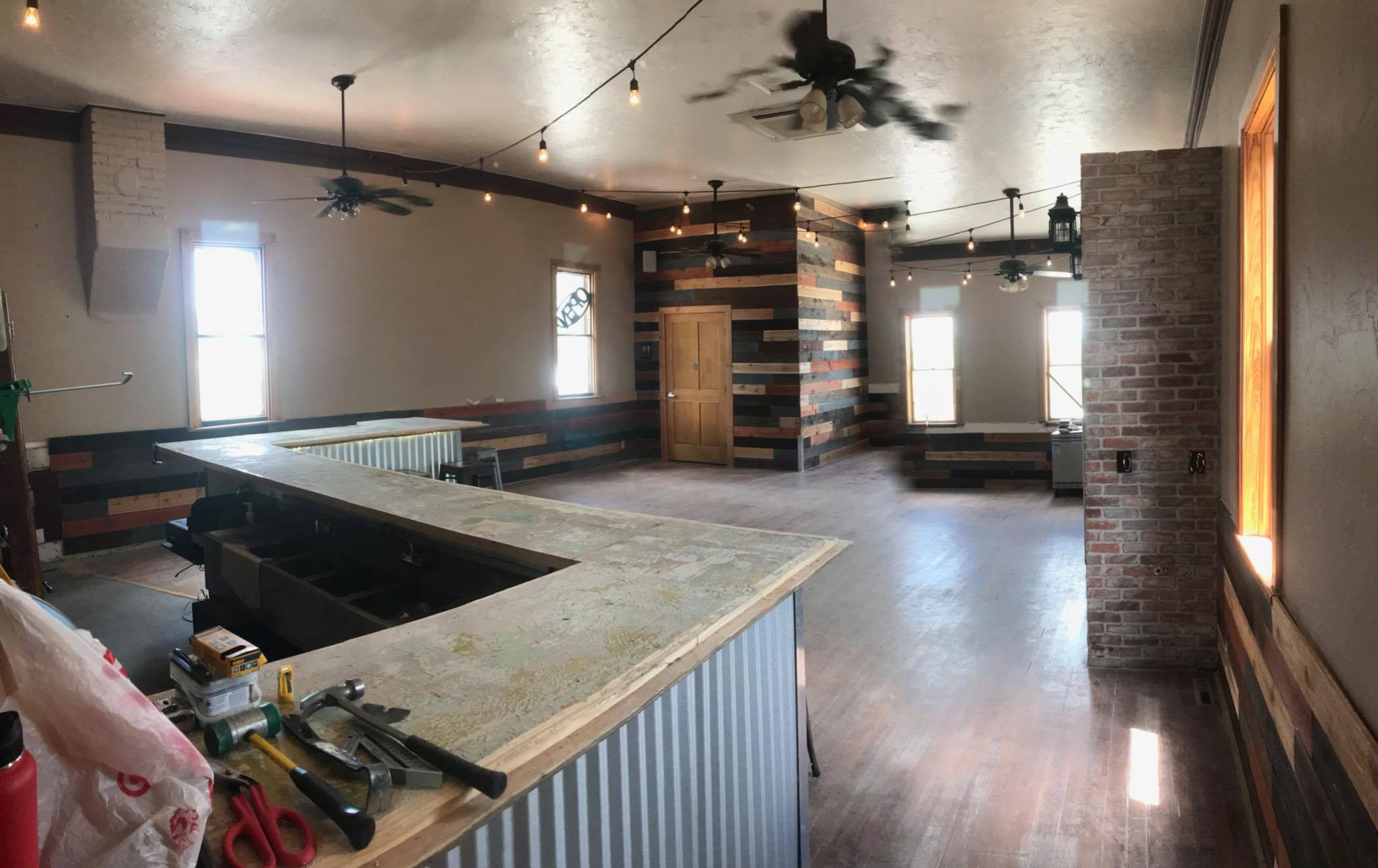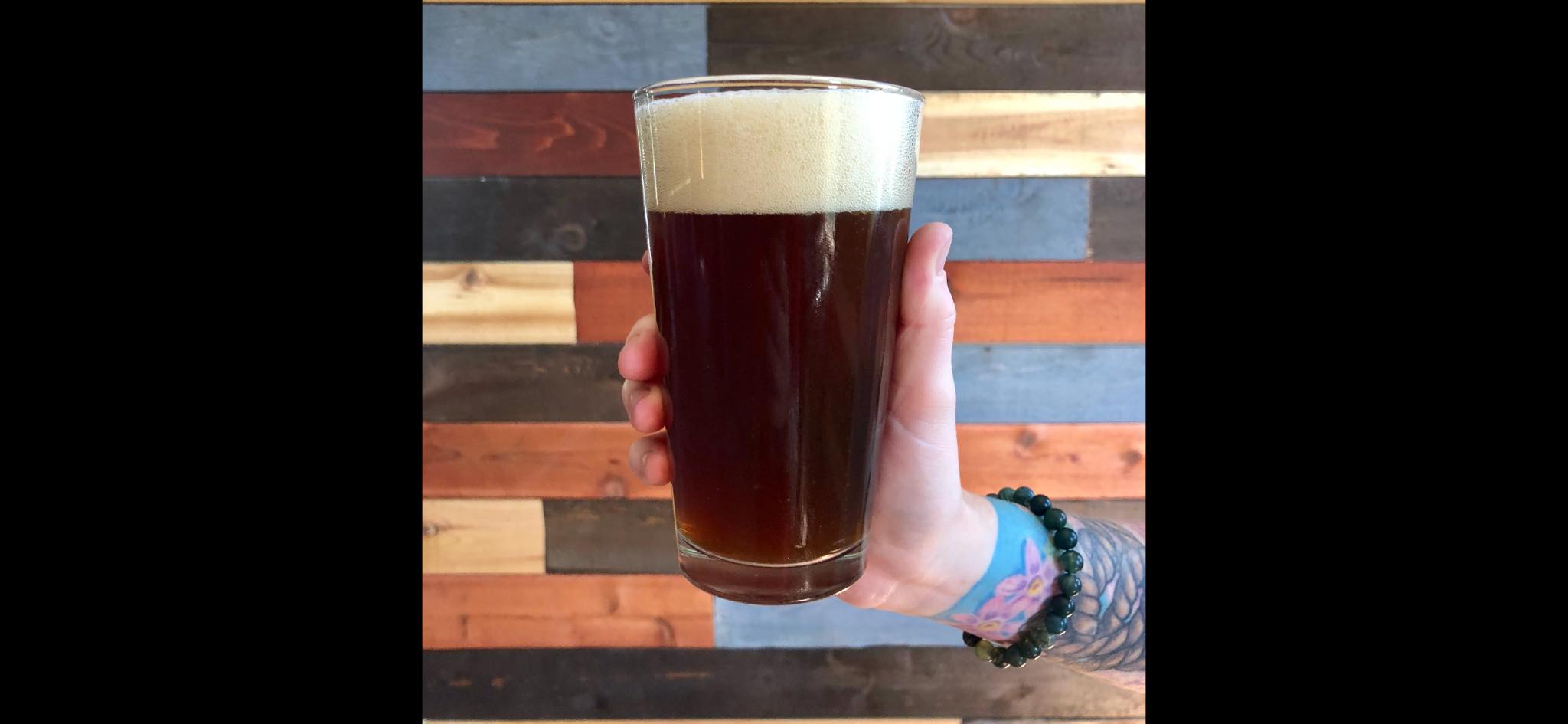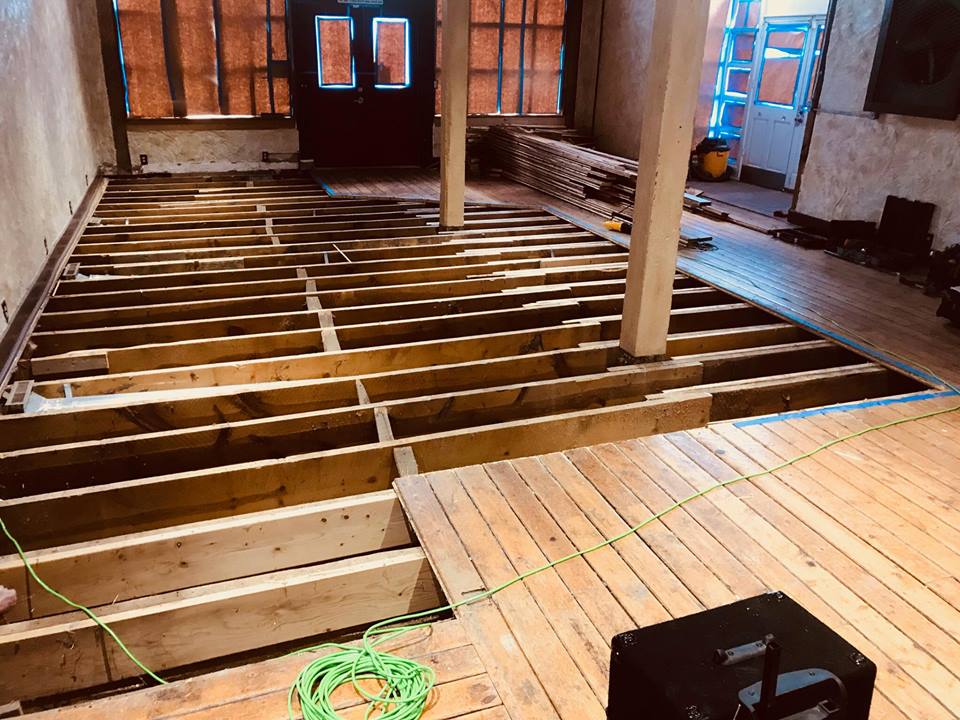 Similar to the city of Elizabeth, Timnath will have their first craft brewery and tasting room on 3rd Avenue.
Of the 36 Colorado brewery openings, this mountain brewery will be at the highest altitude. Actually, they claim it will be the highest brewery in the US. Their website says they plan to have "high-quality, hand-crafted ales and lagers, brewed in small batches and served alongside a variety of fresh, locally-sourced food."
Next, the brewery's Owner and Brewer, Sean Terrill has worked at Silverton Brewery, Durango Brewing Company, and Ska Brewing Company.
Our final Colorado brewery opening we are highlighting will be in Canon City at 4th and Main Street. World's End lists it is "A friendly home town pub with a full menu and many great craft beer choices."
---