No Comments
First Look | Novel Strand Brewing Opens Today in Denver's Baker Neighborhood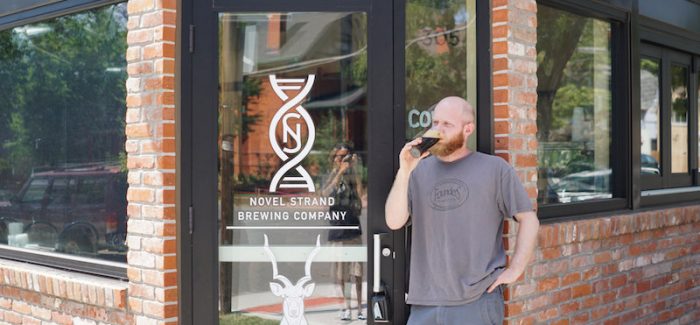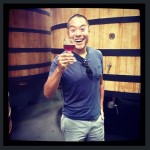 Tamir Danon isn't concerned about your Instagram photos, he isn't interested in your Untappd reviews, and you won't be sampling a flight at his brewery any time soon. He just wants you to relax, step aside from all of the distractions and just enjoy the beer. Danon, along with his wife Chantel Columna, and college friend Ayana Coker are the co-founders of Denver's newest brewery, Novel Strand Brewing. Opening today at 1st and Cherokee in Denver's Baker District at 3 pm, Novel Strand will focus predominantly on lower ABV hoppy, sour and funky/wild beers, but will also open with a 4.3% oatmeal stout as well.
While Danon comes from a background in microbiology and biophysics, hearing him speak is more akin to the poetic stream of consciousness, expletive-riddled flow of a hip-hop artist, spliced with the excitable conviction of a preacher's sermon. He's got vocal opinions on all aspects of the industry, but they all revert to the same underlying theme, his emphasis, almost to a fault, is all about the beer.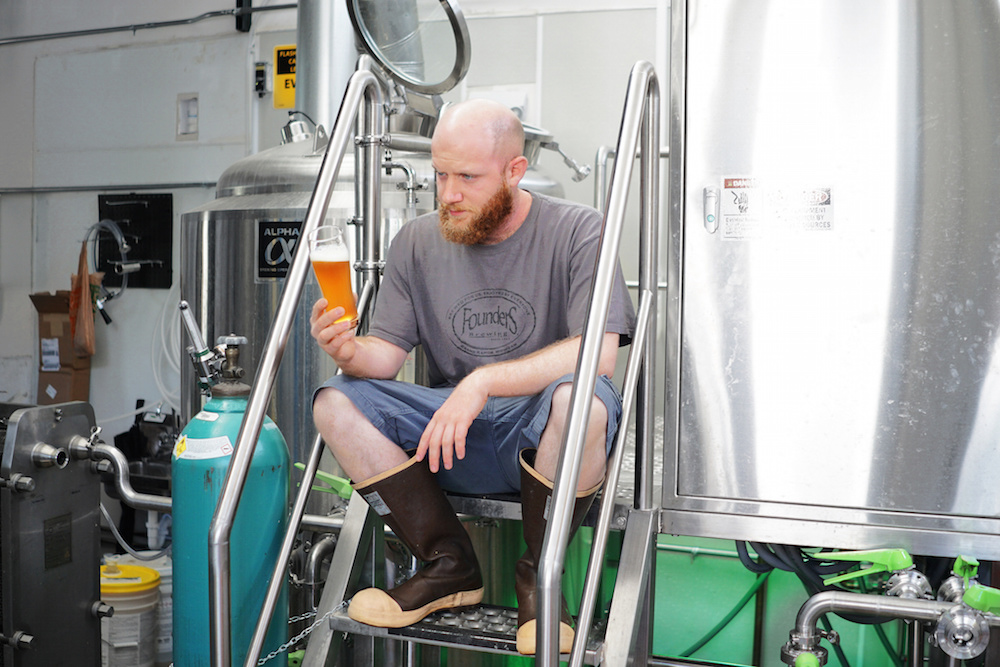 Focusing on the Beer, Not the Noise
"We're very beer-focused," said Danon. "I know for a fact I'm not going to please every person that comes in here and I'm cool with that. You can't open a business and appeal to everyone and if you appeal to everyone you're doing it wrong."
On the surface, Danon is a bit of a purist who blames beer flights for perpetuating Instagram culture. "We're not gonna do flights," said Danon. "Flights are terrible, they don't add anything to your beer drinking experience. They just look nice when you can take pictures of four beers, in four different glasses."
He explains that the practice of tasting beers with varying appearances, often blend flavors one after the other, that aren't meant to intermingle. And while they'll still offer 4oz tasters one or two at a time, they won't be offering the traditional 4-5 taster flights.
"In our brewery, I'm liable to have a stout, a hoppy beer, a sour and a brett saison," continued Danon. "You're going to get a flight of all four of those and you're going to taste the stout, the sour, the hoppy beer and brett saison and then you're going to tell me my beer sucks. I can't take that risk."
Similarly, Danon shares the same frustrations with review sites and apps like Untappd. "I don't want you to come here just to get some ticks on your Untappd," said Danon. "That's sort of offensive. I went into a lot of debt, I did a lot of work and I didn't sleep for a lot of nights just to be able to open up something that I think is beautiful for a lot of people."
Driven By Creating Flavorful Beer
But what he does hope to accomplish most, is to reshape the way people think about, taste and understand beer. "I want you to be so consumed by the flavor, the texture, the mouthfeel and the experience of drinking my beer," said Danon.
Inspired by traditional styles, but not prescribed to replicating what has already been done, Danon is driven by his ability to build and iterate on complex flavor profiles, that don't require adjuncts to accomplish familiar flavors.
"Is it really cool if I made a stout that tastes like chocolate by putting chocolates in it," asked Danon. "Or is it cooler if I picked a complex malt bill, worked on my mash schedule, and did my boil right and picked a really good yeast, that if the way this yeast ferments the right way, it'll add chocolate flavors to my stout? If after all of that, I can make a stout that reminds you of the milk chocolate you had as a child, then that's worth a lot more."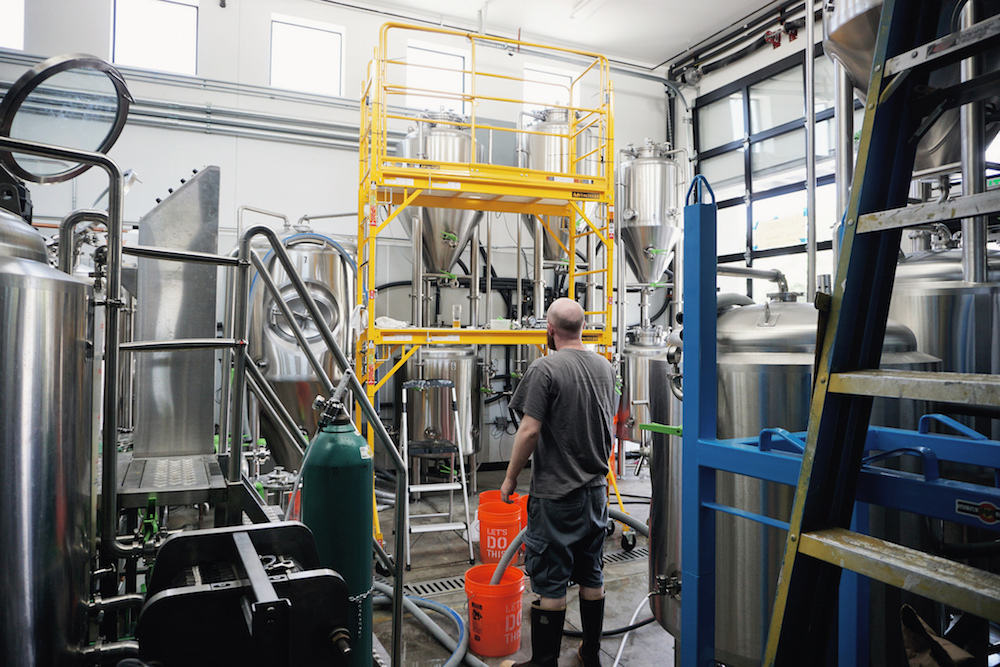 Everyone is Welcome Here
Danon, Columna and Coker first met while attending undergraduate school at Rensselaer Polytechnic Institute in Troy, NY. And while all three come from extremely diverse backgrounds, Danon jokes that their diversity isn't what defines them. "When we first popped up everyone flipped because we were one of the first breweries in Colorado owned by people who aren't white. It wasn't like, hey let's open a brewery with diverse owners. We're just a group of people who really like beer and one of us makes really good beer."
"That said, I do think we are definitely the number one most diverse breweries in terms of ownership. I'm an atheist foreigner Jew, Chantel is Afro-Latina from the Dominican Republic, and Ayana is African American, so we sort of hit everything, so anyone is welcome here."
When it came time to start Novel Strand Brewing, the three settled on Denver, partly due to the more affordable cost of living, but also because of the city's educated beer culture, one that they felt they could still help educate even further. The decision to open in Baker however, had more to do with the feel of the community.
"Baker is really relaxed, but also Baker doesn't really take shit, and I don't really either," laughs Danon. "It used to be a crazier neighborhood, but now it's quiet and relaxed."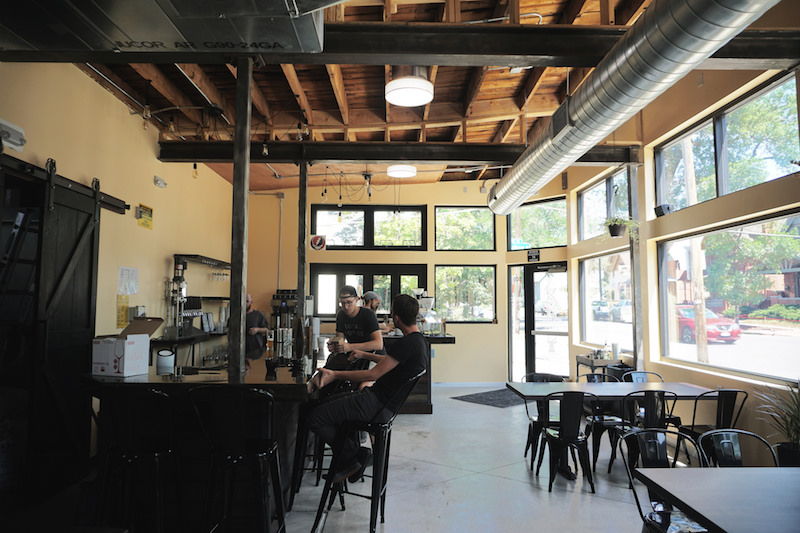 Uppers and Downers
In addition to the standard production facility and taproom, Novel Strand will also share space with Queen City Collective Coffee. Inspired by the Middle Eastern tradition of having a place for coffee during the day and beer at night, Danon sought to partner with like-minded individuals to help create something familiar from his adolescence.
"Their operation is to coffee, what my operation is to beer, they import their own stuff and roast their own stuff. They take it extremely seriously, they don't cut any corners, plus they work with a women's farming collective. These guys are picking up some of the best coffee in that continent, while also specifically working with people who will take care of their employees and provide a living wage," said Danon.
Queen City Collective Coffee will be open from 7-3pm every day, and Novel Strand's beers will be available Thursdays from 3-10 pm, Fridays from 3-11 pm, Saturday, Noon-11 pm, and Sundays Noon – 8 pm. The Novel Strand team also plans to partner on several collaborations.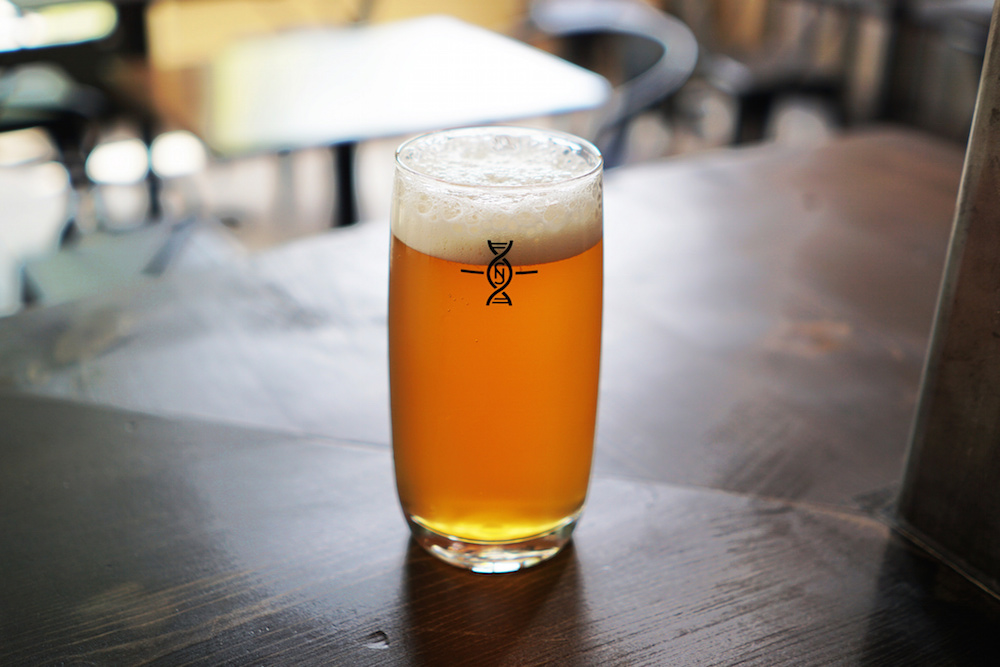 When Novel Strands opens today, they'll launch with eight beers on tap including five hoppy offerings, one Dry Hopped Sour, an Oatmeal Stout and a Wit.
Novel Strand's NitWit is a beautifully bright, yeast forward, delicate Belgian-inspired witbier, featuring mildly spiced and tart notes of coriander giving way to a complex and flavorful beer that finishes light at 4.2%.
Udderworldly is a roasty, yet easy-drinking 4.3% oatmeal stout that conjures up those aforementioned milk chocolate flavors, but still goes down easy on a 90 degree summer day.
Green Showers is a hoppy ale described by Danon as "the beer I opened this brewery to make", features Amarillo, Idaho7, Mosaic and Hull Melon hops. This combination of hop varietals meld perfectly produce expressions of citrus, strawberry and slightly dank flavors, that are rounded out with a crisp easy drinking finish, without much actual bitterness.
"Brewing beer to me is like cooking. It's a way for me to showcase flavors that I want to give you, so that it can trigger stuff in your head, like it triggers in mine," said Danon. "Thats what excites me."
Novel Strand Brewing – 305 1st Ave. Denver, CO 80223
Hours of Operation
Thursday: 3-10pm
Friday: 3-11pm
Saturday: Noon – 11pm
Sunday: Noon -8pm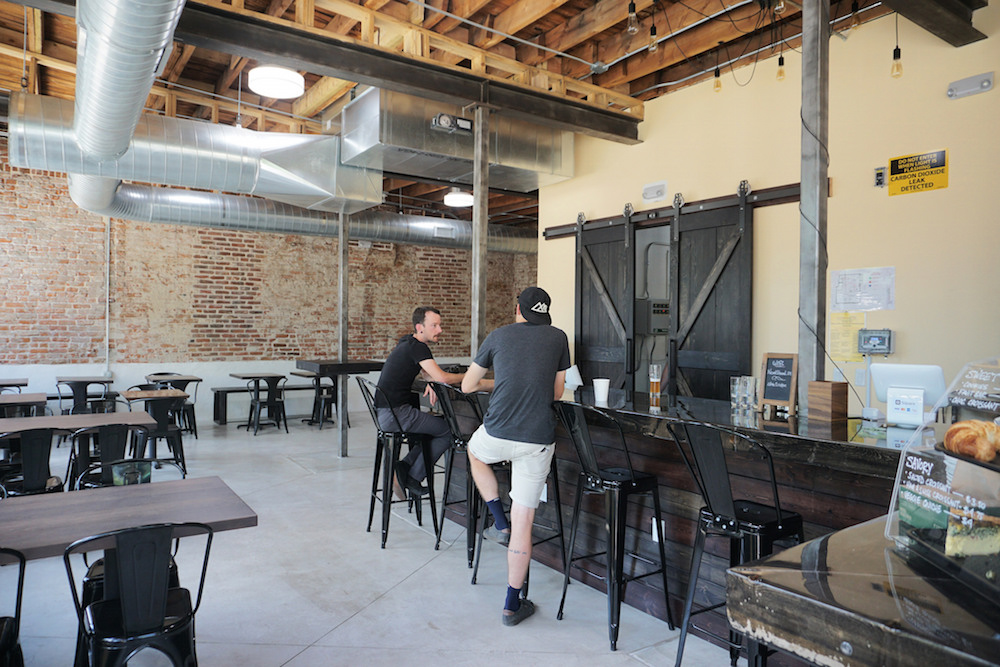 ---