No Comments
Inaugural Red Rocks Beer Festival Announces Brewery List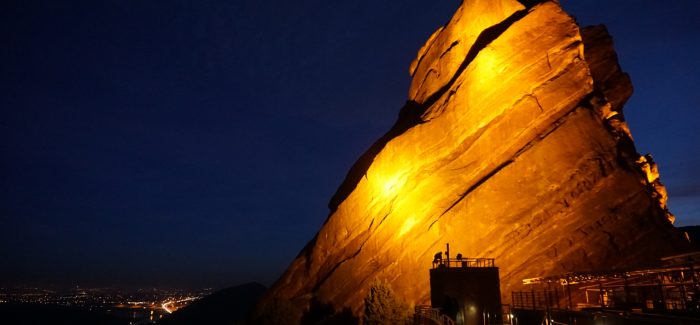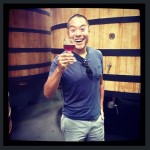 From music-themed breweries, to brew day playlists, music inspired beer names, and live-in-taproom performances, to band collaboration beers, the alignment between music and beer have run deep in a variety of different ways. This summer, music and beer fanatics will have the best of both worlds at the inaugural Red Rocks Beer Festival, taking place Sunday, August 19 at Red Rocks Amphitheater.
Set to the backdrop of one of the premiere music venues on Earth, the Red Rocks Beer Festival will include unlimited tastings from over 60 breweries in the Upper North lot of the Amphitheater from 2-5pm for VIP ticket holders and from 3-5pm for General Admission. Festival attendees will be treated to music from 90's cover band the Gin Doctors, plus Red Rocks Beer Fest tickets also include admission for headlining performances from Bush, Stone Temple Pilots, and The Cult.
We now know the list of participating breweries for the inaugural Red Rocks Beer Festival which includes a mix of national, and local craft breweries, and cideries, as well as a handful of Anheuser-Busch, owned beer entities identified by *.
10 Barrel Brewing*
14er Brewing
38 State Brewing
Accomplice Beer
Alaskan Brewing
Alternation Brewing
Aspen Brewing
Black Bottle Brewing
Bootstrap Brewing
Boulevard Brewing
Breckenridge Brewing*
Bristol Brewing
Comrade Brewing
Crazy Mountain Brewing
Dead Hippie Brewing
Denver Beer Co.
Dive Bar Brewing
Elevation Beer
FATE Brewing
Fermaentra
Fernson Brewing
Firestone Walker Brewing
Funkwerks
Good River Beer
Gravity Brewing
High Hops Brewery
Horse & Dragon Brewing
Joyride Brewing
KYLA Hard Kombucha
Leinenkugel's*
Little Machine
Locavore Beer Works
Lone Tree Brewing
Melvin Brewing
Merchant Du Vin
New Belgium Brewing
New Planet Brewery
New Terrain Brewing
Odell Brewing
Outer Range Brewing
Peak to Peak Tap & Brew
Prost Brewing
Pug Ryan's Brewing
Ratio Beerworks
Renegade Brewing
Resolute Brewing
Rock Bottom Loveland
Santa Fe Brewing
Snowbank Brewing
St. Killian Importing
Station 26 Brewing
Stem Ciders
Stone Brewing
Storm Peak Brewing
Talbott's Ciders
Telluride Brewing
The Baker's Brewery
Tommyknocker Brew
Two Roads Brewing
Westfax Brewing
Wibby Brewing
Wild Cider
Wonderland Brewing
---